Here in Greece, we're still deep in the Lenten season, a 49-day period before Easter and a time of spiritual and physical cleansing. It's a great time to reset, cleanse, and clarify intentions for the year. It also happens to be a great time to get back to the roots of the Mediterranean diet. Interestingly, some of the most delicious Greek foods are cooked during this time.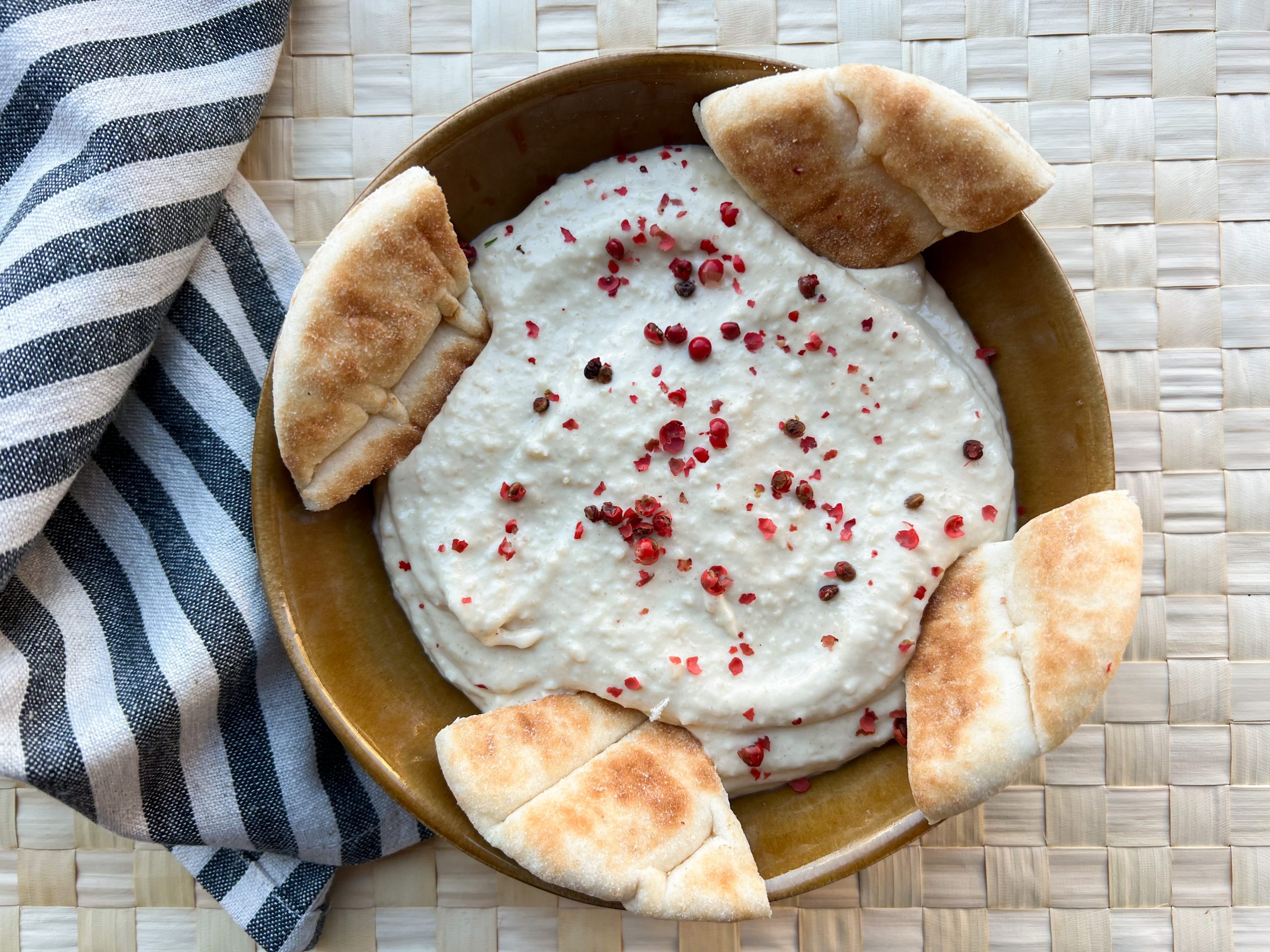 Lenten dishes are the epitome of the Mediterranean diet's plant-based ethos: Vegetables, grains, and the occasional seafood are all key to Lenten eating. And while salads are always a good choice, you may want something a bit more hearty and filling. Fortunately, Greek cooks have developed some pretty ingenious approaches to incorporating protein, vitamins, and nutrients into the fasting season. And they're delicious to boot.
Read on for my favorite Lenten recipes that are perfect to cook all year long!
Taramosalata
Tarama, or fish roe, is a key ingredient on the Lenten table. It's a flavor bomb that brings delicious umami and saltiness to each bite, and it's also incredibly nutritious – basically a superfood! Tarama has cancer-fighting vitamin D and brain-supporting omega-3 fatty acids, along with a high content of vitamins A and K2.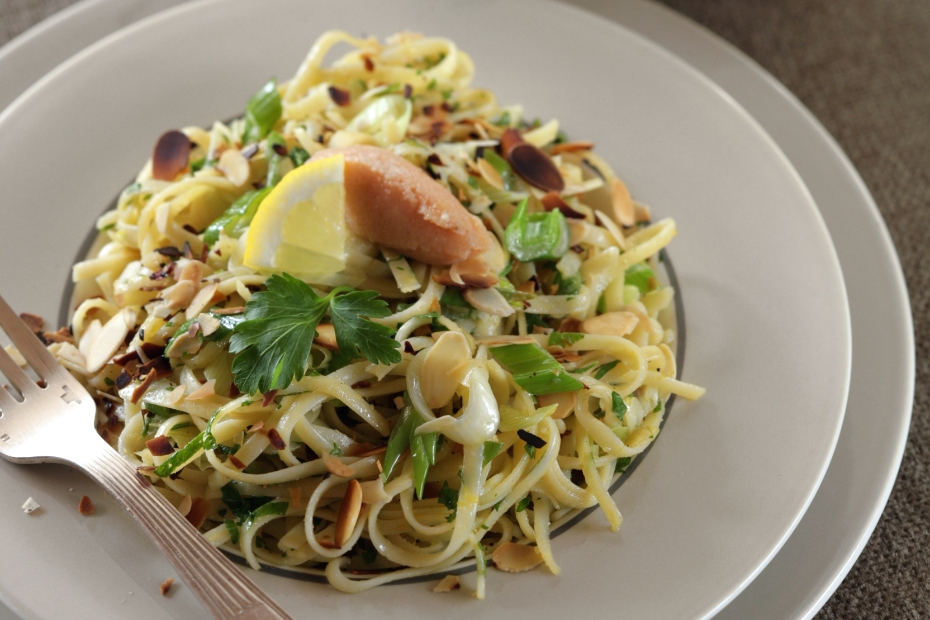 Sometimes you'll spot it in dishes like this Linguine with Tarama, but you'll also find it in dip form, like my classic Taramosalata, the whipped dip with a base of fish roe (tarama) and either potatoes, bread, or a combination of either and nuts. And there are several variations on my site, like my Taramosalata with Blanched Almonds, Tortilla Wraps and Pink Peppercorns.
Ladera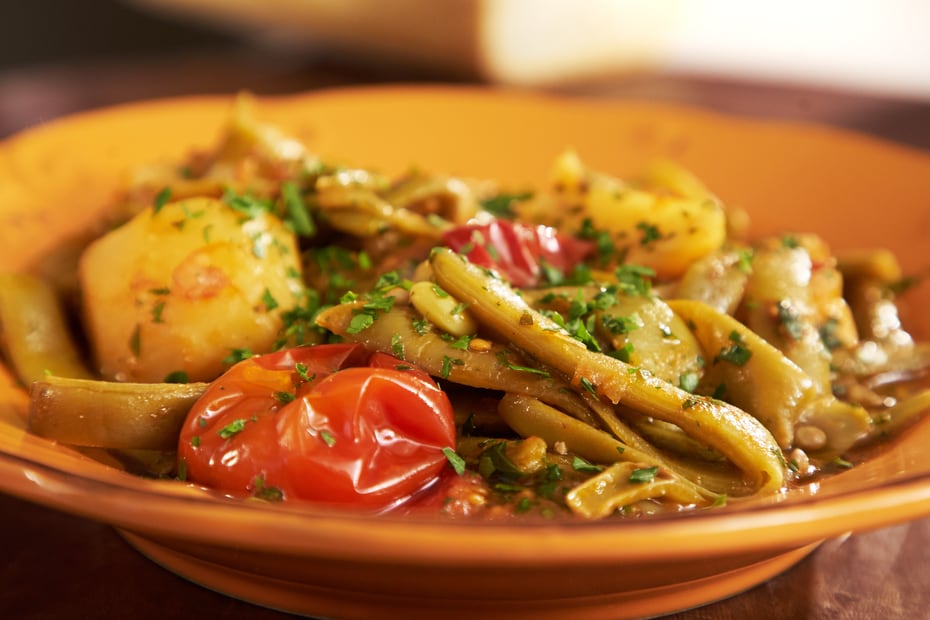 Ladera is one of my favorite categories in Lenten eating. These are basically one-pot casseroles, usually vegetable-heavy, and always with a generous helping of olive oil. These are all-time classics in the Greek kitchen! I'm talking about dishes like Fasolakia Yiahni (Green Beans in Tomato Sauce), Baked Gigantes With Honey and Dill, and Spicy Chick Peas / Pikantika Revithia.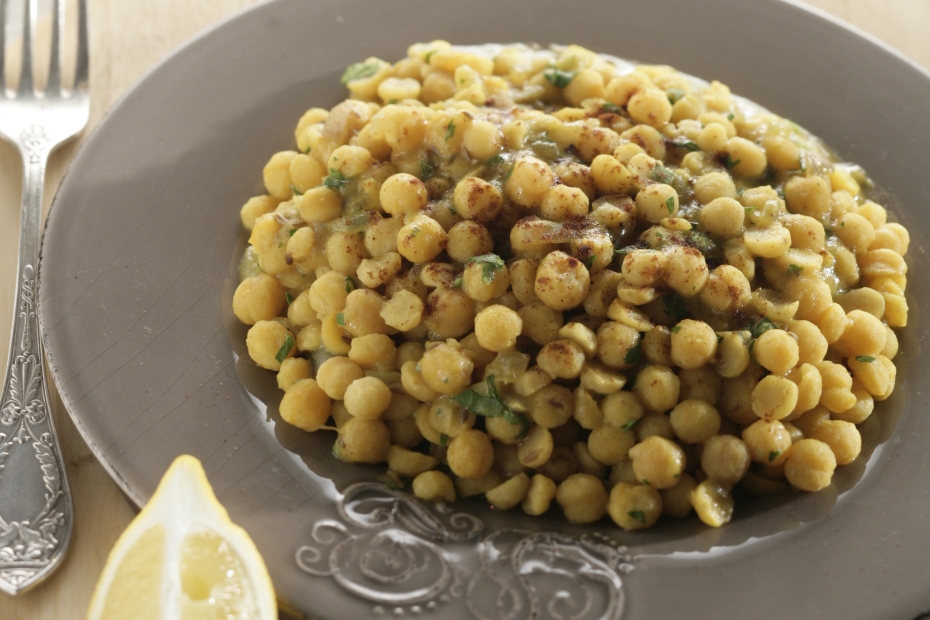 Artichoke Dishes

Lent sits at the intersection of winter and spring, which means that a whole fresh group of ingredients are ripe for including in Lent recipes. For me, this means artichokes. Artichokes A La Polita, from season 4 of My Greek Table, is a classic Greek recipe for artichokes that belongs in the canons of "astiki" or bourgeois cuisine; it's a great dish that is both healthy and elegant.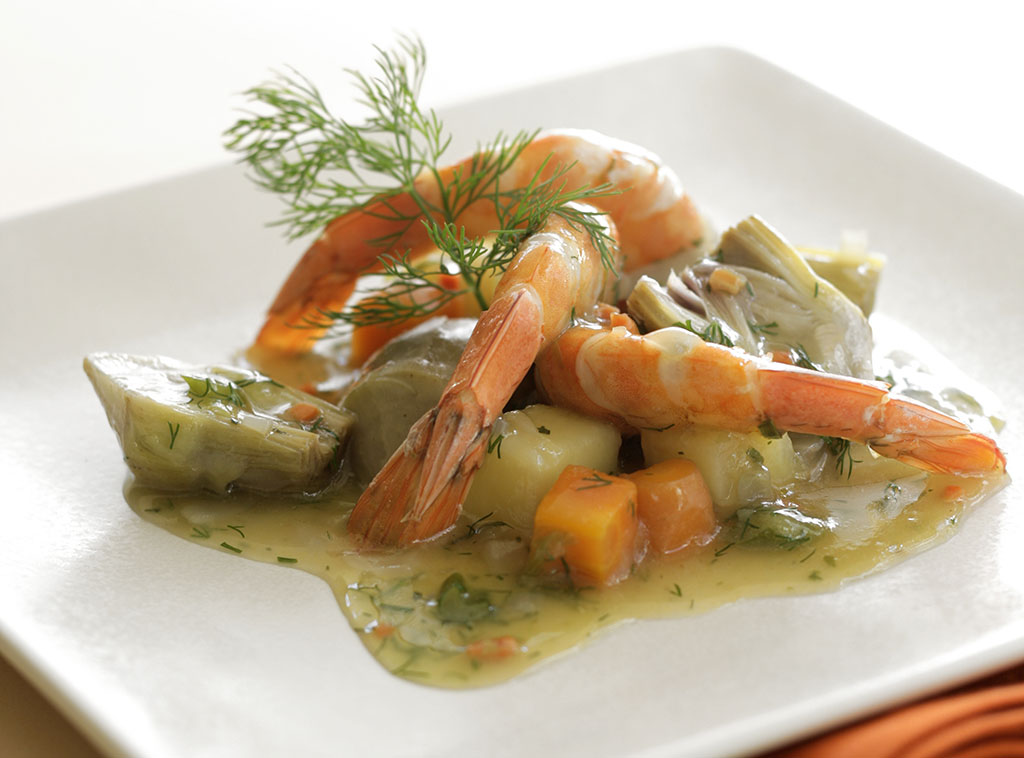 And Artichokes Braised a la Polita with Shrimp & Greek Saffron brings a little seafood into the mix, along with delicious Greek saffron.
Pickled Vegetables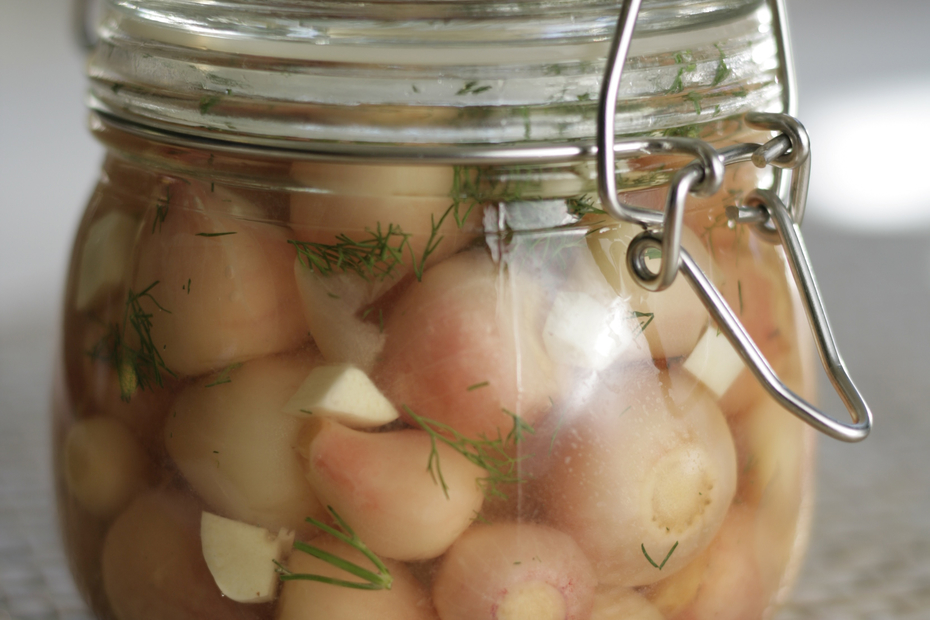 Pickled vegetables and olives are a great choice for snacking during Lent. Pickles and fermented foods are packed with probiotics, which makes them wonderful for your gut health, and they're high in beta-carotene, a compound that reduces your chance of getting heart disease, stroke, cancer, and more. On my longevity island of Ikaria, wild greens, hyacinth bulbs and home-cured green olives make a perfect meze or snack!
Squid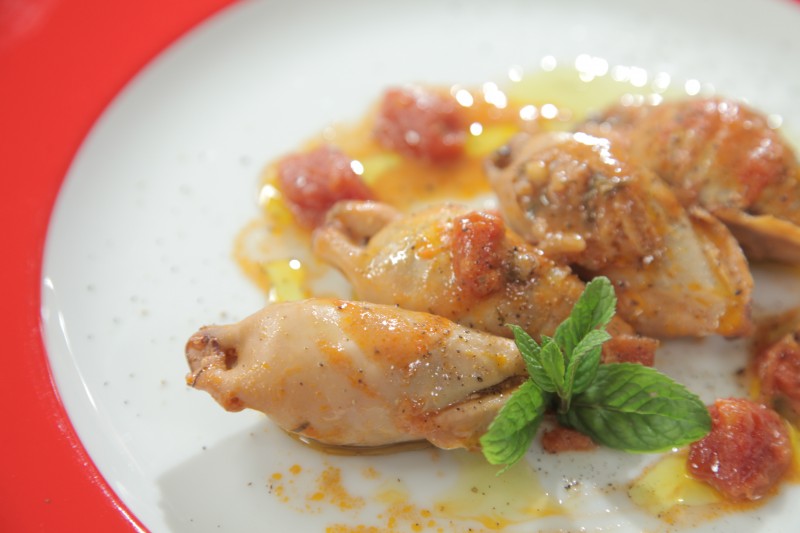 Seafood often appears in Lent recipes, and squid, or calamari, is a great choice that pairs well with so many flavors. You might know it best in its fried form, but there are lots of other ways to love it. Calamari Stuffed with Rice and Pine Nuts is one of those classic Greek recipes brought to mainland Greece by the Mikrasiates, the Asia Minor Greeks, who emigrated en masse in 1922. Calamarakia Yemista / Stuffed Squid calls for a similar filling of rice, pine nuts, raisins, onions, and herbs.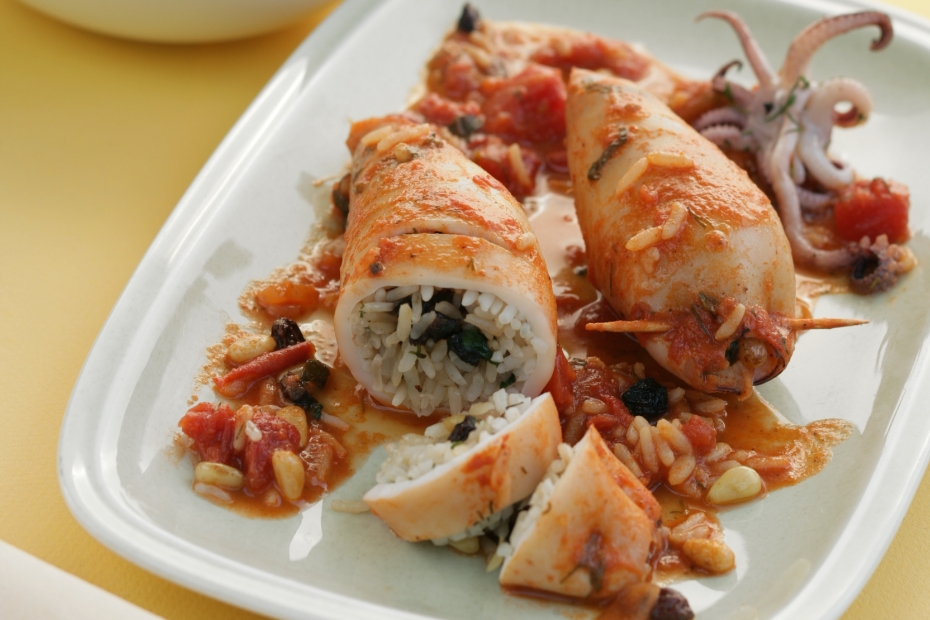 Mussels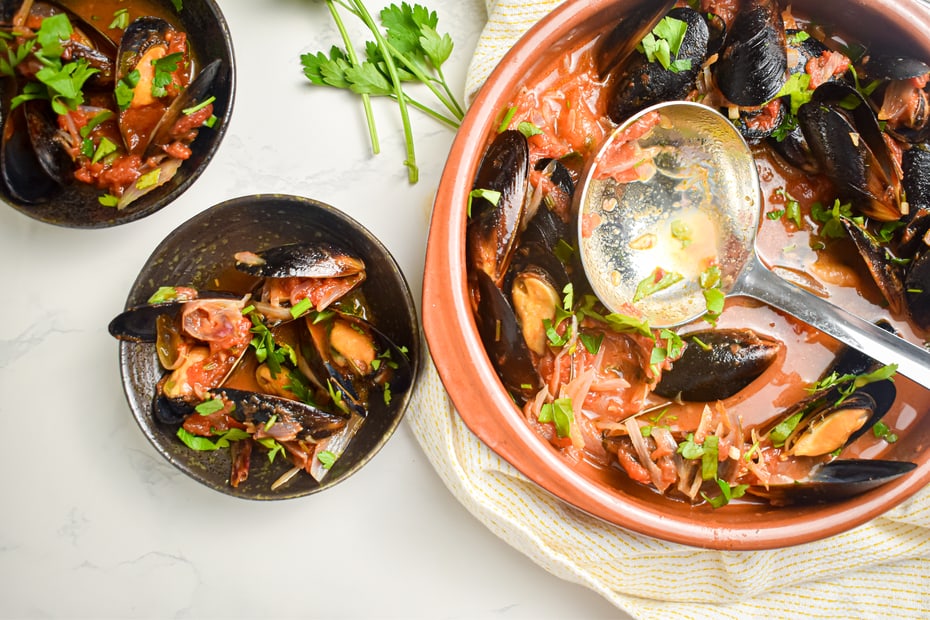 Mussels are a classic Greek meze, super easy to cook, and a very popular seafood component of the Mediterranean diet – particularly during Lent.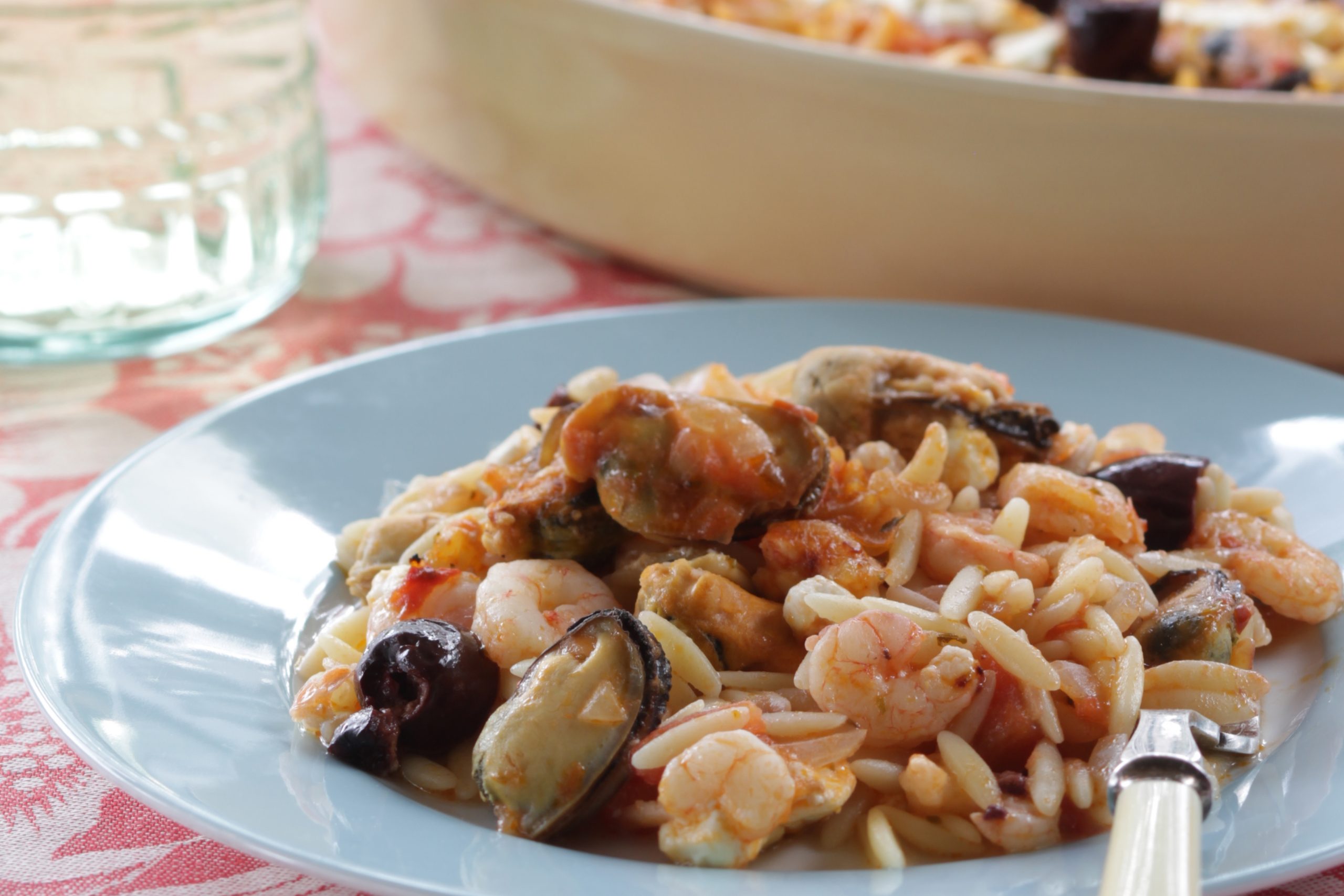 In this Easy Mussels Cooked in Greek Saffron-Pepper-Tomato Sauce recipe, mussels mix in with krokos Kozanis, AKA Greek saffron, for a perfectly spicy dish. Mussels are also key to this Baked Seafood Orzo with Kalamata Olives, and they're just as good in my Steamed Mussels with Mustard and Ouzo.
Octopus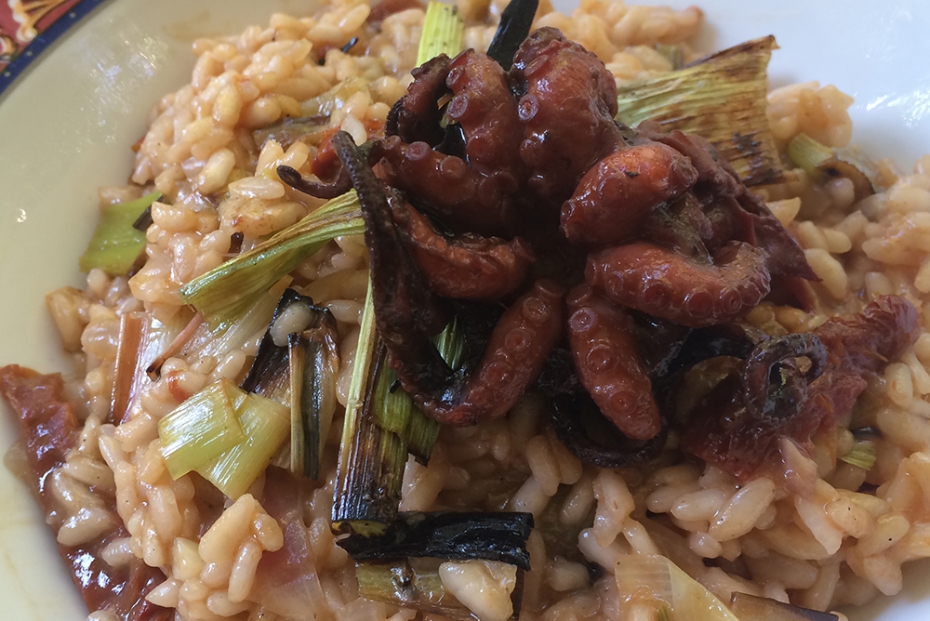 Octopus is particularly high in nutrients like vitamin B12, potassium, and iron, but it's also a delicious and versatile ingredient. You can never go wrong combining it with rice or pasta. Octopus Risotto is a great recipe, as is this Octopus with Short Pasta – cooked slowly, the octopus exudes the most delicious juices, and these in turn find their way into the sauce for the pasta. Looking for something more unexpected?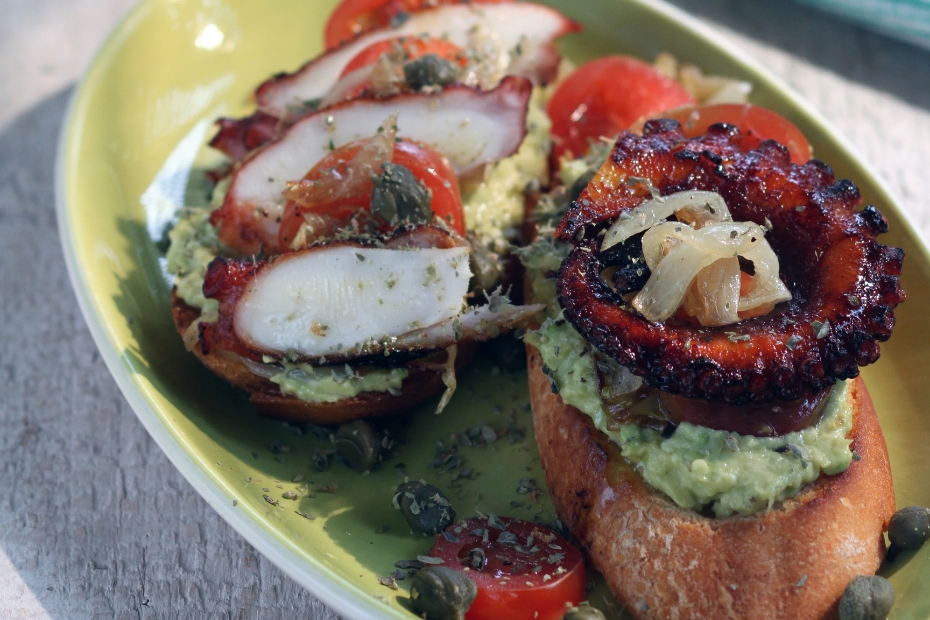 Seared Octopus on Avocado Toast pairs grilled octopus just beautifully with creamy avocado, juicy tomato, and vibrant Greek oregano!
Cod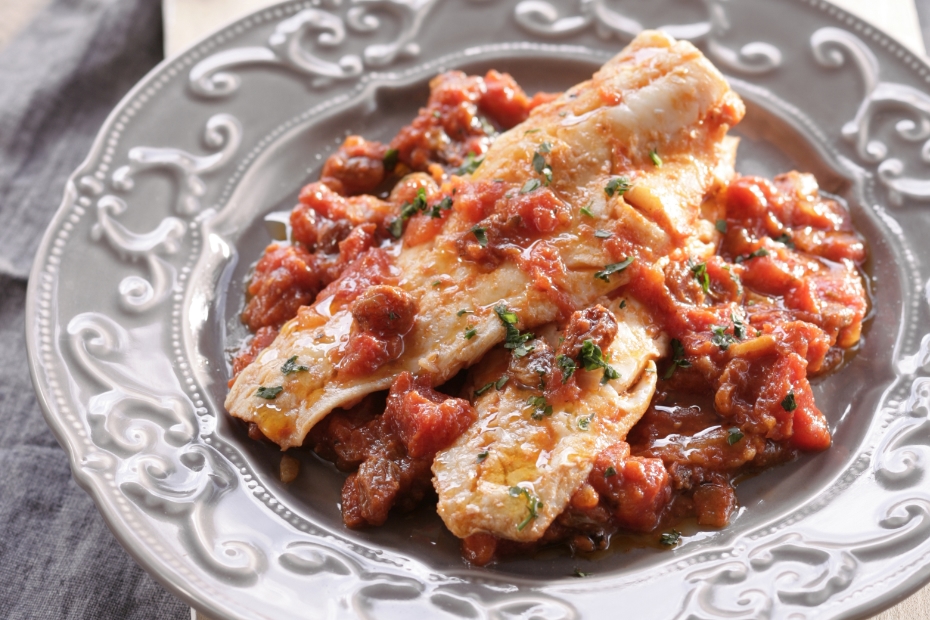 Palm Sunday is one of the only 2 days during the entire Lenten period when fish is allowed, and you'll see salt cod on tables and taverna menus across the country. Salt cod is one of the most popular dishes in Greece even though cod is not native to the Aegean. Salt Cod "Plaki" in a Pot comes together in a snap and features lots of Greek olive oil and tomatoes.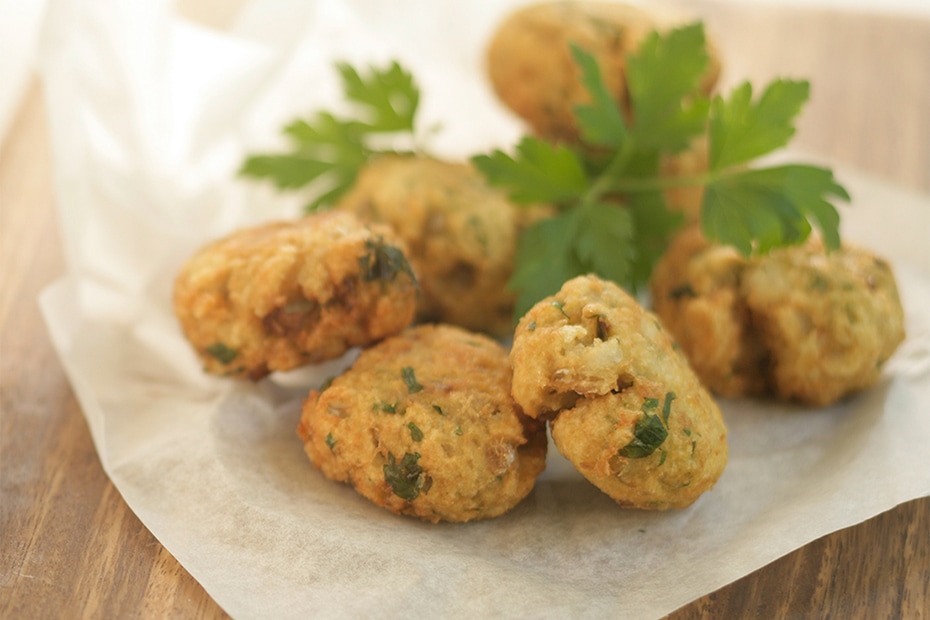 These Smyrna Style Cod Fritters are one of the most classic ways to prepare salt cod in the Greek kitchen, and if you want a variation on a favorite, try Salt Cod Croquettes with Ouzo and Spices.
Desserts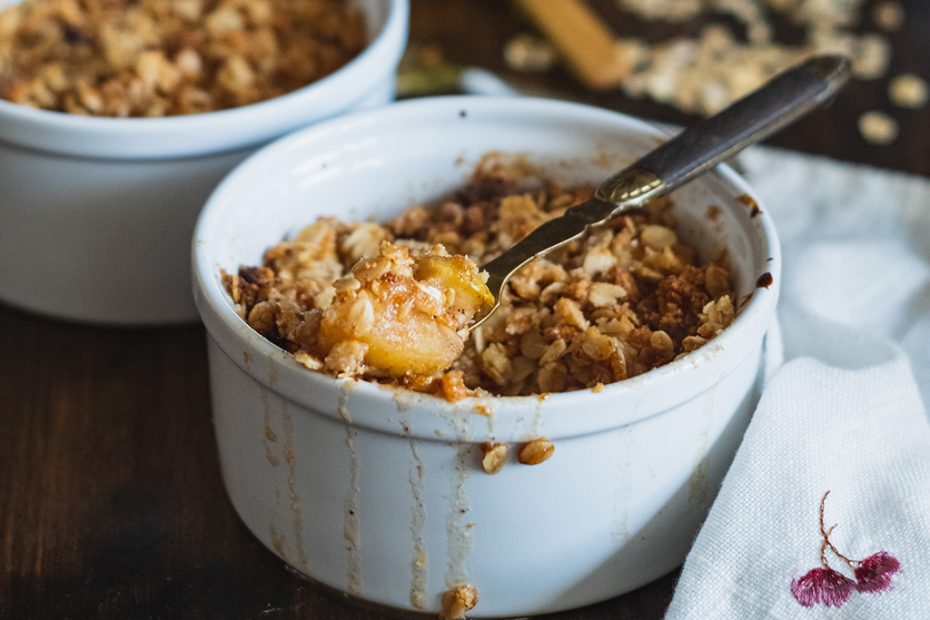 Yes, you can even have desserts when fasting! During Lent, many desserts call for olive oil instead of butter, and this vegan Apple Crisp with Greek Extra Virgin Olive Oil is a great example.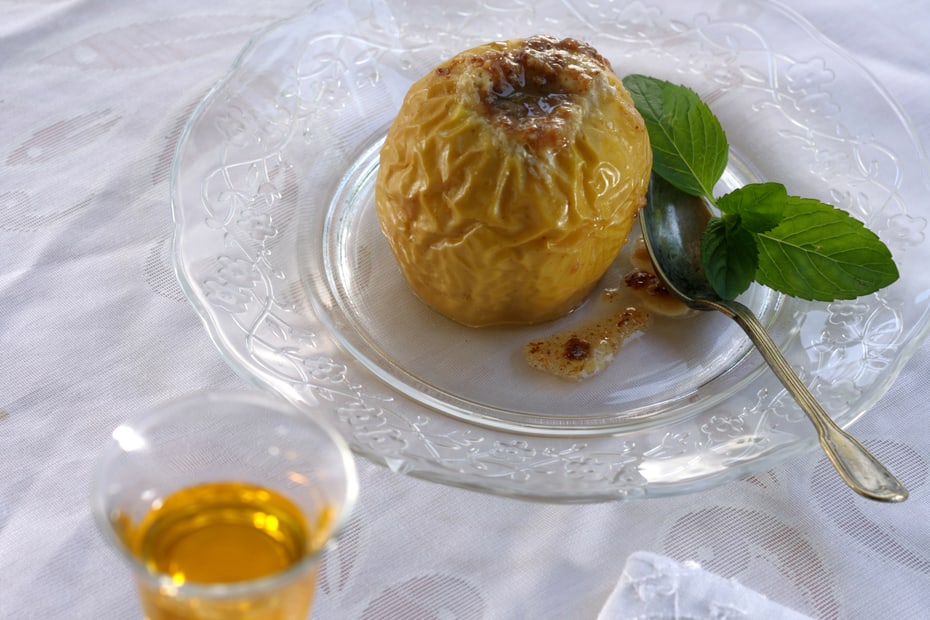 Apples pop up again in my Baked Apples Stuffed with Halva, a Thessaloniki classic dessert is easy but also makes for an artful, dramatic presentation.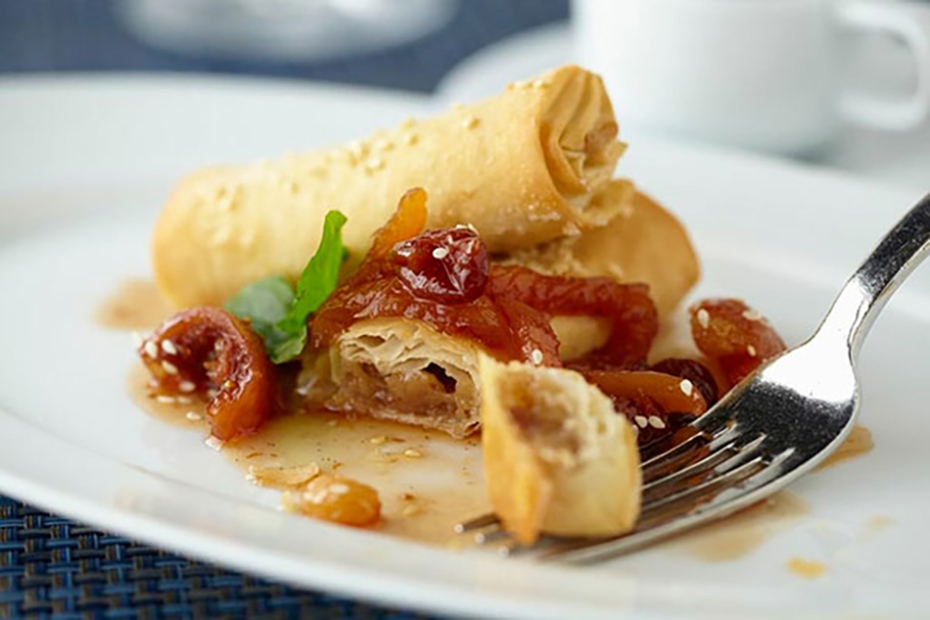 This Tahini Pie makes good use of that other classic Lenten ingredient, tahini. But the all-time best Lent dessert?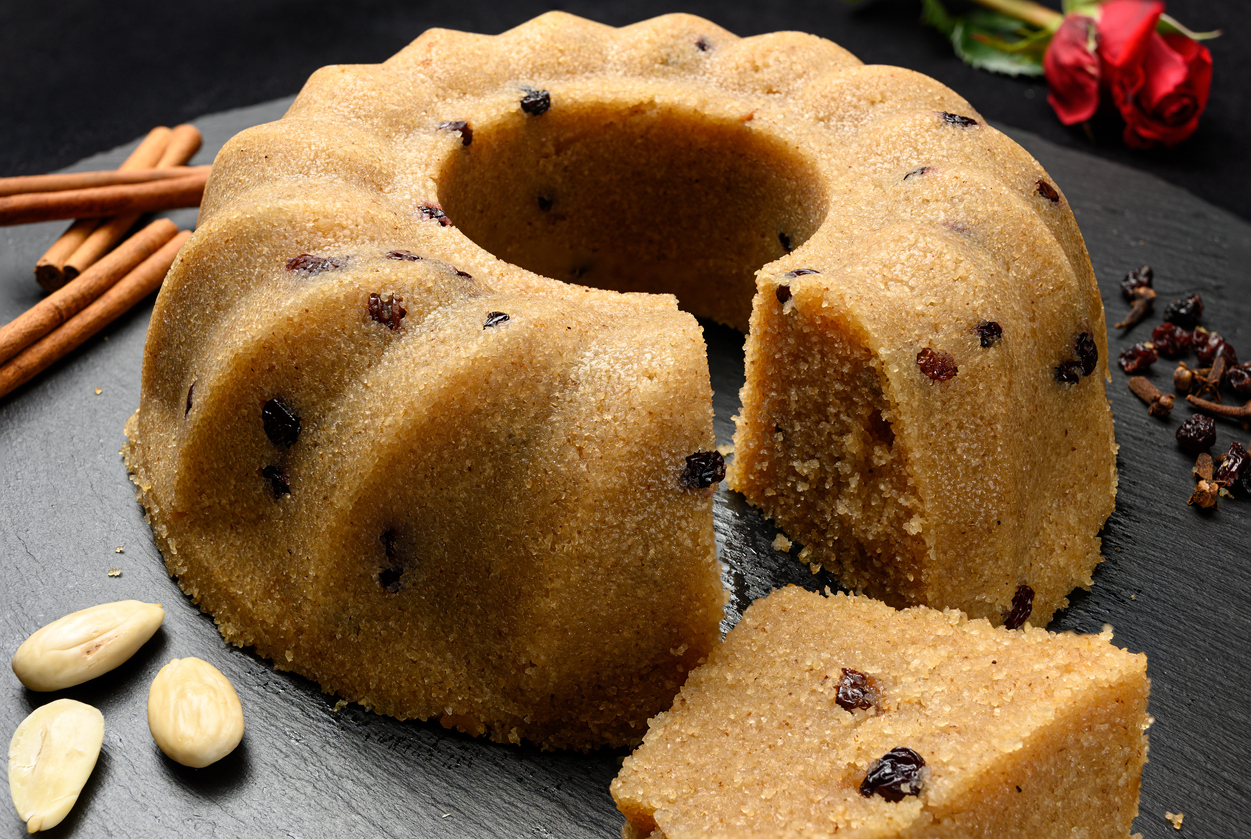 Halva, which is easy to make and is great as a dessert and even for breakfast.