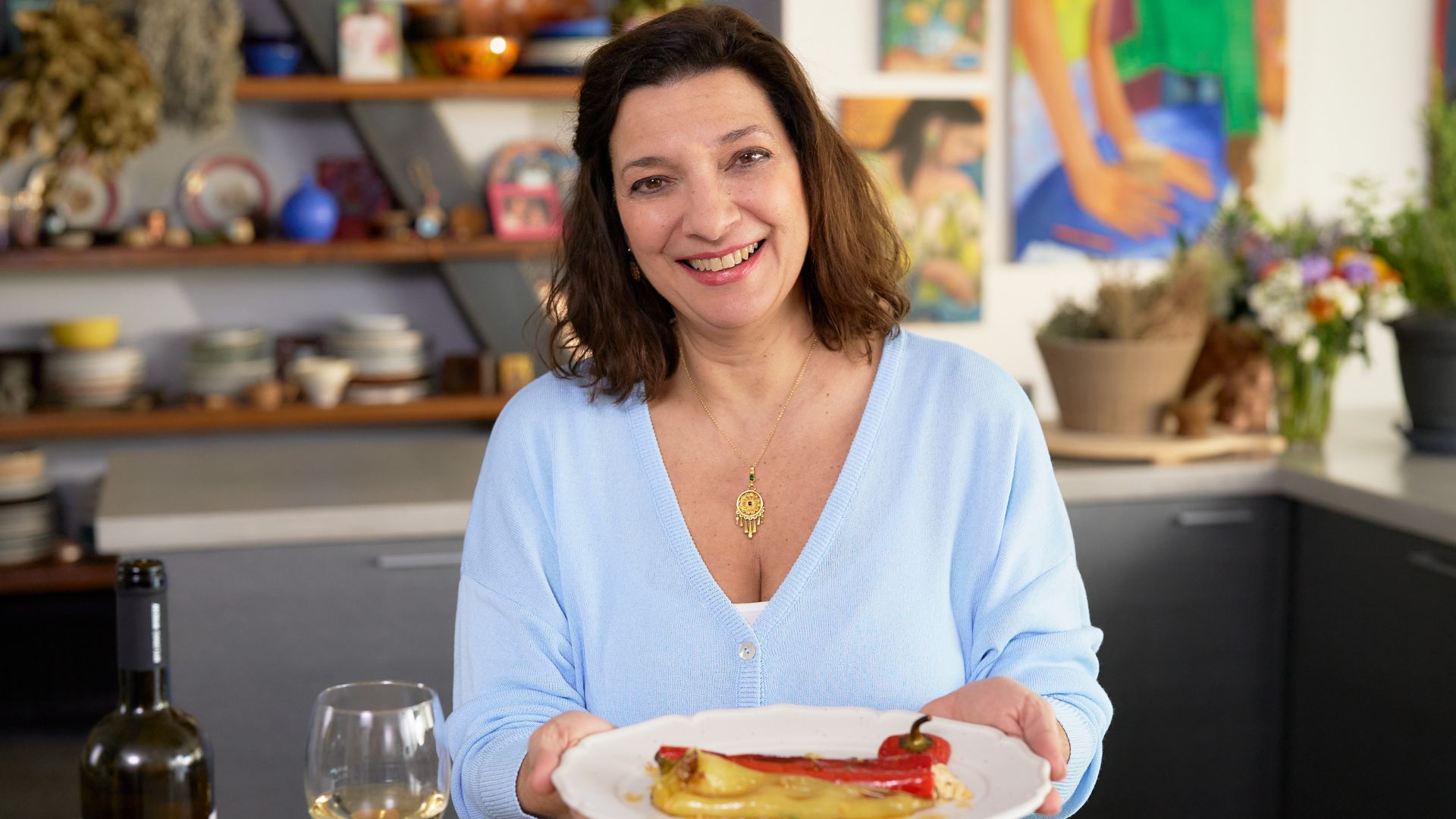 COOKING
Greek Recipes by Diane Kochilas
---
Thanks for coming to my Greek recipes for information and authentic Greek flavors.
I'm Diane Kochilas. You probably know me from my PBS show, My Greek Table, and from my 30+ years writing cookbooks that are the go-to place for Greek recipes, Greek cooking, and Greek food history! I've been researching and cooking Greek food my entire life and love to share it with the world!
In my collection of traditional Greek recipes and contemporary Greek flavors, you'll find authentic Greek cooking, regional Greek recipes, and modern takes on the classics, too.
Small Plates, Big Flavors
Greek Recipes with Phyllo
Phyllo Perfection: Unveiling the Essence of Greek Culinary Mastery
There is an endless variety of Greek recipes with phyllo, both savory and sweet. In this part of my collection you'll find a range of Greek regional specialties and traditional phyllo like my Spanakopita Recipe and Tyropita recipe, Greek Spinach Pie with Phyllo and Greek Cheese Pie with Feta and Phyllo, respectively.
---
Plant-Based Greek Recipes
Harmony on the Plate: Plant-Powered Greek Delights
Healthy Greek vegetarian and vegan dishes are also part of this collection of Greek recipes. You'll be pleasantly surprised to find that something as traditional as my Greek Fava Recipe (Santorini Yellow Split Pea Puree) is naturally vegan. You'll find lots of plant-based Greek recipes that are hearty and easy to make, from Greek Salad (Traditional Horiatiki Recipe) to Easy Spanakorizo (Greek Spinach Rice) and Greek Green Bean Stew.

I love plant-based Greek recipes and truly believe that Greek cooking boasts the best plant-based recipes in the entire Mediterranean diet, mostly because so many of these Greek recipes are traditionally served as main courses.
PLANT-BASED GREEK RECIPES
---
Where Comfort meets Culinary Tradition
There are a lot of comforting meat-forward dishes in the Greek Recipes section, too! Among the classics are my BEST Greek Pastitsio Recipe and Moussaka Recipe and the BEST Greek Roasted Lemony Potatoes, which I promise you will become a family favorite in your home, too!
I know you will love this collection of Greek recipes. It covers the range of Greek cooking from Meze and Greek Salad to Soups, Beans, Pies, Greek holiday recipes and, of course, sweets and desserts!
Remember, too, that almost every ingredient is easy to find in most American and European supermarkets, and you can visit my online shop for some of the best Greek olive oils, herbs, honey and more.