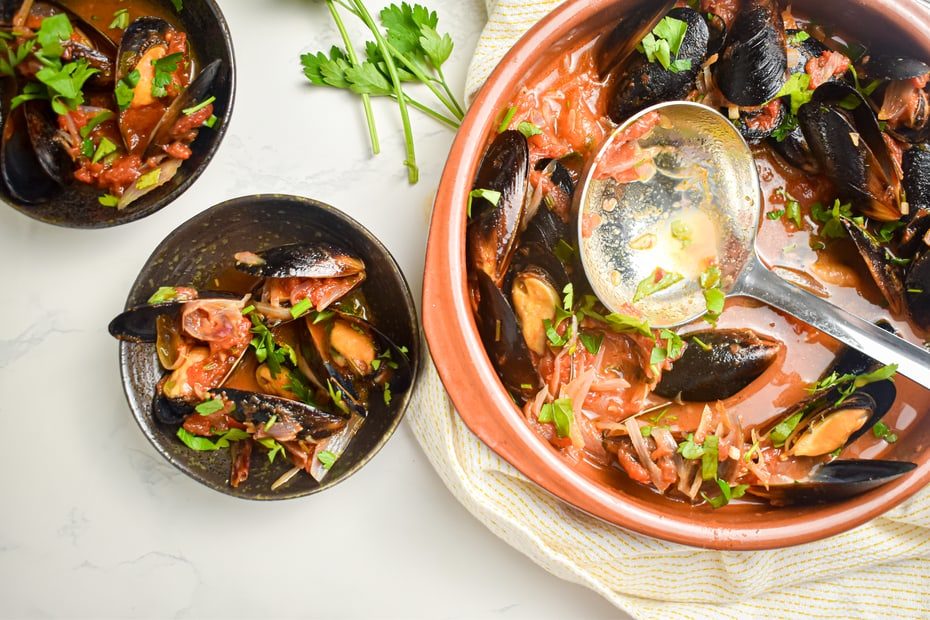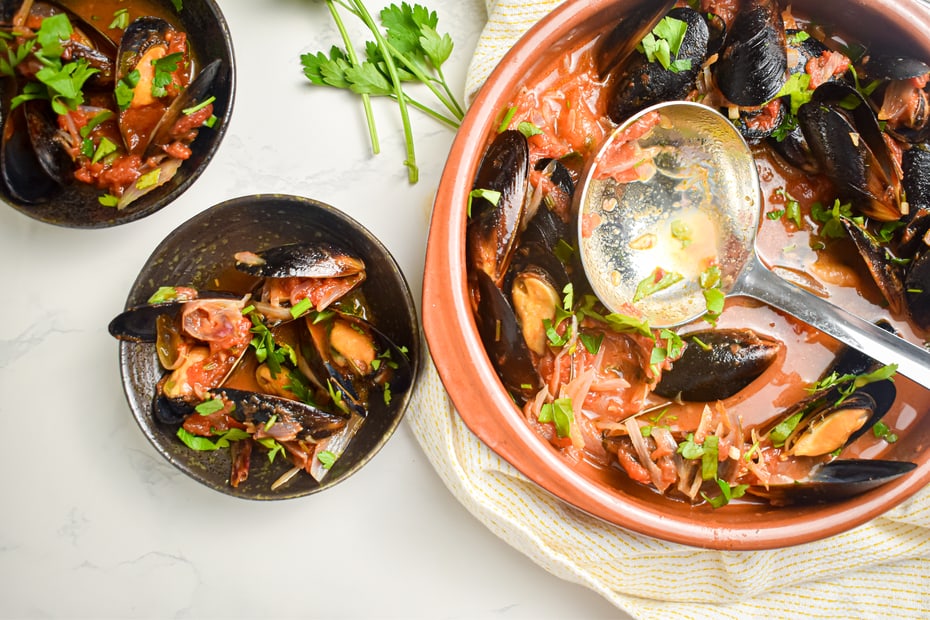 Easy Mussels Cooked in Greek Saffron-Pepper-Tomato Sauce
---
Mussels are a classic Greek meze, super easy to cook, and a very popular seafood component of the Mediterranean diet. Did you know that mussels have been farmed in Greece since ancient times? There are a few varieties of Greek mussels, mostly cultivated off the coasts of Northern Greece, and typically a little slimmer and smaller than mussels from New Zealand and the Atlantic. In this Greek recipe for mussels, I marry these tasty bivalves with krokos Kozanis, aka Greek saffron.
Instructions
Heat oil in large pot over medium heat. Add shallots and garlic; sauté until tender, about 5 minutes. Add the wine, tomatoes with juice, pepper sauce, paprika, and saffron; sprinkle with salt and generous amount of pepper. Bring to boil. Reduce heat to medium; simmer for 3 minutes to blend flavors.

Add mussels and half of parsley; cover and cook until mussels open, about 3 minutes (discard any mussels that do not open).

Stir in remaining parsley. Divide mussels and juices among bowls and serve.