Greek cuisine is undeniably characterized by its herbal palette, with herbs taking center stage in most dishes. While warm spices like cinnamon, cloves, nutmeg, and allspice do have a place in Greek cooking, it is the abundance and versatility of herbs that truly define the flavors of this culinary tradition. These herbs are used both in fresh and dried forms, with some historically being used more commonly in their dried state, such as oregano and mint. However, the culinary landscape has evolved, and now fresh herbs are also widely embraced in Greek cooking.
One of the quintessential Greek seasonings is oregano, often referred to as the "mountain joy." So essential is oregano to Greek cuisine that it is challenging to imagine a dish without its presence; usually it's combined with a little extra virgin Greek olive oil and lemon juice. Whether used in fish dishes, seafood dishes, Greek salad, or even in Greek meatballs, oregano adds its distinct aroma and flavor. Beyond its culinary value, oregano is a treasure trove of health benefits. Packed with antioxidants, it helps combat cellular damage, reducing the risk of chronic diseases like cancer, diabetes, and cardiovascular ailments. Furthermore, oregano possesses antiviral and antibiotic properties, making it a traditional folk remedy for colds and infections. Greek oregano, with its superior flavor, is preferred over other varieties, and incorporating it into your regular diet can be a delicious way to reap its health benefits.
Thyme is yet another native Greek herb cherished for centuries. Apart from its culinary applications, thyme's pleasant lemon and floral notes have led to its use as a fragrance in ancient times and even in modern personal care products. Rich in antioxidants and possessing antibiotic properties, thyme is a valuable addition to various dishes, elevating the flavors of fish, soups, and chicken.
The Mediterranean Diet, with its emphasis on herbs and fresh, natural ingredients, not only adds exceptional flavor to Greek cuisine but also contributes to its reputation as a healthy way of eating. Although often overlooked as mere seasonings, these herbs play a significant role in traditional Greek medicine as well. The Greek philosopher Hippocrates, known as the "father of medicine," practiced with nearly 250 varieties of native herbs from his home island of Kos. In modern times, the medical field has shifted away from natural remedies, but there is a renewed interest in the health properties of these remarkable plants.
The use of native Greek herbs in everyday cooking can provide a delicious and totally Greek culinary experience! Explore some of my favorite recipes below.
Oregano Recipes
Oregano is truly everywhere in the Greek diet, and no wonder – it tastes great with so many dishes! I use it in the classic Dako salad, AKA the world's best salad. Another classic?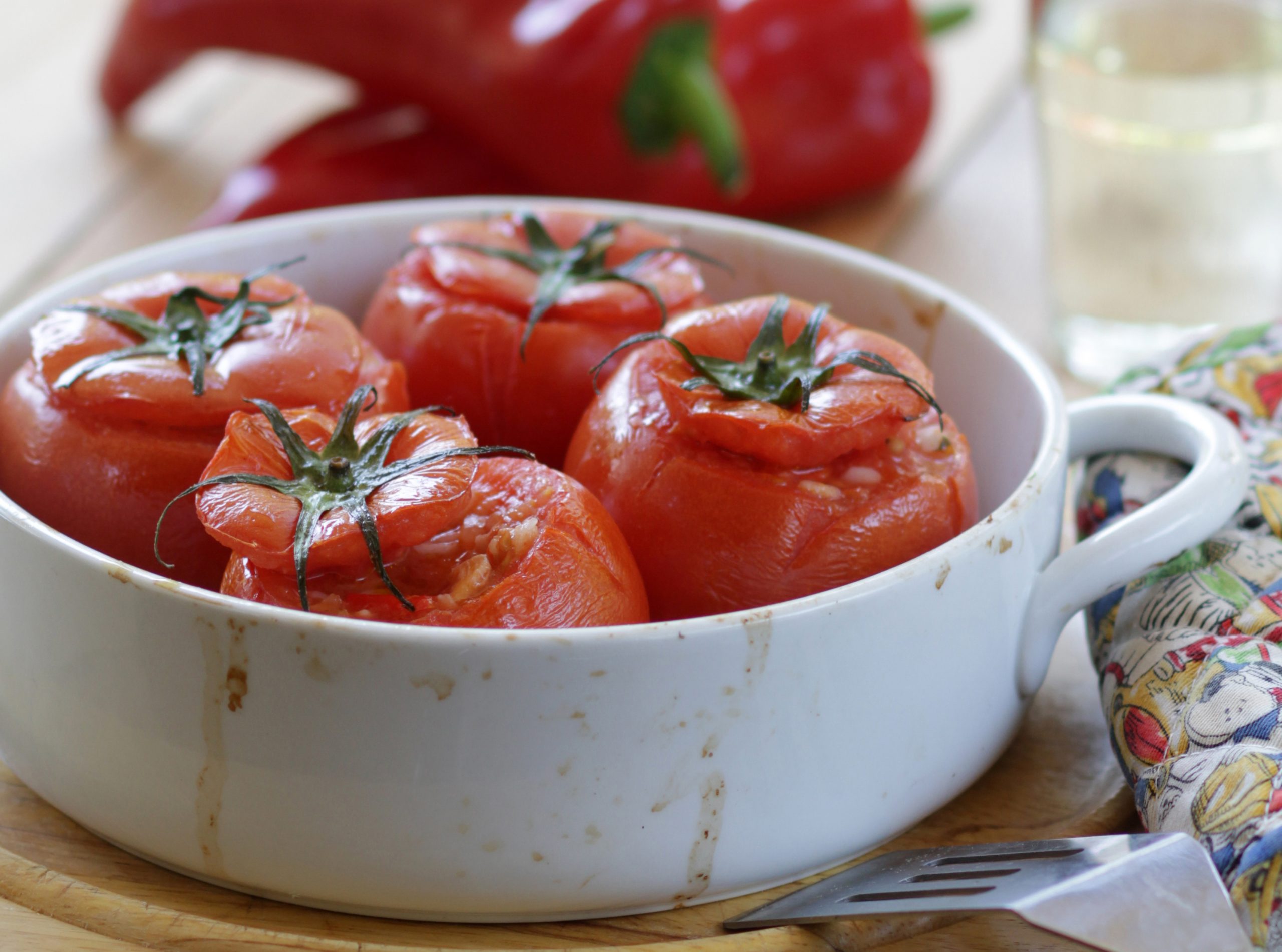 Gemista me Thalassina, or peppers and tomatoes stuffed with seafood, which calls for fresh oregano. Oven-Dried Tomatoes with Greek Balsamic and Wild Oregano is a super simple way to use all kinds of fresh summer ingredients (including oregano!). Want to try oregano with a meat recipe? This Greek recipe for grilled pork chops comes with a special barbecue sauce made with Greek honey, extra virgin olive oil and wild, dried Greek oregano – the perfect combination.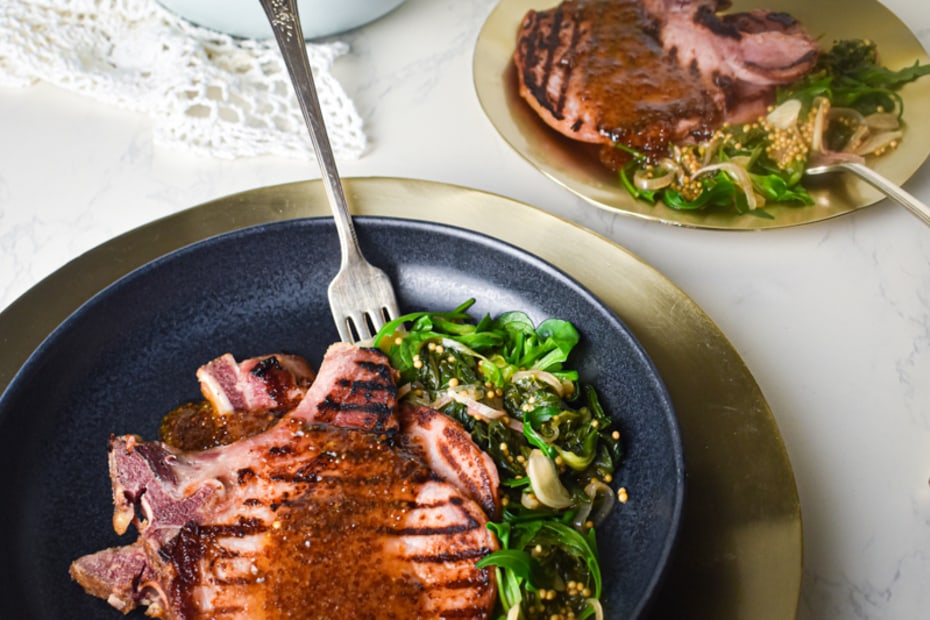 And my Ikaria Style Grilled Zucchini Salad is a Greek recipe adapted from my first Ikaria book: Ikaria: Lessons on Food, Life and Longevity from the Greek Island Where People Forget to Die. It's loaded with garlic and oregano!
Mint Recipes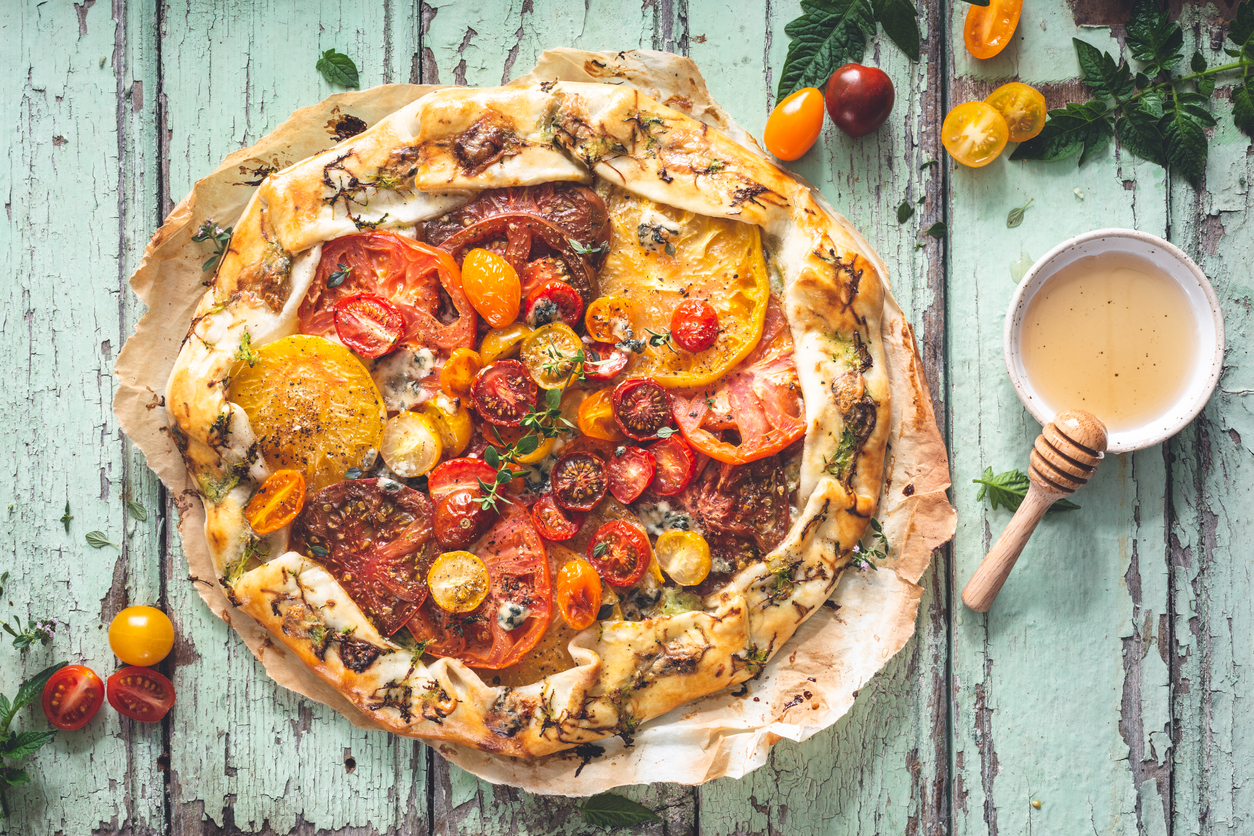 Nothing cools you off quite like mint. It's just one reason why I love these minty fresh recipes for summer! Tomato Pizza with Greek Honey and Feta uses fresh mint in combination with juicy summer tomatoes; it also pairs so beautifully with zucchini, and is delicious in my Ikaria Longevity Zucchini Patties, with Greek Oregano & Mint, as well as this Phyllo Pie With Zucchini, Feta & Mint.
Mint also spruces up this Greek recipe for butternut squash steaks, which speaks to my vegetarian heart and to the endless array of traditional and innovative Greek vegetable dishes that make Greek cuisine one of the great plant-based options on the planet. This Vegan Hasselback Sweet Potatoes with Mint-Sage Pesto also speaks to the power of the plant in the Greek kitchen! You can (and should) also use fresh mint to add a little hint of summer to a salad, like in this Quinoa Vegetable Salad.
Dill Recipes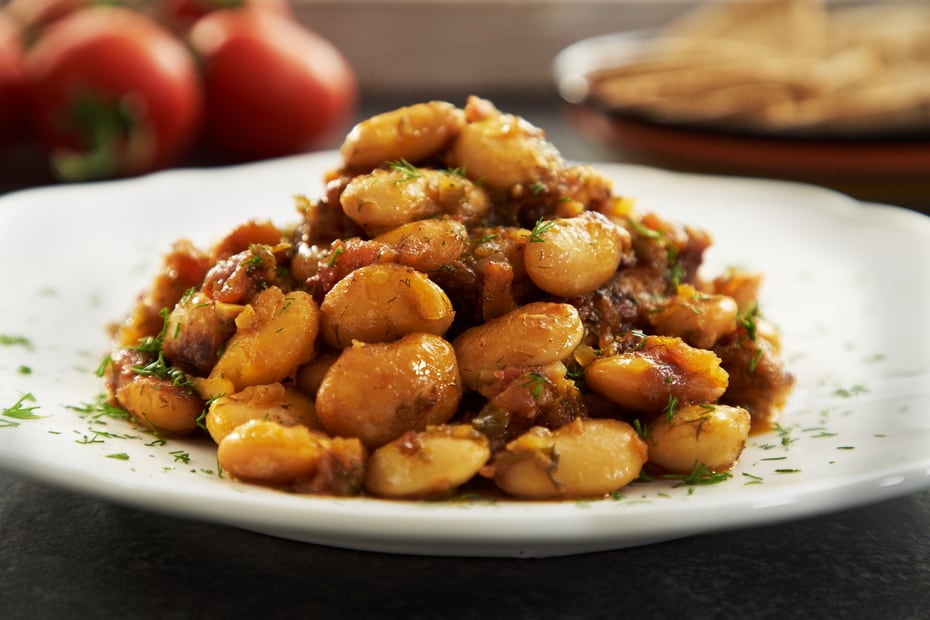 Fresh dill is a basic ingredient in a lot of Greek and Mediterranean recipes. Try using it in this recipe for Baked Gigantes With Honey and Dill, a dish that happens to be one of my favorites and may be served as an appetizer, vegetarian main course, side dish or meze.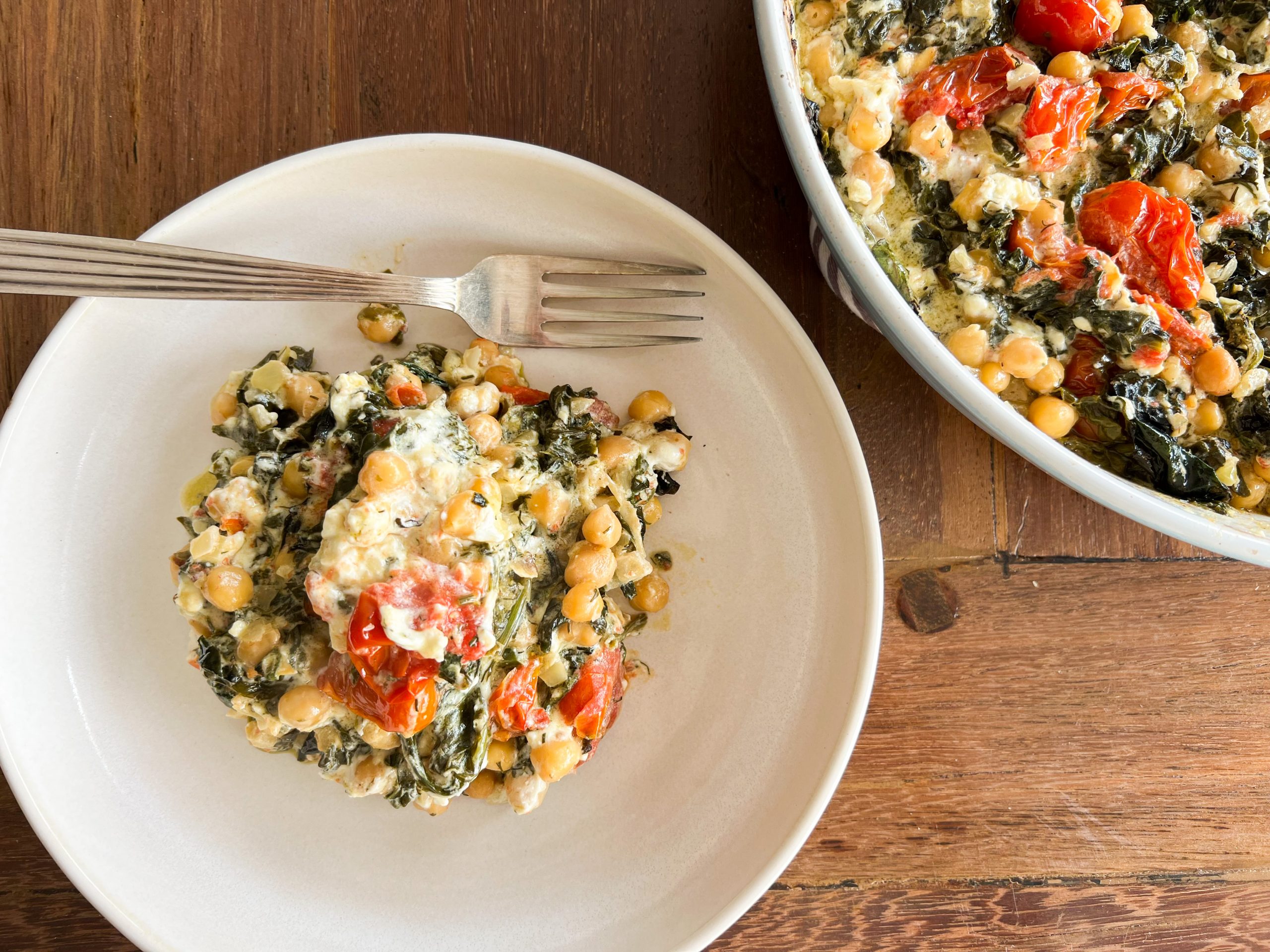 You'll also love it in this recipe for Spinach and Chickpeas Baked with Greek Feta – a perfect example of a plant-based Greek recipe that speaks the language of the Mediterranean diet. Dill is also fundamental to tzatziki, which means it can also be used in plenty of tzatziki spinoffs, like this avocado version or this Chilled Greek Yogurt Soup. Bread salads abound across the Mediterranean and were typically a way to make use of leftover bread, so toss a little dill into this Greek Salad Panzanella for a summery fresh lunch or dinner.
Marjoram and Savory Recipes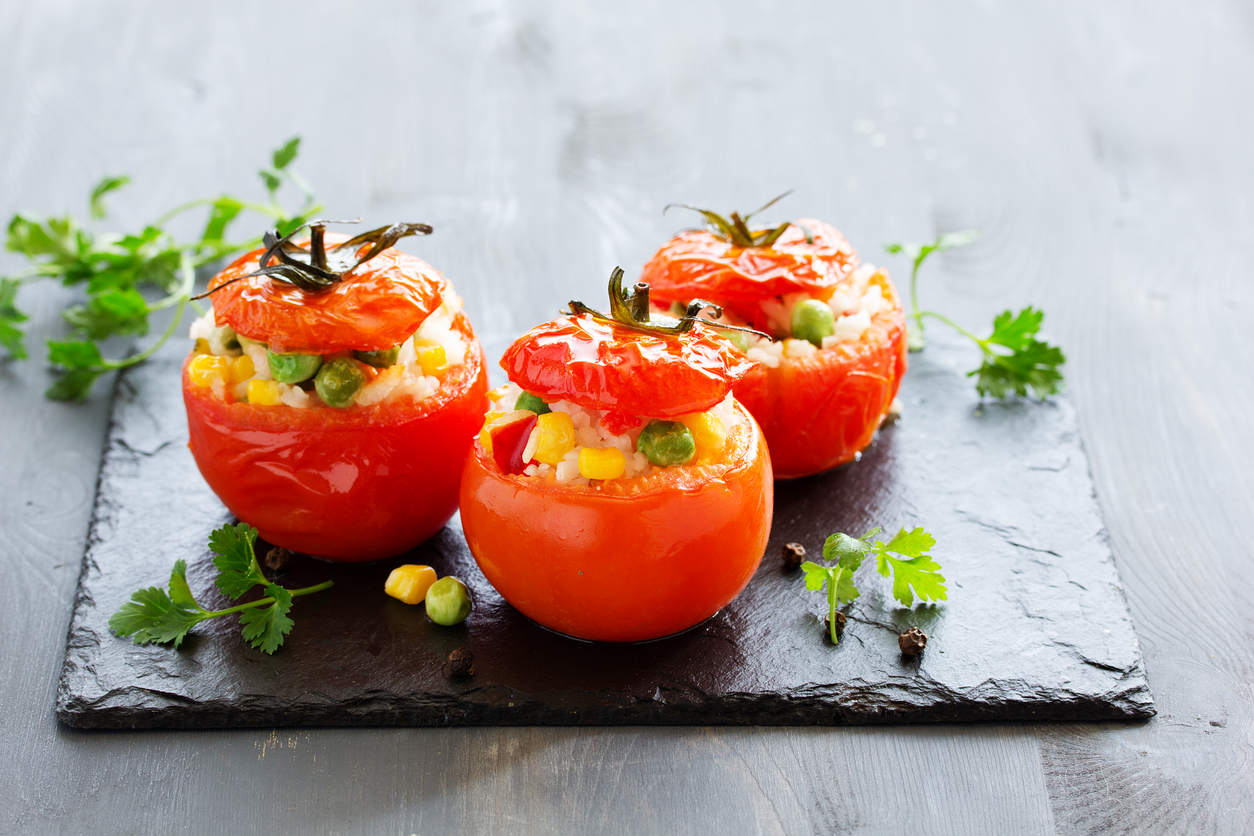 These 2 herbs appear often in Greek cooking! This summery roasted red pepper soup calls for marjoram, and it's a perfect addition to my Greek Vegan Stuffed Tomatoes with Rice, Corn & Herbs. I also love it in this recipe for Green Risotto! And the deliciously peppery flavors of savory shine through in my recipe for Seared Lamb Chops with Lemony Ouzo-Caper Sauce.
Thyme Recipes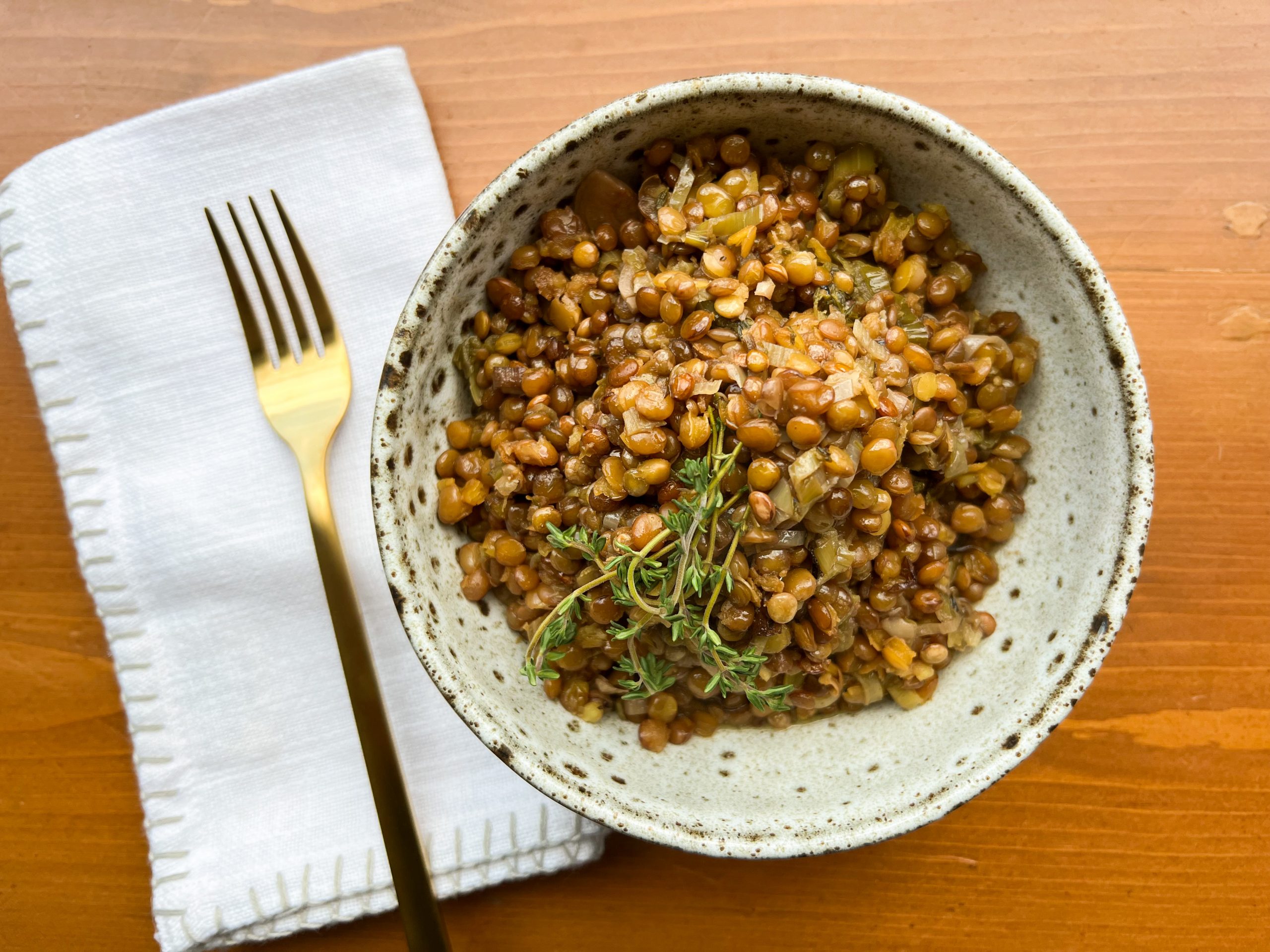 Thyme is almost as omnipresent in Greek cooking as oregano and mint! Typically, I love it in stewy dishes laden with summer vegetables. Fresh thyme goes in this recipe for Sweet and Sour Lentils Baked with Honey, Vinegar and Leeks, as well as my Summer Vegetable Stew from Ikaria.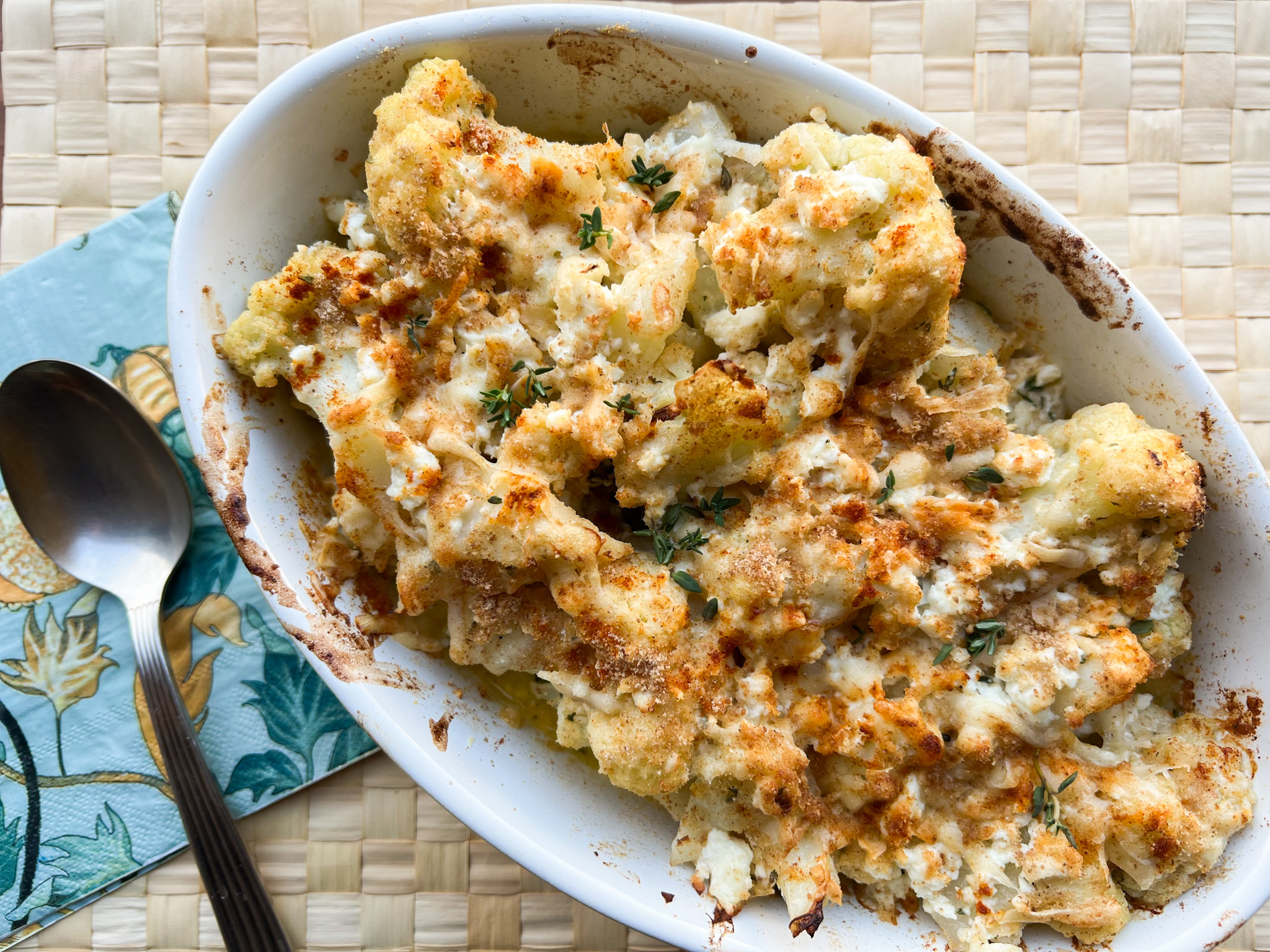 Give it a try in a cheesy, delicious Cauliflower au gratin with Feta, Thyme and Paprika. And Mushroom Mageiritsa is a vegetarian version of the classic Greek recipe for Easter soup. It's both hearty and filling, as well as traditional in flavor, with lettuce, herbs and the avgolemono finish that defines it.
Rosemary Recipes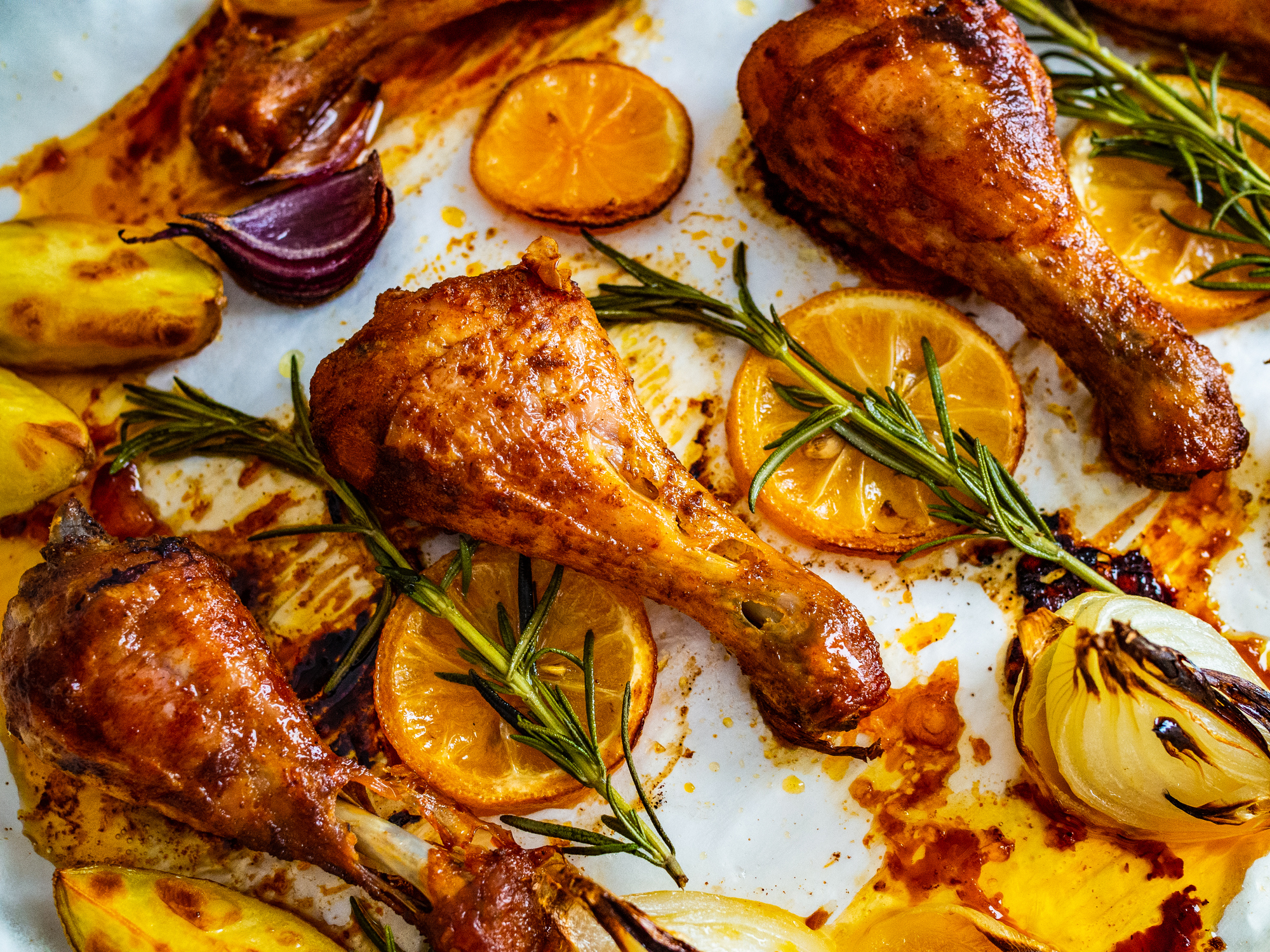 Rosemary goes in plenty of hearty summer fare, like Mushroom Wild Rice Soup With Scallion Greens or these Low-Carb Sheet-Pan Chicken Drumsticks. The super traditional Roasted Leg of Lamb, one of the most iconic recipes in the whole repertoire of Greek cuisine, is also ideal with rosemary.
Or go light with rosemary! It's excellent in my Honey-Roasted Apricots with Greek Herbs, as well as the super snacky (and somewhat healthy!) Rosemary-Olive Oil Popcorn.