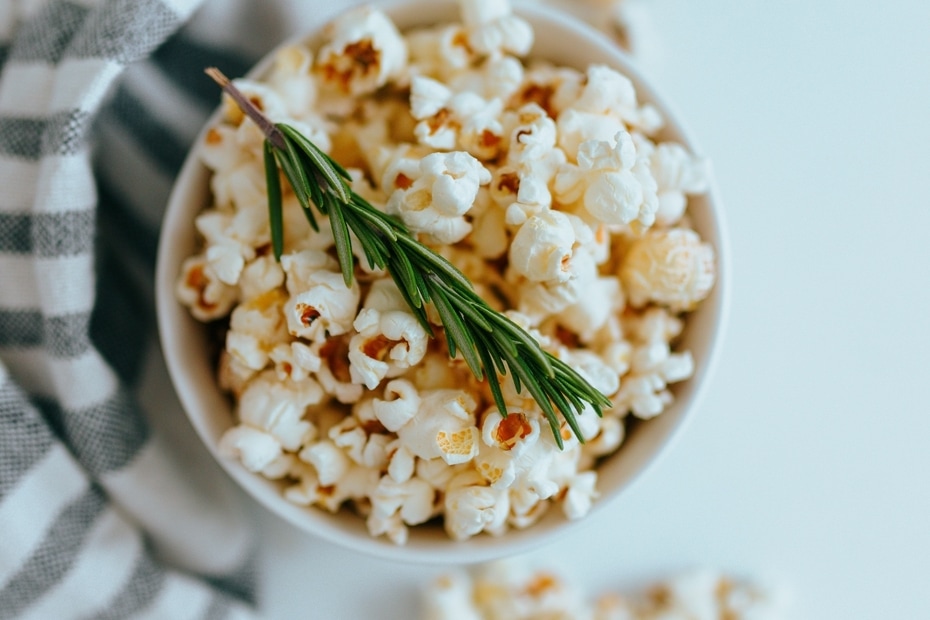 Rosemary-Olive Oil Popcorn
---
Greek recipes for snacks abound, from dips and spreads to small pies. But this Greek olive oil infused popcorn is in a league of its own, the perfect Mediterranean diet addiction and a healthy snack to boot!
Instructions
Place the olive oil and rosemary in a small pot and warm over low heat. Do not allow the oil to boil. Remove and set aside for a half hour or place in a bottle and store.

Stir the popcorn kernels and 100ml of the infused oil in a heavy large pot. Cover and cook over medium heat until the kernels have popped, shaking the pot halfway through cooking, about 3 minutes.

Immediately transfer the popcorn to a large serving bowl. Toss the popcorn with the remaining two tablespoons oil. Sprinkle with salt and garnish with additional rosemary and serve.
Want to learn more easy, healthy Mediterranean diet recipes? Sign up for my online course "Mastering the Mediterranean!"