Amidst the peak of the summer produce season, one of my favorite vegetables has made its grand entrance at farmers markets and gardens far and wide: green beans, a wonderfully versatile veggie that effortlessly brings the flavors of the Mediterranean diet to your plate, no matter where you're based. Embracing the essence of Greek cuisine, numerous classic Mediterranean recipes put the deliciousness of green beans on full display.
These vibrant green beans, also referred to as snap beans or string beans, boast a host of health benefits despite being low in calories. Overflowing with antioxidants like vitamin C, flavonols, quercetin, and kaempferol, they fight against free radicals, promote cell protection and potentially reduce the risk of various health issues. Moreover, green beans are an excellent source of fiber, which is incredibly beneficial for both your digestive system and heart health.
While the best option is always fresh green beans, frozen ones are a convenient alternative for whipping up some delectable recipes. Cooking them directly from the freezer requires a similar amount of time. However, be careful when using canned green beans, as they can be exceptionally high in sodium, accounting for up to one-fifth of your daily recommended intake. Mindful preparation is key when using canned varieties!
Now, time to explore a collection of Greek diet-inspired ways to elevate green beans to the spotlight of your meal!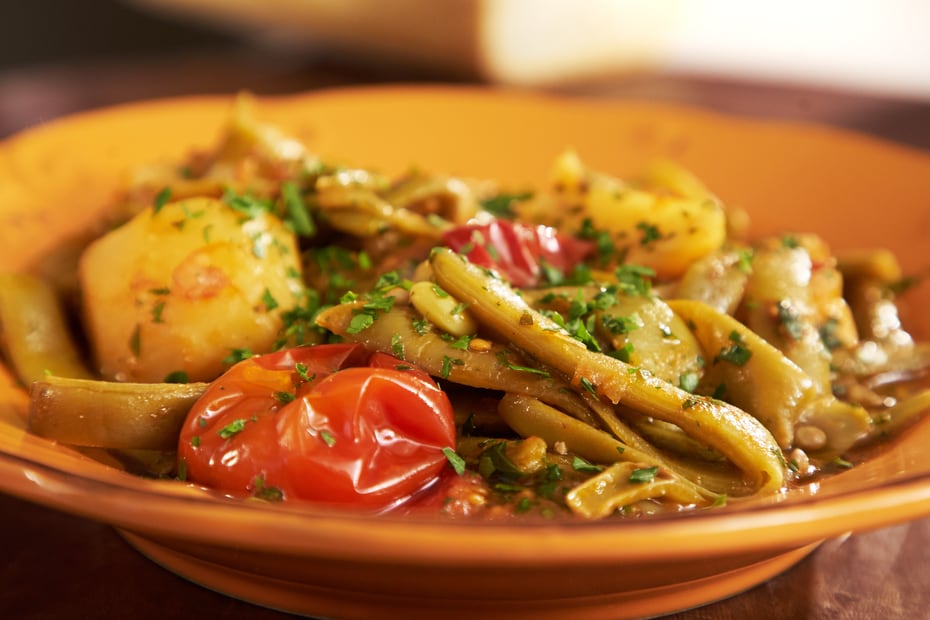 One of the absolute classics of Greek summer, but also delicious year-round, green beans Yiahni are an easy, luscious casserole of fresh summer green beans slowly cooked in olive oil, with tomatoes, onions, potatoes and herbs. All you need is a chunk of feta and a bit of good bread to complete this wonderful vegetarian main course.
Green beans Yiahni get a luscious Greek update: I like to start with my green beans yiahni recipe and transform that into something new that works within the tasty parameters of the Mediterranean diet! By placing the beans in a casserole dish and incorporating an oozy baked block of feta, watching it melt into a creamy sauce, this recipe ends up being not only delicious, but pretty healthy, too!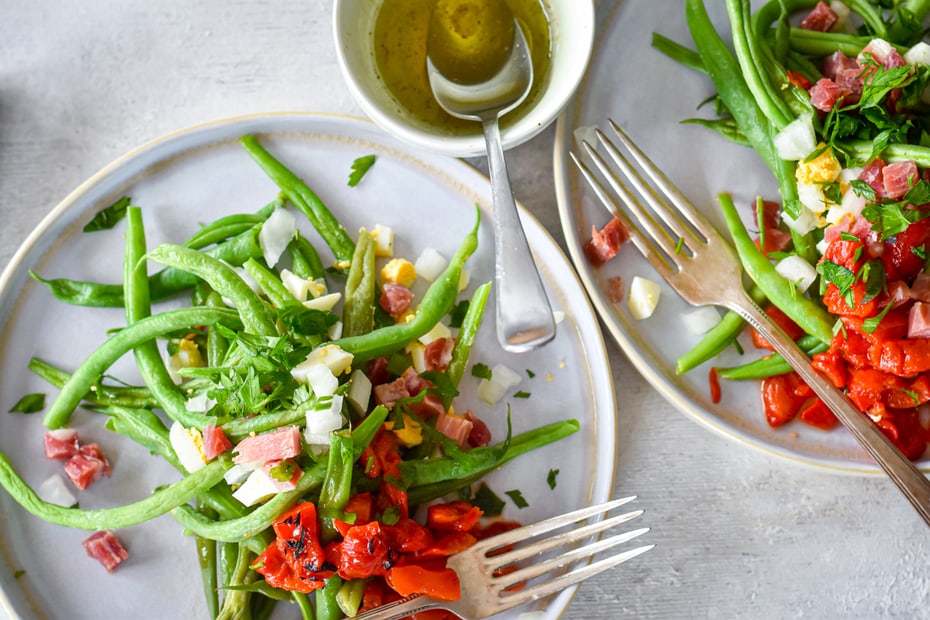 Consider this a Mediterranean Diet recipe that is the perfect example of plant-forward with bits of animal protein, used in the way people used to incorporate meat in their traditional diets, a little bit here and there. The saltiness of the smoked pork is a perfect balance to the juicy fresh flavors of green beans!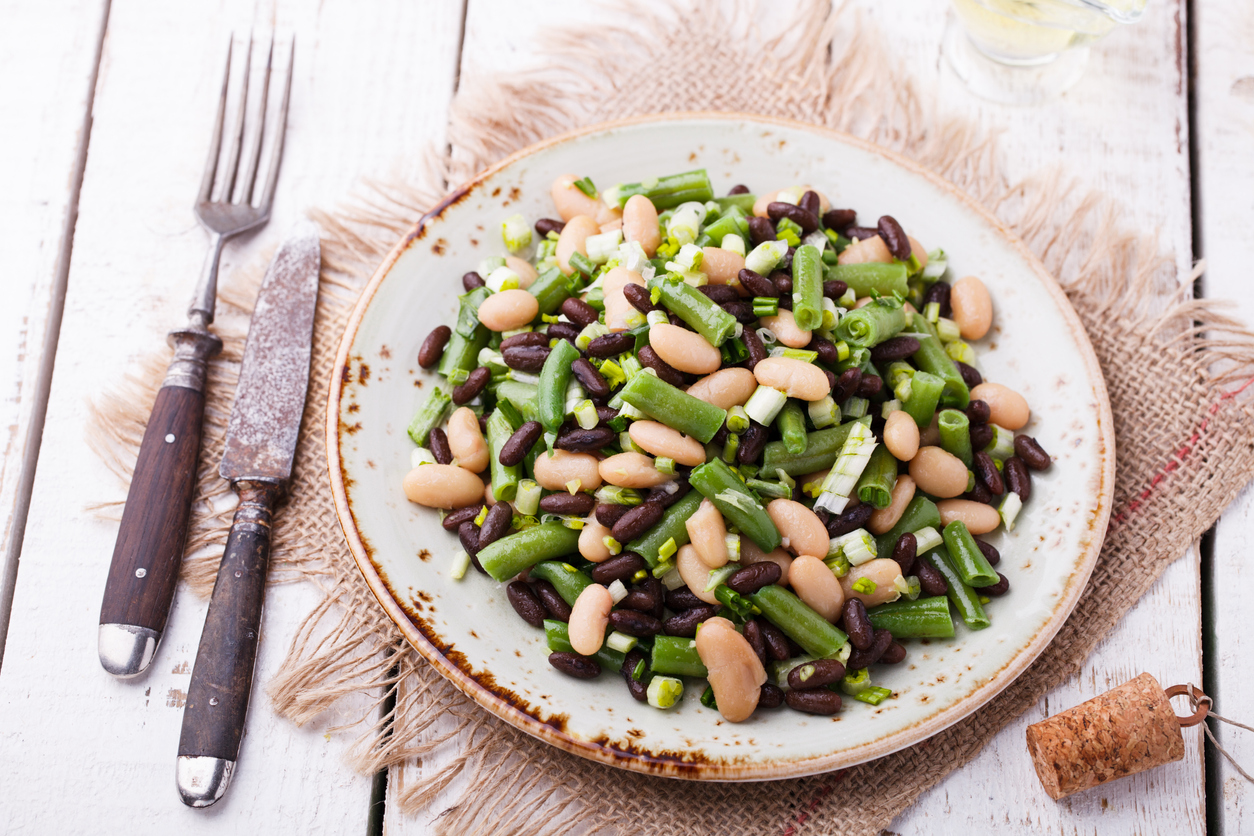 Want an easy Greek-inspired salad for a quick weeknight meal? Bean salads are a ridiculously easy way to get great nutrition and flavor in easy recipes that take almost no time to cook! They are a basic preparation all over the Mediterranean, flavored differently, of course, from region to region. Look for good quality, low-sodium canned beans, preferably organic, and mix them up with fresh, snappy green beans.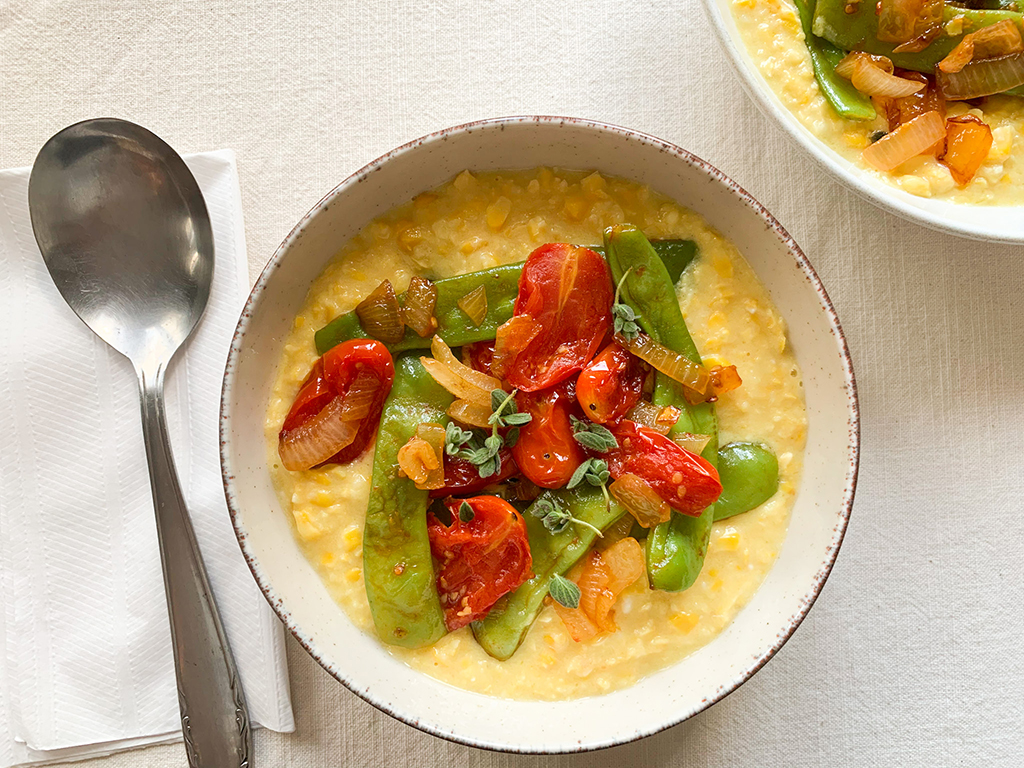 This summery Greek salad recipe is inspired by a classic Greek summer vegetable stew. On the Blue Zone Aegean island of Ikaria, this vegetarian recipe is called mageirio; elsewhere in Greece it is known as tourlou. This basic veggie combo of green beans, tomatoes, onions, garlic and corn is transformed into something lighter and more elegant, perfect for a hot summer night with or without company!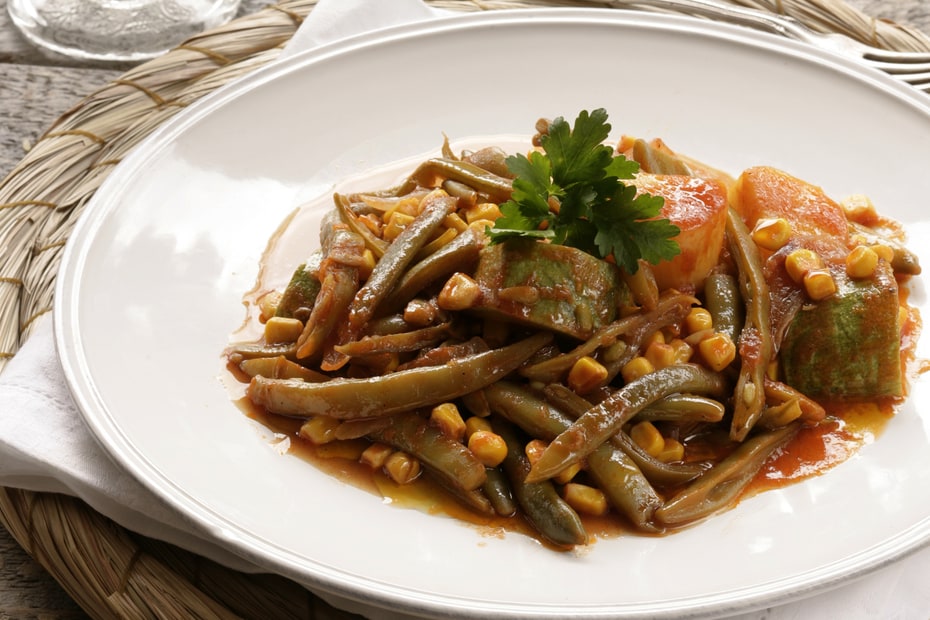 Yes, let's talk about Mageirio! Mageirio, after the verb, to cook, "mageirevo," is essentially an all-purpose summer stew, a kind of "throw-everything-in-one-pot," dish that almost every home cook makes at least once a week, making use of everything that grows in her garden, including fresh in-season green beans.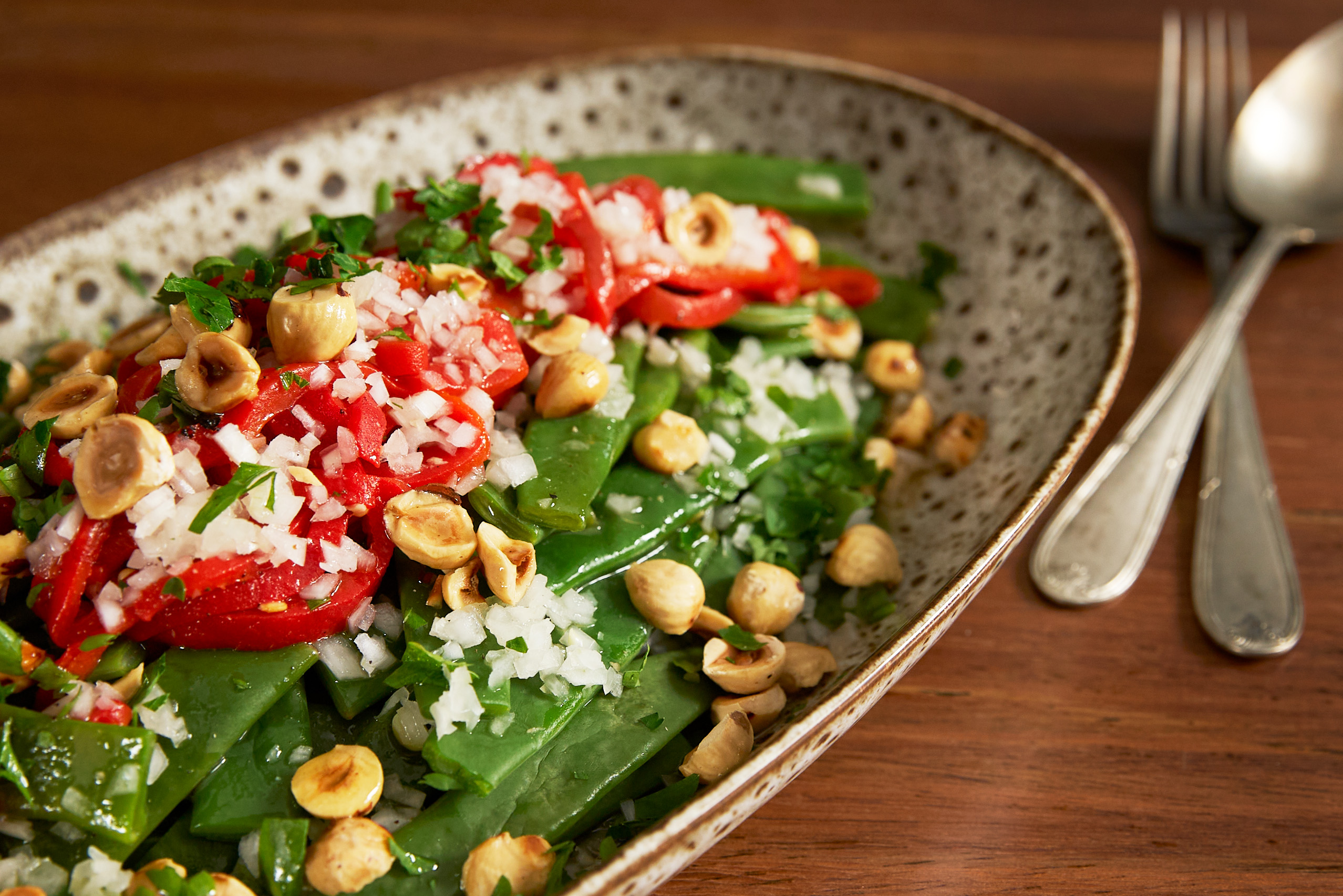 My almost daily forays to the farmers' markets of Athens was the inspiration for this easy Greek salad with green beans, onions and hazelnuts. During the planning for the 4th season of My Greek Table recipes, I aimed to showcase as many delicious plant-based recipes as possible. Plant-based recipes that use Mediterranean diet ingredients like nuts, extra virgin Greek olive oil and more, are the backbone of healthy cooking in this part of the world.