Is there a better cheese than feta? Salty, slightly sour, earthy, and packed in brine, it's probably my favorite to include in everything from casseroles to salads and even sandwiches – or just on its own, drizzled with olive oil and sprinkled with oregano! It's what many know as the definitive Greek cheese, and it's been around in the Balkans, but especially Greece, basically forever. If you know any Greek, you might know that the word feta actually means slice, which is how this cheese is usually served.
But when summer rolls around, there are endless creative ways to enjoy Greek feta beyond Greek salads (but, of course, Greek salad can be creatively interpreted too!). Feta is so versatile, you can enjoy it from breakfast to dessert – and that's where Greek pies come in too, the perfect category to enjoy all day long. And feta and seafood are the perfect combination for taste sensations. Feta and shrimp! Feta and squid! Feta and mussels! All are excellent. But even the pickiest eater will be satisfied by a simple, briny feta dip.
Scroll down to explore 4 of my favorite categories of Greek feta summer recipes.
Greek Salad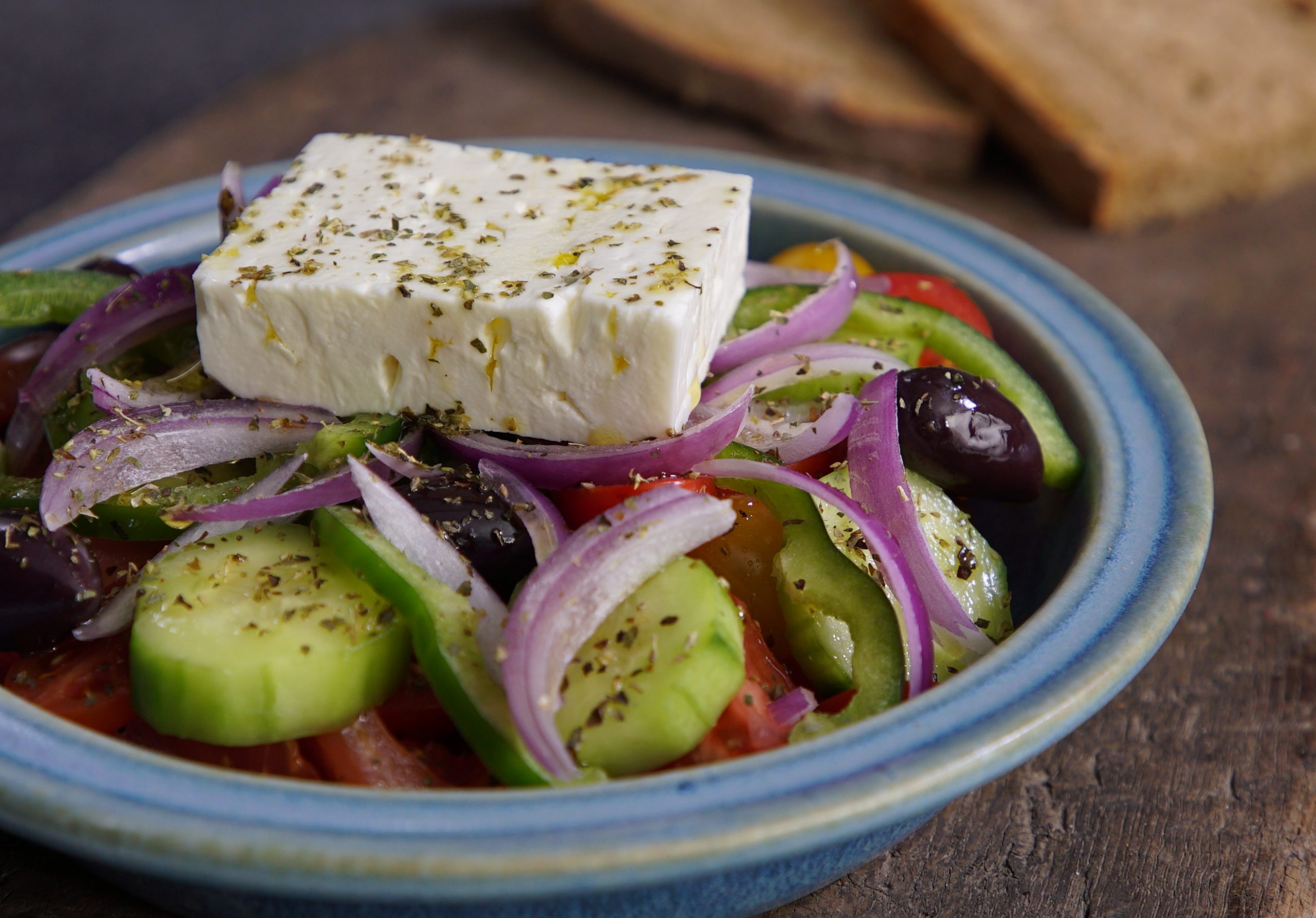 It's easy to understand how this class combination of tomatoes, onions, cucumbers, peppers, olives, feta and olive oil make for one of the most iconic dishes in the world. And while a classic Greek salad is always a good idea, there are plenty of ways to spruce it up if you're looking to get creative. Start off by adding chickpeas: my Greek Salad with Chickpeas, Tomatoes, Cucumbers & Feta is a simple way to get these delicious legumes involved. And this Greek salad with quinoa, chickpeas, olives and feta combines the classic flavors of a Greek village salad with filling, healthy ingredients like quinoa and chickpeas to make the dish even more satisfying.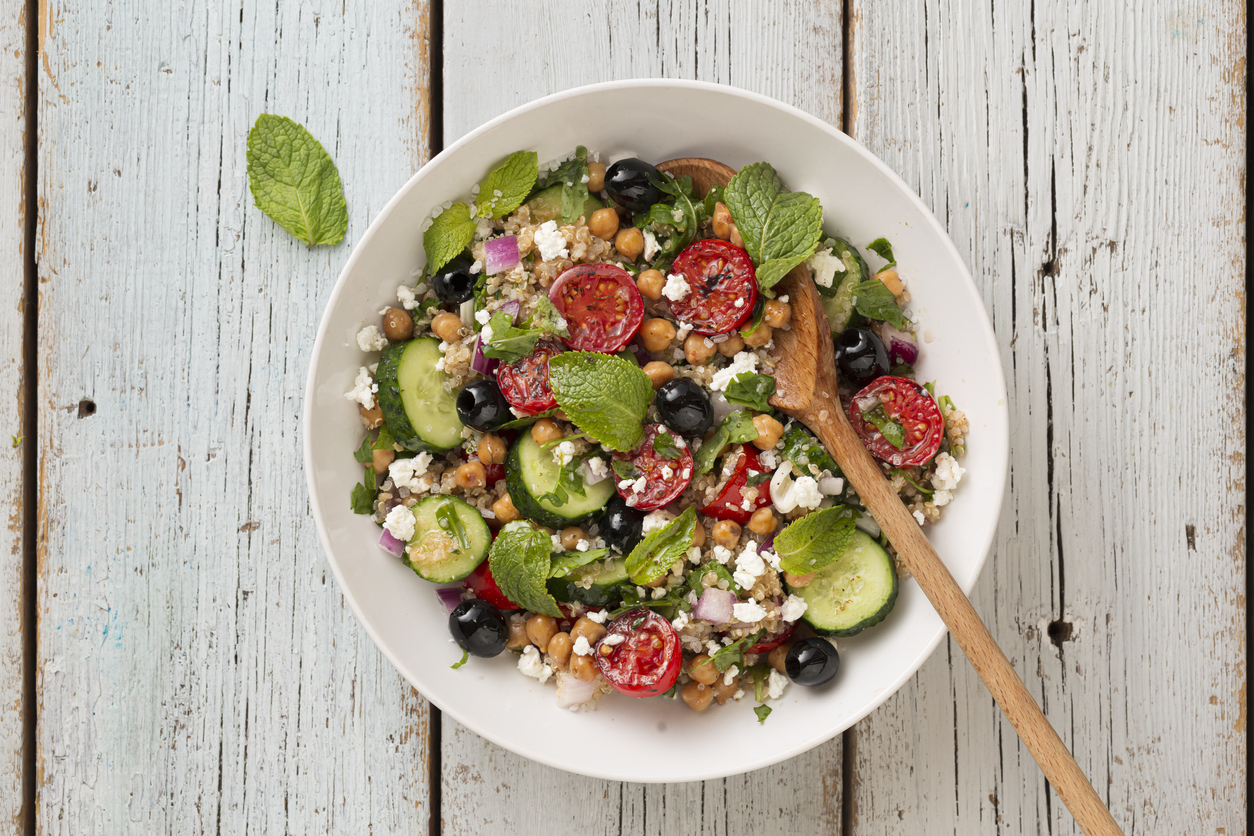 You can even mix up the ingredients entirely! This Greek Salad Panzanella with Watermelon and Feta brings in that perfect summer ingredient – watermelon – and makes a juicy delicious dish for summer. You can also toss in some grilled peaches with toasted hazelnuts and feta for a summer salad that speaks to the wonderful tastes of Greece in summer. You can even get it to go: this recipe for Greek Salad in a Jar with Chickpeas, Spinach, Feta and Pomegranate is probably one of countless Greek salad variations you can stuff into a jar!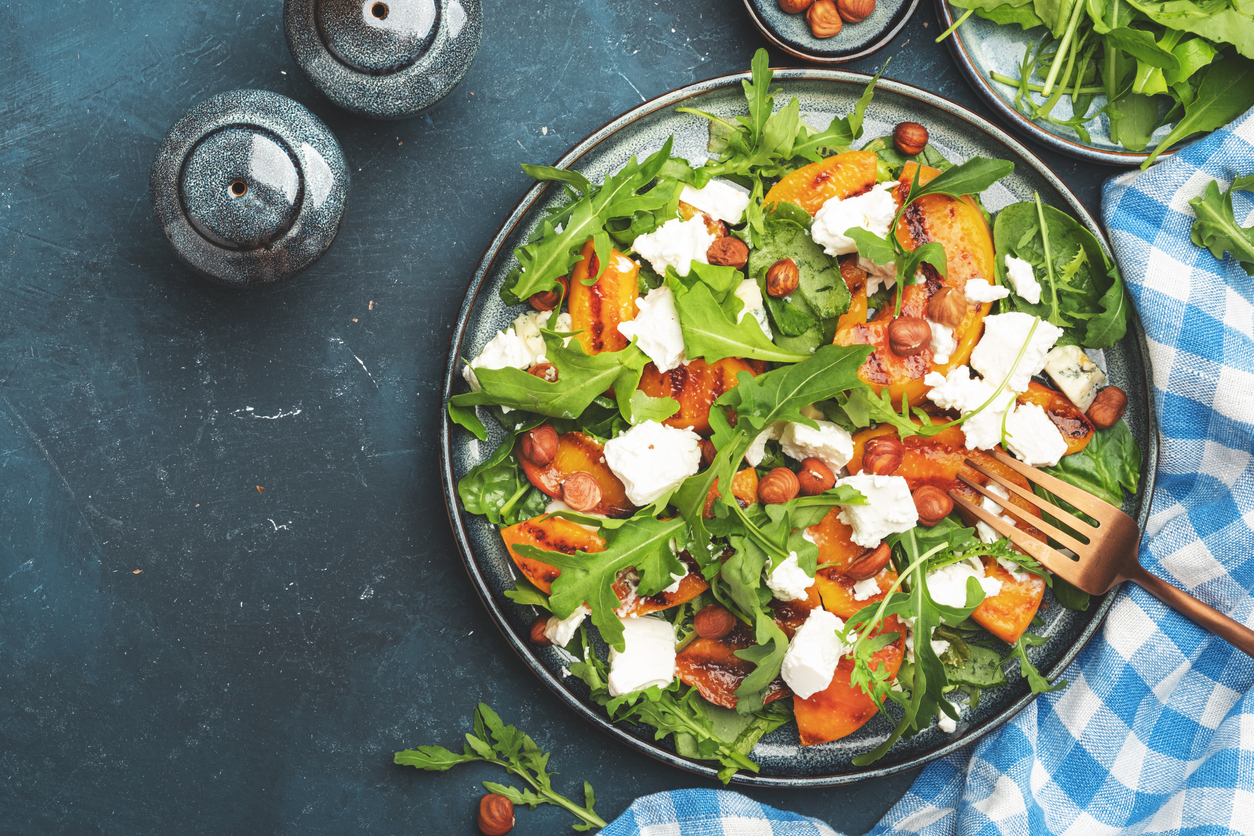 And sometimes, Greek salad recipes aren't even really salads. This fun Greek recipe for a BLT is a great variation! It features an excellent Kalamata Olive Mayo, so you can really incorporate every part of the salad into your sandwich. And Greek Salad Gazpacho is the perfect way to drink your Greek salad. And this recipe combines two Greek classics: lamb and Greek salad! The Mediterranean diet ingredients that are in this Greek recipe run the gamut of everything from great extra virgin Greek olive oil to dried Greek oregano, sea salt, feta cheese, of course, and Greek yogurt.
Feta and Seafood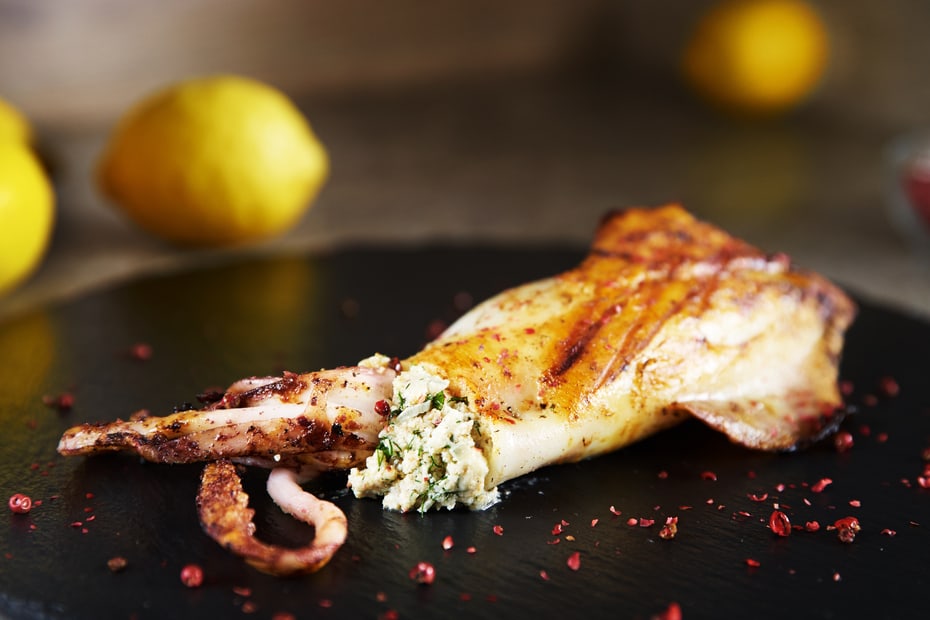 Seafood makes for a really wonderful pairing with feta. The saltiness of feta blends perfectly with any flavor from the sea, but particularly mussels, calamari, and shrimp. This retro Baked Feta-Stuffed Calamari is a taverna classic and one often found in the seaside fish eateries along the Athenian Riviera. You can use frozen squid for this, but make sure the tubes are large enough to fill. Another taverna favorite is this Shrimp Saganaki with Ouzo and Feta Cheese, a classic that finds its way into my kitchen pretty often.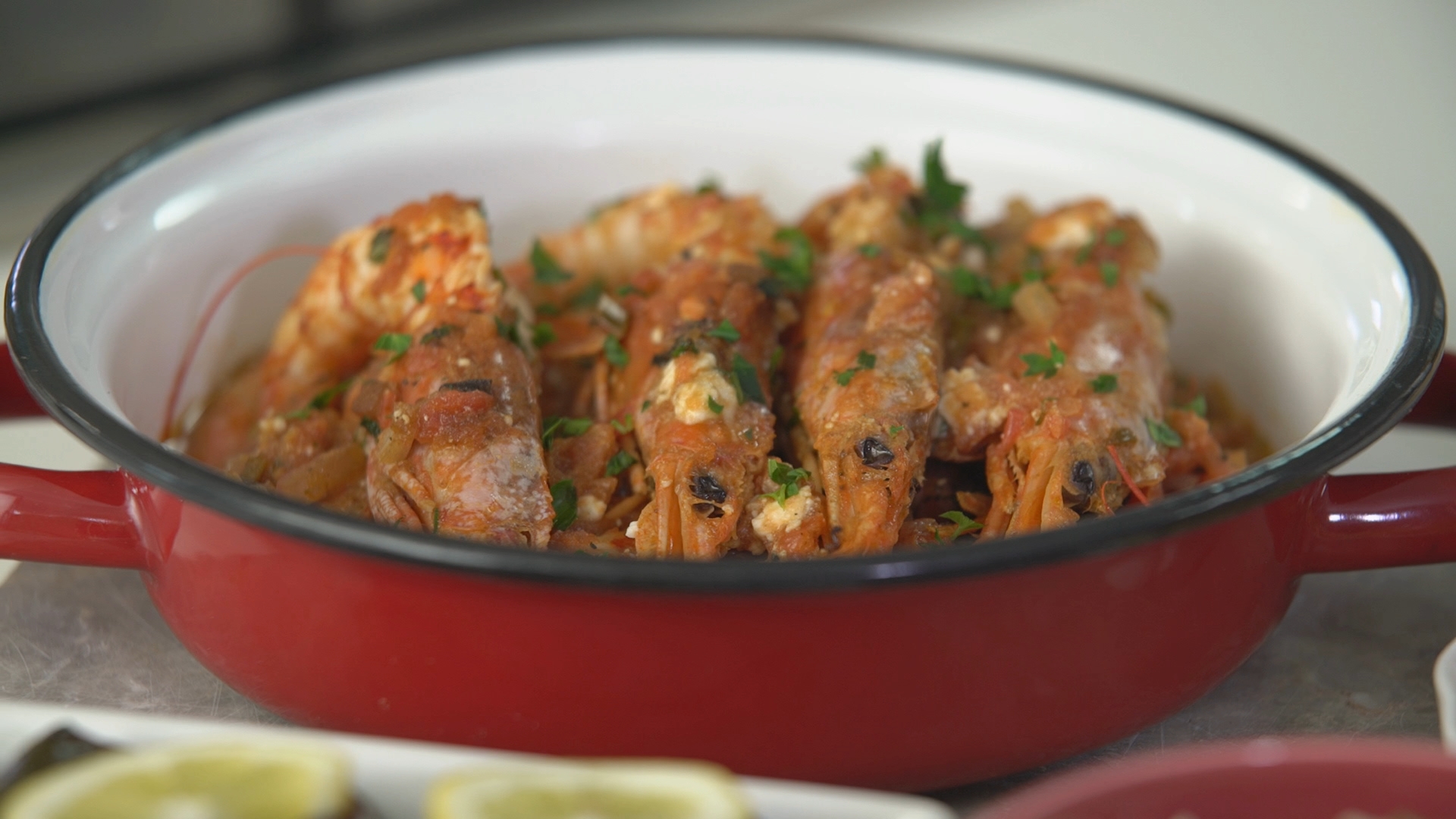 And if you love shrimp saganaki, you're in luck! I have so many variations on this recipe. Add some rice to this shrimp saganaki for a quick, easy, and filling saganaki risotto, or you can put it on a stick for a fun dish to make if you're planning to grill. And here's yet another version, spruced up with aromatic cilantro and spicy peppers.
Feta in Pies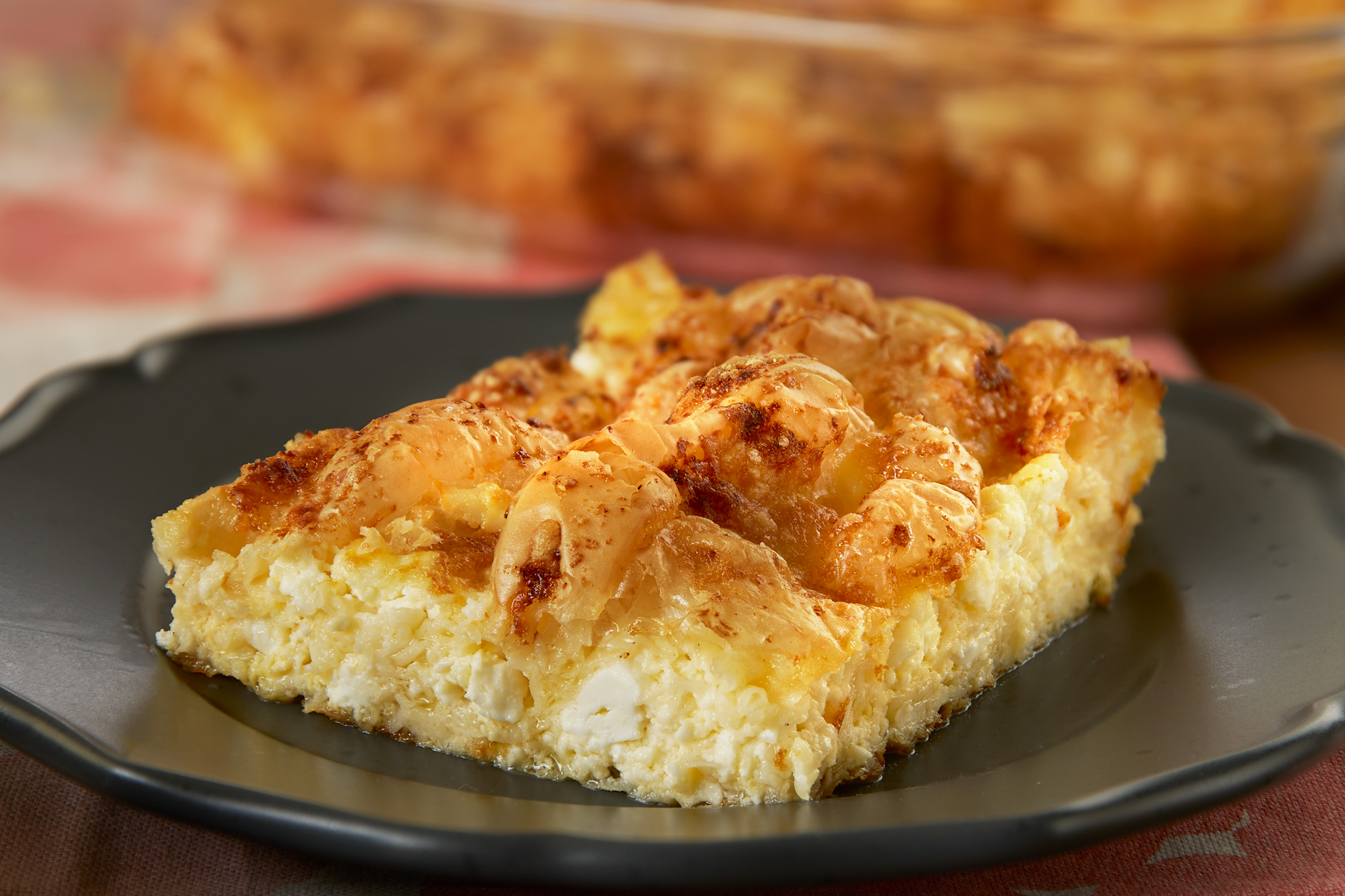 The Greek pie, AKA tyropita might just be one of the top recipes for summer. You can enjoy a slice of feta pie for breakfast, lunch, dinner, dessert, a snack – there's no bad time of day to dig into a feta pie. Go straightforward with Greek recipes like Pleated Phyllo Pie with Feta, sometimes called Crinkle Pie across social media (!), a very easy way to make a delectable Greek cheese pie. Or try a feta cheese skillet pie, AKA tiganopita, a classic recipe from the cuisine of Epirus and something I prepared with great pleasure on My Greek Table, Season 4. It is almost like a pancake. It is easy to prepare and makes a great snack, breakfast food, light lunch with a good Greek salad, and a fun dish for kids. And Alevropita, or Batter Pie with Feta involves a mix of feta, halloumi, and kasseri cheeses – think of it as the ultimate pie!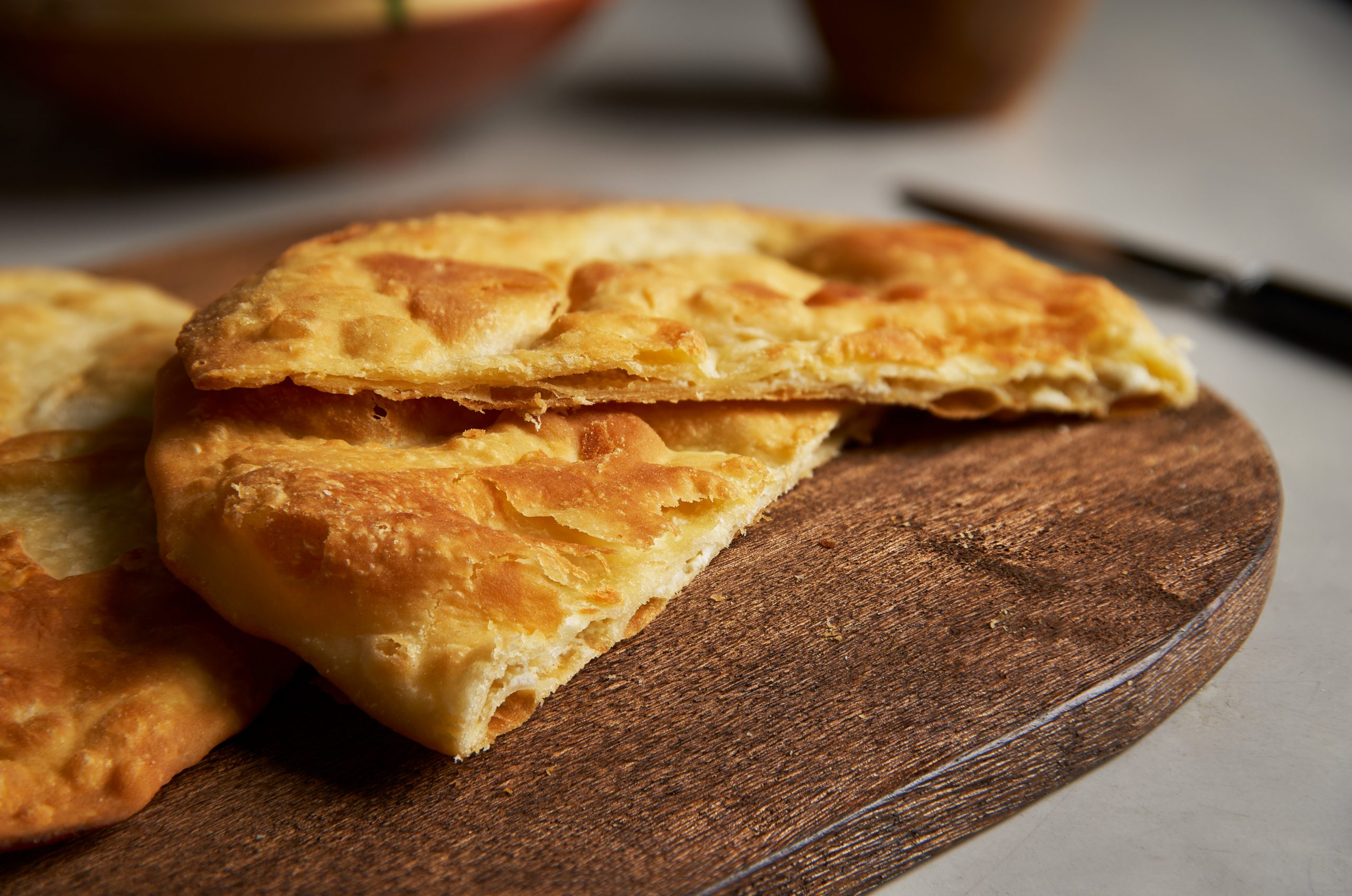 Want something with a little more pizazz? My Phyllo Pie With Zucchini, Feta & Mint is a fresh and summery way to enjoy the Mediterranean diet (and feta) on the go, using fresh ingredients that come right out of my Ikarian garden (or your summer farmer's market). And if you want to enjoy feta in a dessert recipe, you can wrap it in phyllo and stud it in cumin, poppy, or caraway seeds and drizzle it in Greek honey. The salty, briny flavor of feta goes surprisingly well with honey, a combination that contemporary Greek chefs have been experimenting with for about the last decade.
Feta Dips and Spreads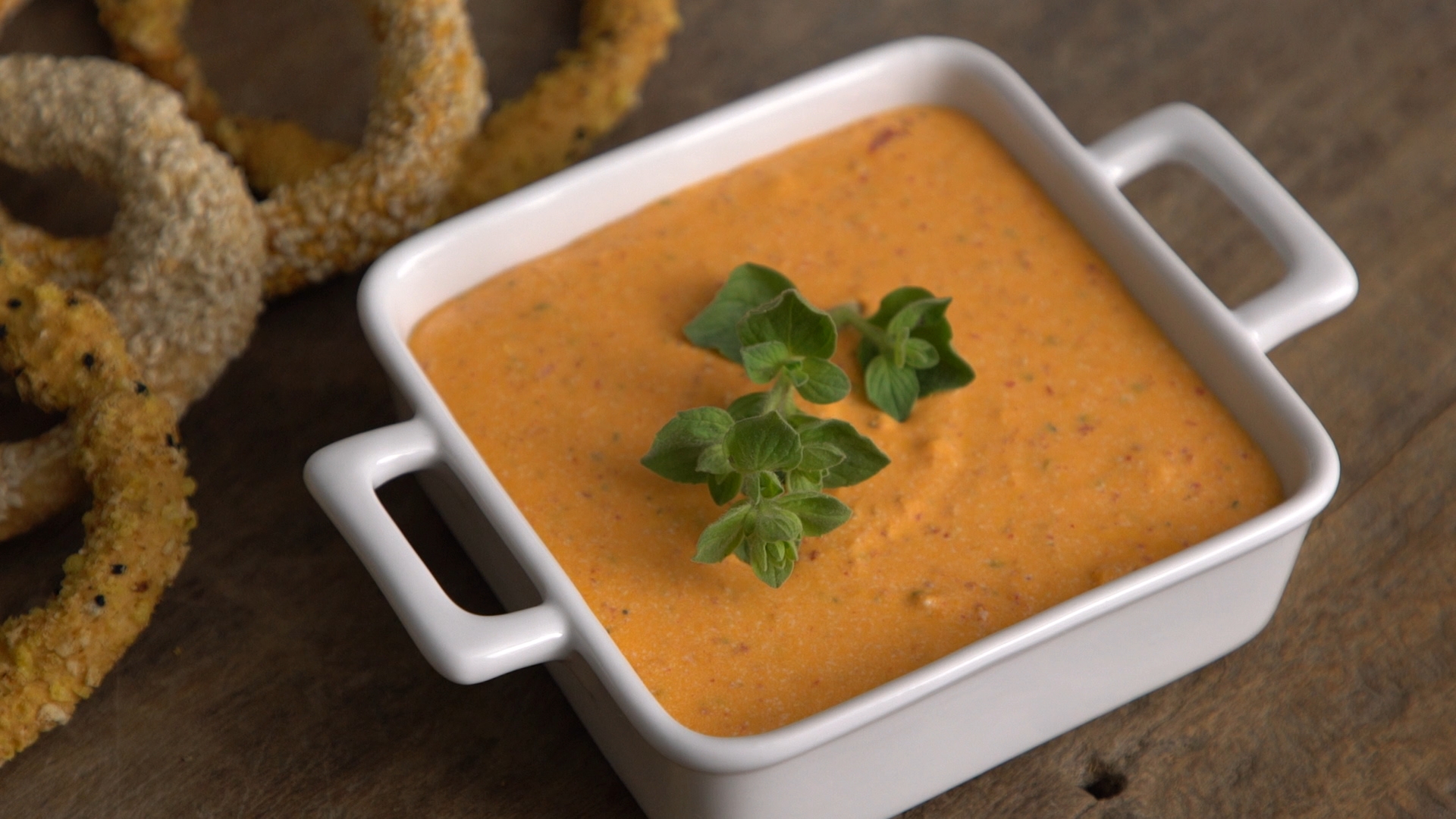 Need further proof that you can do anything with feta? Look no farther than these classic dips and spreads, a favorite for any time of day. One of my favorites is this spicy whipped feta, called ktipiti, which means "beaten." It's versatile and delicious, and will surely end up on your roster of go-tos for gatherings and even solo snacking. And this version really brings the heat: Spicy Whipped Feta goes great with anything, and it demonstrates how well feta can hold up to a little spice. And this isn't a dip or spread – but it somehow works as part of the meze family! Feta Stuffed Roasted Peppers are one of the absolute classic Greek meze recipes from the country's de facto food capital, Thessaloniki. This recipe is found in many specialty meze restaurants, and it's often spicy!