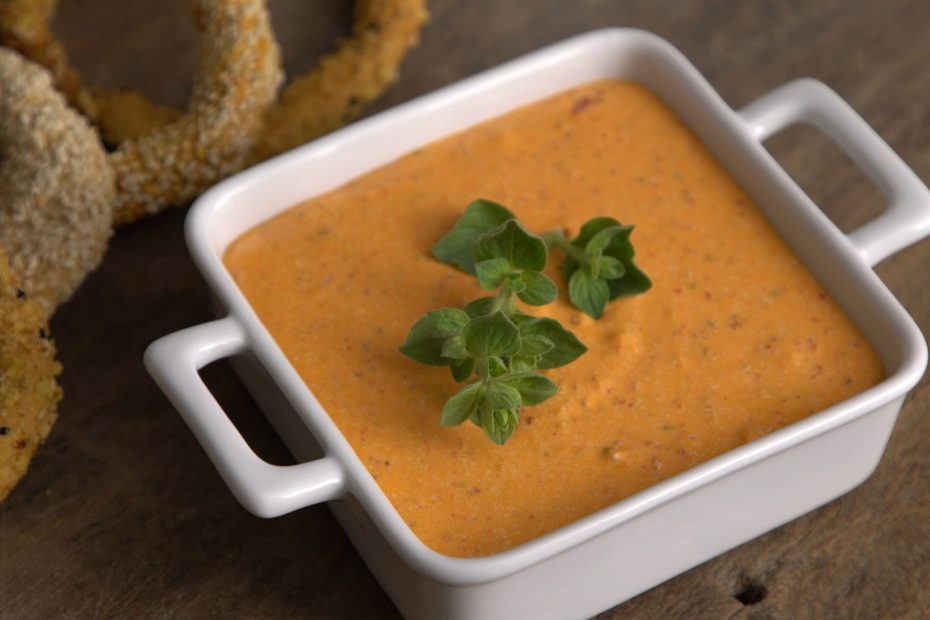 Ktipiti
---
This spicy whipped feta, called ktipiti, which means "beaten," is versatile and delicious. The recipe makes about two cups. To find some of the artisinal Greek products you'll need to make this, visit my online shop
here
, where you'll discover a host of lovingly curated Greek ingredients.
Ingredients
½ to 2/3

cup

extra virgin Greek olive oil

2

chopped roasted red peppers

either freshly roasted or brined Greek Florina peppers, rinsed and drained

1 to 2

fresh chile peppers

seeded, to taste

1

pound

Greek feta cheese

crumbled or broken up

A few drops of hot sauce

1

teaspoon

dried Greek oregano

Juice of ½ to 1 lemon

to taste

Black pepper to taste

4 to 6

tablespoons

extra virgin Greek olive oil

2

– 3 tablespoons Greek yogurt

as needed
Instructions
Pulverize the peppers in the bowl of a food processor.

Add the feta and pulse until it's a thick cream. Add half the lemon juice, hot sauce to taste, oregano, black pepper and 4 tablespoons of olive oil. Pulse to combine well. The mixture should be creamy. Add remaining olive oil, Greek yogurt and lemon juice as needed to adjust flavor and consistency.
Variations
You can use this as a dip but you can also use it to stuff long green peppers for baking, or even as a topping over broiled fish or chicken. It's also great in between slices of cooked beets.

To stuff peppers: Add ½ cup plain bread crumbs to the mixture. Remove the crowns from 6 to 8 long green peppers. Carefully remove as much of their seeds as possible without tearing the pepper. A long, dull butter knife does the trick. Using your thumb, press as much of the cheese mixture as possible into each hollowed out pepper, leaving about a half inch from the top free. Place the crown inside each pepper opening, stem side in. Place in an oiled pan, drizzle with olive oil, and bake in a preheated oven at 375F/180C until tender but al dente, and lightly charred. Serve hot.

As a topping for fish such as salmon or sea bass, or for chicken, add 1 egg, ½ cup breadcrumbs, and 2/3 cup chopped fresh herbs such as mint, parsley and fresh oregano to the mixture. Season the fish or chicken with salt and pepper, and brush the fish or chicken with olive oil and a little mustard if desired. Press a few tablespoons of the cheese mixture onto the surface of each fillet and bake. You can broil for a few minutes just before removing from oven to get some color on the cheese crust.