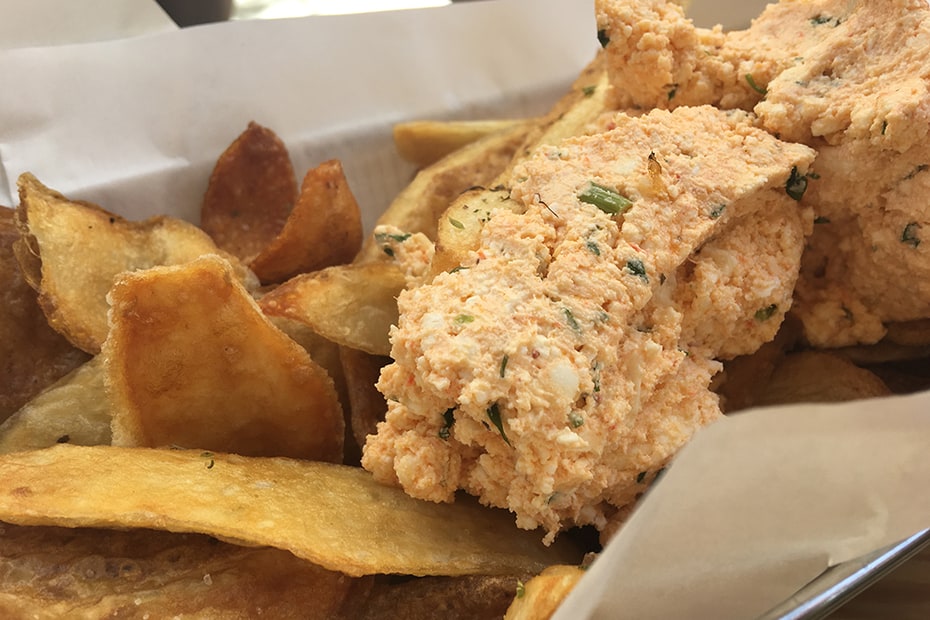 Fried Potatoes with Spicy Whipped Feta
---
Here is a recipe from the My Greek Table book, inspired by my friend Katerina, who has built her Rethymnon restaurant, Avli, into a beautiful space, housed in an old Venetian building in the old town of this quaint port city. One of the best things on her delicious Cretan menu is also one of the simplest: fried potatoes, arguably the best I've ever had at a restaurant anywhere in Greece.
Instructions
Cut each potato into 6 or 8 long, finger-thick wedges. Place them in a bowl of cold water and refrigerate for 2 hours. Drain and pat dry thoroughly.

Fill a large deep skillet or wide pot with 2 inches (5 cof oil, using 3 parts corn oil to 1 part olive oil the olive oil lends flavor). Heat the oil over medium-high heat until it registers 300ºF (150ºC) on an instant-read or deep-fry thermometer. Working in batches, add the potato wedges, being careful not to crowd the pan. Fry for about 5 minutes, just until the potatoes are softened but before they start to brown. Use a slotted spoon to transfer the potatoes to paper towels to drain. Repeat with the remaining wedges.

Raise the heat under the oil and bring it to 400ºF (200ºC). Again working in batches, add the par-cooked potatoes and fry until they are golden brown, with crisp, crinkly skin. Remove with a slotted spoon and drain on paper towels. Repeat with the remaining wedges.

Transfer the potato wedges to a serving bowl, sprinkle with salt and oregano to taste, and toss. Dollop a generous scoop of the whipped feta on top and serve.