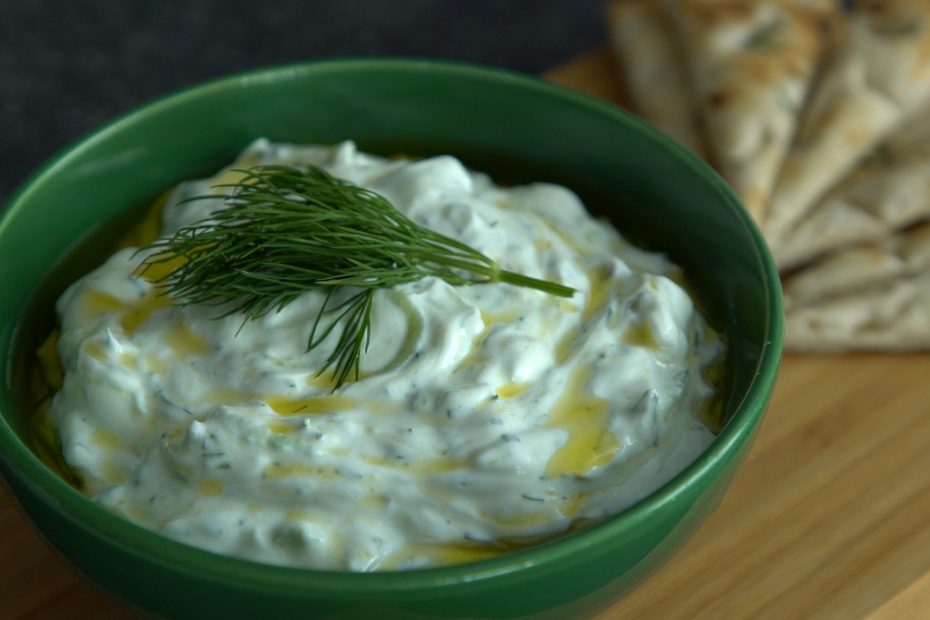 Tzatziki, Greek Yogurt Dip
---
Is there a Greek restaurant in the universe that doesn't serve tzatziki, the tangy garlic-infused yogurt dip that doubles as a sauce and spread?
Instructions
Place the grated cucumber in a fine-mesh colander lined with cheesecloth, sprinkle lightly with salt and toss. Cover and let stand for an hour to drain. Gather up the ends of the cheesecloth and twist as far down as possible, squeezing out as much water as possible from the cucumber. Do this several times until the grated cucumber has exuded most of its liquid.

Empty the yogurt into a mixing bowl. Toss with the cucumber, garlic, olive oil, cornichons, vinegar and dill. Taste for salt and adjust seasoning if necessary. Chill for 15 minutes and serve.

The tzatziki will keep for a day or two, covered and chilled, before the garlic starts to impart an unpleasant bitterness to the dip.