Since today is Valentine's Day, I'm encouraging you to stay healthy in the name of love – not only for the love of yourself, but also the love of others. And this means yes, enjoy a dessert, but avoid going down the processed pastry and chocolate routes. Instead, opt for a heart-healthy Mediterranean diet recipe, one that is packed with sweet ingredients that are totally Greek and totally good for you.
It's now widely known that adhering to the Mediterranean diet has myriad health benefits, including lowering your cholesterol and providing overall benefits to your heart. Many of the recipes are rich in heart healthy monounsaturated fats like olive oil and nuts, and the addition of fruits helps to boost fiber, potassium, and antioxidant intake.
But don't be intimidated – bringing this diet into your life doesn't require a total overhall. Simply start making some conscious decisions to swap out some unhealthy ingredients for a Greek alternative. For instance, try adding a little natural sweetness with a drizzle of Greek honey; besides the wonderful rich taste, it also has plenty of antioxidant, antimicrobial, and cell-protective properties. You can also try a bit of petimezi, which has easily-digested natural sugars and is packed with antioxidants, vitamins, and minerals, including potassium, iron, and calcium.
Dried fruits also provide a little boost of sweetness and flavor. Raisins and currants are also a healthy way to fill up on fiber, potassium, and antioxidants, while dried Greek figs have many of the same benefits. And, of course, fresh fruits are always an excellent choice.
Of course, if you want a little Valentine's Day chocolate, I don't blame you! But try indulging in more health-conscious ways, by incorporating the super food mastiha or using plenty of extra virgin Greek olive oil.
So this Valentine's Day, share the love through a shared dessert that you'll certainly feel better about eating. Scroll on for a few of my favorites!
Greek Honey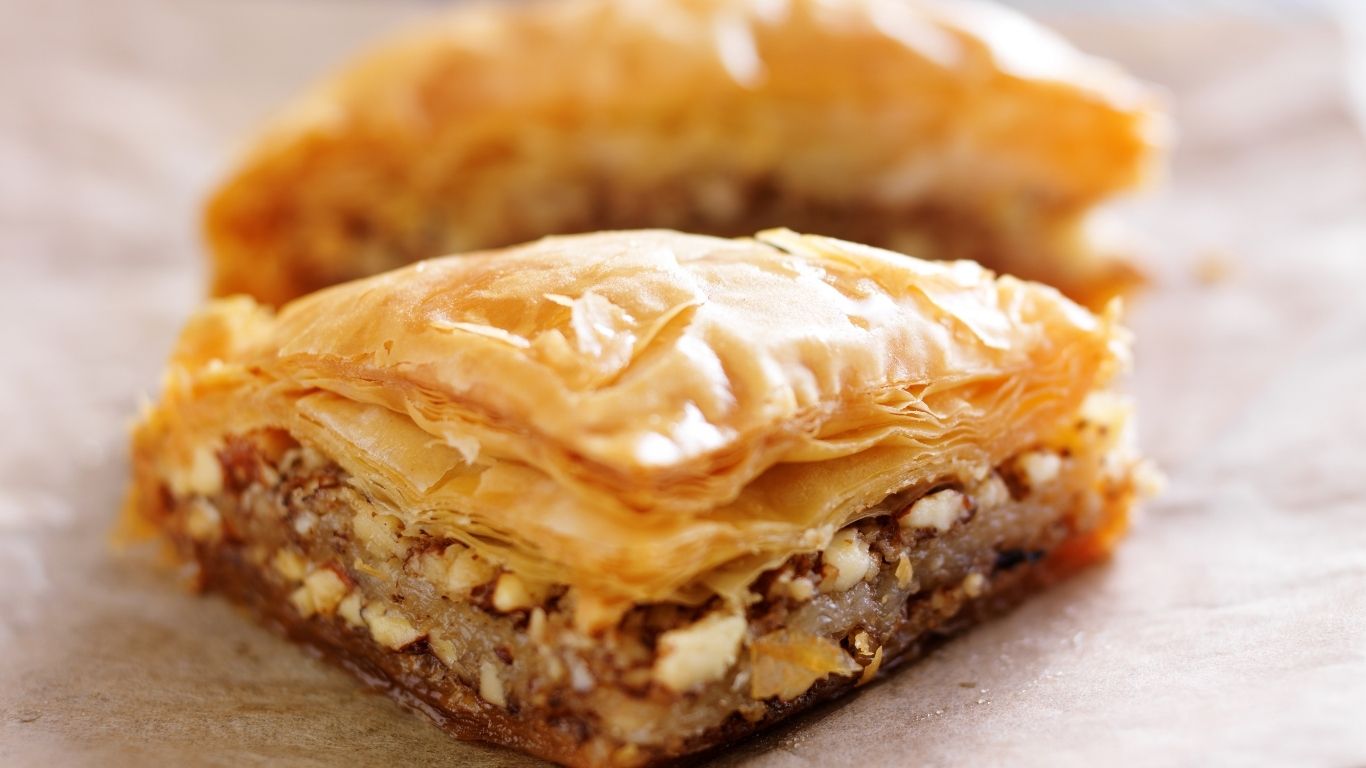 Some of Greece's classic desserts incorporate Greek honey. In particular, there's the Classic Baklava, and its many variations, like the Baklava Butter Board.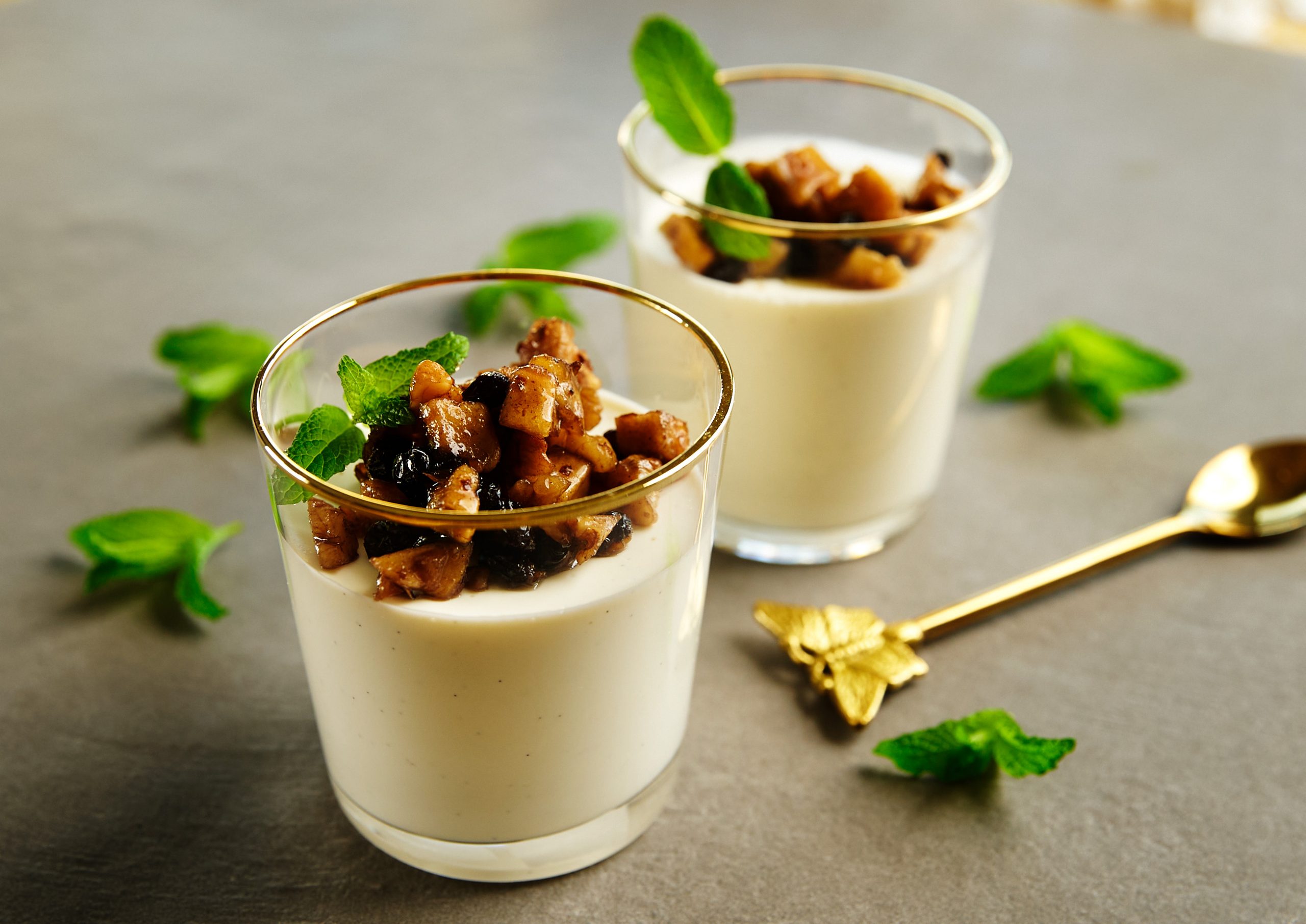 Then, there's this Greek Yogurt-Honey Panna Cotta from Season 4 of My Greek Table, a recipe that makes an elegant dessert, one that speaks to all the goodness of the Mediterranean diet with a long list of classic Greek ingredients.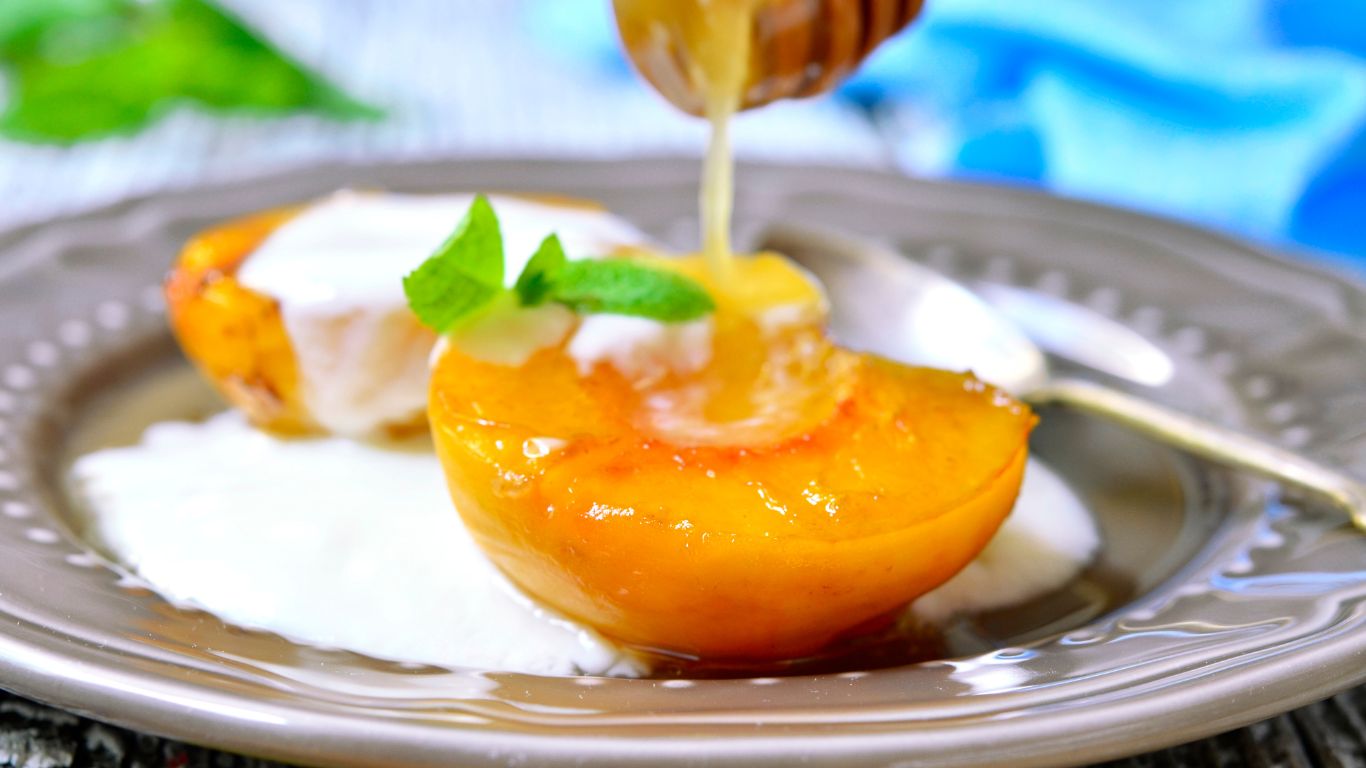 Honey also pairs well with fruit (and grilling your fruit will take everything to the next level), so try these Grilled Ginger Peaches Brushed With Greek Olive Oil. And cookie lovers, taste my Olive Oil Oatmeal Cookies With Greek Honey, a great option for dessert or even a quick breakfast on the go!
Petimezi
Greek grape molasses, AKA petimezi, is a wonderful addition to most desserts and a perfect way to make them a touch more complex. This Watermelon Granita with Petimezi is simple, requiring only watermelon, a little lime or lemon juice, and a bit of petimezi, but you'll be surprised at how much of a game-changer this molasses can be!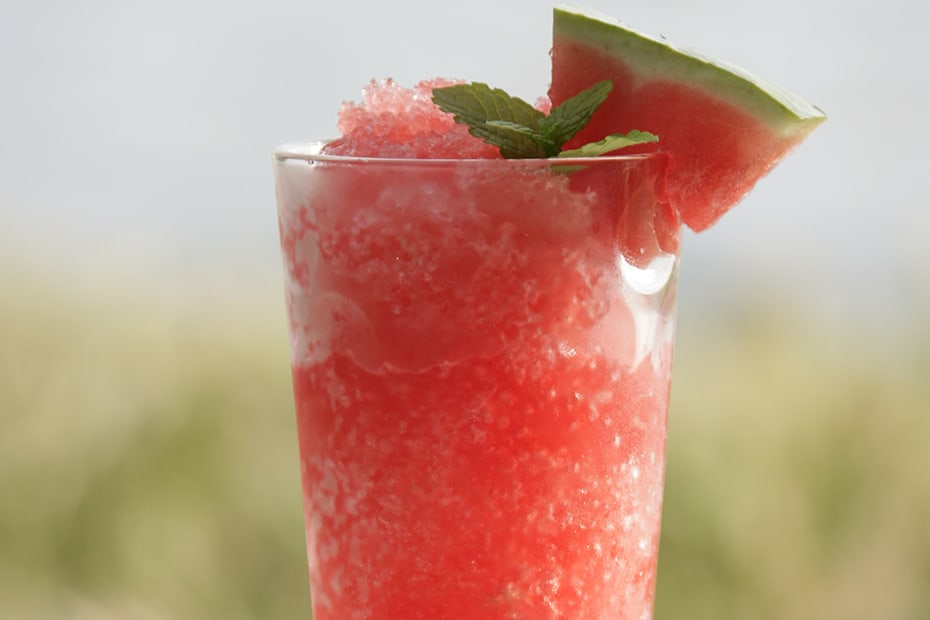 And here's another sweet treat from Season 4 of My Greek Table: Varvara – Wheatberries Pudding, an ancient Greek recipe that is a thick, creamy, super healthy wheat pudding.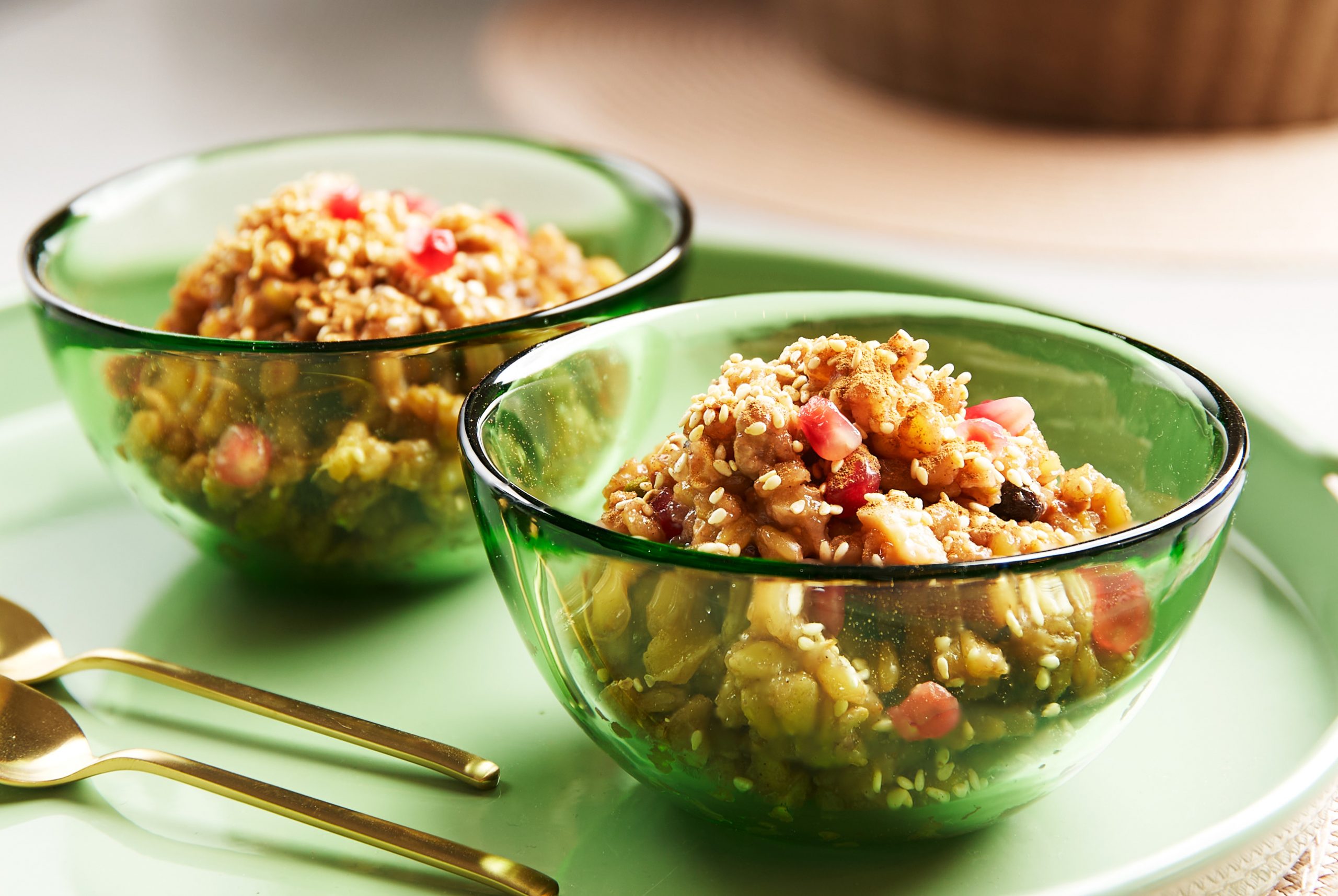 If you like comforting sugar-free but natural desserts with a healthy spin, this is a great choice.
Raisins
I know raisins are polarizing, but hear me out: they can be delicious in every kind of dessert. Let's start with Cornmeal Muffins With Raisins, a contemporary recipe that calls for raisins, sea-buckthorn, or Greek dried currants.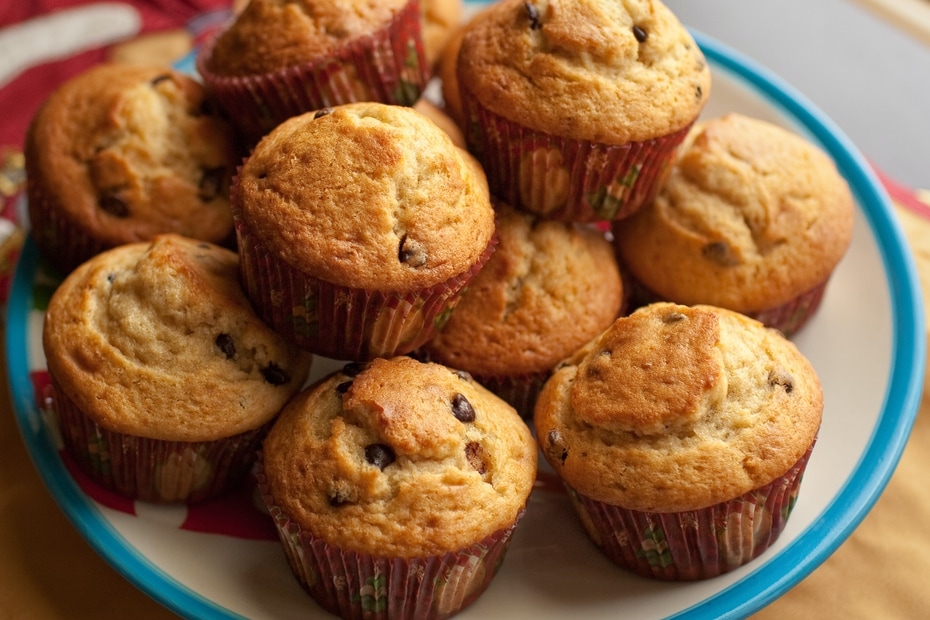 In these Baked Pears Stuffed With Melomakarona Cookies, Chocolate & Raisins, raisins are actually part of a sweet stuffing, making dessert an easy and stress-free – but impressive – affair.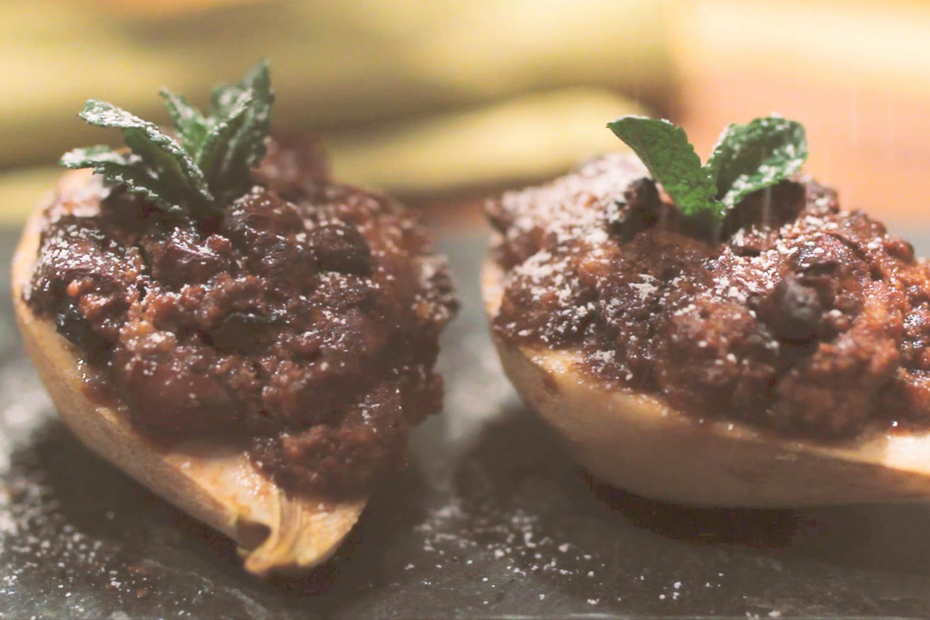 And Halva, Orange-Spiced Semolina Pudding Cake with Dried Fruits and Nuts, would definitely win a competition for healthiest dessert. Halva contains plenty of essential minerals, fiber, proteins, and fatty acids, among other benefits!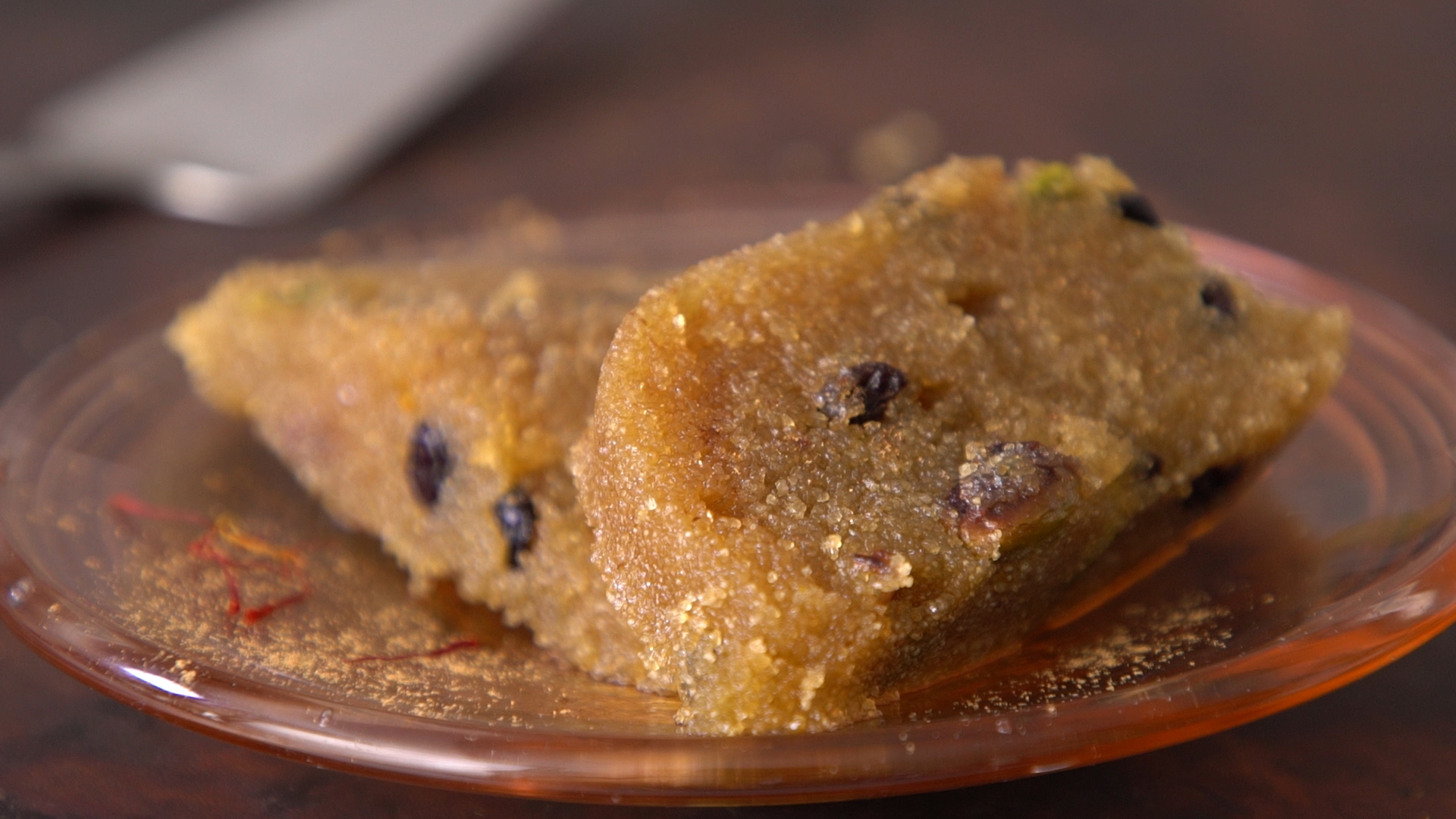 Figs
Greek figs feature prominently in so many wonderful Greek desserts. In this Spiced Vinsanto-Kalamata Fig Parfaits with Whipped Cream and Greek Yogurt, Greek figs combine with the sumptuous dessert wine from Santorini, Vinsanto, to make an easy Greek recipe for a perfect end to any meal.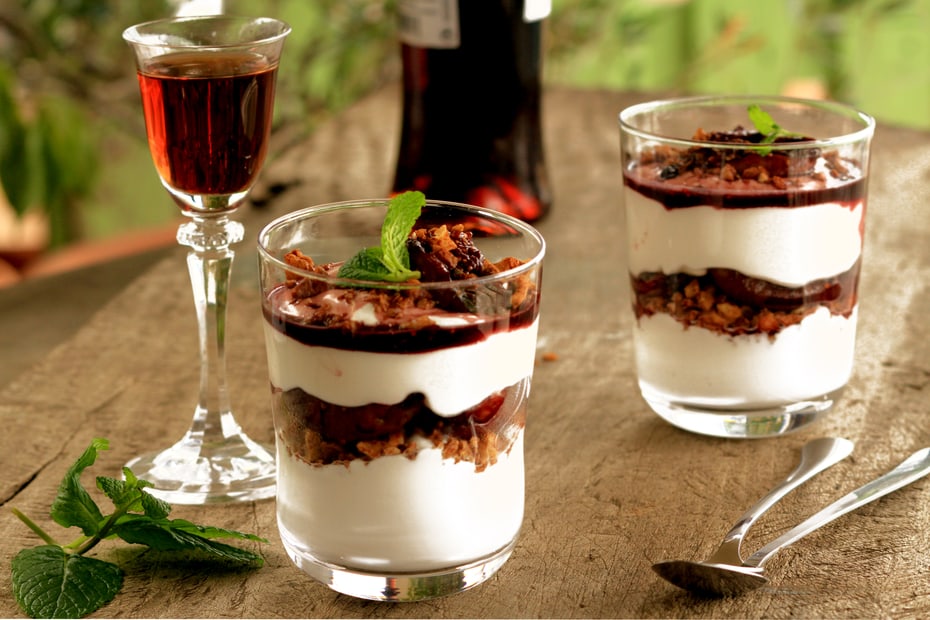 And this Chocolate – Olive Oil Fruit Cake is packed with dried fruits, including Greek figs and currants.
Chocolate
And that brings us to the chocolate category! This Greek recipe for Caldera Chocolate Lava Cake With Vinsanto takes its name from the active volcano on Santorini, the Caldera, and it's literally exploding with chocolatey goodness!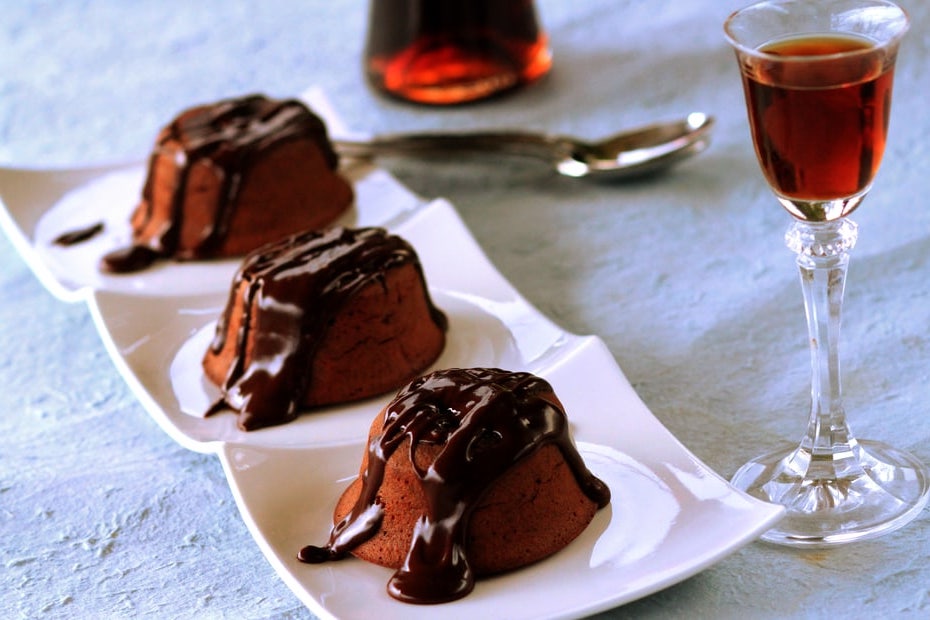 And this Greek Olive Oil Chocolate Cake With Mastiha Cream will win your heart and keep it healthy using two of the most nutritious Greek ingredients in the world: mastiha, and extra virgin Greek olive oil, and combining these two ingredients with chocolate makes this cake an absolute winner.