For me, this is one of the best parts, and believe it or not, there are lots of Greek- and Mediterranean diet-inspired ways to build menus for the Super Bowl. Many of these recipes are even relatively healthy (well…ok, not the healthiest, but it could certainly be worse!), as they do rely on Greek pantry essentials like extra virgin Greek olive oil, tangy feta and Greek yogurt, and lovely fresh and dried herbs.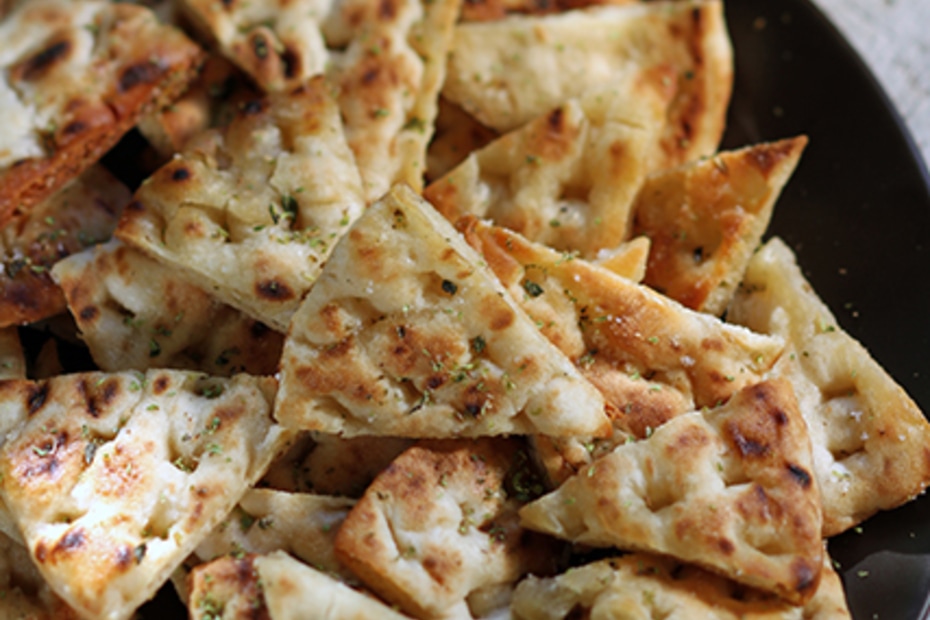 I like to start simple: with homemade pita chips and a bowl of great olive oil with sea salt and Greek herbs. You'd be amazed at how much of a crowd pleaser such an easy Greek recipe can be! But the pita chips are a good base for many other recipes. Scroll down for my whole Mediterranean diet menu for the Super Bowl this year.
Dips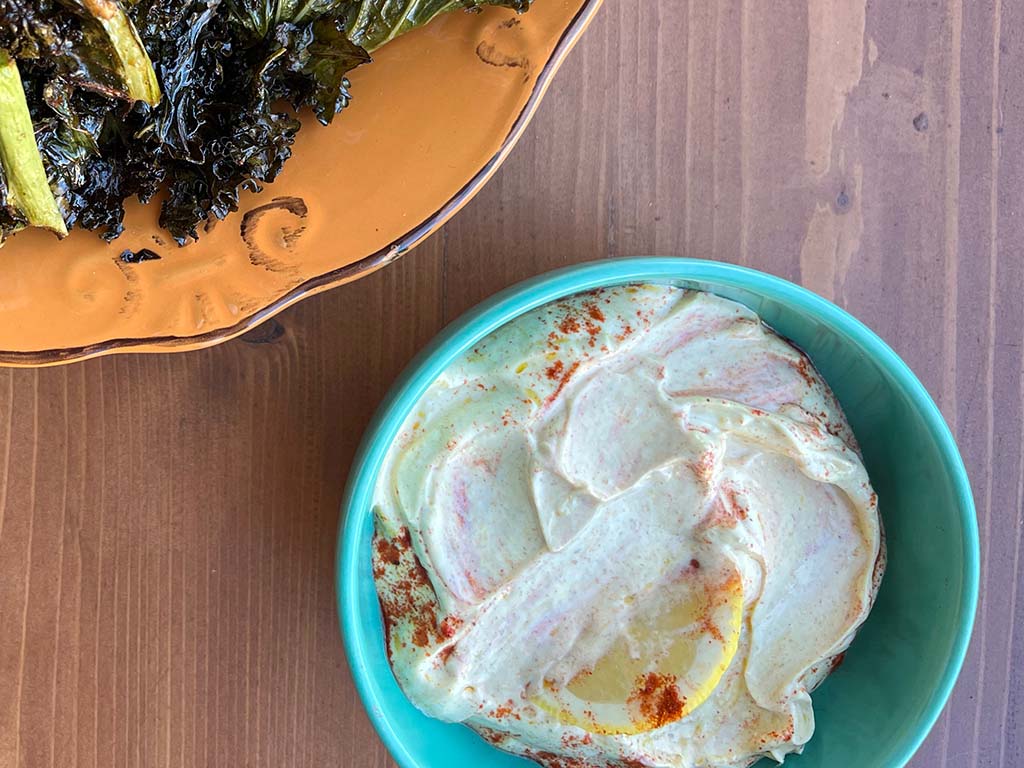 Of course, you can't have a Super Bowl spread without plenty of dips, and the Greek diet is full of fantastic options, many that have a simple Greek yogurt base. This Easy, Spicy Greek Yogurt Dip is a staple that's easy to prepare, and a definite crowd-pleaser that will pair nicely with just about anything else on the table.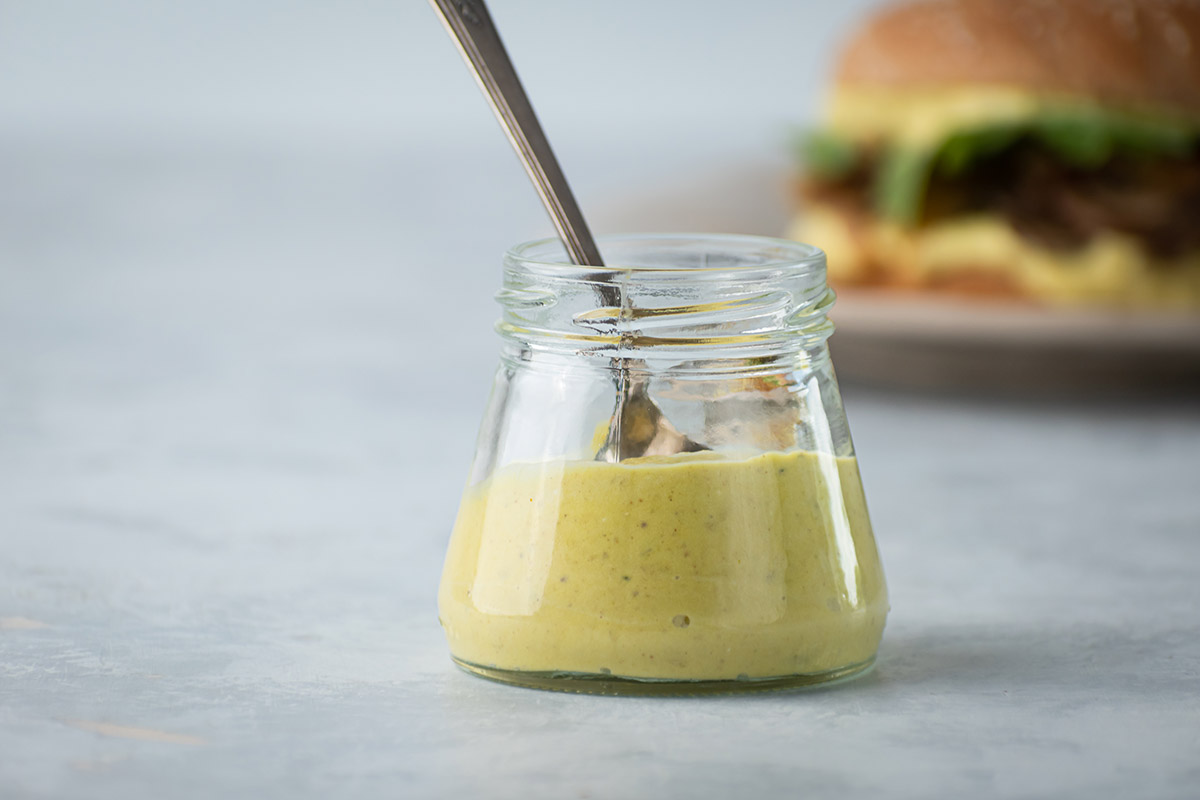 Then there's the Greek Fava-Yogurt Dip, which takes a Greek recipe for fava, the classic Greek yellow-split-pea spread, and adds a little Greek yogurt to it for extra flavor and creamy texture.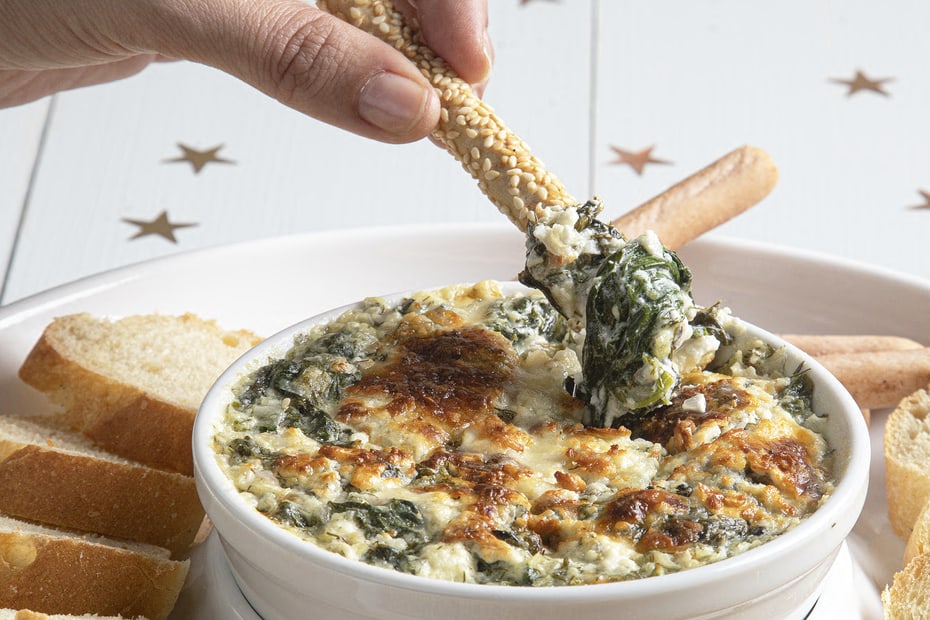 And you can never go wrong with Warm Spanakopita Dip. The basic filling for spanakopita has so many different variations and uses, and this might just be one of the best for enjoying the Super Bowl.
Phyllo Pies
Greek pies form truly perfect snacks, and they definitely make ideal appetizers on game day. The savory Phyllo Pie With Zucchini, Feta & Mint brings a hint of freshness to balance out the rich cheesiness of the filling, but if you want to go all-in on the cheese,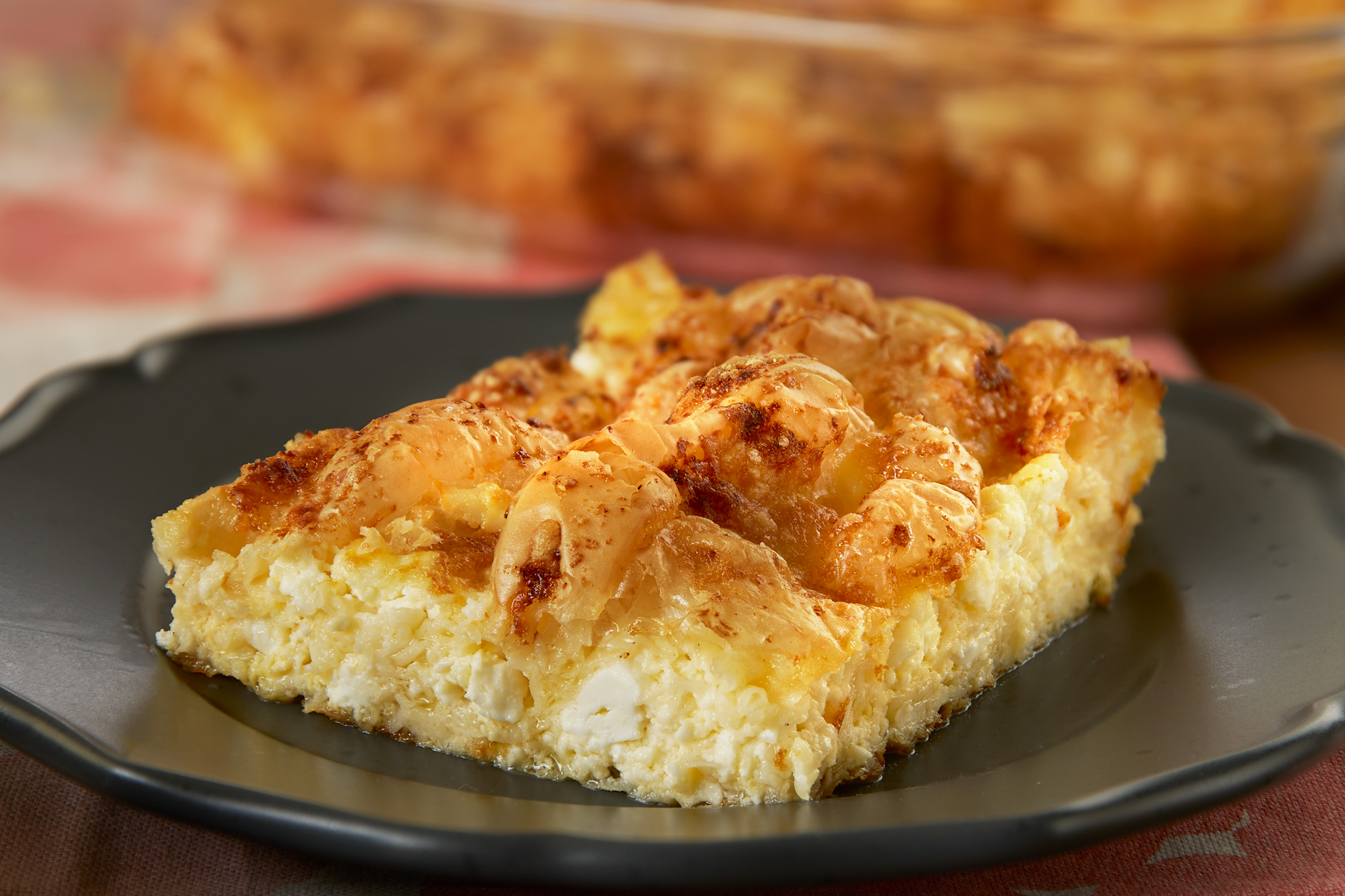 I'd suggest this Pleated Phyllo Pie with Feta. It's a very easy way to make a delectable Greek tyropita! And take it one step further by adding chicken in this Chicken Phyllo Pie for an easy but filling way to dine during the game.
But if the prospect of working with phyllo has you a little on-edge, you can always try this Roasted Heirloom Carrot Cheese Pie In Fillo Factory Puff Pastry, which is super simple to make and a total stunner on the table.
Feta Treats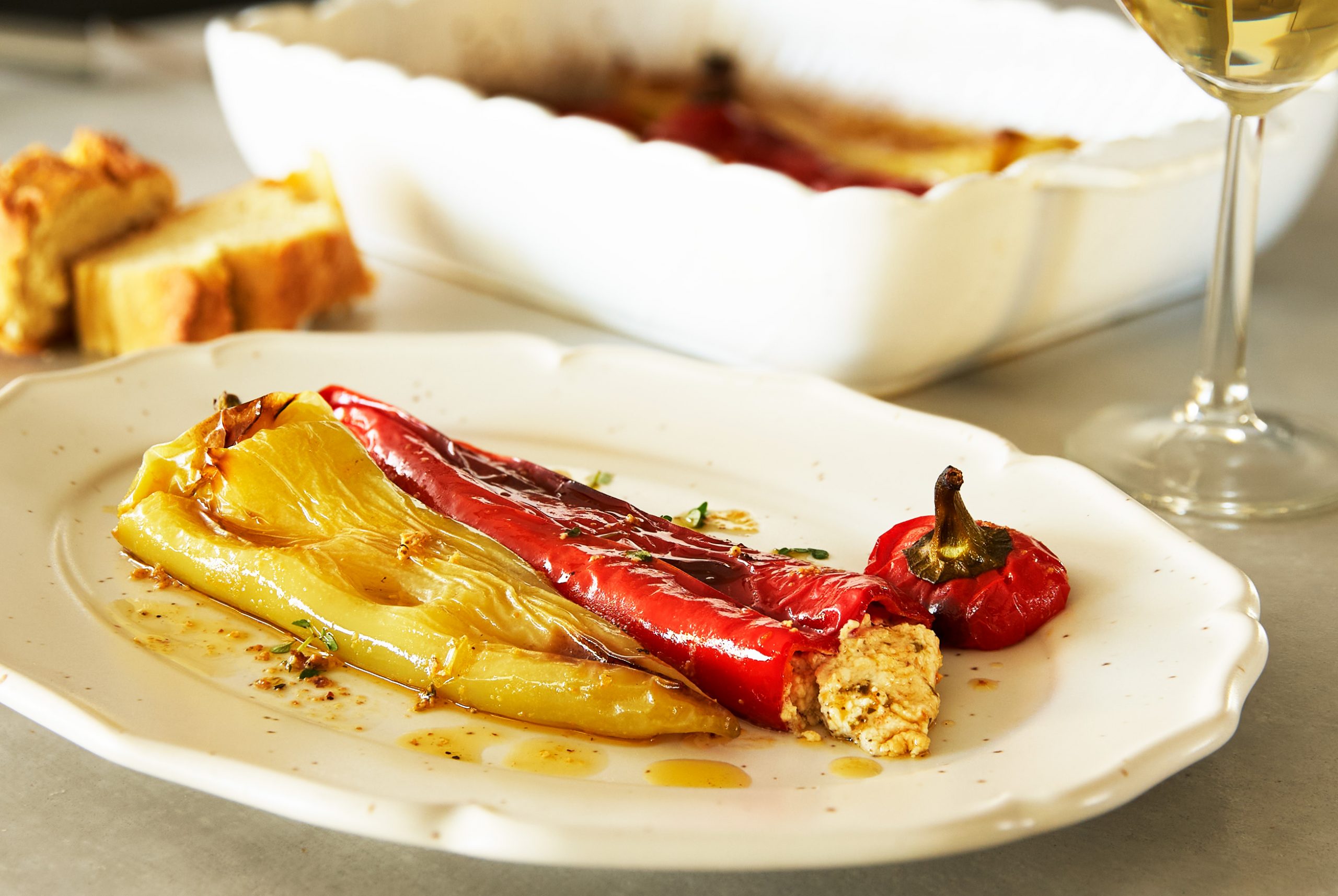 It just wouldn't be the Super Bowl without some more cheesy treats! And of course, I'm talking primarily about feta. You can try my Feta Stuffed Roasted Peppers, one of the absolute classic Greek meze recipes from the country's de facto food capital, Thessaloniki. This recipe is found in many specialty meze restaurants, and it's often spicy.
Or go a little more muted with this Feta-Graviera Melt with Red Wine, a kind of baked fondue made of all-Greek cheeses that forms an easy and impressive appetizer. And speaking of impressive: one of my wow-inducing favorite combos is feta, honey, and pears, and they all come together beautifully in this recipe for Pear Crostinis with Mashed Feta and Greek Honey.
Easy Sandwiches and Wraps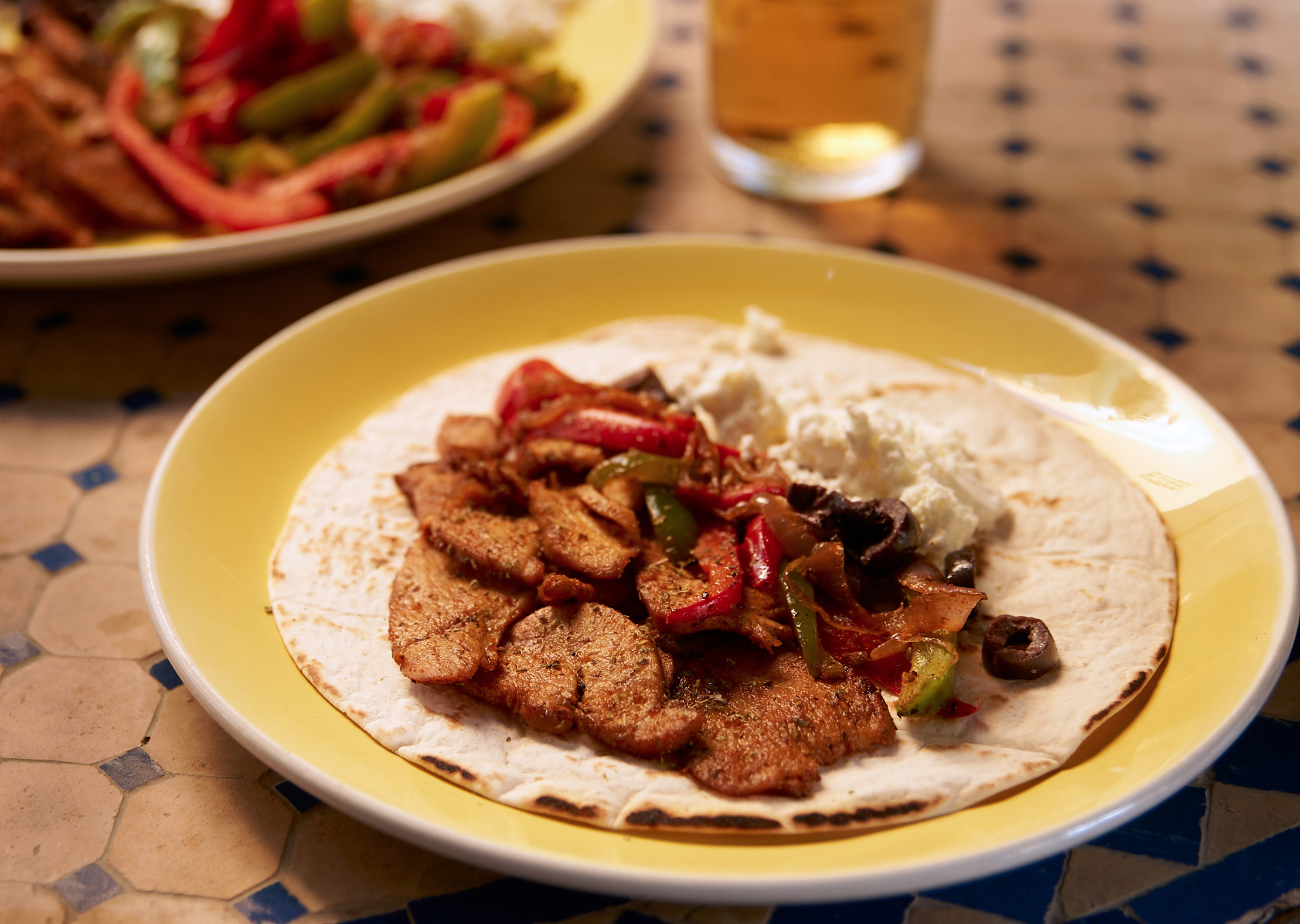 It just wouldn't be the Super Bowl without a few hearty sandwiches to fill up with! And I am particularly partial to the Grec-Mex combo on Super Bowl Sunday. These Grek-Mex Chicken Fajitas bring together the best of both worlds, with sizzling onions and peppers alongside Mediterranean chicken strips, Greek yogurt, and crumbled feta.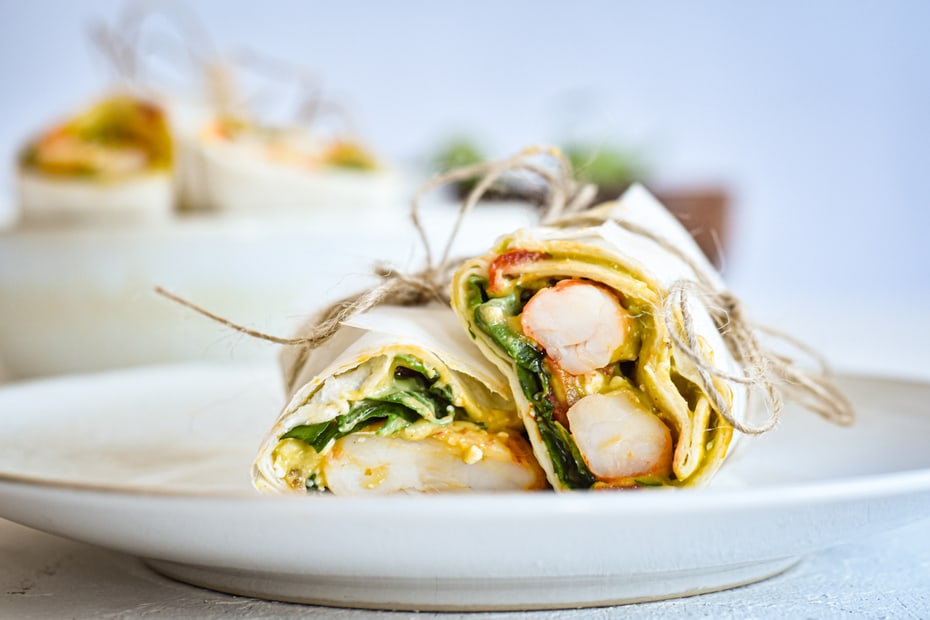 Another Grec-Mex idea: Grecamole Ouzo Seared Shrimp Wrap, where you can easily use the leftover guacamole as a side dip! And if you're looking to go a bit more classic, try a simple (but Greek-ified) Chicken or Turkey Salad Baguette, with caramelized onions, Greek yogurt, and herbs.
Bean Salads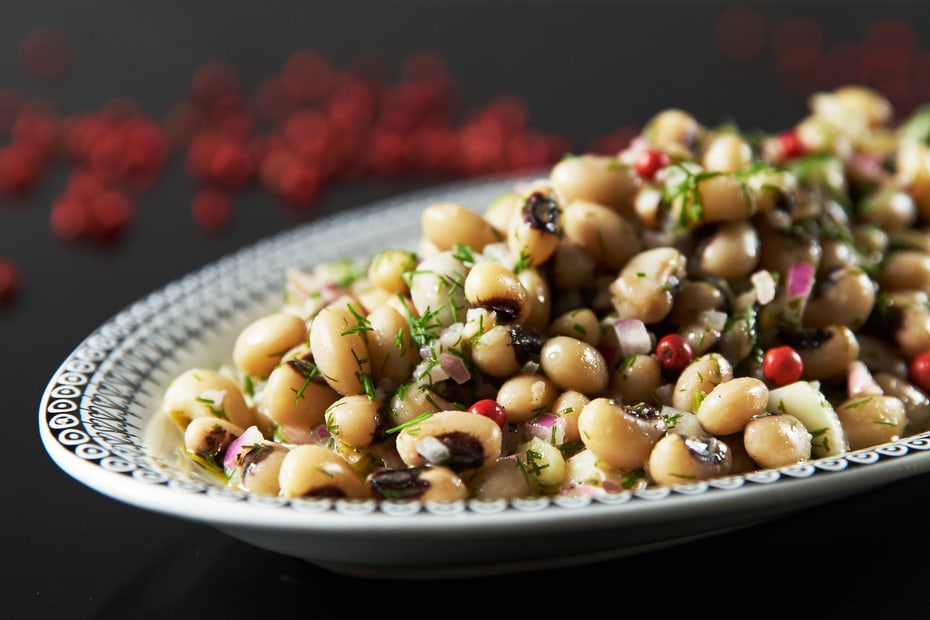 I love the idea of using healthy bean salads as dips that can be scooped up with a pita chip. This Mavromatika Salata, or Black Eyed Pea Salad with Mastiha Vinaigrette, is the perfect example. Fresh and healthy, it's a good choice to cut through a table full of cheesy dips and carby sandwiches. Here's another great bean salad with classic Greek ingredients and then some – Giant Bean Greek Salad with al Black-Eyed Pea Salad option, this time with pomegranate seeds and chopped leeks.