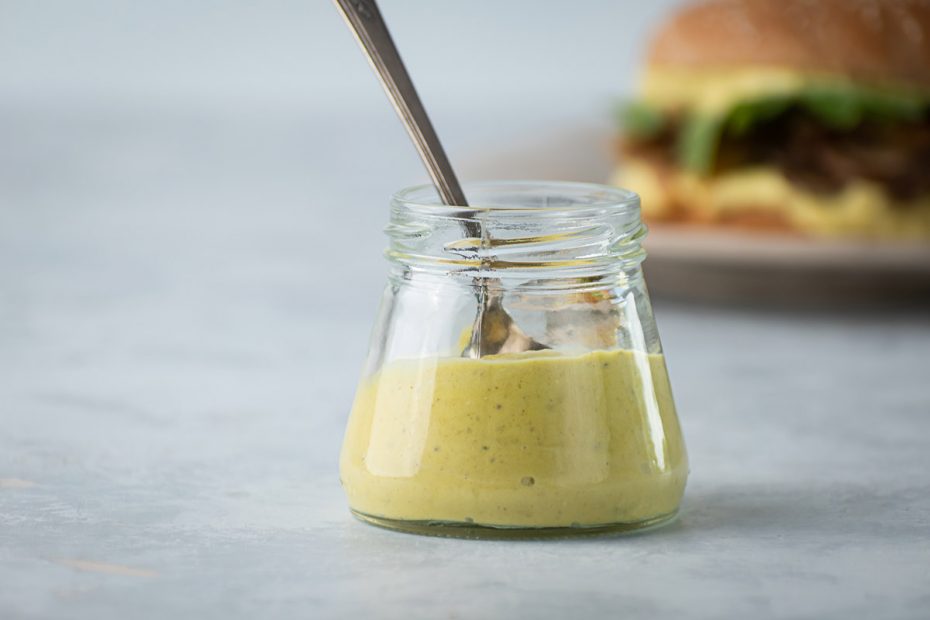 Greek Fava-Yogurt Dip
---
This Greek recipe for fava, the classic Greek yellow-split-pea spread, has a little Greek yogurt to it for extra flavor and creamy texture. The Greek-yogurt-fava combo makes a great sandwich spread and a great dip. I like to make it a bit exotic by adding some mastiha and a touch of the super food turmeric. Extra virgin Greek olive oil, another Mediterranean diet superfood, also provides velvety texture and great nutrition. Think of this as a kind of hummus, using yellow split peas as the base instead of chickpeas, and with a different palette of flavors.
Ingredients
½

cup

extra virgin Greek olive oil, plus more for pureeing

1

small red onion, chopped

1

cup

yellow split peas, preferably from Feneo or Santorini

1

bay leaf

4

thyme sprigs

2

teaspoons turmeric

½

tsp

powdered mastiha (optional)

Pinch of cumin

2/3

cup

Greek yogurt

Salt, pepper to taste

Fresh juice of half a lemon, or more, to taste
Instructions
Prepare the fava: In a medium saucepan, Heat the olive oil and add the onion. Cook over medium-low heat until wilted and lightly golden. Stir in the garlic and cook for a minute to soften.

Add the yellow split peas and stir to coat in the oil. Stir in the turmeric. Add the bay leaf and thyme and enough water to cover the split peas by 1 inch / 2 ½ cm. Simmer, partially covered, for about 45 minutes, or longer, adding more water as needed in half or 1 cup increments, until the split peas are soft and the contents of the pot resemble chunky mashed potatoes in consistency. Remove from the heat and carefully remove and discard the thyme sprigs and bay leaves.

Transfer the yellow split pea mash to the bowl of a food processor. Add the mastiha and cumin and pulse for a few seconds to combine. Add the yogurt and pulse to combine. Slowly add about ½ - 2/3 cup more olive oil and the lemon juice in alternating increments, pulsing all the while, until the fava-yogurt mixture is very creamy and smooth. Season to taste with salt and pepper. Set aside to cool.
Want to learn more easy, healthy Mediterranean diet recipes? Sign up for my online course "Mastering the Mediterranean!"