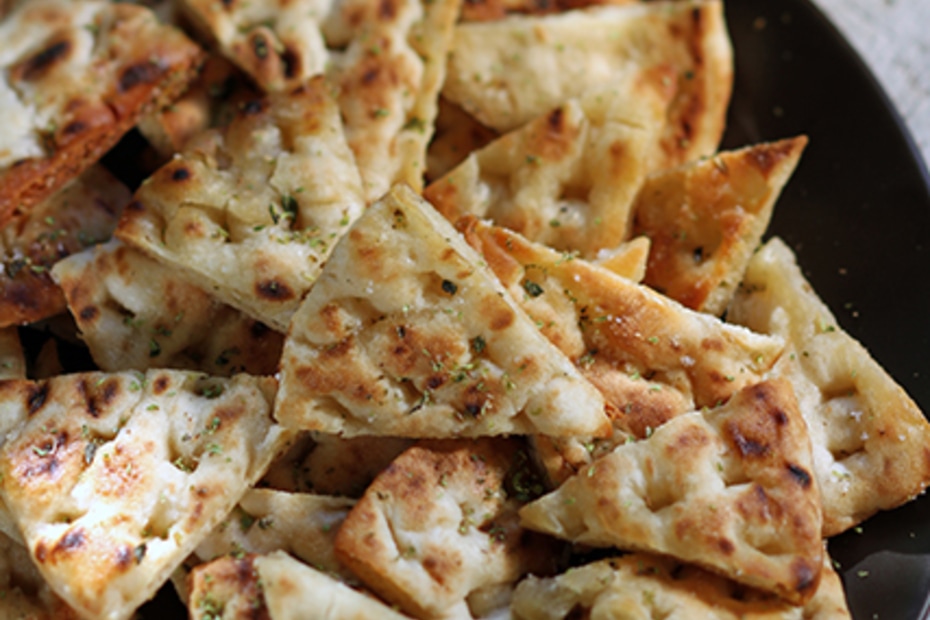 Mediterranean (heart healthy) Home-Made Pita Chips
---
This Greek recipe is the perfect Mediterranean diet snack, perfectly suited for Greek dips and other treats. Munch away!
Instructions
Preheat the oven to 400F /200C.

In a large mixing bowl using your hands, toss together the pita wedges, olive oil, salt and oregano.

Lightly oil two large sheet pans, or line them with parchment paper. Strew the garlic slices evenly on the surface of each sheet pan. Divide up the pita chips and place them in the pans. Bake for 7 minutes or so, turning once, until golden and crisp. Remove and serve either hot or at room temperature.