These little bulbs are delicious, yes, but they're also highly nutritious. They're packed with antioxidants and anti-inflammatory properties, which could reduce the risk of cancer, bring down blood sugar levels, and fortify bone health. Onions also contain nutrients like vitamin C, folate, vitamin B6, and potassium. One of the major phytochemical compounds in onions, leeks and their relatives is allicin, which helps fight cholesterol production and has known antibacterial, anti-viral, and antifungal properties. They even have other antioxidant compounds that provide anti-inflammatory relief from the common cold and flu!
In Greece, we use a few different types of onions. Fresh kremmydakia, or spring onions, are great in springy green salads; we also often use kokkaria, or stewing onions, which are fairly similar to shallots. Kokkaria tend to go into dishes that are cooked low and slow, like the famous stifado, a year-round delicious stew that can be made up of vegetables, meats, or even chestnuts.
Red onions appear everywhere, and for good reason – red onions grown in Greece benefit from the naturally warm climate, naturally sweet and the perfect way to top anything from meze dips to Greek salads. Greece also has a handful of specialty onions, like the nerokremmydia ("water onion") of Zakynthos, which is said to have originated in Italy. It's huge, roughly equal in content to 4 regular onions, and its high water content leaves it with a sweet, light taste, not at all pungent like a typical onion.
Truly, onions can appear in almost any recipe. You'll find that almost every Greek stew starts with onions slowly cooking in extra virgin Greek olive oil, followed by tomatoes. This technique is known as yiahni (yes, a Turkish word), which you might recognize from my popular Green Beans in Tomato Sauce recipe. And lots of famous Greek stuffed vegetable recipes also need a lot of onions – same with dolmades!
Below, find my 12 Greek onion recipes perfect for any meal or snack.
Onion Pies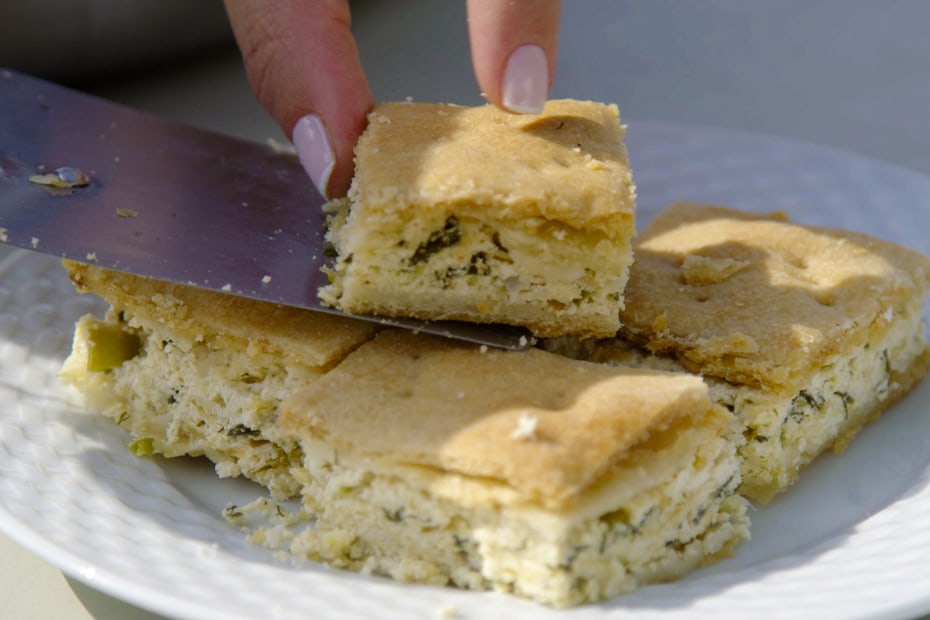 If you're familiar with Greek pies, you might know that just about anything can make a great filling, and onions are no exception. There are lots of variations on the onion pie, starting with the Mykonos Kremmydopita – Onion-Cheese Pie. It's one of the most traditional and oldest recipes from the island of Mykonos, and one of the Aegean's most delicious savory pies – and it's wonderfully simple to make.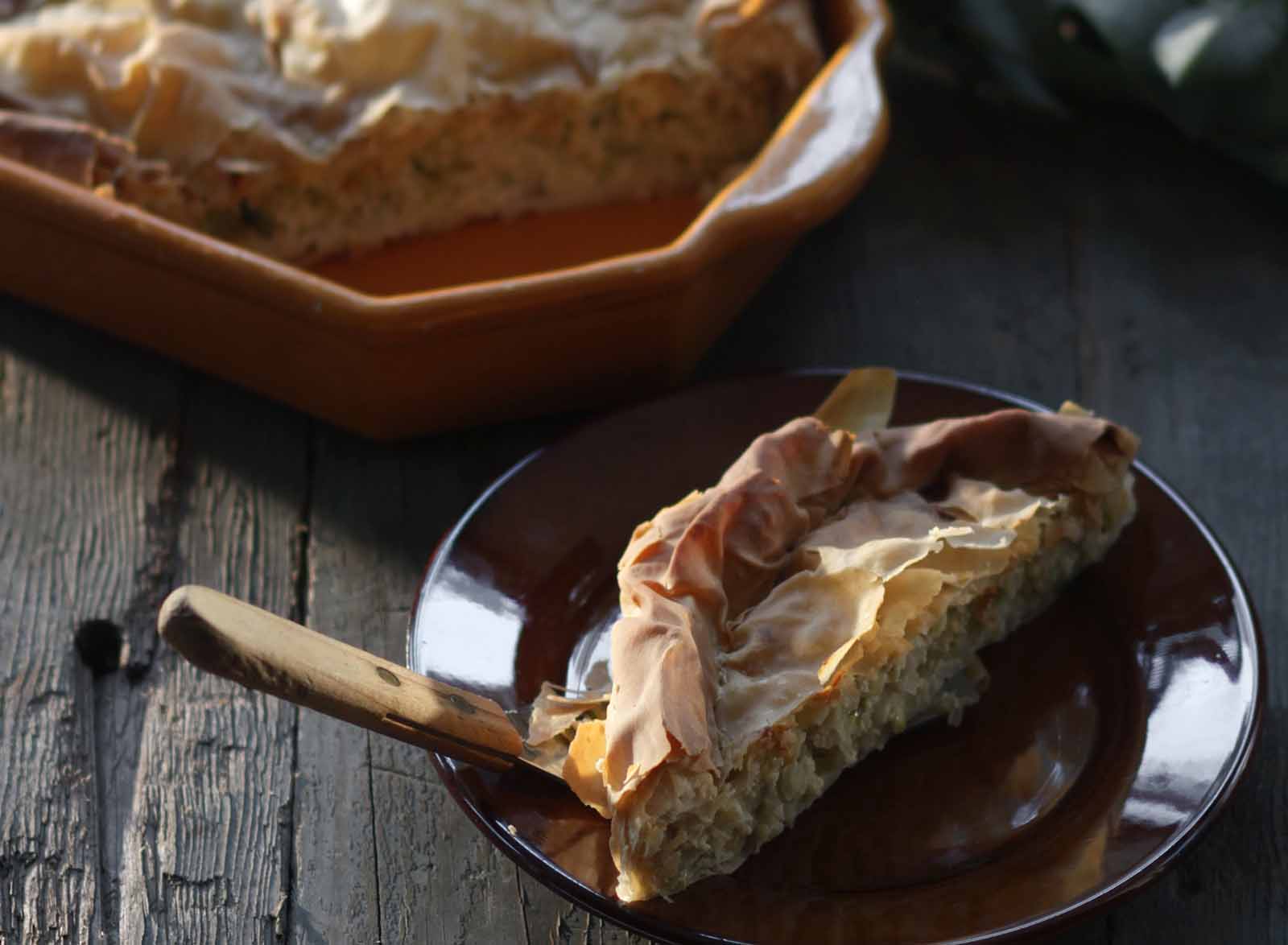 Another member of the onion family, the leek, also makes a great pie addition, like in this Leek Phyllo Pie with Greek Yogurt and Herbs. Leeks sit alongside bunches of fresh herbs and greens, making for a refreshing and tasty greens-packed pie.
Stuffed Onions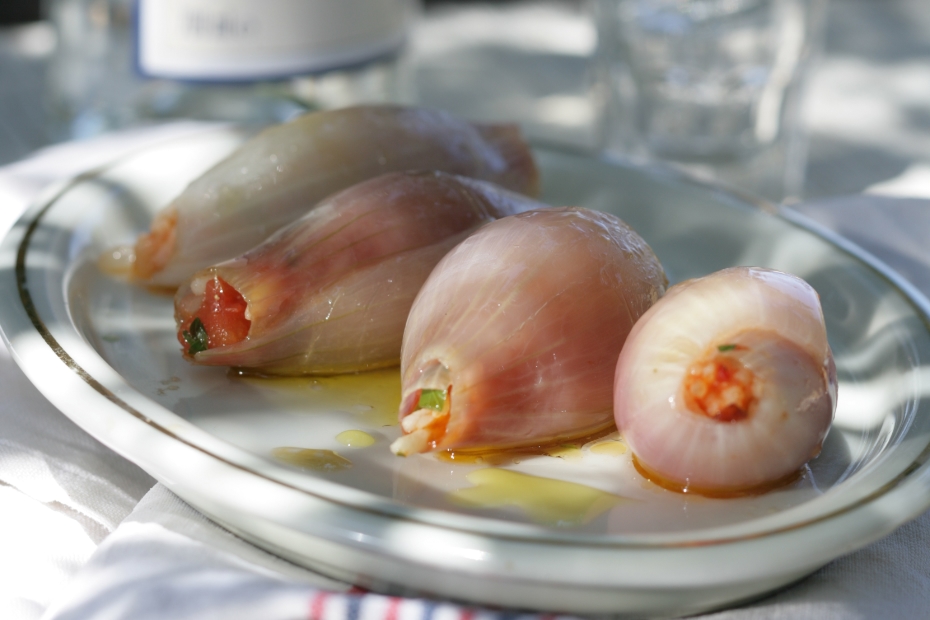 You've heard of stuffed tomatoes and stuffed peppers, but did you know there are also lots of stuffed onion recipes? My Stuffed Onions ("Salantourmasi") from Kastelorizo is one of my favorites. It speaks tomes for how simple cooks manage to take the simplest ingredients and turn them into something ingenious, extraordinary and delicious.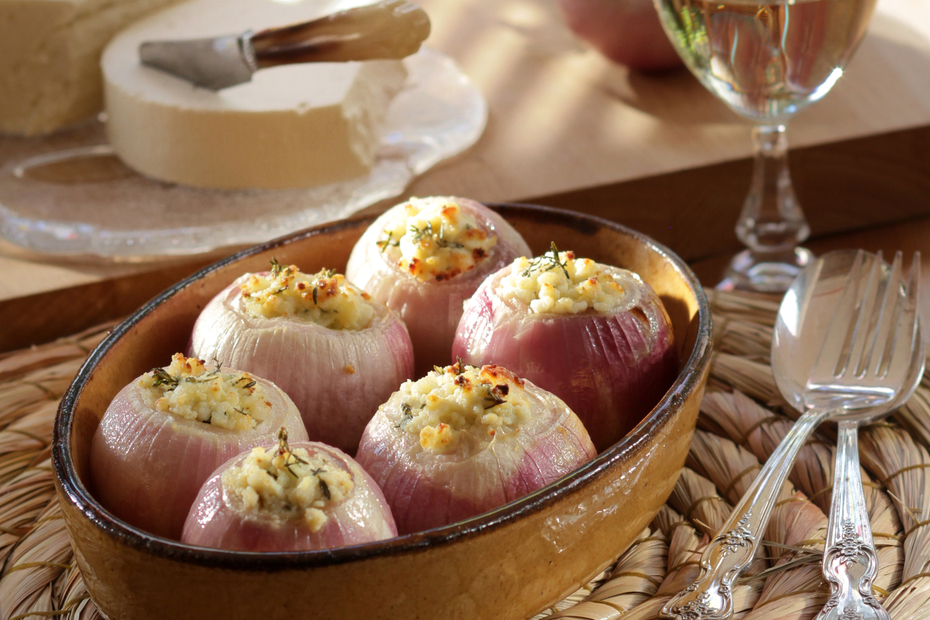 Onions stuffed with a mixture of rice and tomatoes are found in several variations around Greece – from the southernmost Dodecanese island of Kastelorizo, where this recipe is from, to Lesvos and Galaxidi, where my Onions Stuffed with Ground Meat – Kelemia comes from. This one makes a beautiful dinner party treat, starter, or even main course.
Onions as Garnish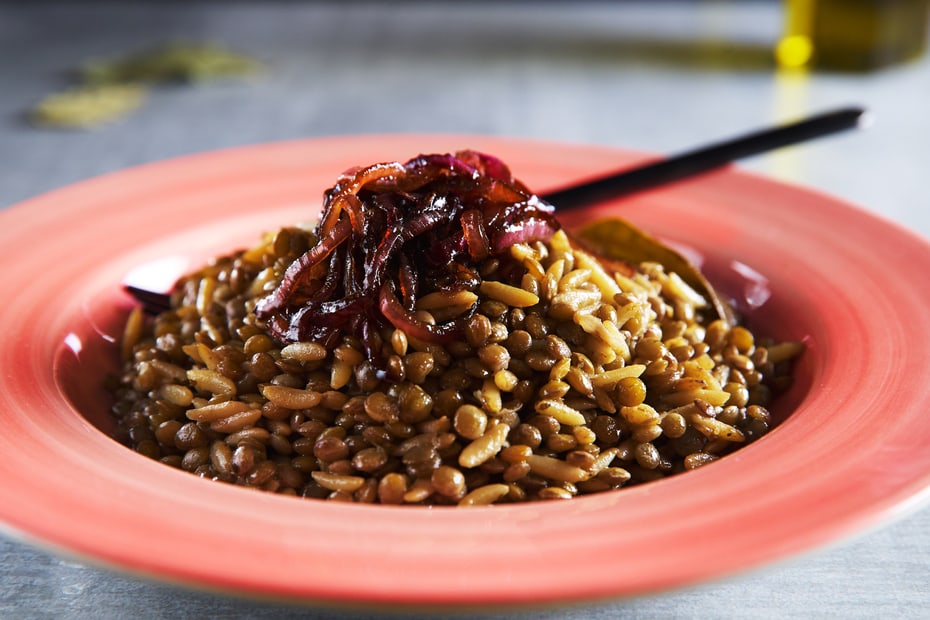 Slowly cooked, caramelized onions make a wonderful garnish for all kinds of recipes, from basic spreads and meze dishes to more hearty lentil dishes, like Lentils Cooked with Orzo & Caramelized Onions. They're known as sivrasi, and they transform a super simple dish into something irresistible.
Caramelized Onions
Sometimes, a wonderfully caramelized onion can be the main event. I love to enjoy these Caramelized Onion Halves as a side dish with most dishes – especially when I'm having a bean or a vegetable stew. Next time you have giant beans in tomato sauce or any Greek ladero, these onions are a wonderful pair.
Onions as Stuffing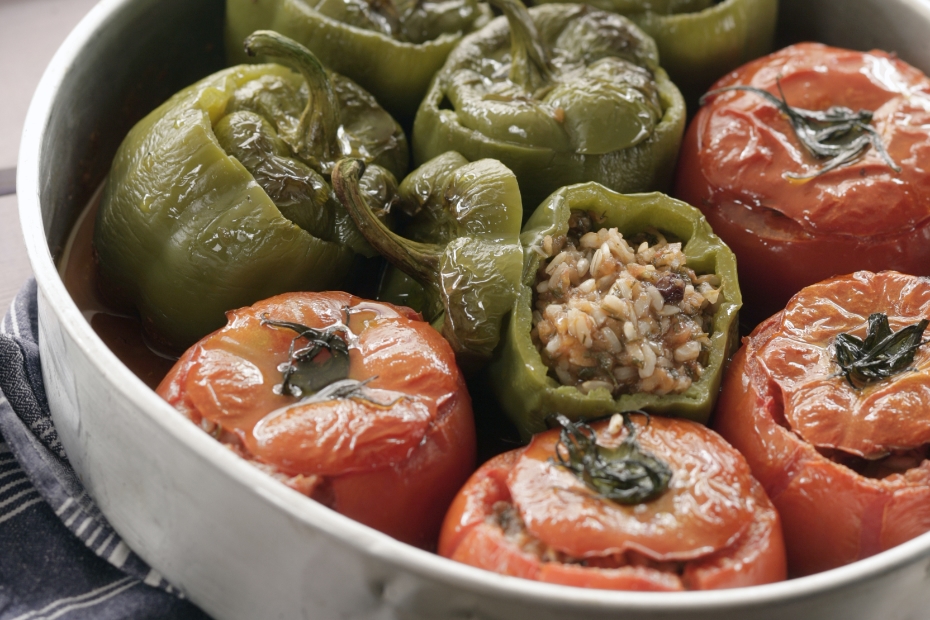 Even when they're not the star, onions can be a secret heavy hitter in many popular Greek recipes – especially when they become part of the stuffing. They're key to both Stuffed Tomatoes & Peppers and Dolmades, some of the most famous Greek recipes around, but there are other lovely stuffings that lean on onions. Eggplant Stuffed With Bulgur, Onions, Garlic, Tomatoes, Basil are a fantastic easy recipe, and the onions are essential.
Whole Onions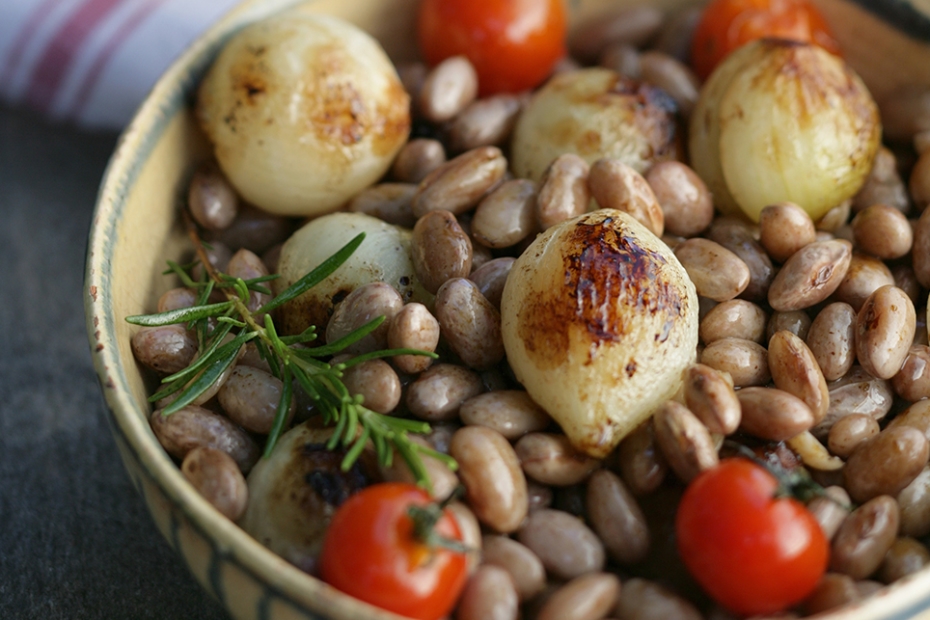 Even whole onions get their moment in the sun when it comes to the Greek kitchen. In this Cranberry Bean Stew with Cumin, Grape Molasses and Whole Onions, which comes from the island of Lefkada, the recipe calls for stifado onions, or sweet, small, whole caramelized onions.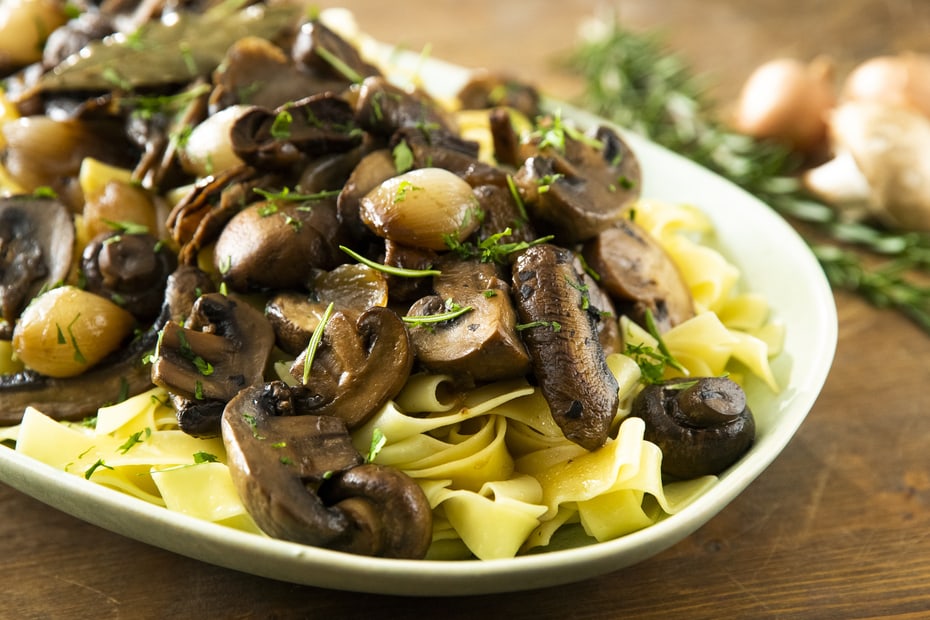 Manitaria Stifado – Mushroom & Onion Stew combines these great little onions with mushrooms and plenty of extra virgin Greek olive oil – an example of the many different ways islanders and others appreciate mushrooms in the kitchen.