If you're looking for pumpkin recipes for fall, the Greek kitchen is a good place to look! Pumpkin might not be an ingredient that pops into your mind when you think of fall in the Mediterranean, but even in Greece, when the weather starts to turn colder, you'll find pumpkins in all kinds of recipes. They tend to skew savory, but there are plenty of Greek pumpkin dessert recipes, too!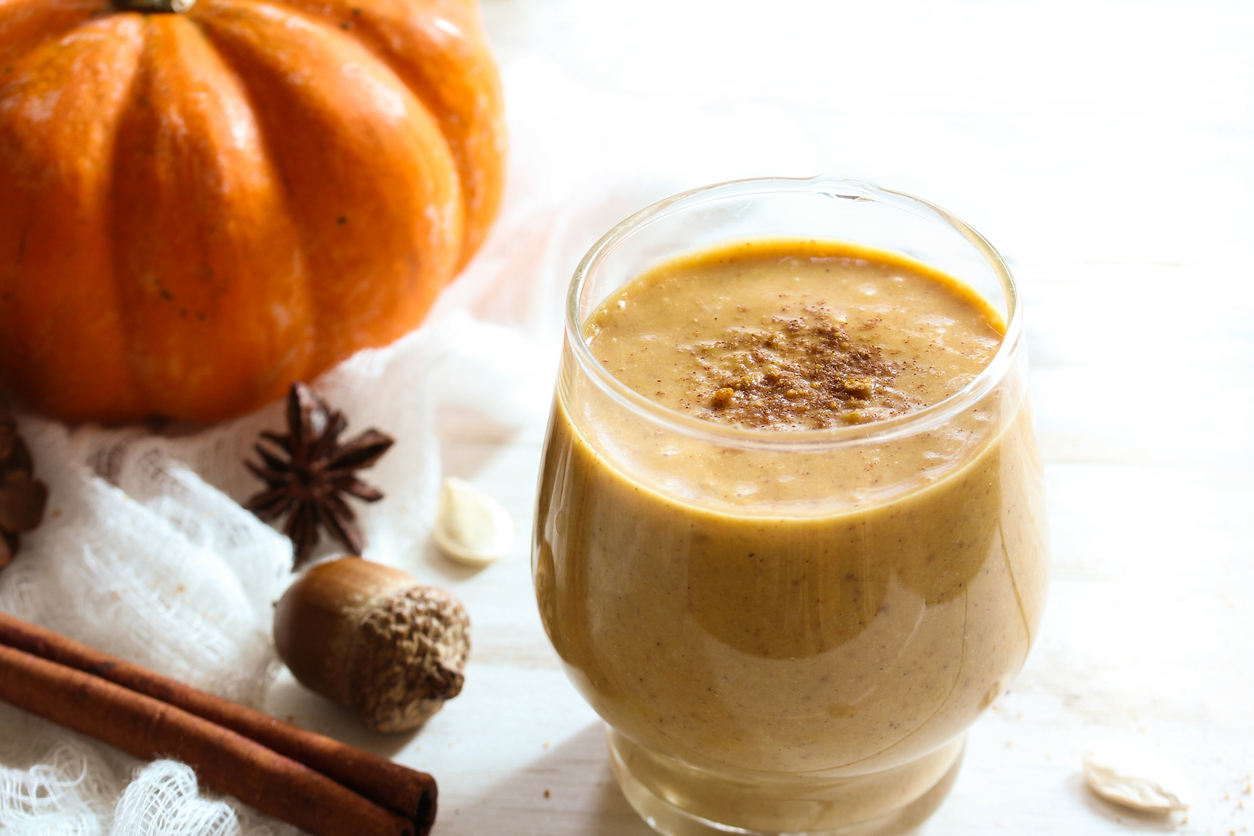 In October, farmers market stalls are stacked with many different varieties of pumpkin – some that are meant to be more decorative, and many that are totally delicious for pies, soups, and more. Typically, they're sold whole or in chunks, and if you head to a supermarket to stock up, you'll even find them peeled and ready to cook.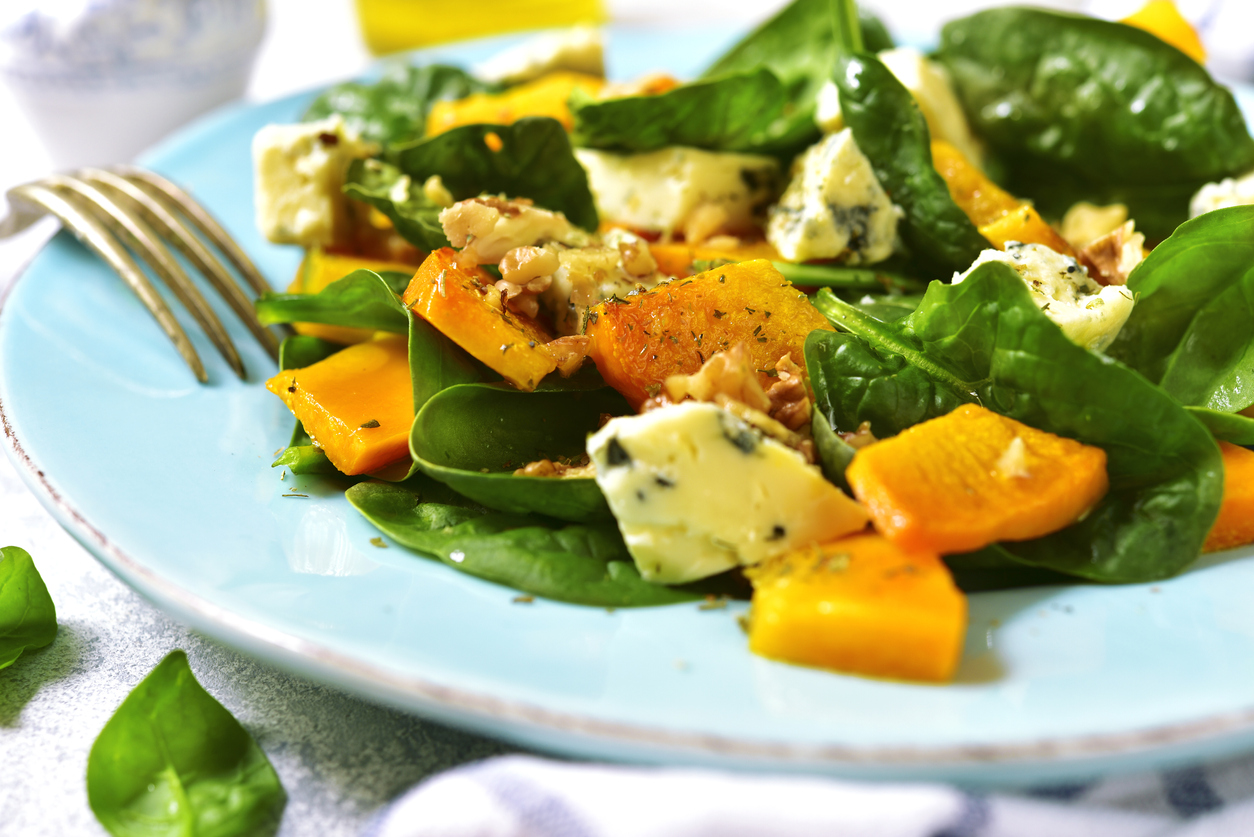 Pumpkins are a versatile Mediterranean diet ingredient. Pumpkin is nutrient-dense. It contains lots of vitamins and minerals but very few calories. It is rich in beta carotene, which helps the body to fight infections. Beta carotene also helps to keep our eyes and skin healthy. It's attributed to improving metabolic health, too.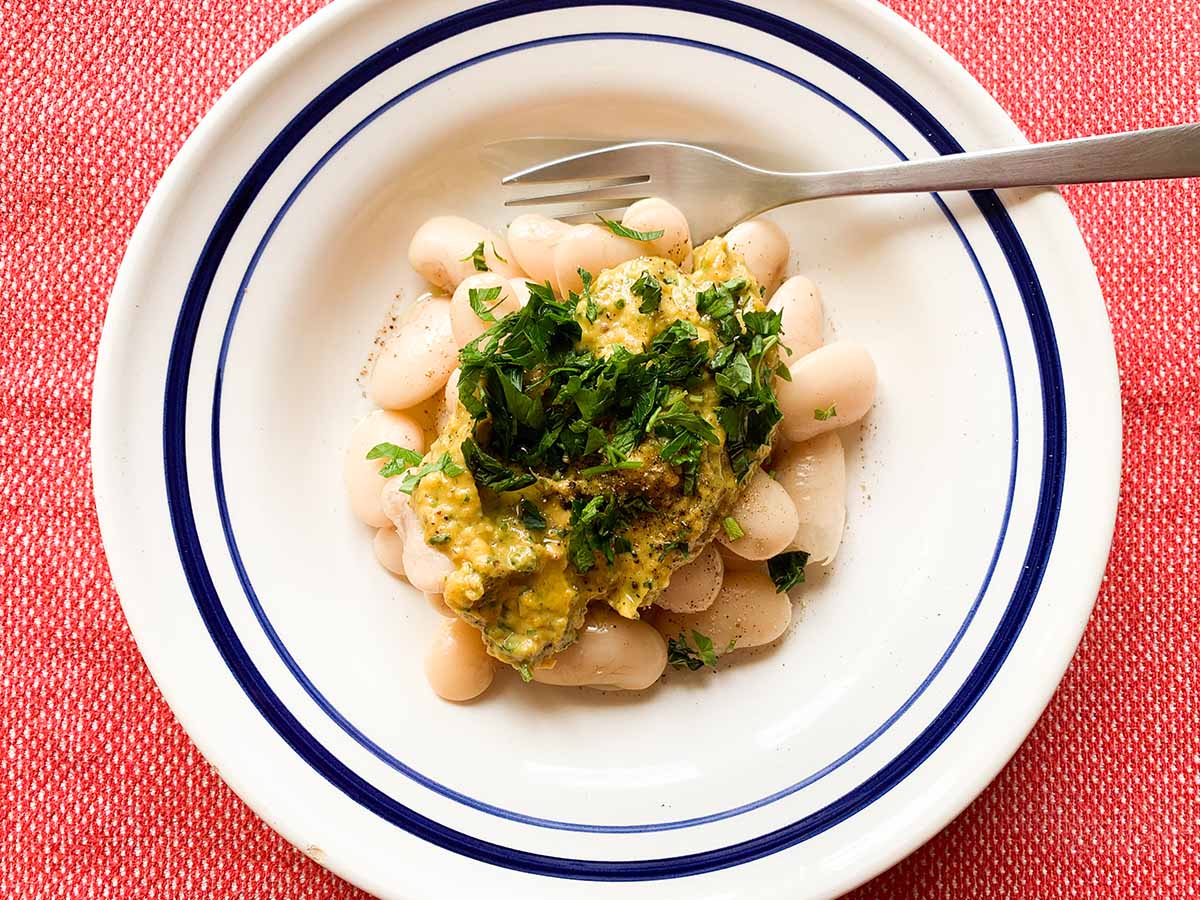 In the Greek kitchen, pumpkins go into every kind of dish, from breakfasts to desserts! So let's start with one of my favorite pumpkin breakfast recipes from my premium recipe club, The Ikaria Diet: a pumpkin pie smoothie, an ode to fall that is both filling and satisfying! Bananas, Greek yogurt, almond or pistachio butter, and, of course, pumpkins, make it the perfect seasonal drink.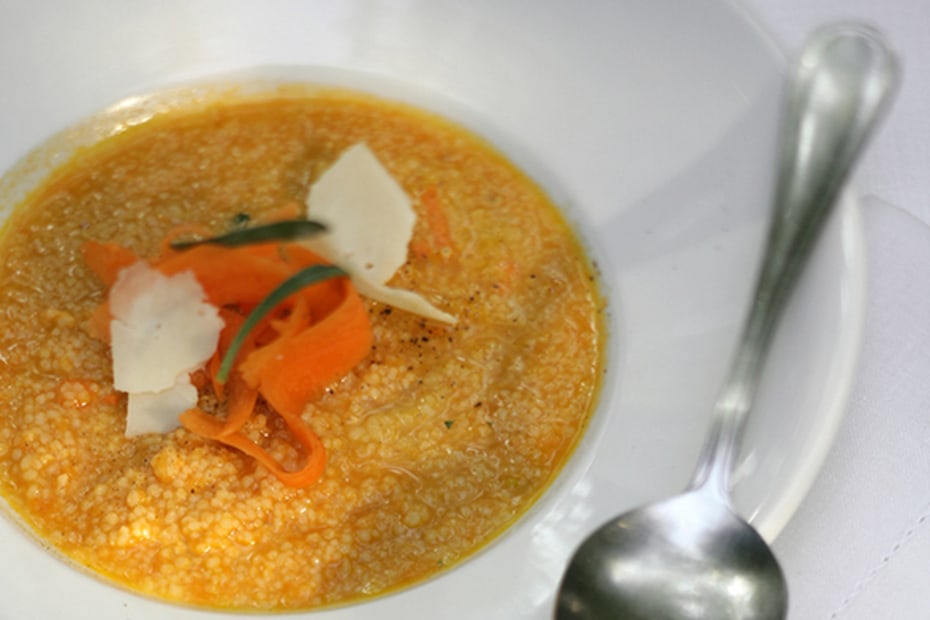 Salads in Greece can contain so much more than just tomatoes, peppers, and cucumbers – every time a season changes, so do the salads! This Roasted Pumpkin Salad with Spinach, Blue Cheese, and Nuts is a great example. It is taken from my Ikaria Diet Premium Recipe Club. Pumpkin, roasted with garlic, ginger, salt, pepper, orange juice, balsamic, and olive oil, pairs perfectly with a deliciously pungent, almost spicy cheese in this seasonal Greek salad recipe.
Greek salad recipes that call for pumpkin can be really unusual and filling, too. You can use pumpkin as the base for pesto, for example, as in this Warm Gigantes Salad with Pumpkin-Pistachio Pesto.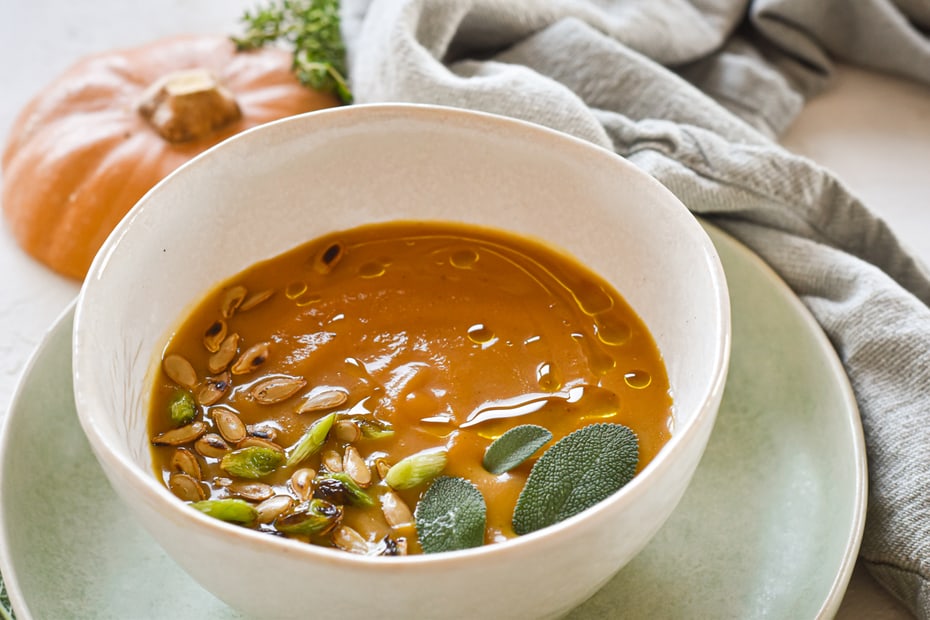 And what could be more fall-ready than a hearty pumpkin soup? There are so many Greek recipes for soul-warming soups, starting with Pumpkin-Carrot Soup with Trahana and Graviera, which combines hearty winter vegetables with trahana in a beautiful, sating, healthy Mediterranean Diet way! In another favorite soup recipe, I combine pumpkin with Greek sage, one of the most delicious and therapeutic Greek herbal teas, to bring you a contemporary take on a Mediterranean Diet recipe.
And speaking of contemporary takes: my Fasolada with Pumpkin & Corn is a variation on the bean soup theme, with a few unusual additions in the corn and pumpkin. It's a soup that will become part of your own personal Mediterranean diet mindset!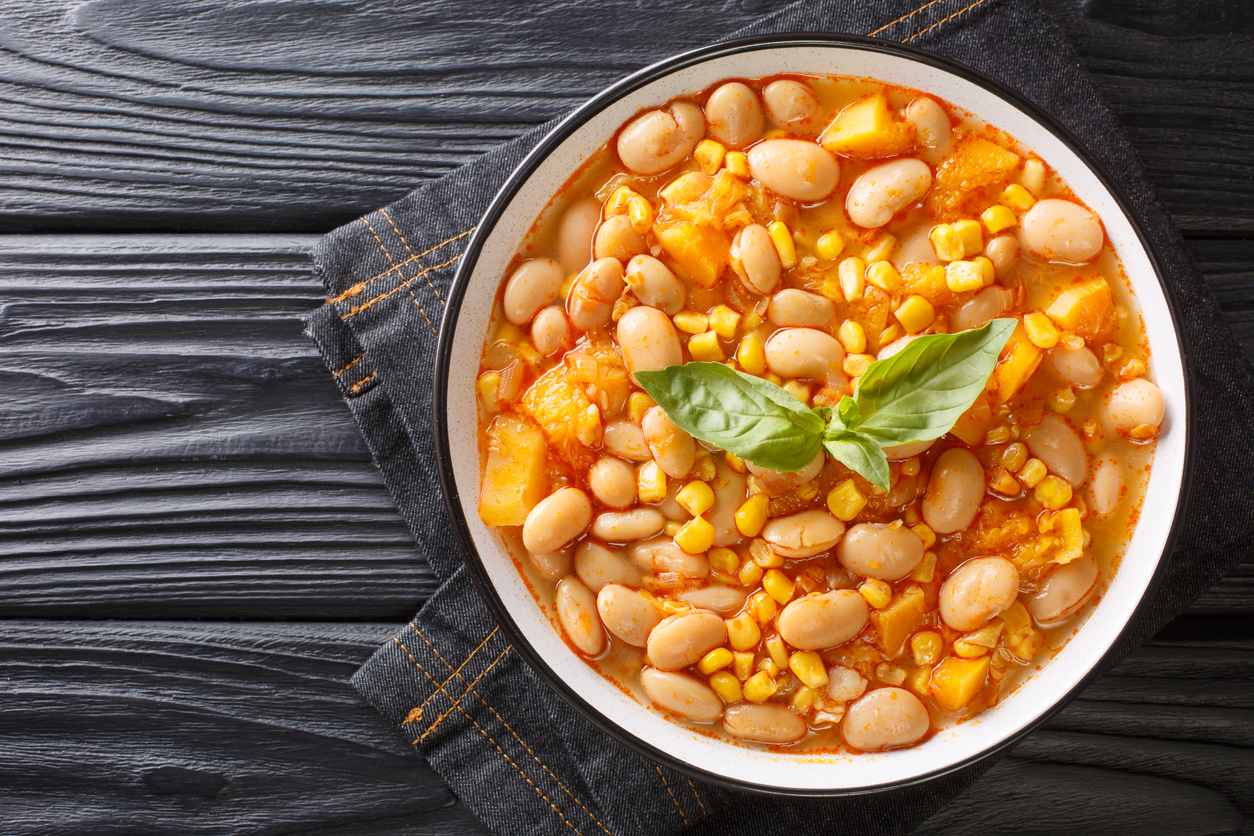 There are also plenty of ways to use pumpkin in main dishes. For a dish that wows (and is totally meat-free), try my Pumpkin-Feta Pastitsio. It stars a savory tomato sauce filled with hearty chunks of sweet pumpkin and a generous amount of cheese. An easier (but no less impressive) dish? Try this Savory Pumpkin-Onion Skillet Pie, from Season 3 of My Greek Table.
It requires only 2 basic ingredients, a good frying pan, and some manual deftness. The result is a paean to the simplicity of the Mediterranean Diet! Pumpkins are also braised and stewed in the Greek kitchen. One great main course hails from the traditions of the Blue Zone Greek island of Ikaria, my home. It's a winter version of the island's best known dish, soufico.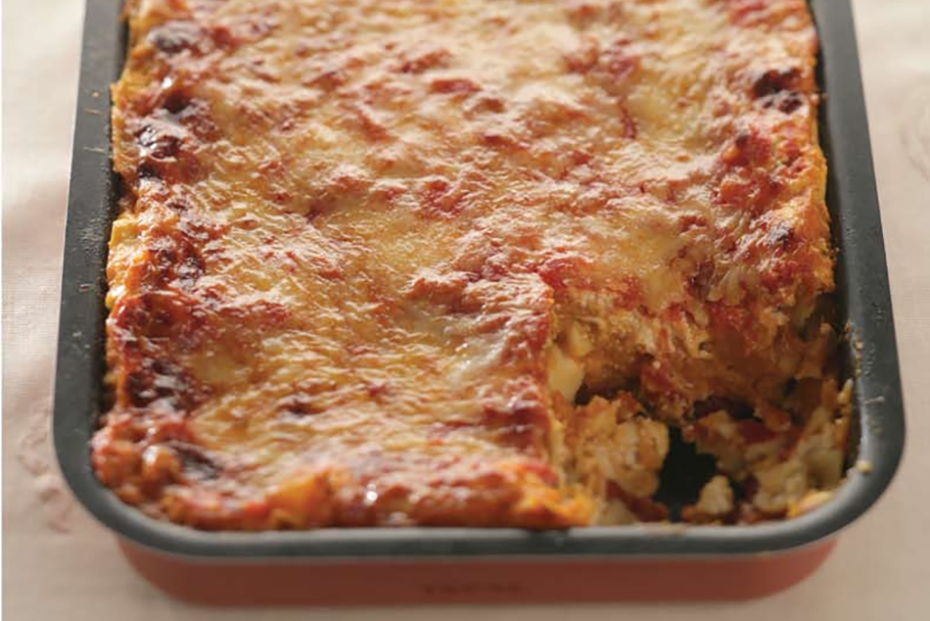 And finally, dessert! My Tahini Pumpkin Greek Yogurt Cheesecake adds healthy Greek ingredients such as tahini and Greek yogurt to make a creamy and delicious cheesecake. And this Fresh Pumpkin Pie with Phyllo presents a much healthier alternative to the canned pumpkin pies – but no less tasty! And to wrap it up, try Rafiolia, or Chios Sweet Pumpkin Phyllo Pastries. It's a very traditional dessert from the Aegean island of Chios.
Similar Greek dessert recipes from across the Aegean islands go by different names, such as rafiolia and keramidopites, or tile cakes, because they once were baked on hot ceramic roofing tiles, like a makeshift griddle!