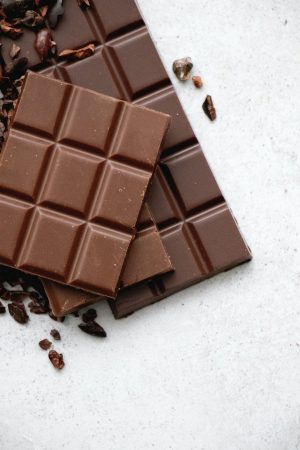 Did you know that the word "aphrodisiac" is actually Greek? It comes from aphrodisios, which means something that pertains to Aphrodite, the ancient Greek goddess of love. So while chocolate is a universal expression of love in the kitchen — and a renowned aphrodisiac, I think it finds its home as a Valentine's Day-perfect dessert in Greek recipes (but I may be biased!). Chocolate isn't Greek, for sure, but it's definitely a welcome addition to all sorts of Greek desserts. No matter who you're trying to impress, you're sure to find a chocolatey Valentine's Day recipe that will wow them.
Athens is home to a few classic, old-school chocolatiers, such as Aristokratikon, and newer ones, like the Dark Side of Chocolate. They're both places that experiment with chocolate and Greek flavors, including mastiha, traditional nuts, and more. But it's just as easy to play around with it at home! It could be something as simple as adding a drizzle of chocolate syrup or a dusting of cocoa to a homemade classic baklava, but there are plenty of other choices, too. Below, I've included 5 recipes that bring chocolate into the Mediterranean diet, using Greek ingredients that might surprise you.
Chocolate is actually the perfect match for one of Greece's most ancient and distinctive ingredients, the superfood mastiha. Mastiha's piny resinous character balances beautifully with either milk or dark chocolate, and its anti-inflammatory and healing properties will make you feel good about indulging! Grind some up and add a pinch or two to your favorite chocolate cake or, if you're really eager to sample them together, try a quick cup of hot chocolate seasoned with mastiha. I mix in a little Greek honey and cinnamon, too.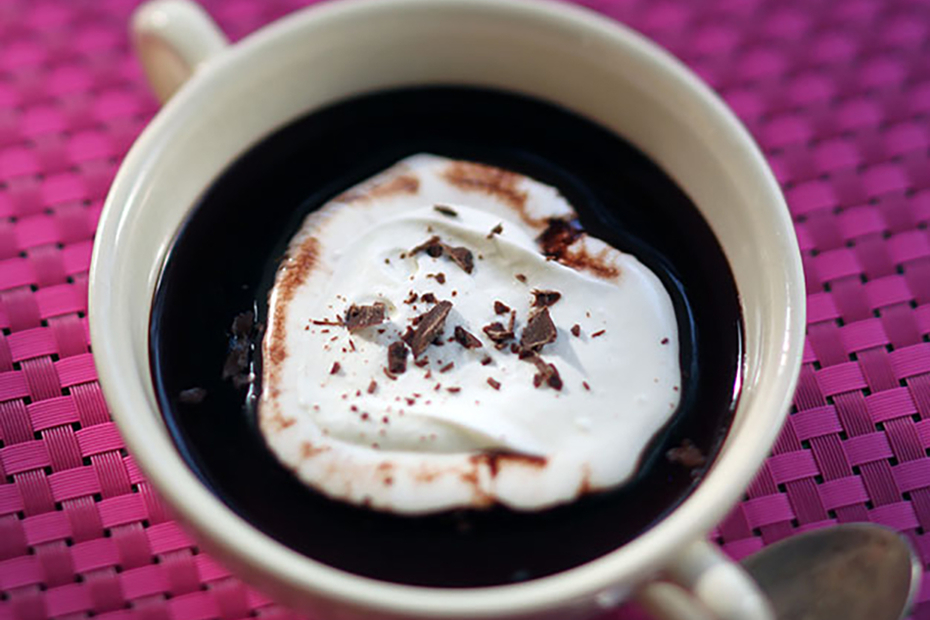 Another classic Greek ingredient that goes perfectly with chocolate? Olive oil. In fact, combining them makes for a particularly heart-healthy marriage! A recent study has shown that when enriched with EVOO, dark chocolate can improve your cardiovascular health. My Greek Olive Oil Chocolate Cake just might be the perfect combination of these ingredients, making for a rich and velvety dessert that your Valentine will certainly appreciate.
When it comes to chocolate and Greek wines, the options abound: dark chocolate pairs gorgeously with a tannic red Xinomavro, for example, but it's also great with many of Greece's sweeter wines, like the dark, amber vinsanto from Santorini. I love that particular combination so much I have created a flourless chocolate Vinsanto cake, which takes its name from the active volcano on Santorini, the Caldera. Forgive the pun – but it will make your dessert literally explode with flavor!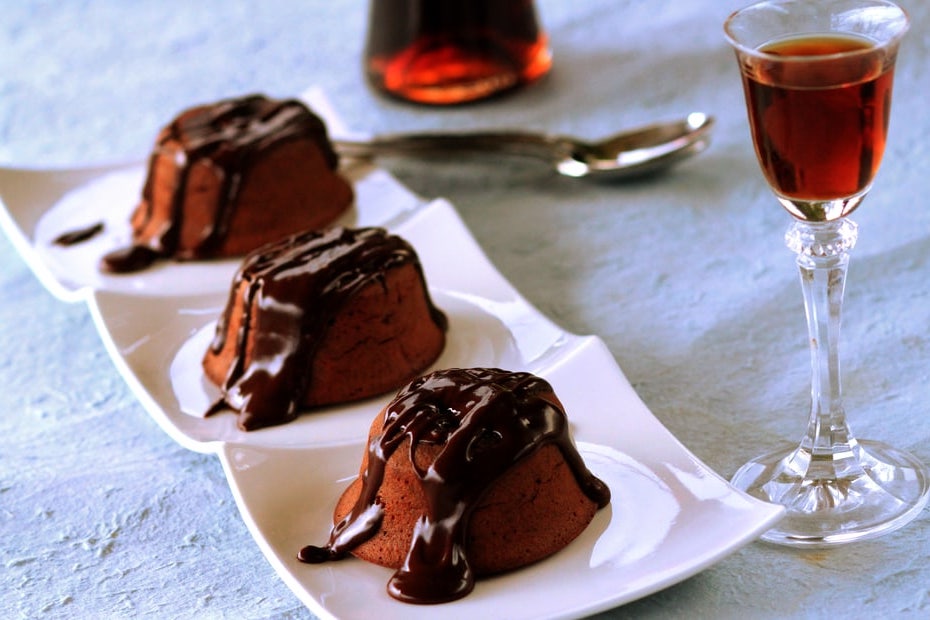 Chocolate is the go-to make-everyone-love-me ingredient in a really easy, no-bake cake called Mosaico, or Mosaic, named for the multicolored squares of biscuit and chocolate. Mosaico is a popular childhood dessert in Greece, a refrigerator cake that brings back many sweet memories. It was a favorite from Season 2 of My Greek Table!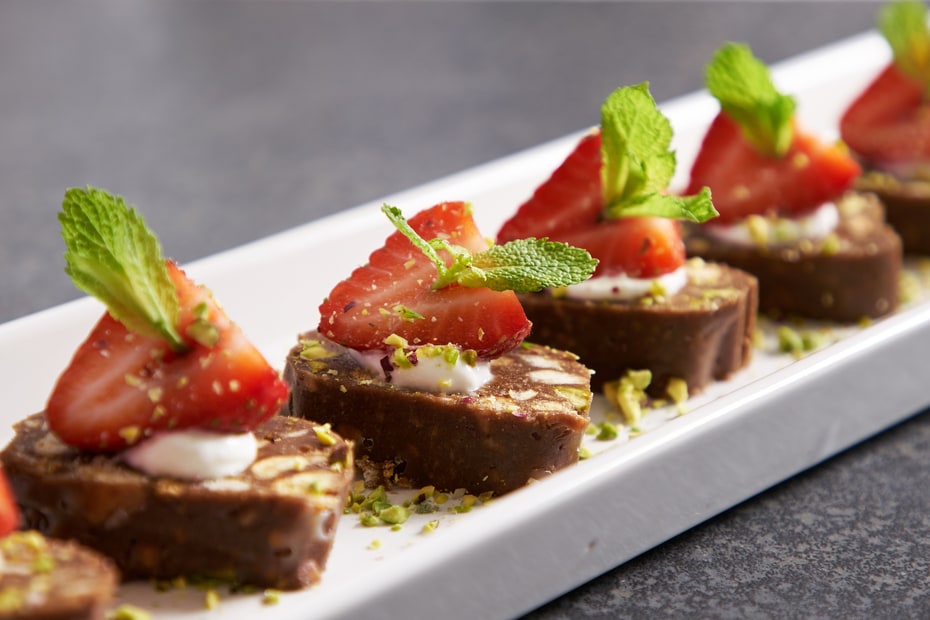 Chocolate and pistachios? They are, perhaps, the truest soul mates. This cheesecake involves a sweet pistachio butter, inspired by a product made by one of Greece's premiere pistachio farmers in Aegina. It had an intensely nutty flavor that is definitely unparalleled, and it finds a lovely sweet balance with chocolate. If you can't find pistachio butter, you can always replace it with peanut butter, for an equally salty-sweet cake.