There are lots of Mediterranean diet ingredients that make great additions to Greek soup recipes. Beans and legumes; grains like rice, bulgur, orzo, and trahana; seasonal vegetables; fish; and even meats like goat, beef, and chicken can find their way into a good Greek soup. Olive oil is key to any soup recipe (no matter what the other ingredients might be), and some are thickened and flavored with avgolemono, an egg-lemon sauce that you can find in a range of dishes.
Below, find my top 6 Greek soup recipes for the winter months!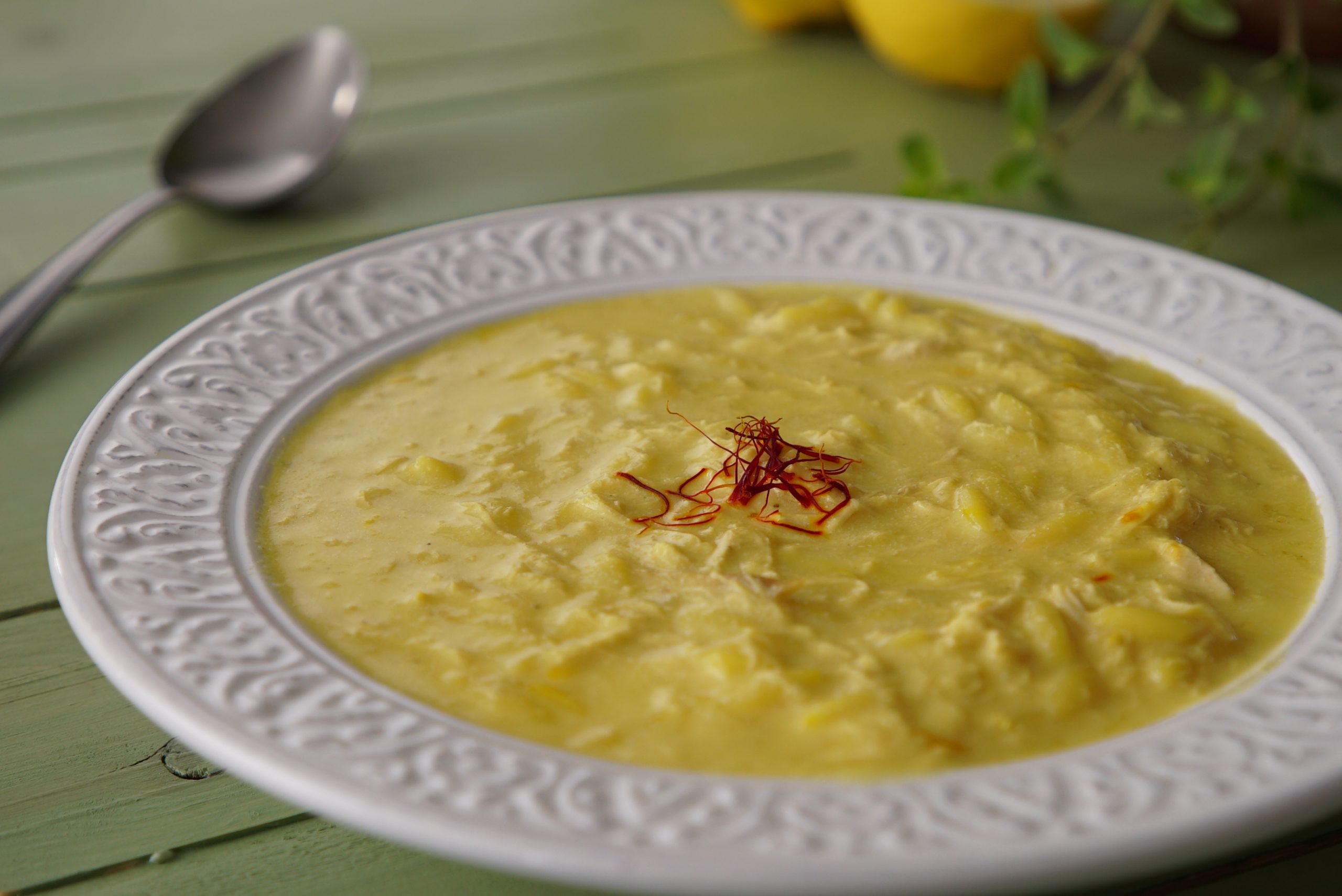 In my eyes, you can never go wrong with a Greek classic. That's why this avgolemono chicken soup is at the top of my list. It's also one of the best-known Greek soups ever – you can find it on restaurant menus just about everywhere. My recipe is a twist on the classic, with a touch of Greek saffron, called Krokos Kozani. Silky, creamy, lemony, and totally comforting, it's a go-to for the coldest days!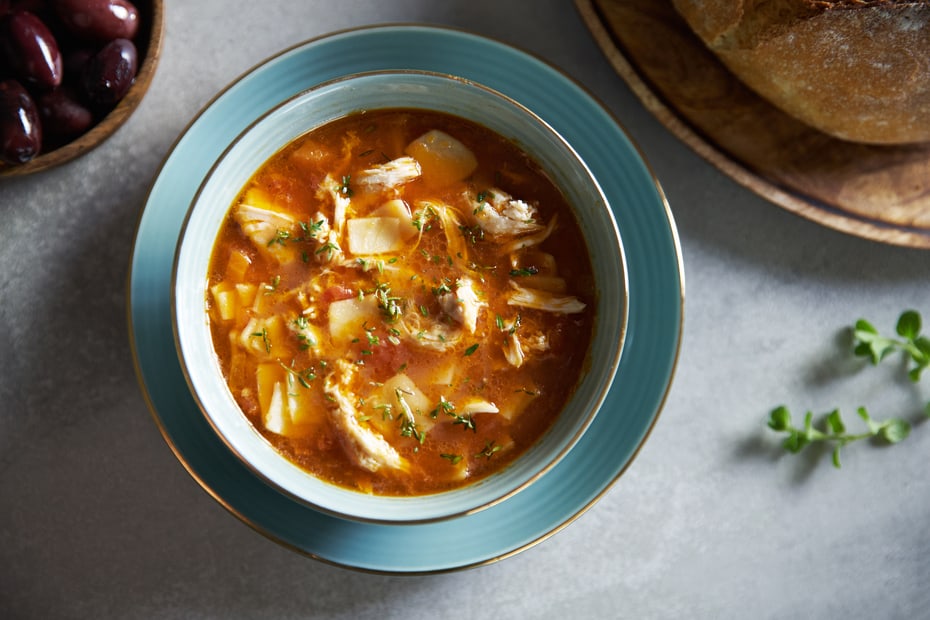 Now for another classic, but with a delicious Greek twist! This recipe for a global classic is rooted in the cooking of Messinia, land of plenty in the southern Peloponnese. It features fresh thyme and oregano, Greek honey, and Greek hilopites, or egg noodles – and of course, a lot of Greek olive oil.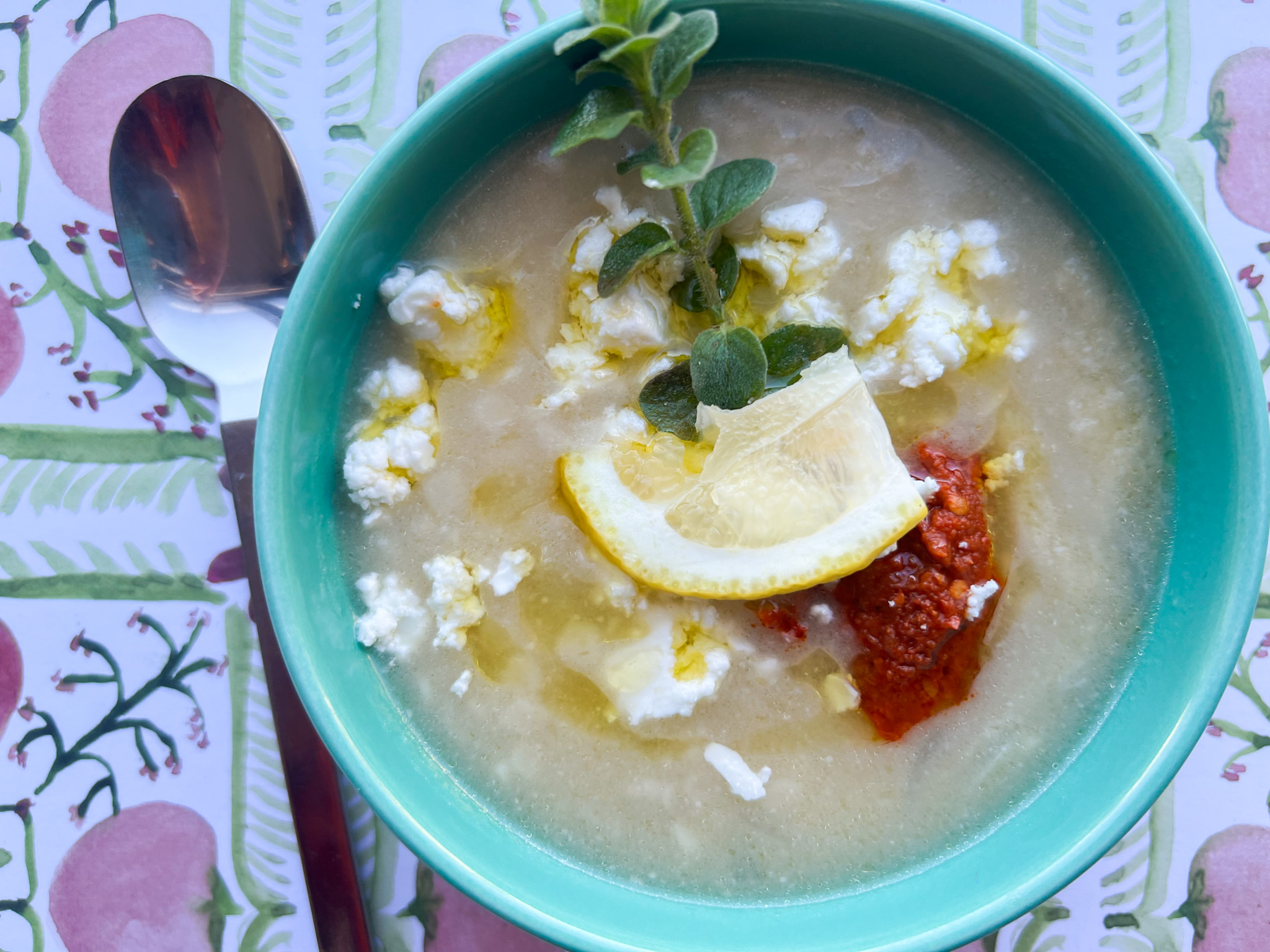 Is there anything better than an easy soup recipe? This one features trahana, the stuff of breakfast porridges and also a nutritious, dense base for myriad rich and filling winter soups, as well as stuffed vegetables and pies. I love this traditional recipe because it cooks up in just a few minutes, making for a wonderful midweek option when the temperature drops and you're pressed for time.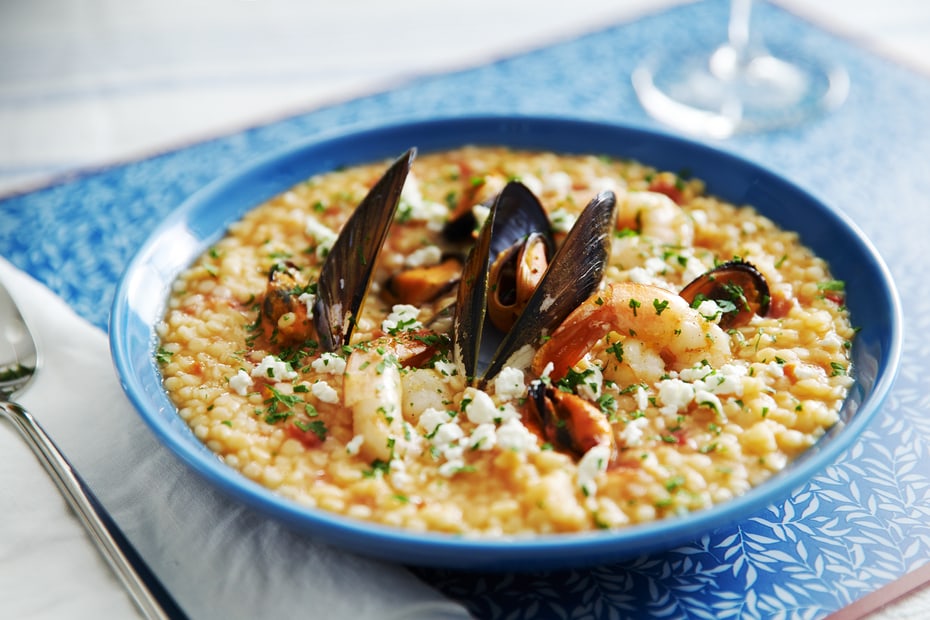 Here's another option for trahana lovers, but this one gets a touch more complex, marrying the traditions of land and sea in a delicious, thick, creamy soup. It comes from Evia, just a little over an hour outside of Athens, and it combines mussels and shrimp with classic Greek ingredients including Greek feta and boukovo, or Greek red pepper flakes. It's a kick of spice that is sure to warm you up from the inside out.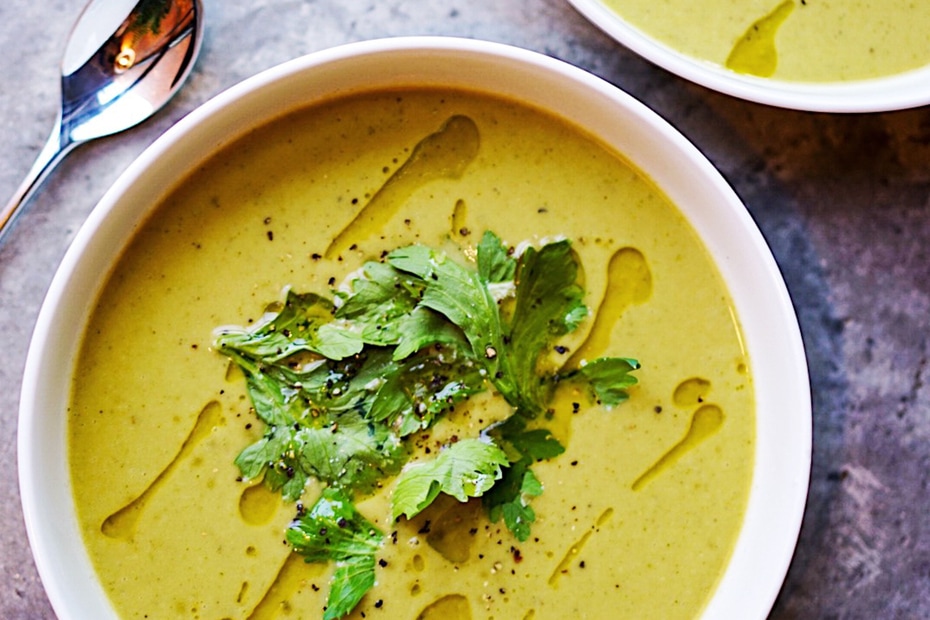 Do you love fava, AKA yellow split peas? Greek fava, is about as basic and ancient an ingredient one can find in the Eastern Mediterranean and a key component of the Mediterranean Diet. It's a classic meze dish on the Greek table, but it can also be made into a fantastic soup perfect for the dead of winter. This recipe is the perfect illustration of how you can create Greek recipes from basic ingredients, turning them into something a little more fanciful. This one is gussied up with a drizzling of truffle oil and aromatic emerald-green cilantro leaves, morphing into a princely dish for festive tables this holiday season.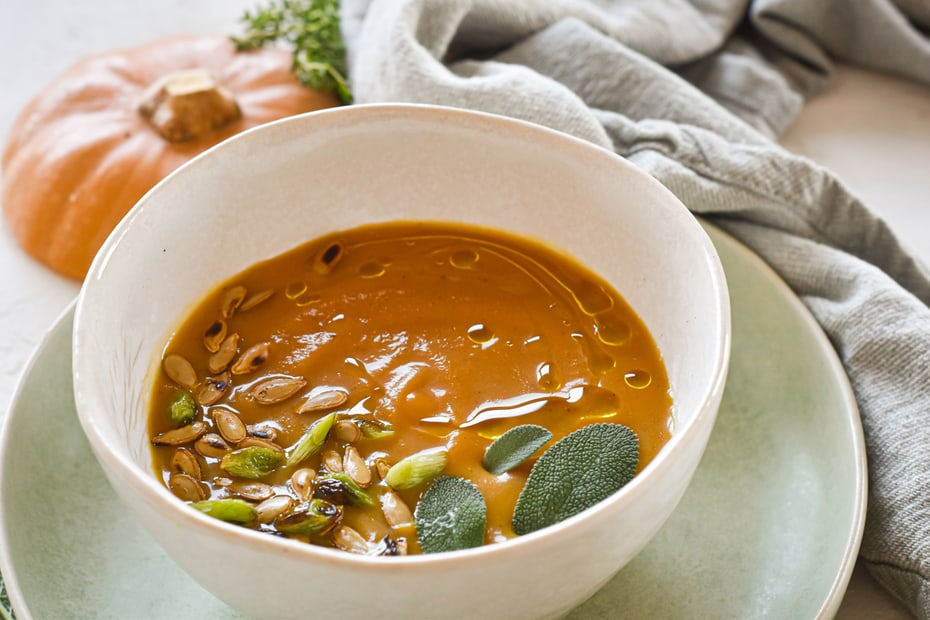 Here's another great way to develop a Greek recipe with basic ingredients – even some that are a little unexpected! In this soup, I transform a cup of tea into something with which to infuse a pot of soup. Sage tea is one of the most delicious and therapeutic Greek herbal teas, so let it soothe you through the coldest days!