Here in Greece, we're just about to enter into the Lenten season. Greek Orthodox Lent starts with Clean Monday, on February 27th this year, and will last right up until Easter, on Sunday, April 16. For the entire 40 days, those who follow the fast abstain from all animal products and fish but not seafood, which is what I am focusing on today! The strictest practitioners abstain even from olive oil on specific days each week and from alcohol.
While it may seem counterintuitive to talk about food during a period of abstention and spiritual and physical cleansing, it actually makes a lot of sense. Many of the Greek diet's best recipes derive from the Lenten and other yearly fasts. The country's culinary repertoire evolved to provide filling, nutritious meals that also followed all the rules.
While Greek Lenten recipes are centered around vegetables, beans and grains, there is a bevy of great, healthy seafood recipes that we also cook during this time. Greek seafood calls to mind grilled octopus, fried or grilled calamari, and maybe even a shrimp or two, but the home kitchen is filled with delicious recipes for seafood stews and other hearty fare, often a combination of a seafood and a starch, bean or grain.
Here are a few healthy seafood recipes that you'll want to keep bookmarked for the whole year.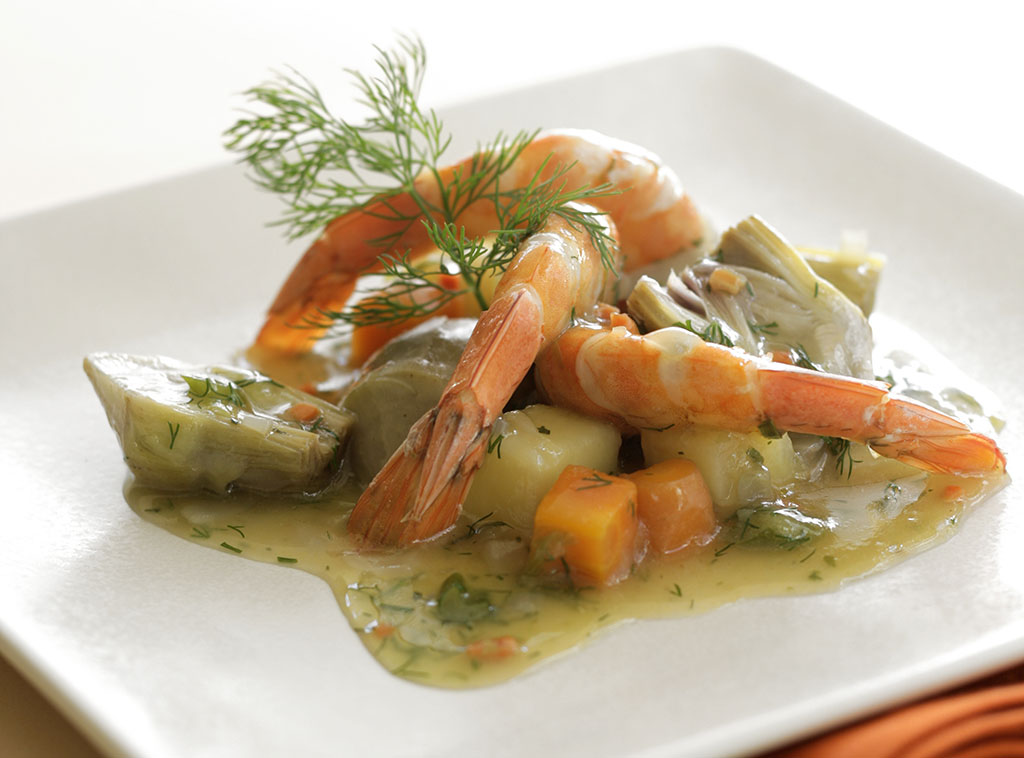 This is one the great classics of Greek urban cuisine, known as artichokes a la polita, or "of Contantinople." Springy artichokes are braised with carrots, potatoes and, in this recipe, shrimp. Besides vegetables, this recipe relies on plenty of olive oil, lemon juice, and dill, turning this braise into what is almost a soft stew.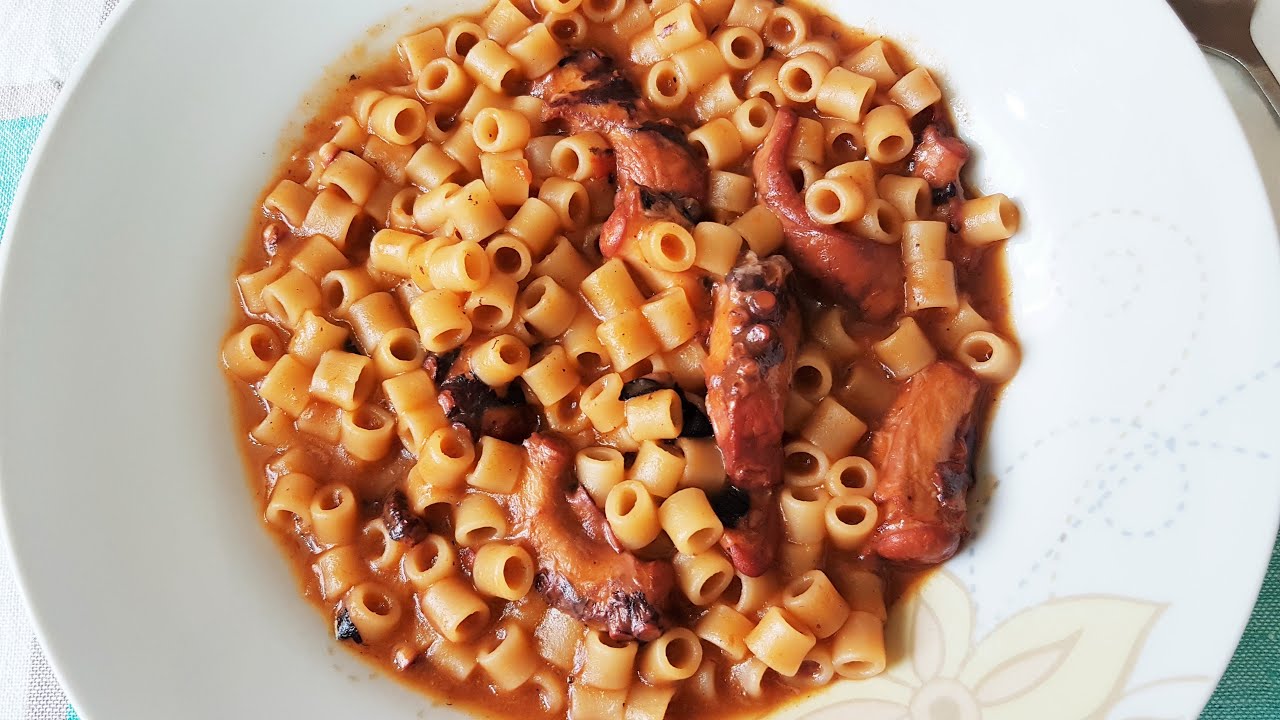 Seafood + pasta is a perfect combination at this time of year. This recipe is a Lenten fasting classic, but it's actually a dish I love to make throughout the year. It's 100% Lent-approved comfort food! Cooked slowly, the octopus exudes the most delicious juices, and these in turn find their way into the sauce for the pasta. Make sure to get extra virgin Greek olive oil, tomatoes, and herbs to make it as delicious as possible.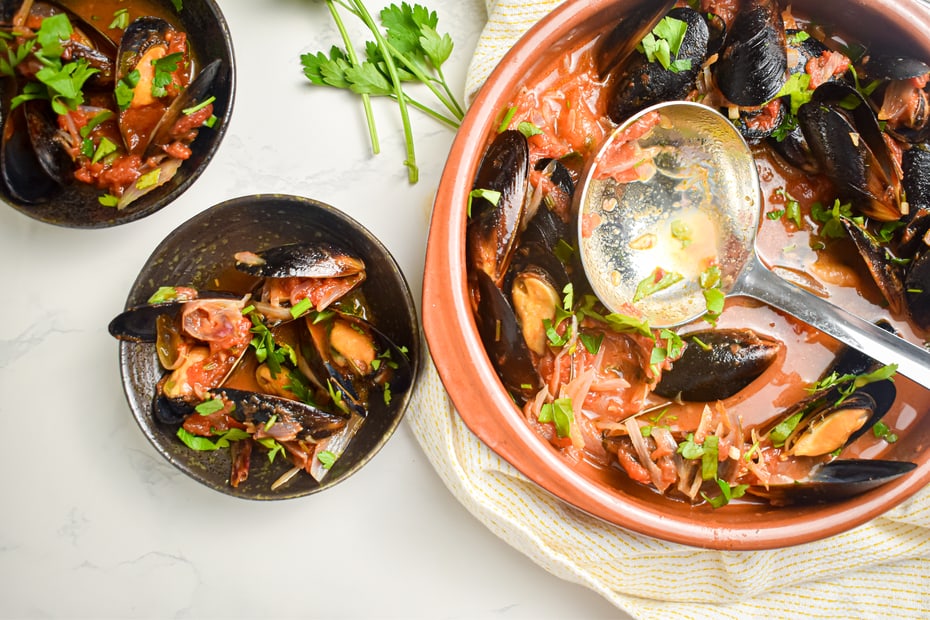 Here's another recipe for mussels as a classic Greek meze. Mussels have been farmed in Greece since ancient times, and the Greek mussel varieties are primarily cultivated off the country's northern coasts, a bit slimmer and smaller than mussels from New Zealand and the Atlantic. Here, mussels go in the pot with a sauce made with krokos Kozanis, AKA Greek saffron.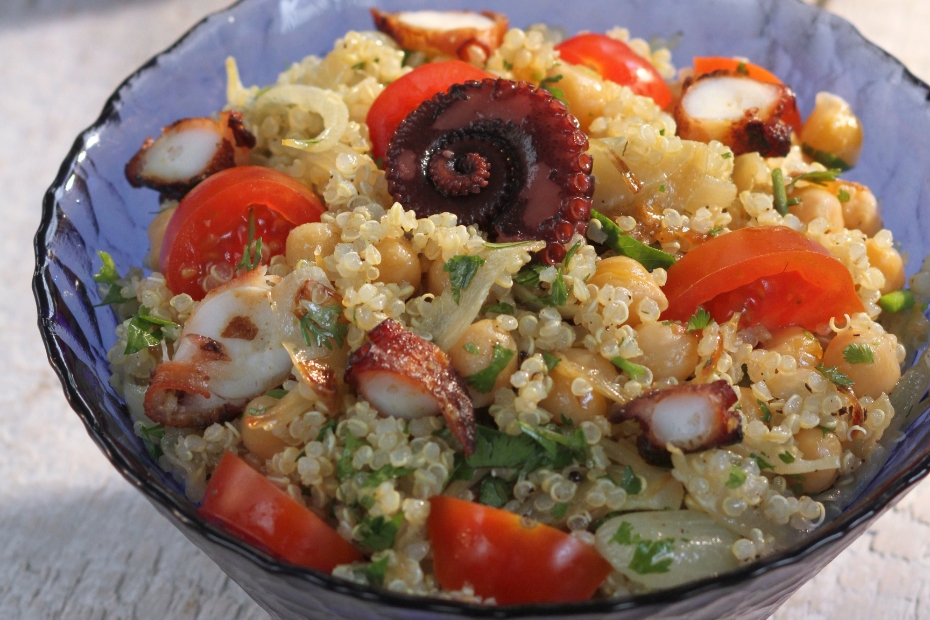 There are so many great salad recipes for lent, too. This one gets a hearty touch with the addition of octopus and quinoa, making it a salad that is perfectly acceptable to enjoy as a main, too.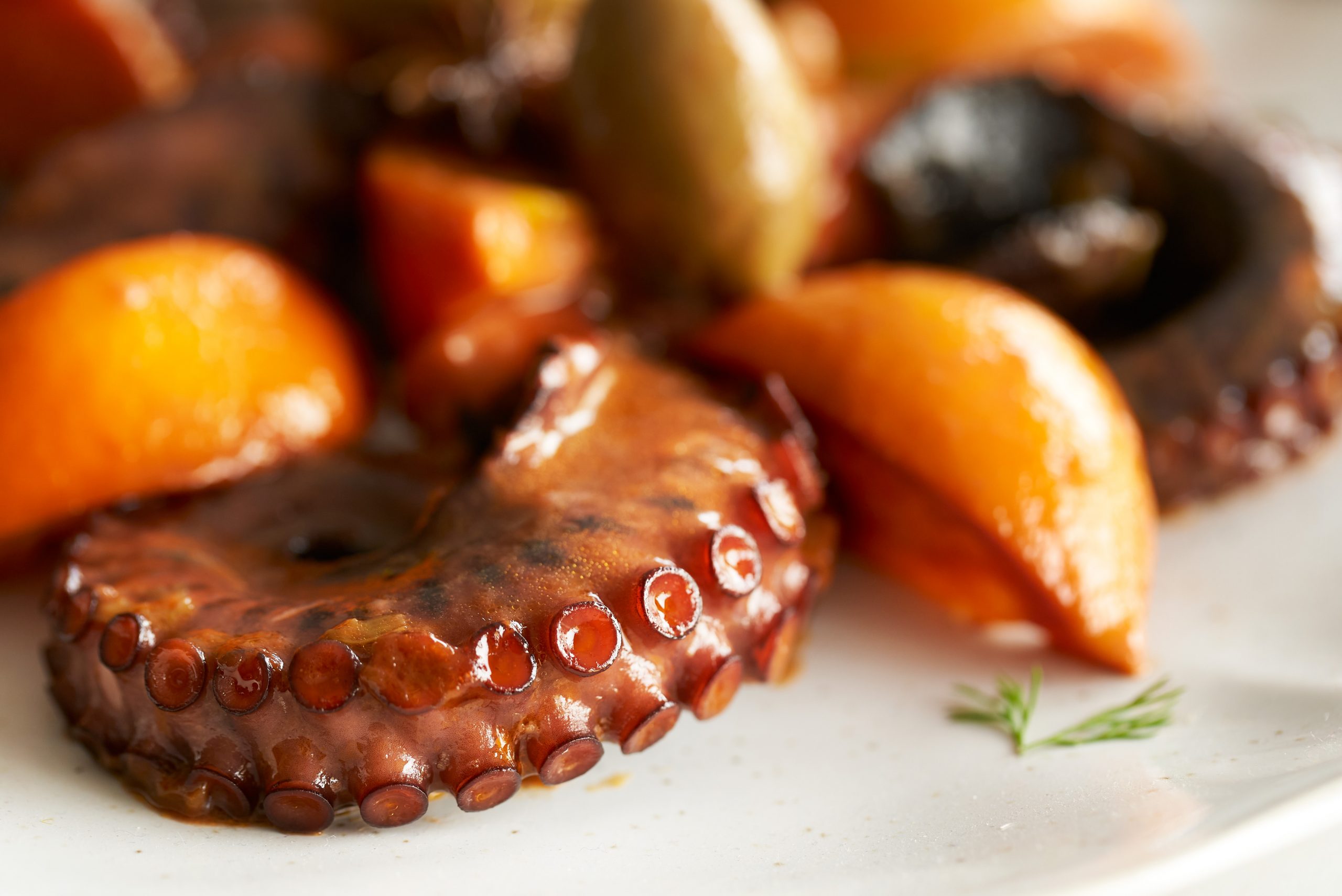 This recipe is simple and fresh, combining octopus with orange and olives for an absolute winner on the table. You can pair it with green or black Greek olives. The ouzo and orange are a great flavor combination with this most-beloved Greek seafood.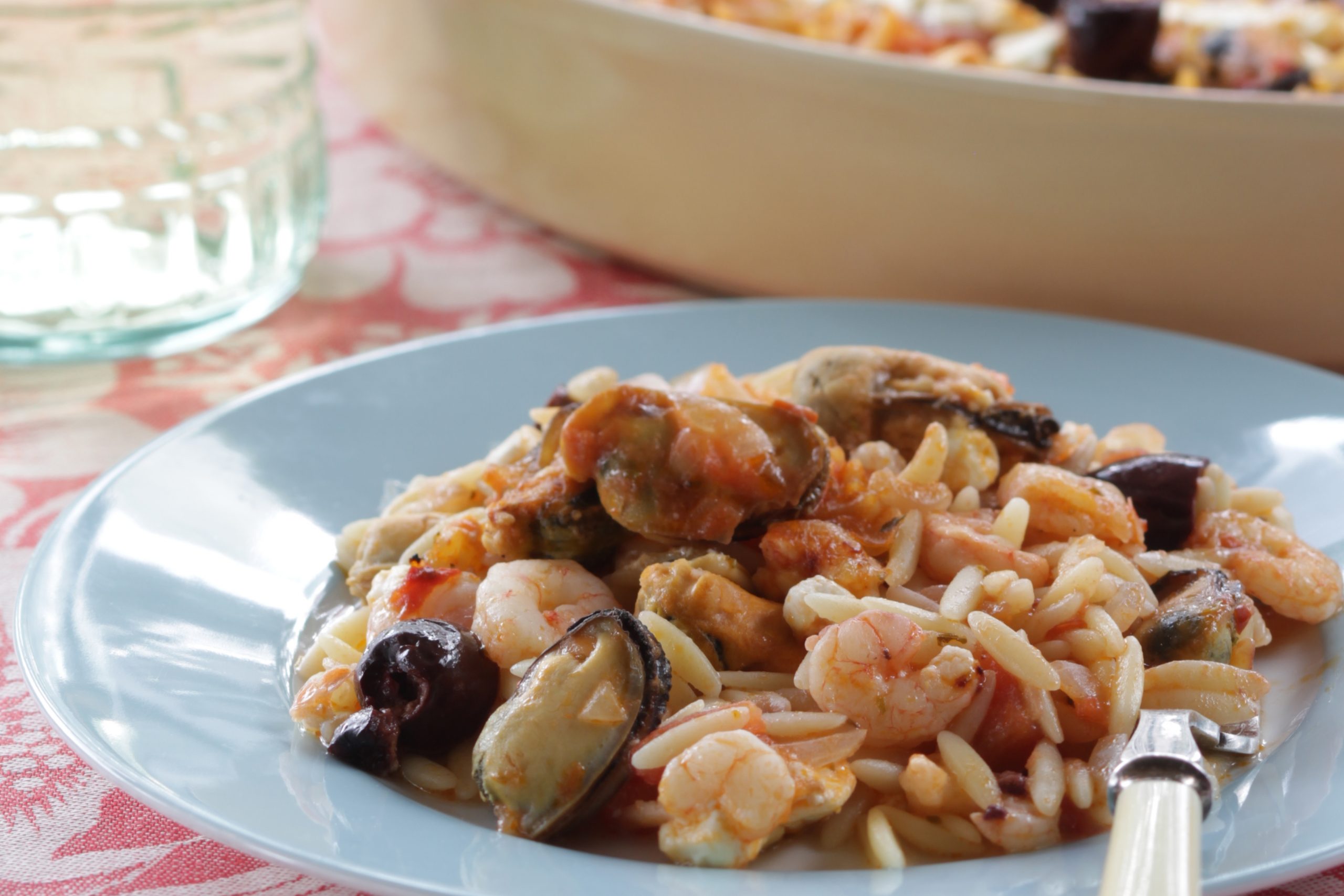 Here's yet another seafood and pasta recipe I love. Orzo, or kritharaki in Greece, is one of the most popular Greek pasta shapes. The recipe also calls for shrimp and mussels, a seafood ingredient that maybe doesn't come to mind immediately during this time of year but often features in Lenten recipes. Per calorie, mussels actually have more protein and iron than a piece of steak!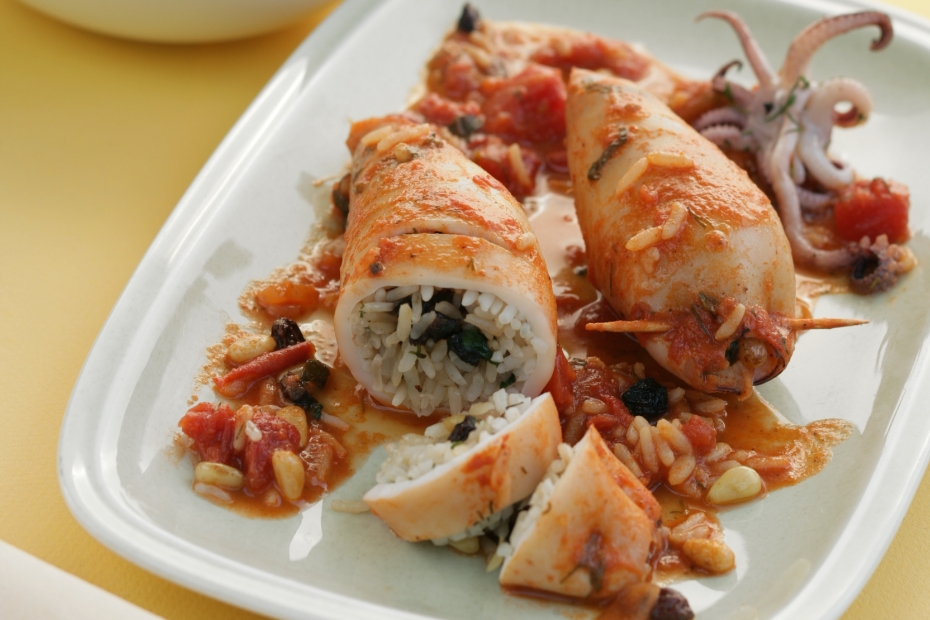 A stuffed calamari recipe is always going to be a winner, during Lent and year-round. This recipe features a filling of rice, pine nuts, raisins, onions, and herbs, a combo that is used in slightly varying renditions in many of the stuffed dishes of Greece, from dolmades to stuffed peppers and tomatoes.