So by now, you probably know all about the Mediterranean Diet. It's something I've talked about…well, pretty much every chance I get! This diet is about certain types of recipes, of course, but crucially, it's also a mindset that can help you consume healthier foods that are good for your body and mind.
The way I approach it, this diet is not dictated by the rules of what to eat or not eat, but rather by principles that you can follow from anywhere. It's mostly plant-based, and it focuses on vegetables, fruits, nuts, seeds, herbs, spices, and whole grains. It also focuses on healthy fat sources, most notably, olive oil.
But there's a new facet to the Mediterranean diet that is causing a lot of buzz! It's called the green Mediterranean diet, and it amplifies the basic principles of the classic version. It emphasizes eating even more plant-based foods, while cutting out red and processed meats entirely. Chickpeas, tofu, beans, and nuts become the primary sources of protein. It also leans on the addition of several cups of green tea per day, daily intake of walnuts and other healthy nuts, and shakes made with protein-rich greens.
There are many benefits to going green! You're doing mother earth a solid by cutting back on red meat consumption, and in the short-term, you could lose weight and maybe even find yourself in a better mood. Longer-term, studies suggest that the green Mediterranean diet could lower your risk of heart disease and diabetes, and even help you sleep better.
Feeling convinced to give the green Mediterranean diet a try? Here are a few recipes I'd suggest to get into the green mood!
Greens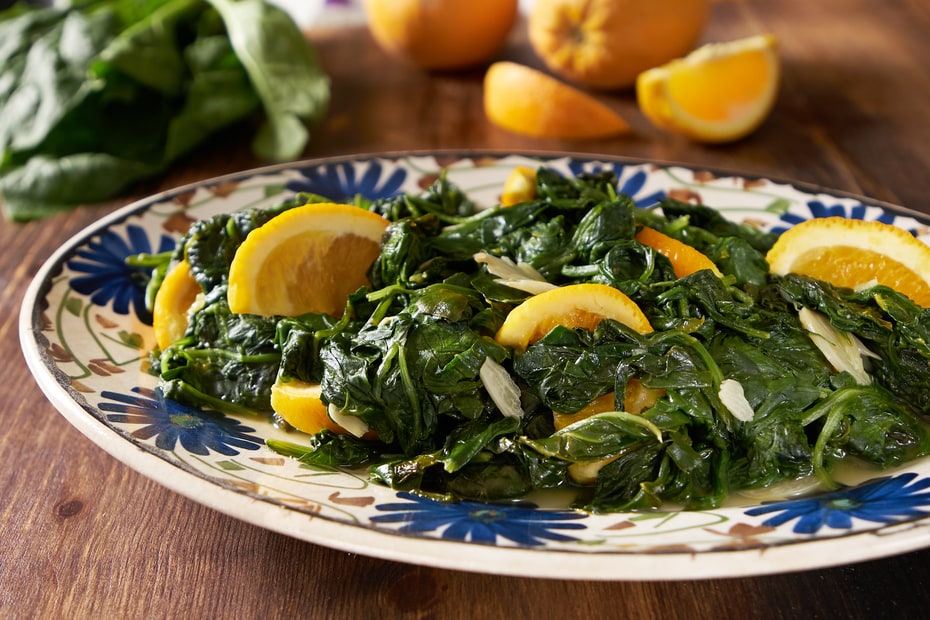 Greens are a key component to any variety of the Mediterranean diet. The sheer variety of greens across the Mediterranean (and especially in Greece) offers countless solutions to everything from soup and salad to main courses and they're packed with nutrients. With plenty of fiber, iron, magnesium, potassium, and calcium, just to name a few, greens are the perfect super healthy (and super delicious) ingredient. Try my Sautéed Spinach With Orange And Garlic for a tangy, unique version, or an Ikarian Sfouggato laden with fish roe to get a little bit funky.
Vegetable Main Courses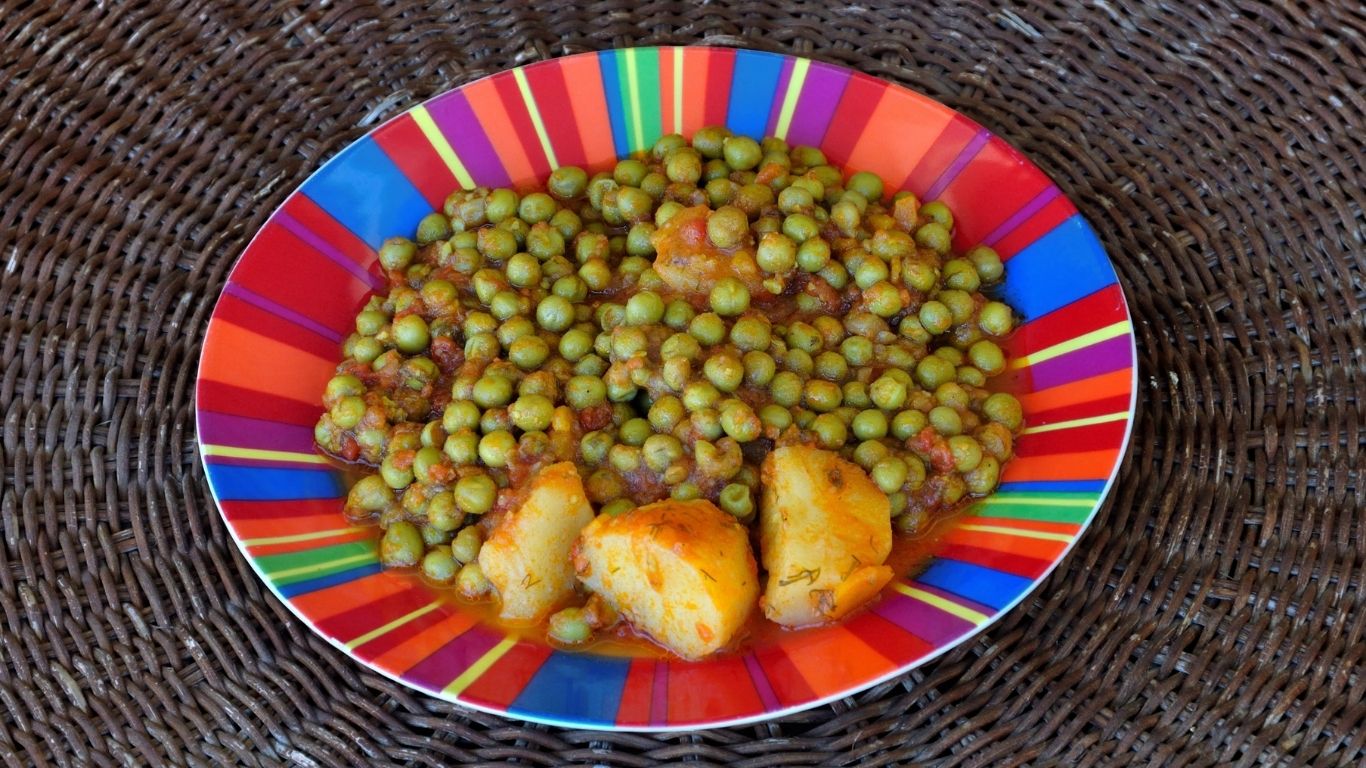 There are a million ways to bring vegetables front and center on your table. Let's start with a classic Greek recipe for Slow-Cooked Peas with Tomatoes and Herbs – peas are another fiber-rich vegetable, and contain lots of healthy vitamins and minerals.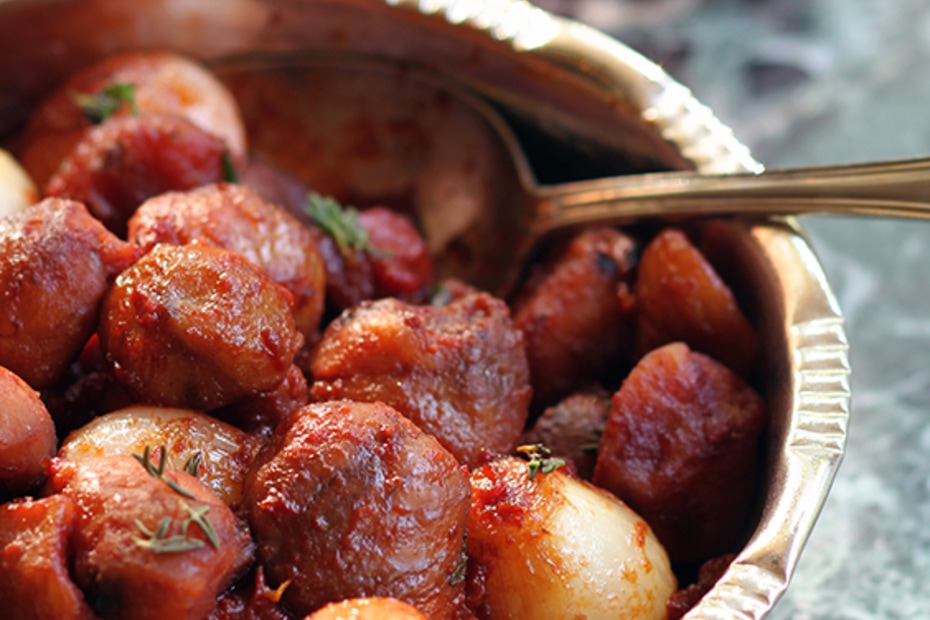 Braised Chestnuts and Shallots, or Kastana Stifado, might be a bit more unusual, but still a delicious veggies-only option. And this delicious Greek chickpea recipe with spinach epitomizes the simple way that healthy, plant-based Mediterranean ingredients come together in the Greek and Mediterranean diet.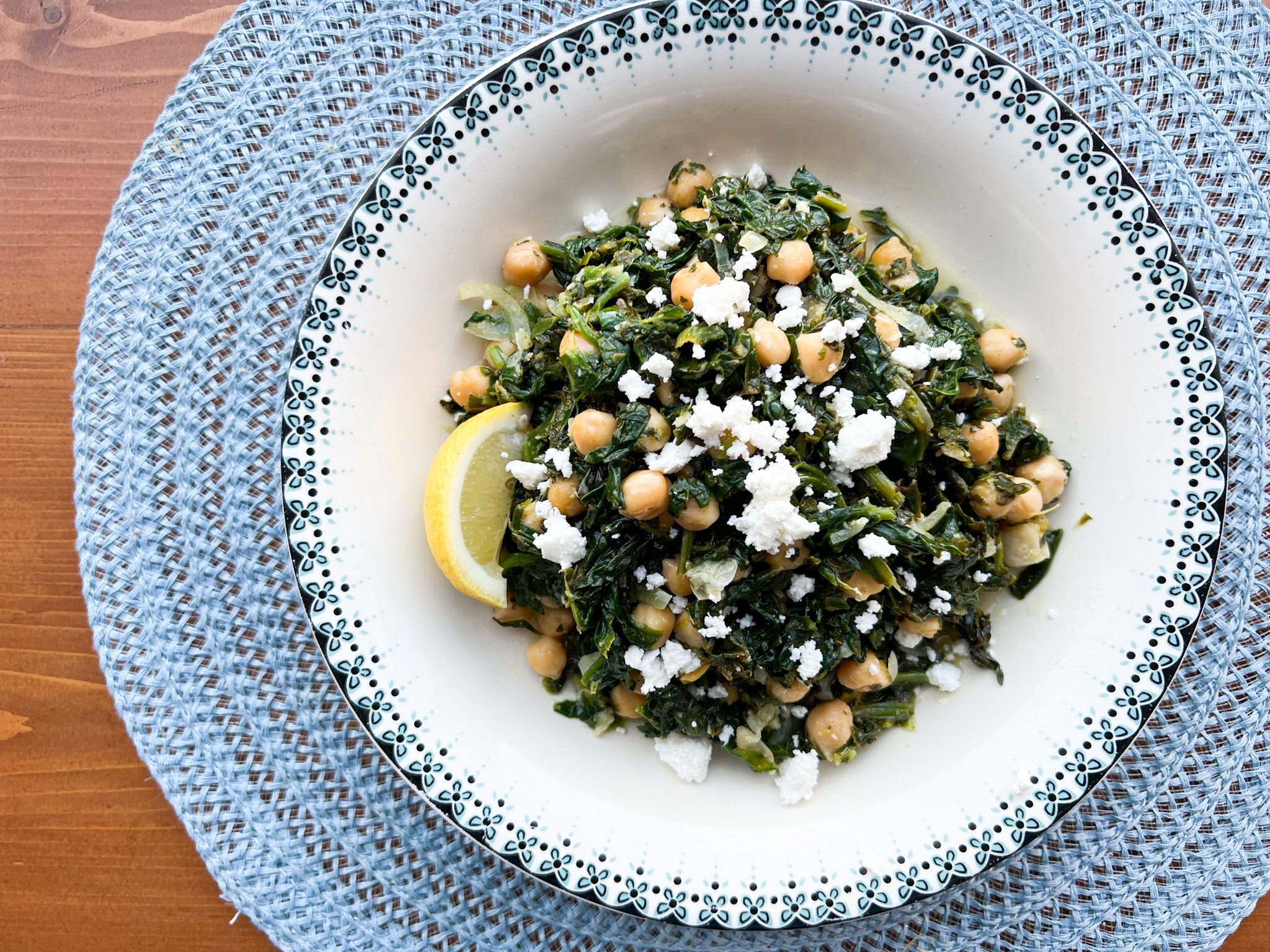 It's an easy and wonderful way to treat yourself to a Mediterranean vegetarian or vegan meal that's quick to make and enjoyable to eat!
Beans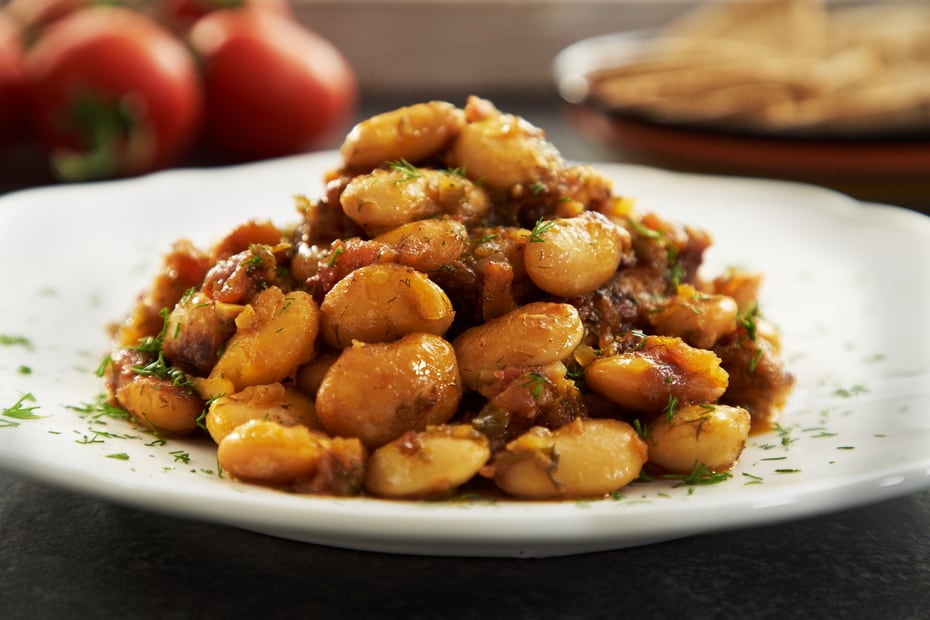 Did you know that beans make for a totally perfect main course? My Classic Baked Gigantes With Honey And Dill are a comforting meal that can be served hot or warm – they're basically as satisfying and hearty as a stew.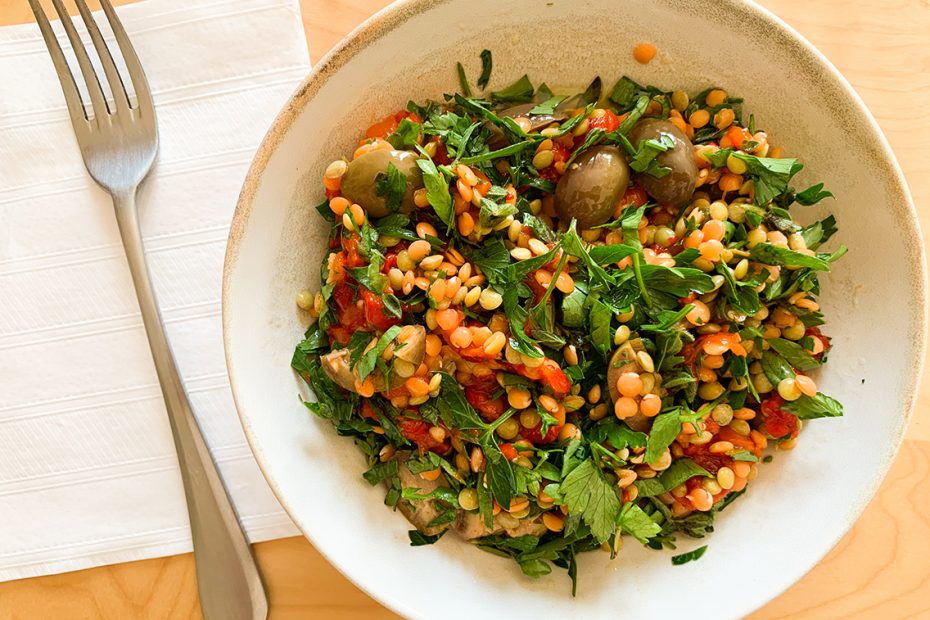 But don't limit yourself to hot bean recipes! Beans and legumes are a filling way to bulk up any kind of veggie dish. This Lentil Salad with Olives, Roasted Red Florina Peppers, and Herbs, for instance, is satisfying, healthy, and super fresh, and the Lentil Salad with Cucumbers, Red Peppers & Herbs is basically a Greek salad with a little more heft.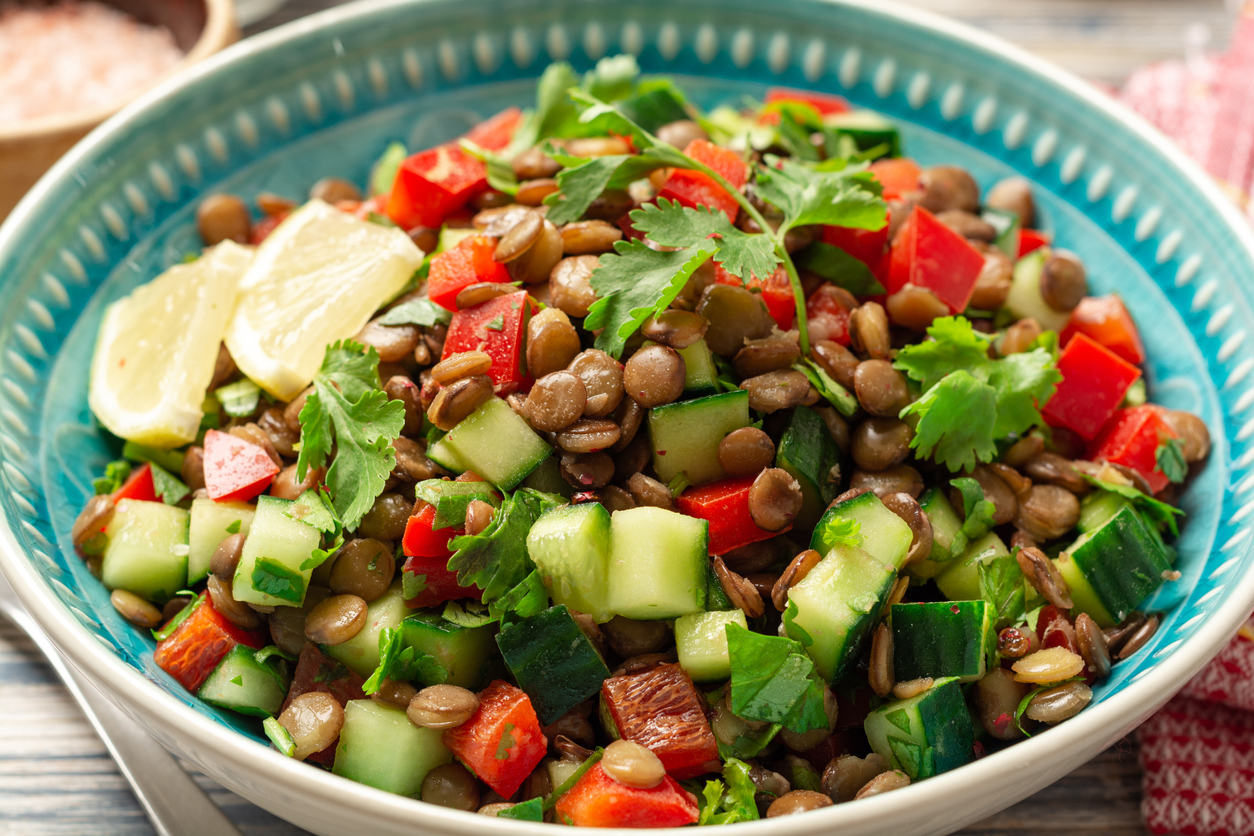 Whole Grains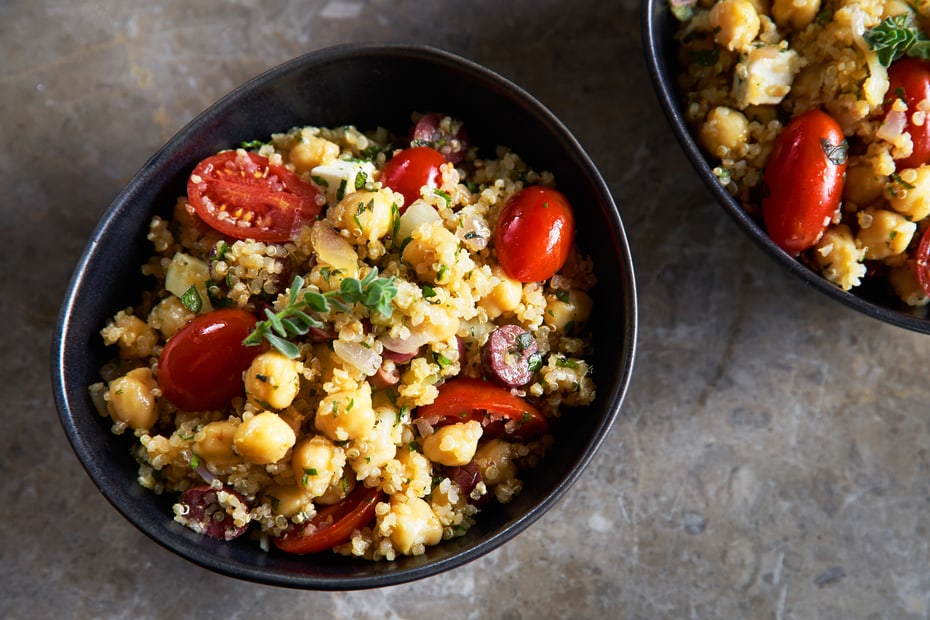 If you're going to dive into the green Mediterranean diet, you absolutely have to stock up on whole grains like barley, bulgur, quinoa, rice, and even oatmeal. I always go for this Quinoa With Corn Salad And Pistachios, a simple and delicious option for weeknight dinners and beyond. And while quinoa isn't native to Greece, I find it makes a perfect pair with so many Greek diet ingredients. Case in point: Revithosalata – Quinoa-Chickpea Salad, inspired by the traditional foods of Paros but with a decidedly modern twist via an ancient grain.