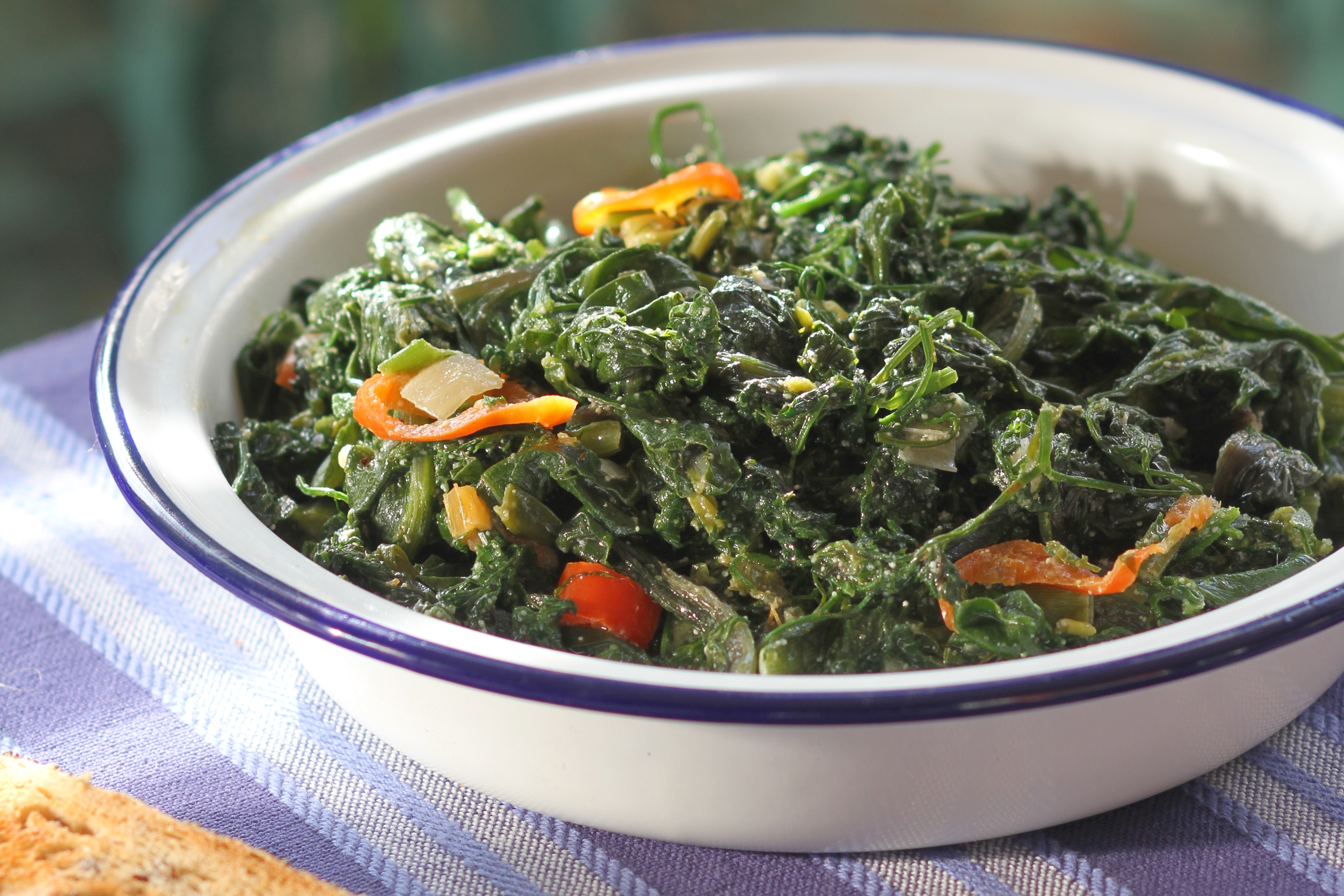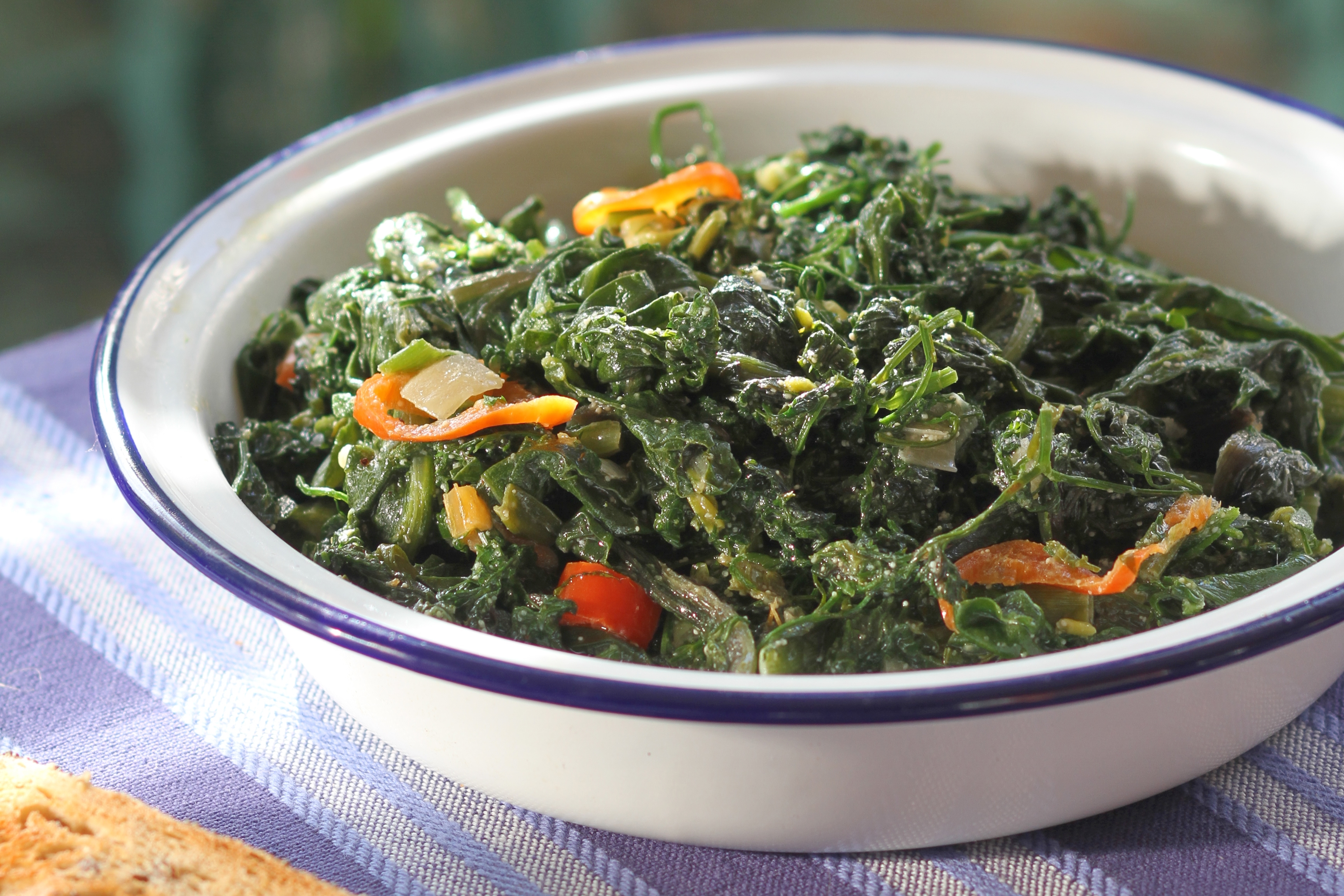 Ikarian Sfouggato - Aromatic Greens Cooked with Roe and Chile Pepper
2018-01-04 18:18:47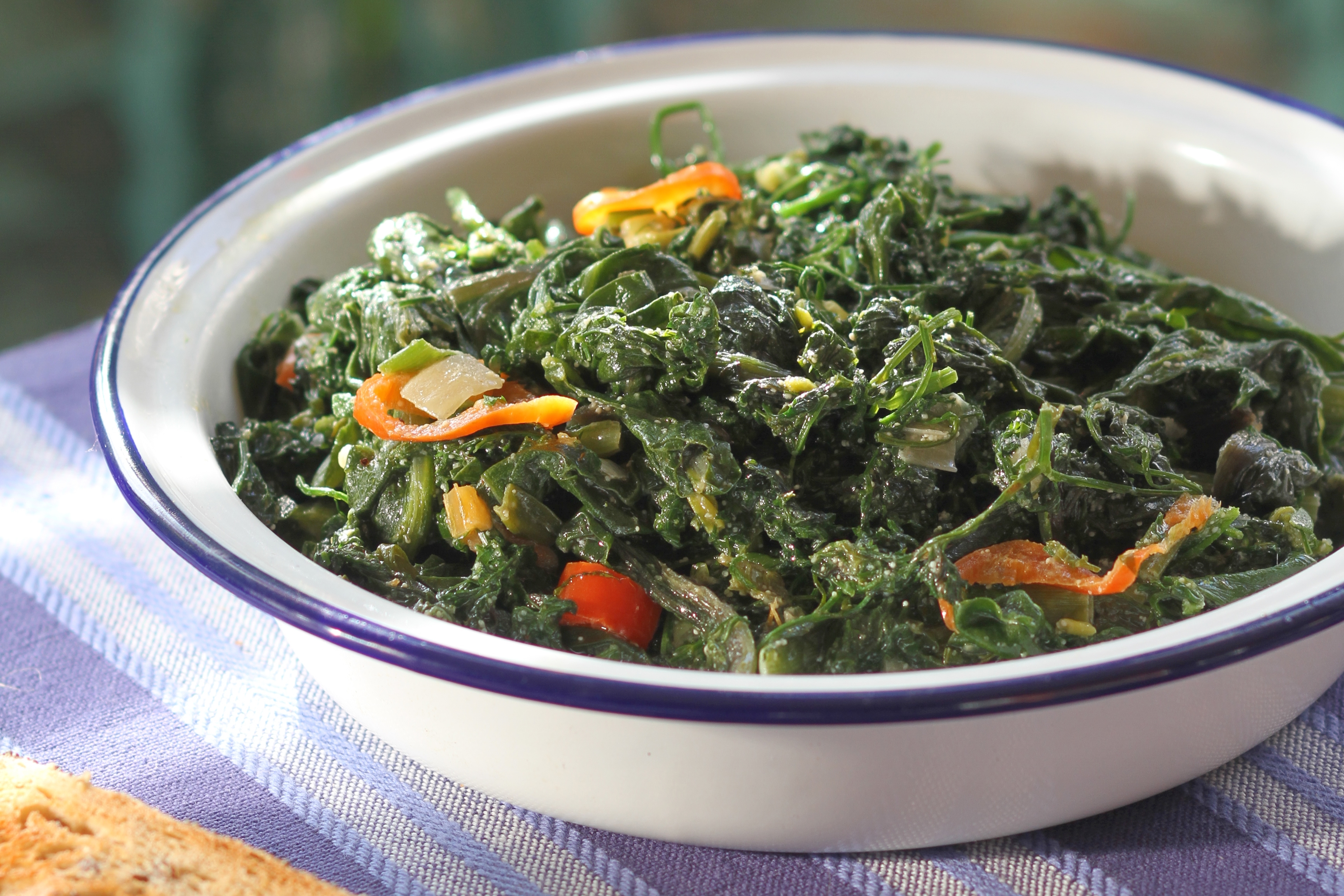 Serves 4
From: Ikaria: Lessons on Food, Life, and Longevity from the Greek Island Where People Forget to Die Sfouggato is the name given to various egg-based dishes throughout the Greek islands; some are essentially omelets, while others are more like croquettes. But among older Ikarians, sfouggato was a dish that called for quite a different egg than that of the hen: fish eggs, or roe, called tarama in Greek. According to Myrsina Roussa, a sharp-witted woman well into her 80s, who recalled her father making this for his male friends, it was (and is!) "the meze for tsipouro [grappa]." I adapted the original and serve it as bruschetta. The grilled bread helps offset the saltiness of the roe.
Ingredients
2 tablespoons extra virgin olive oil, plus more for grilling the bread
1 bunch scallions, trimmed and chopped as far up the green stalks as you can go without including the toughest bits
2 cups chopped fresh wild fennel leaves, or 1 large fennel bulb, trimmed and finely chopped, 1 cup chopped dill, and 3 tablespoons ouzo (to approximate the flavor)
½ pound sweet sorrel, spinach or chard, trimmed and chopped
1 bunch flat-leaf parsley, chopped
1 cup chopped fresh chervil or mint
1 fresh green or red chile pepper (optional), seeded and chopped
2 tablespoons Greek tarama
4 tablespoons water
8 1-inch / 2 ½ cm thick slices of country bread, preferably sourdough
Instructions
In a large wide pot or deep skillet over medium flame, heat the olive oil and add the chopped scallions and, if using, the chopped fennel bulb. Cook, stirring, until soft, about 8 minutes. Add the chile pepper and stir all together.
Add the greens, first the spinach, stirring until it wilts, then the wild fennel or dill, parsley and mint or chervil. Cook until all the greens are wilted. Pour in the ouzo, if using, raise the heat a little so that the alcohol can burn off.
Dilute the tarama in the water and stir it into the greens. Reduce heat to low and simmer, partially covered, until the mixture is thick and creamy.
Preheat the broiler. Brush the bread with a little olive on both sides and grill, turning, until golden. Remove.
Place a few heaping tablespoons of the greens mixture on the bread and serve.
Greek Food - Greek Cooking - Greek Recipes by Diane Kochilas //www.dianekochilas.com/