Discover the versatility of Greek honey, which stands out as the ultimate natural sweetener in Greece. Embraced in the Mediterranean diet, this delectable ingredient graces a diverse range of dishes, from desserts and teas to salads and main courses. Whether it's breakfast, lunch, or dinner, Greek honey is a delightful addition to any meal.
Beyond its exquisite taste and adaptability, Greek honey boasts remarkable medicinal properties. With its antibacterial traits, abundance of antioxidants and flavonoids, and ability to aid in blood sugar regulation, it serves as a perfect choice for adding natural sweetness to various recipes. It's also typically raw, which is essentially as close to what comes out of the beehive as possible, with nothing added. It's simply strained and bottled and sent straight to you!
In Greece, honey takes on various flavors, depending on the bees' sources of nectar. Thyme honey, a time-honored variety, has earned recognition as one of Greece's most delightful types. With a distinctly floral essence and aroma, Ikaria thyme honey is a lighter variant that originates from bees foraging on native thyme and other indigenous herbs. It holds a special place as a delicacy on the island. Equally noteworthy is fir honey, sourced from Mt. Taygetus, the towering peak on the Peloponnesus. This amber-hued honey derives its complexity from the rich essence of candied pistachio, sassafras, and roasted chestnuts, courtesy of the abundant Greek fir trees in the region.
For those seeking something extraordinary, anama, or heather honey, stands out as Ikaria's rarest, finest, and most therapeutic treasure. Handcrafted and cold-packed by a local Ikarian family, this exceptionally thick honey delights the palate with its earthy, woodsy, floral, and mineral notes, complemented by hints of toffee and caramel. The selection doesn't end here; a variety of other enticing options awaits in my shop. Feel free to explore the unique flavors and benefits of Greek honey! Take a look at my shop here to indulge in these delightful offerings.
WIth all these flavors, it should be no surprise that Greek honey can be used in all kinds of sweet and savory dishes. Drizzle it over every kind of dessert, especially loukoumades and my Baklava Butter Board, but it also factors heavily into many great Greek recipes. Find them below!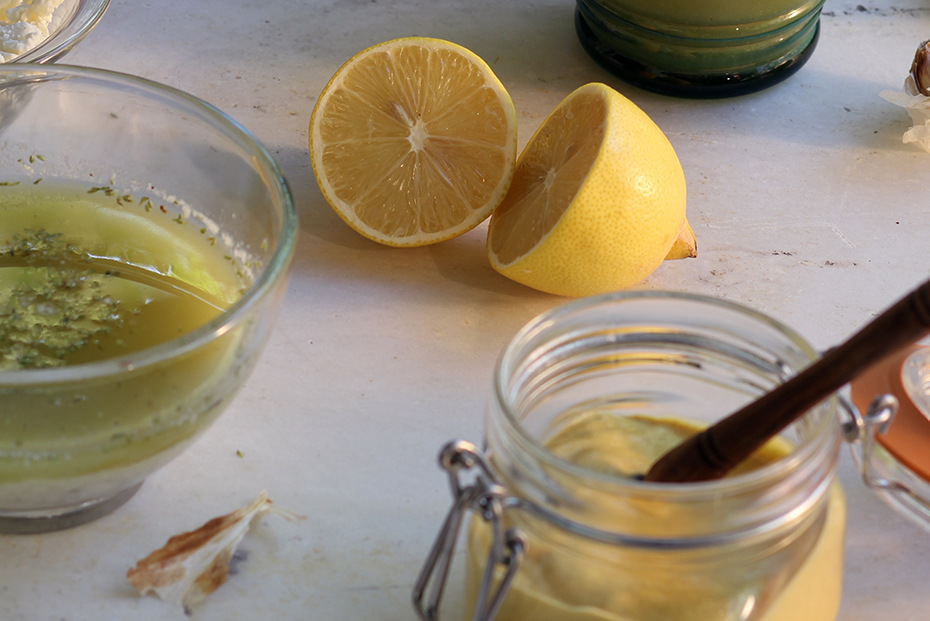 This is my favorite Greek recipe for a classic dressing! Use it over a simple, fresh greens salads. It's also great over grilled seafood, such as shrimp and squid. You can try adding a grated knob of ginger to this as well as some fresh herbs of choice, such as chopped dill, parsley, mint or basil.
This ancient Greek recipe made with sesame seeds and Greek honey is a kind of soft brittle, called pasteli, and is still made throughout the Greek islands. I like to call it the world's first energy bar! This recipe hails from the Aegean island of Tinos, where it is served as a wedding sweet but also enjoyed throughout the year as a local specialty. Pasteli is one of the most nutritious sweets in the world, filled with minerals and antioxidants.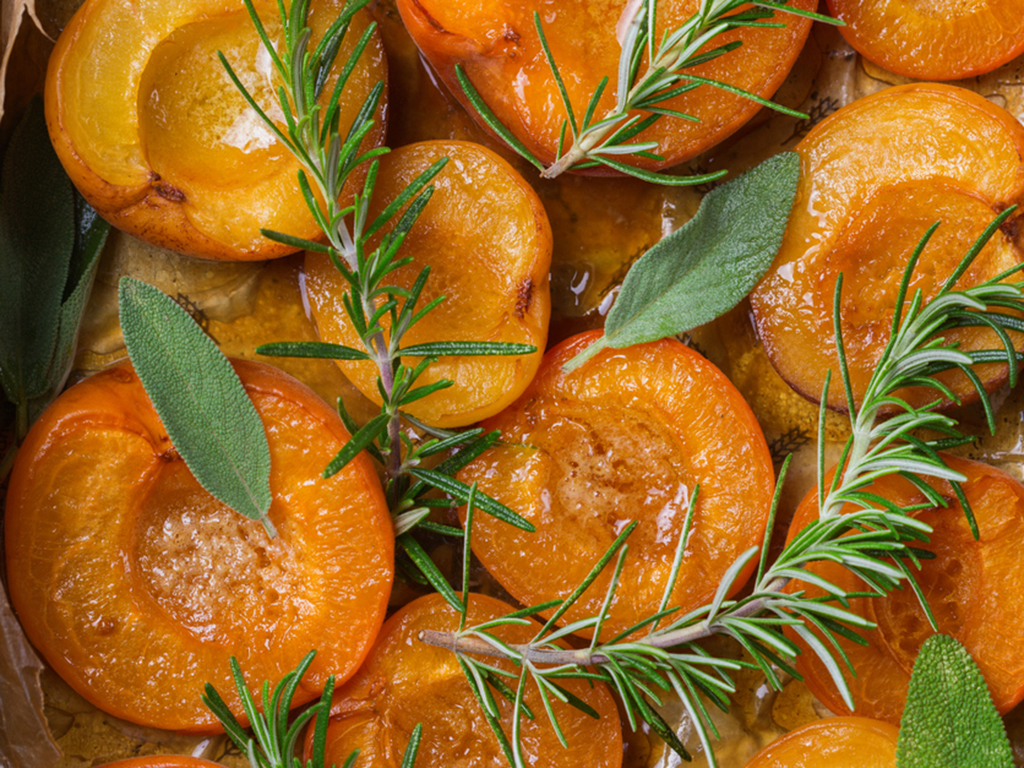 Apricots, with their delicious tart-sweet flavor, are a great fruit to pair with yogurt for an easy, elegant dessert – and honey is the perfect ingredient to add to roasted or grilled fruit to bring out all the natural sweetness.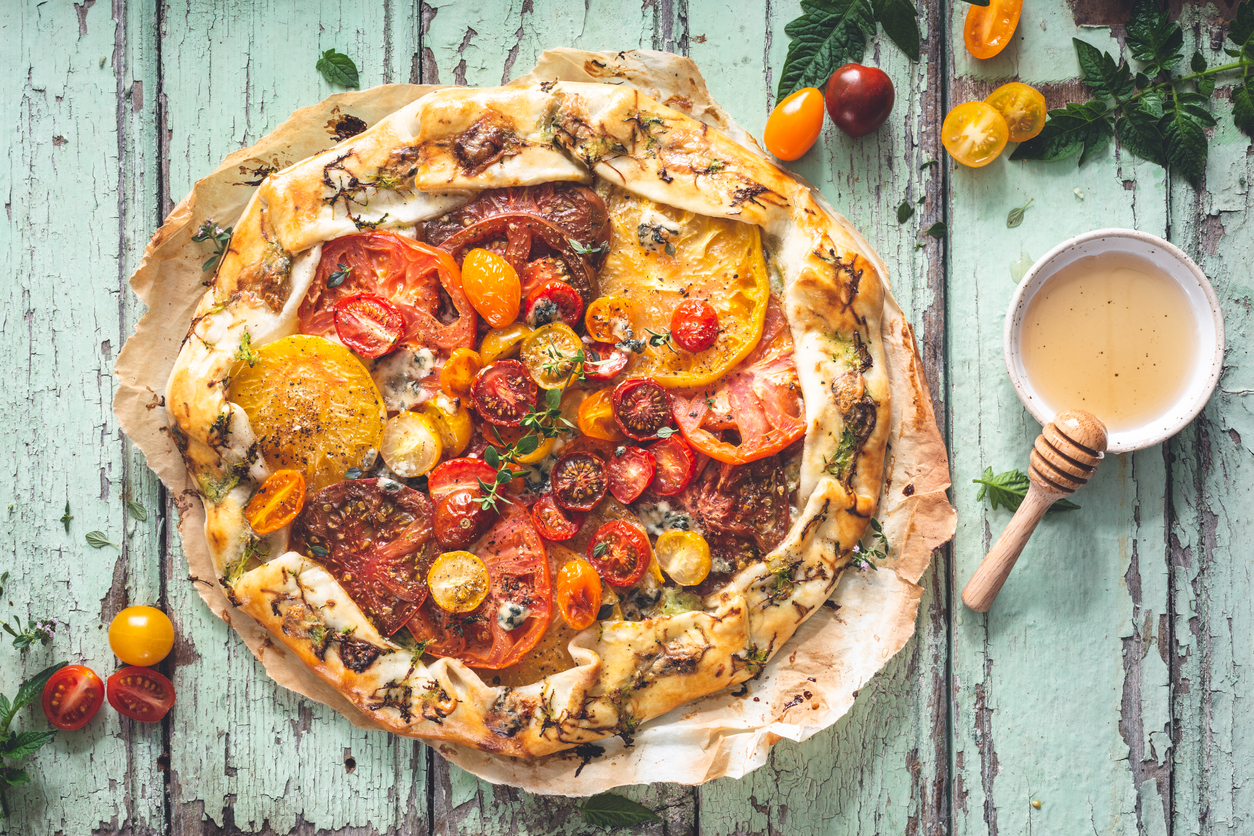 This is such a fresh and summery recipe. Greek honey gets mixed in with Greek olive oil and herbs, then is drizzled on this tomato pizza as it comes hot out of the oven. This honey dressing will be a dream on juicy summer tomatoes and briny feta!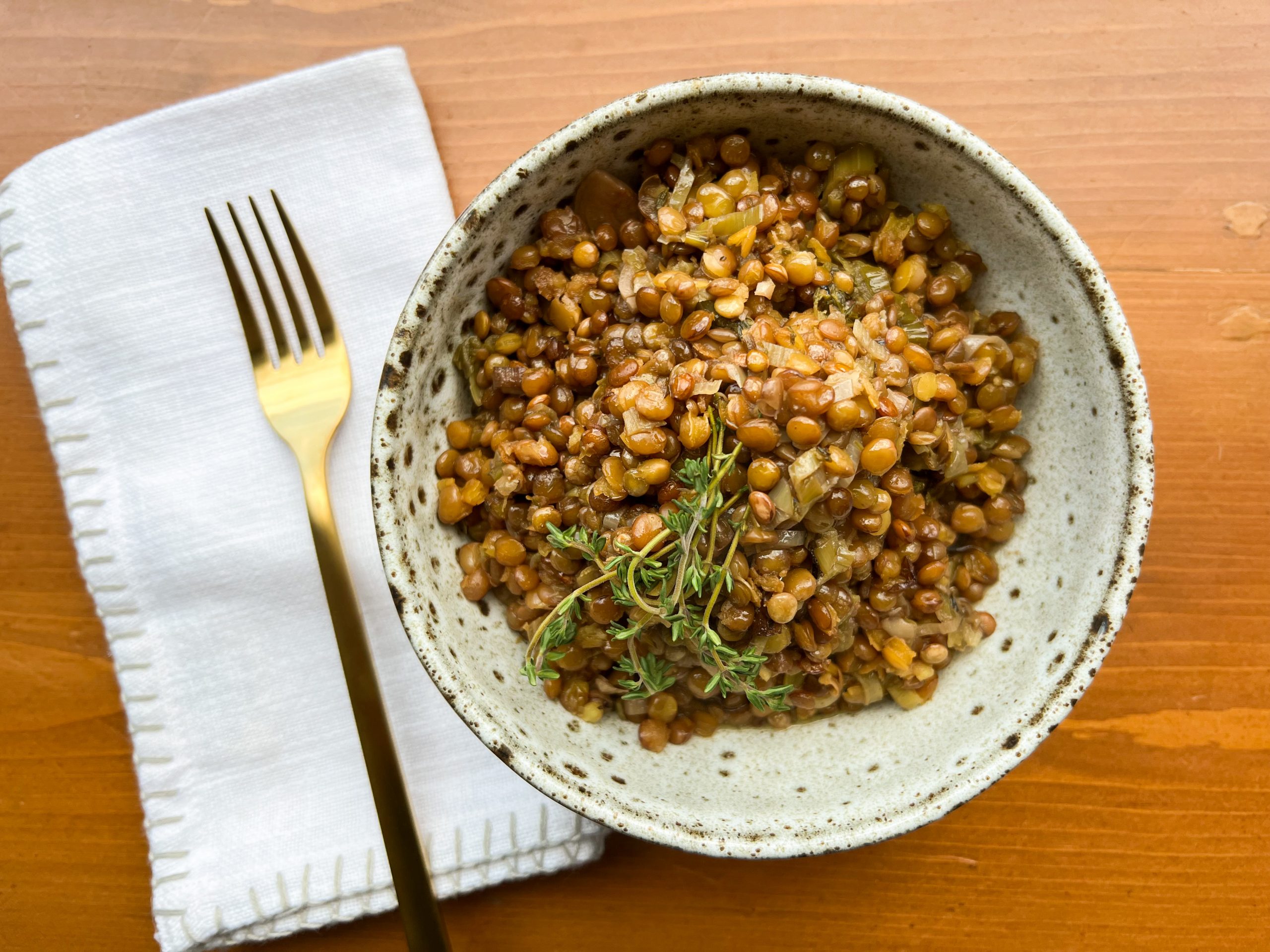 These sweet and sour baked lentils with honey, vinegar, and leeks is a Greek recipe that I adapted from a dish called Minoan Lentils, which was originally published in the My Greek Table book. It's so nutritious, easy and delicious, that it stands as a kind of poster child for great Mediterranean diet bean recipes. Lentils are, after all, one of the oldest cultivated legumes in the Eastern Mediterranean and something we Greeks eat about once a week in every season of the year.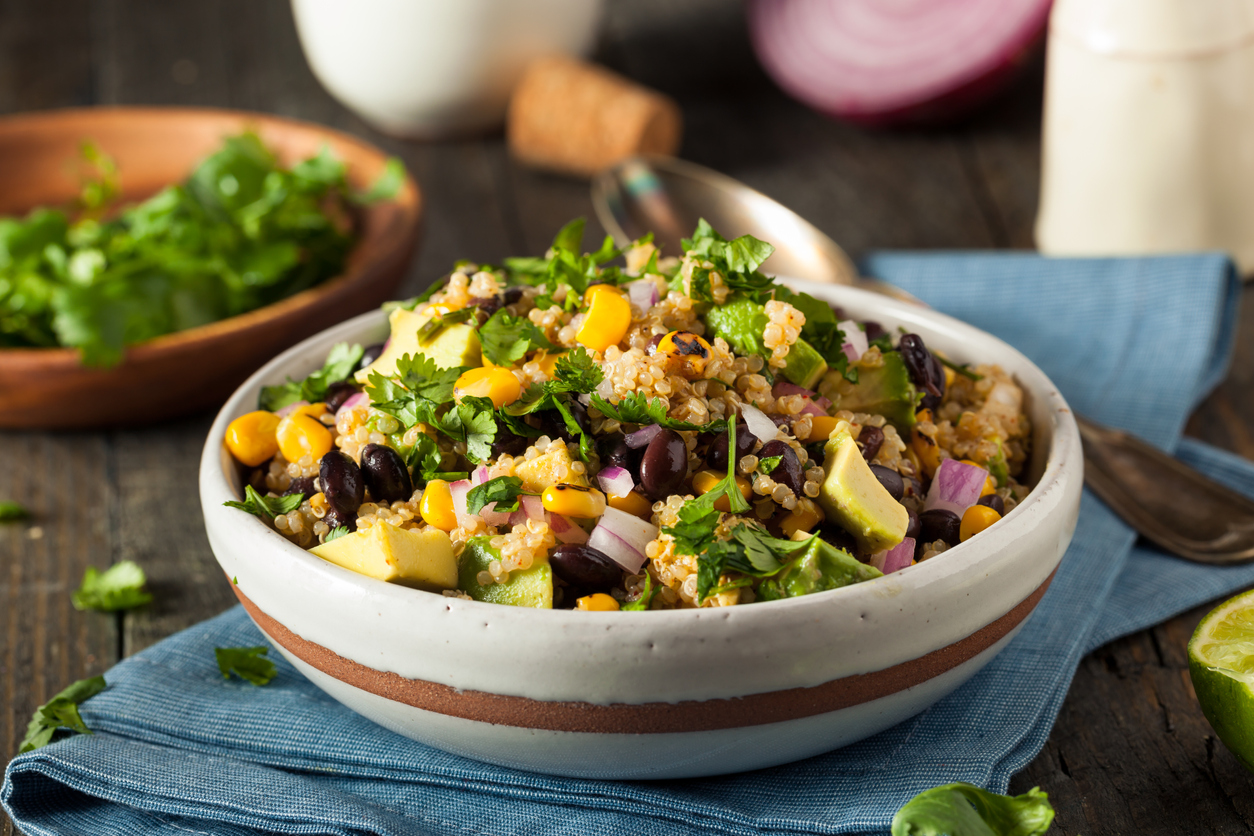 This salad with Greek honey (a key ingredient to a lovely dressing) is a great example of how two entirely different culinary traditions can meld with harmony! Quinoa is a relatively new grain on the Greek table, but for those looking for hearty gluten-free options when making a filling and tasty salad, it's a great choice and it works really well with all things Mediterranean and Greek.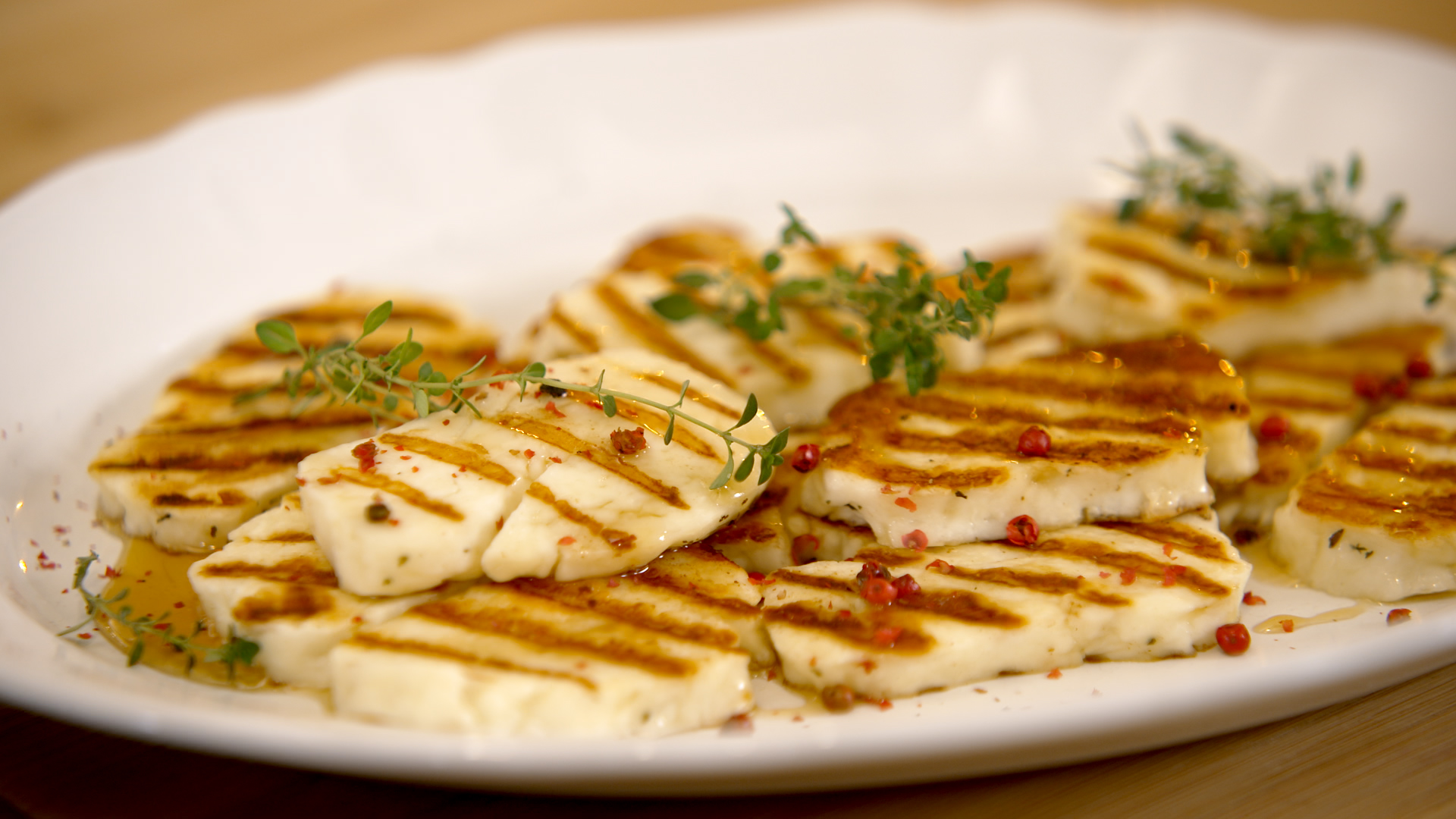 If you're looking for the perfect, easy welcome nosh when friends arrive, this grilled halloumi with honey recipe is the answer. I prepared this when my friends arrived for a dinner party, one of our episodes on season 4 of My Greek Table, and the drizzle of honey on the top makes all the difference!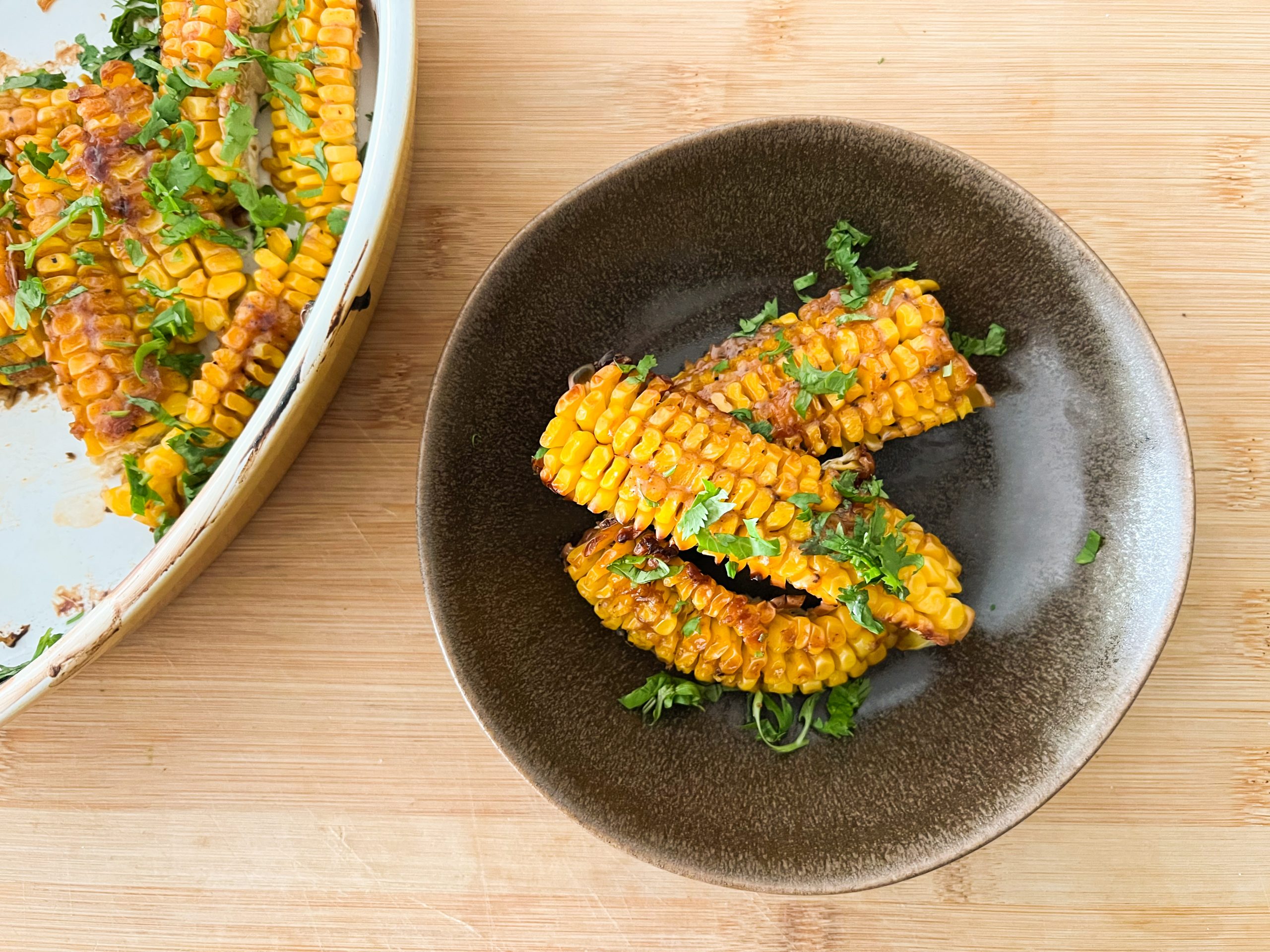 This recipe for roasted corn ribs with Greek honey is fun and something that makes a great Mediterranean diet snack or side dish. It's a great way to create something healthy to serve with dips, for example. The trick is to use really fresh corn, so preferably in season, when it's sweet and tender.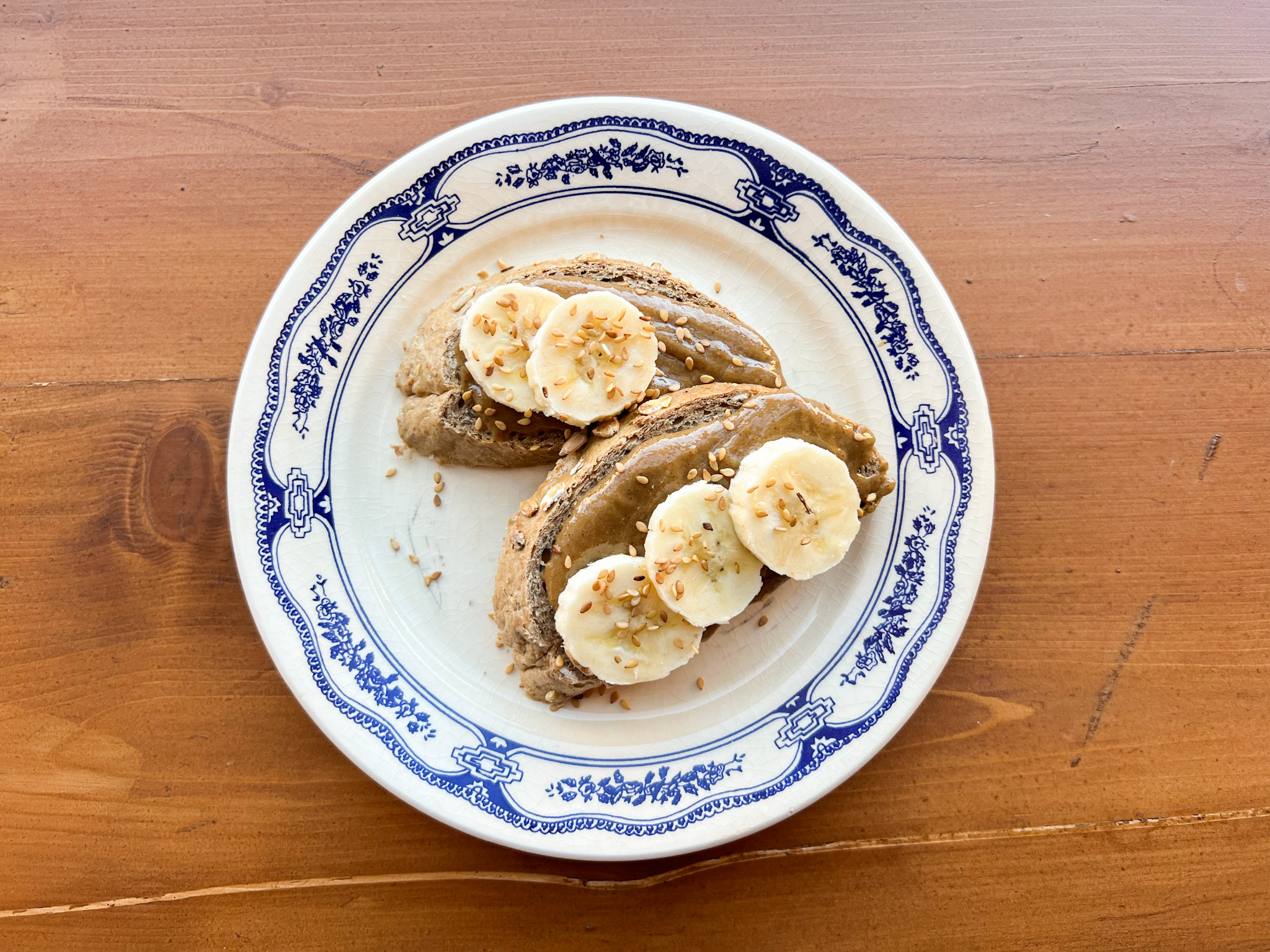 A healthy breakfast is an important part of the Mediterranean diet. One of the most important, nutritious and traditional Mediterranean diet ingredients for breakfast is tahini, or sesame paste. It is chick full of vitamins and minerals and a great source of easy-to-digest calcium. This breakfast is a superfood bonanza and it will keep you sated for hours to come after your morning meal.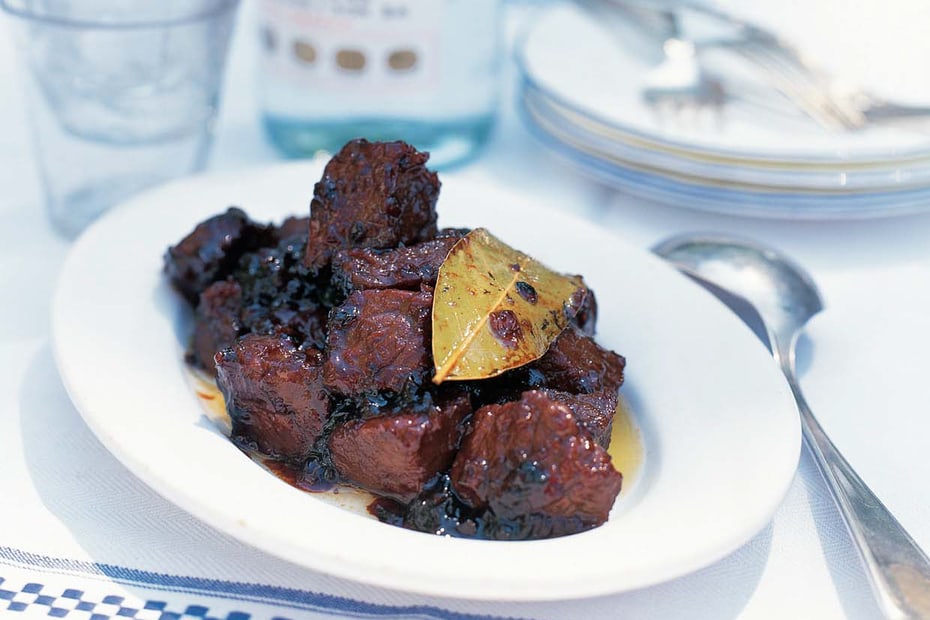 Crete, birthplace of the Mediterranean Diet, is also the home of this unusual Greek meze recipe for slow-cooked beef with honey. It comes from a small restaurant in Rethymnon called Avli, and it's the perfect combination of sweet and savory.