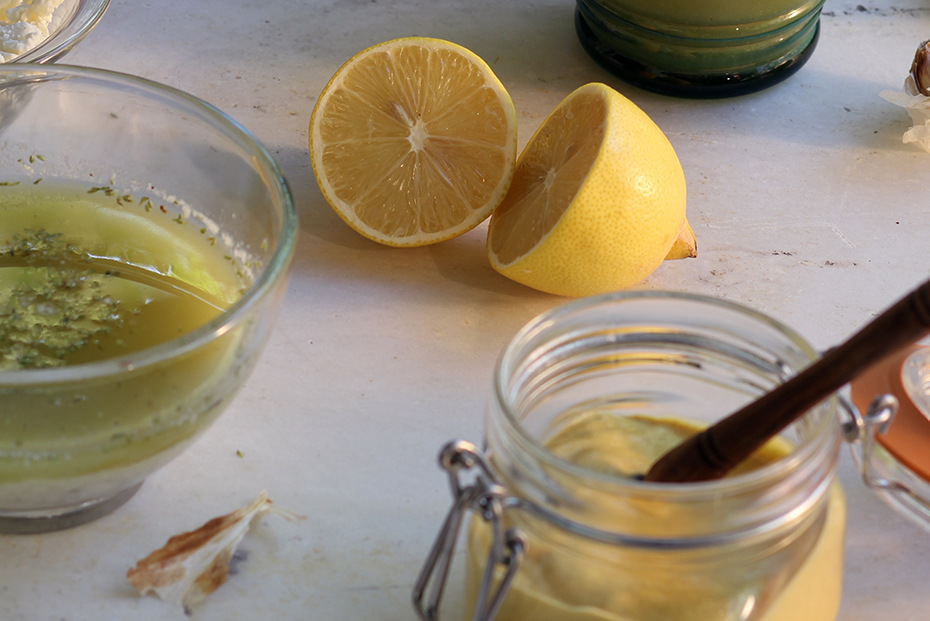 Lemon-Honey-Mustard Ladolemono me Meli kai Moustarda
---
This is my favorite Greek recipe for a classic dressing! Use it over a simple, fresh greens salads. It's also great over grilled seafood, such as shrimp and squid. You can try adding a grated knob of ginger to this as well as some fresh herbs of choice, such as chopped dill, parsley, mint or basil. I like to use Greek honey and Greek mustard in this dressing, but any good honey and pungent mustard will do.
Ingredients
1/3

cup

lemon juice

2

teaspoons

Greek honey

1

tablespoon

Greek

Dijon or other pungent mustard
Instructions
Whisk the lemon, honey and mustard together in a medium bowl. Add the olive oil in a slow drizzle, whisking all the while, until the mixture is smooth, creamy and emulsified. Season to taste with salt.