Romaine lettuce is, in fact, the salad green of choice on springtime tables throughout Greece, and particularly on my island of Ikaria, and it serves as a true taste of Greek spring: herbal, a little grassy, with just a faint bitterness in this crisp green.
Bibb lettuce is another popular choice, a light variety of butterhead that makes for excellent cups if you're looking for a light snack. And then there's iceberg, a relatively new addition to the Greek table – but interestingly, this crispy green has long formed the base for American Greek salads, those found in diners and other American food establishments.
While Greeks might not typically incorporate lettuce into a Greek salad, leafy greens certainly do appear in a number of other Greek recipes and dishes. I have to mention the Greek table staple, the regular lettuce salata, a generic term for tender lettuces like Boston or Bibb mixed together with fresh herbs and scallions or onions. You can also find delicious and springy takes like the Lettuce, Fennel, Orange & Radish Salad, which blends the crunch of fresh lettuce with the bite of sliced radish and a hint of citrus from the oranges.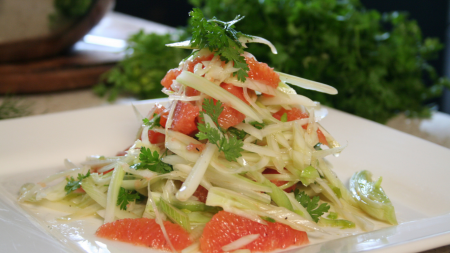 Then there are the wraps, like the oh-so-simple Greek Salad Wrap, which uses the simple principles behind the salata; tender romaine envelops a simple mixture of cheese, scallions, and herbs.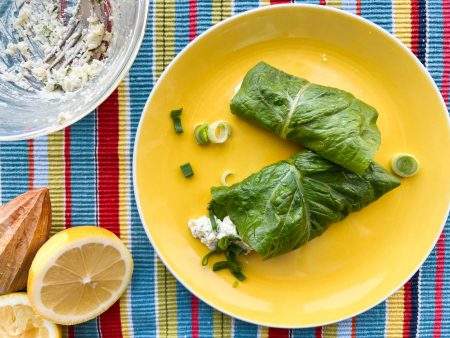 I also love to throw a slice of spring lettuce into some of my favorite sandwiches – all Greek takes on universally loved classics.
Just take my ​​Turkey Club with Feta & Spinach-Yogurt Spread, for instance, which nestles romaine in with feta and spinach yogurt spread.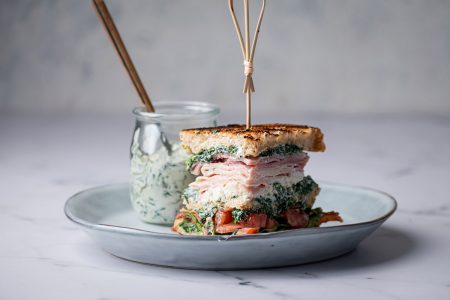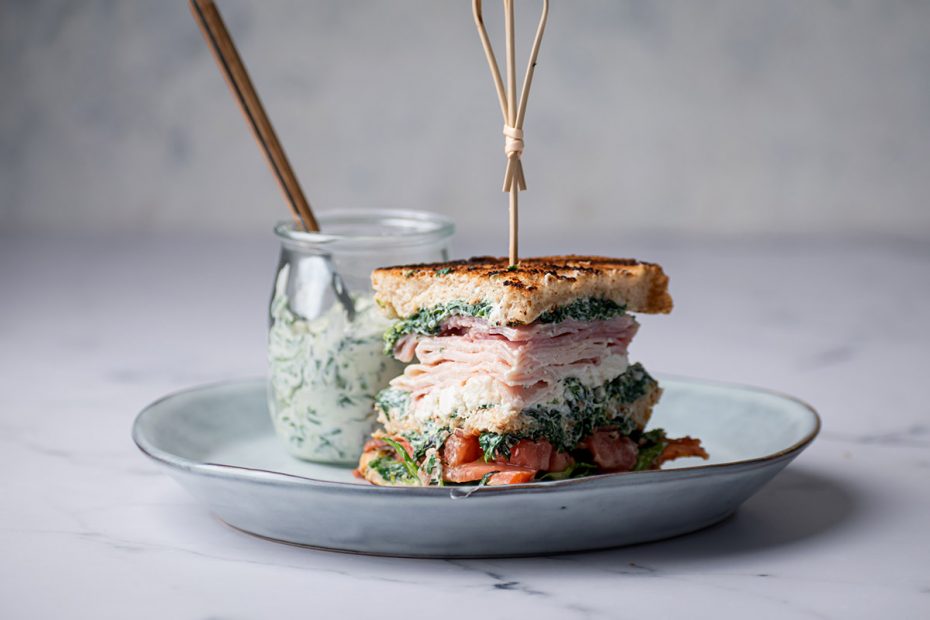 Or, try the Greek Salad BLT, a pile of traditional Greek salad ingredients with the addition of crisp lettuce. All good choices for incorporating a little taste of spring into your regular dish rotation!