Pumpkin is an obvious favorite fall ingredient, along with sweet potatoes and squash – these three are perfect to toss in a variety of delicious soups, stews, and salads! Greens are coming in droves, and you can use them in salads, of course, but don't forget to add a handful into your soup (like my favorite Ikaria Diet recipe club recipe, homemade tortellini soup with tomato, basil, and spinach) to up your folate intake.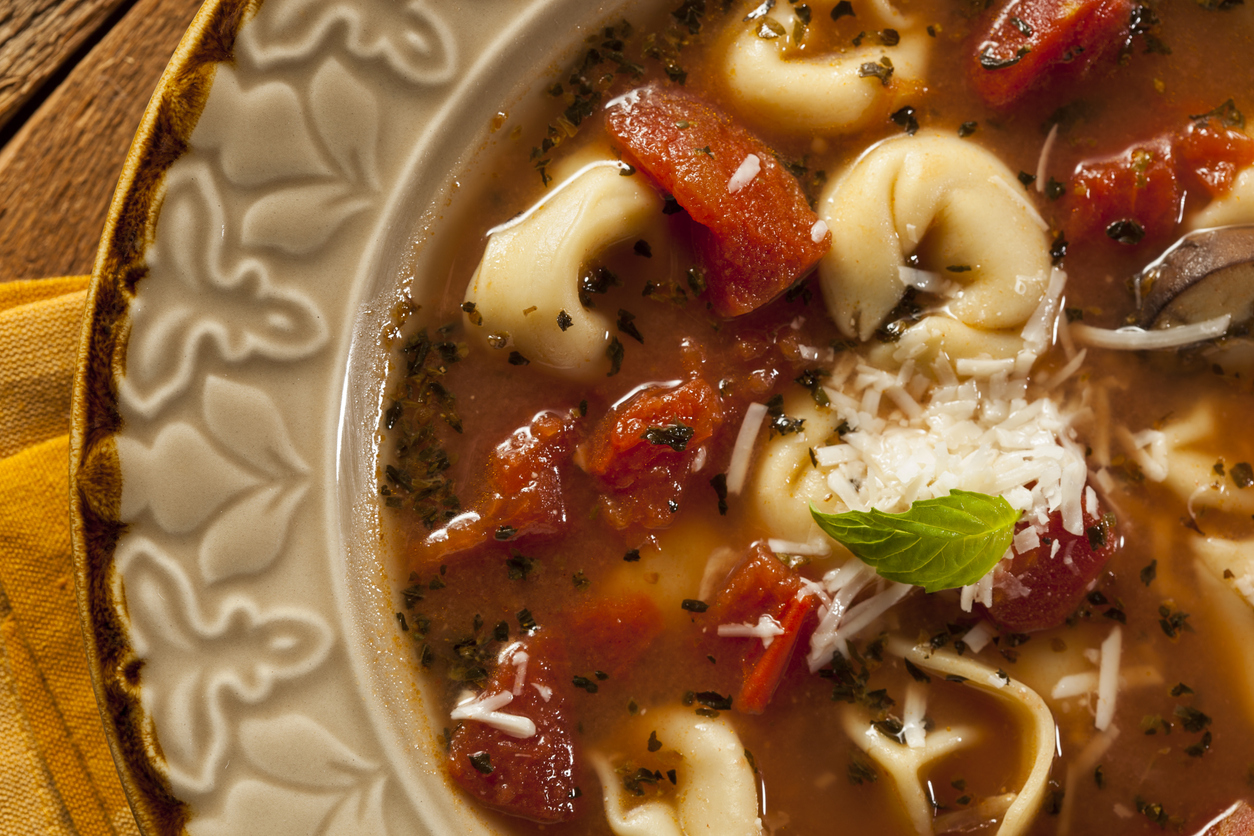 And if you're staying plant-based, but still looking for a healthy protein source, I've got plenty of Greek bean recipes to keep you full. And then there are all the ways mushrooms can start appearing in your dishes (personally, I love incorporating them into pastas!). And I can't talk about fall without talking about chestnuts, which are a key ingredient even as we move through fall and into winter!
Even fruit gets the fall treatment. Apples are a quintessential fall ingredient, as is quince, a fruit that is often referred to by its nickname "the golden apple." Scroll down to see how I like to incorporate these ingredients into Greek main recipes that are fall-ready!
Pumpkin
This Pumpkin-Carrot Soup with Trahana and Graviera has a few things going for it: it's a hot, hearty soup, the perfect thing to turn to as the weather gets colder, but it also features plenty of pumpkin. It's sort of the soup answer to pumpkin spice lattes! The addition of trahana and graviera turns this soup into a beautiful, sating, healthy Mediterranean Diet recipe.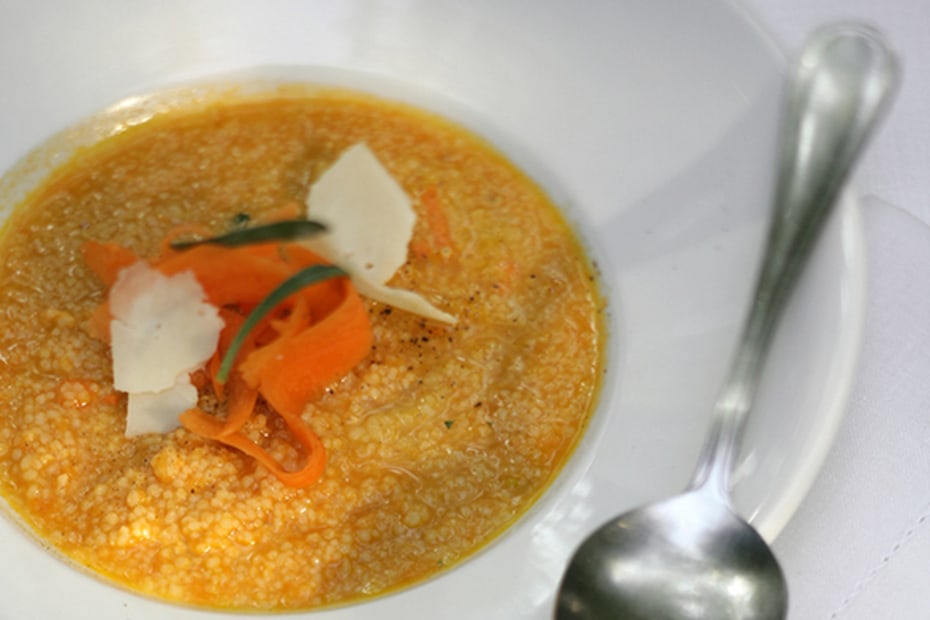 Sweet potatoes
Yes, you can roast or bake sweet potatoes, but have you thought about them in salads? On Ikaria, they were grown traditionally to the island's south and eaten as a humble dessert! But they were also a choice tuber for seasonal Greek salads, like this Ikaria Longevity Greek Salad with Sweet Potatoes and Arugula, a remake of an old, traditional Greek recipe from Ikaria that is surprisingly sophisticated despite its simplicity.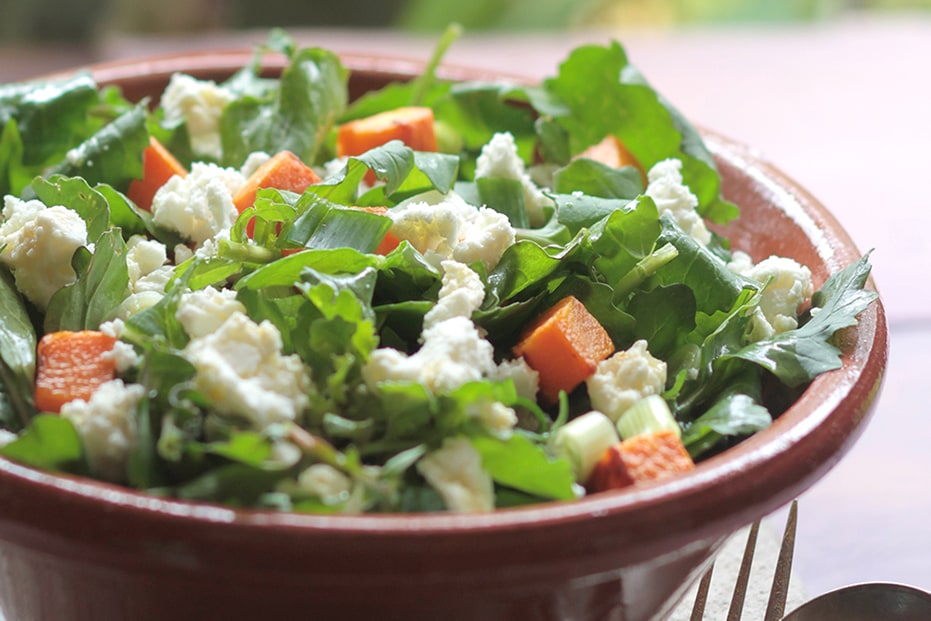 Squash
In this butternut squash recipe, a veggie takes on some serious meat-like qualities! My Butternut Squash Steaks with Olive Oil, Mint and Pistachios is proof of how hearty and delicious Greek plant-based recipes can be. Cooked in a heavy skillet for about 15 minutes, they are finished off with Greek ingredients including petimezi, olive oil, and Aegina pistachios.
Greens
Did you know that a Greek salad can contain almost anything, so long as it's seasonal? This Greek Salad with Figs, Tomatoes, Olives, Feta, and Arugula is a great example of how the change of seasons is mirrored in almost every Greek recipe. Not only does it feature a plethora of great seasonal ingredients – including a handful of peppery arugula, a green I love for fall – but it also is dressed simply with extra virgin Greek olive oil. This is a good trick for just about any fall salad, because it compliments anything that grows in your autumn garden!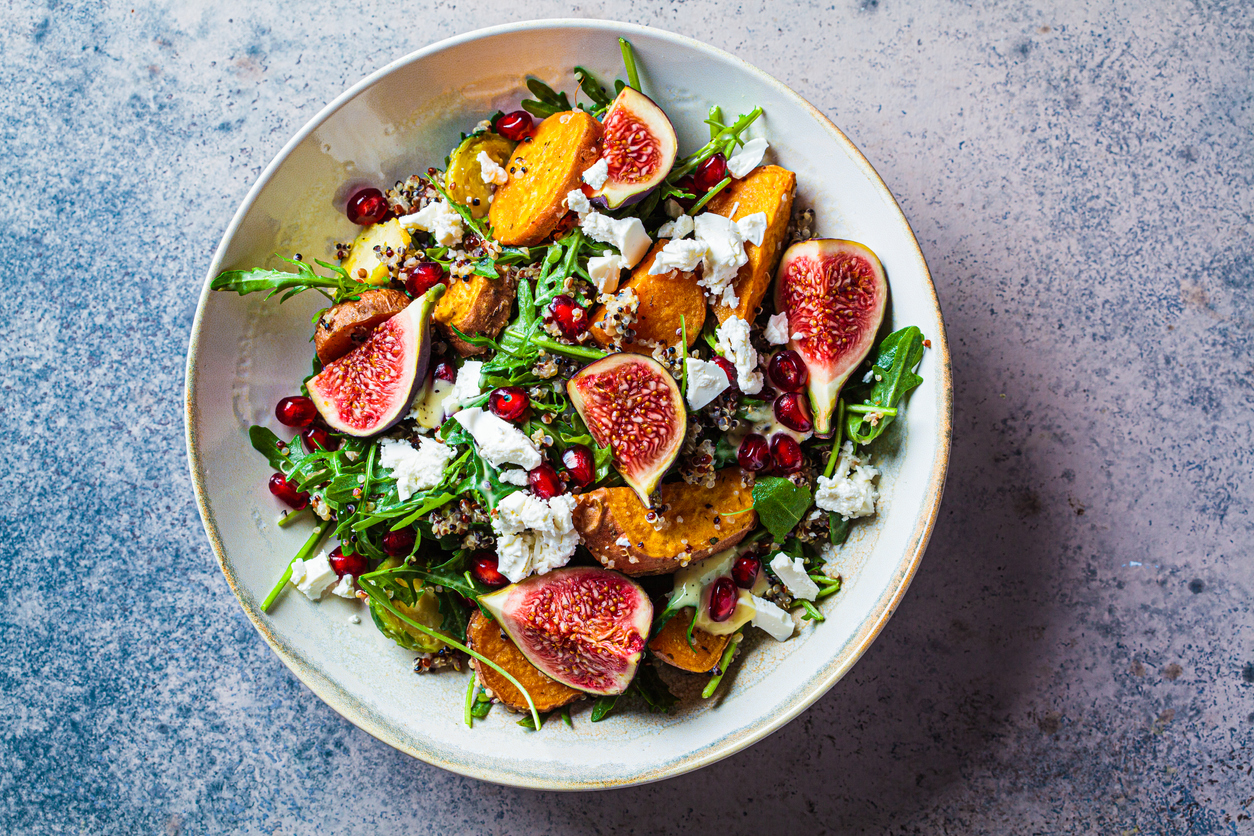 Mushrooms
Greeks have always considered mushrooms one of nature's most valuable and delicious wild foods, and fall is the peak season for gathering them. In the Greek kitchen they're most often grilled or fried in olive oil, sautéed into omelets, or preserved in olive oil and vinegar, but I find them to be a delicious and filling addition to this slow-cooked, spiced Mushroom Kritharoto with Orzo.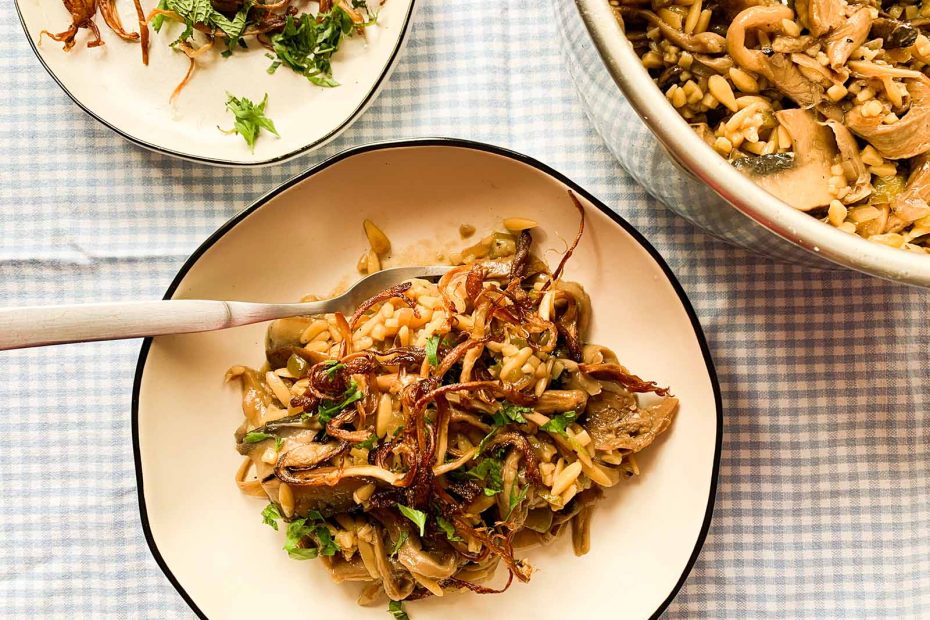 Beans
From salads, to soups, to main courses, beans, legumes and pulses provide the foundation for delicious meals that are also packed with plant protein! And when fall rolls around, I turn to this recipe for Giant Beans Baked with Grape Molasses and Herbs, starring meaty gigantes, tomatoes, and plenty of herbs, along with petimezi, which brings it all together. My latest e-book, 10 Great Bean Recipes for Fall, covers even more great ways to incorporate lentils, chickpeas, and peas in enticing, easy, tasty recipes, done the Greek way.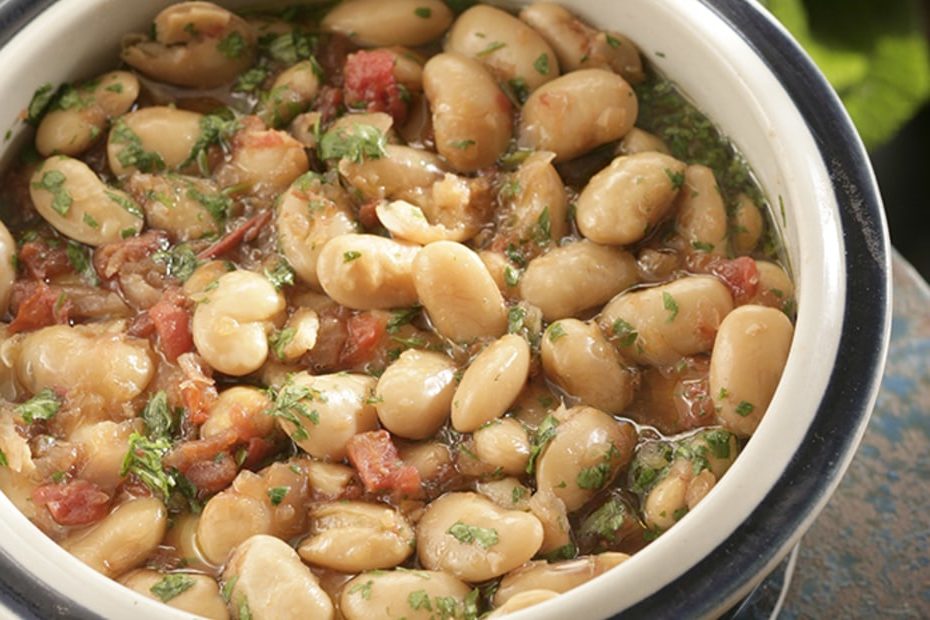 Chestnuts
Chestnuts, one of the oldest foods in the eastern Mediterranean, known to the ancient and modern Greeks alike by the same name, kastano, have always been an important food. This recipe for Braised Chestnuts and Shallots, AKA Kastana Stifado, is somewhat of an unusual Greek recipe from my book My Greek Table, but it also happens to be one of my favorites. It is an old country dish from Arcadia in the Peloponnese. Serve it with Greek or other noodles, or on its own.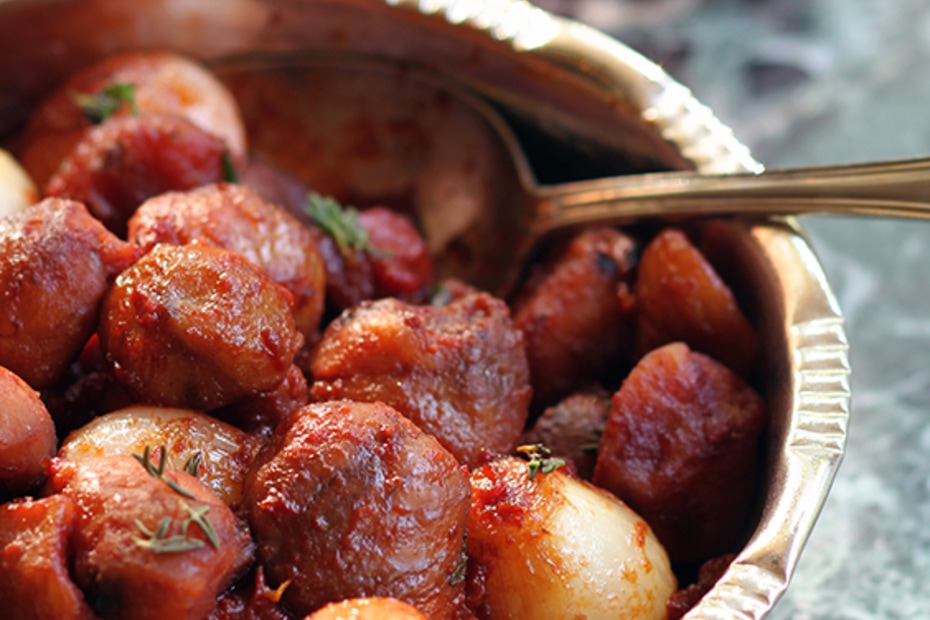 Apples
Apples are a great, naturally sweet treat during the fall! And they only get better when you stuff them with halva, a typical Greek dessert made with tahini (sesame paste) and sometimes studded with nuts and raisins, or even marbled with chocolate. Toss this dessert in the oven, and you've got my Baked Apples Stuffed with Halva! It's easy to make, but the presentation will make your diners think you've created something much more intricate.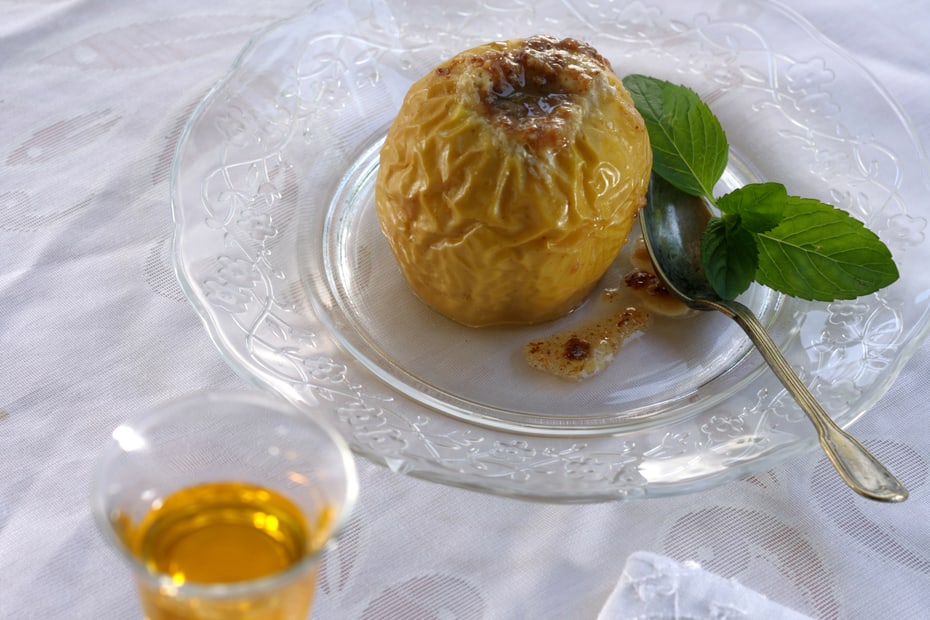 Quince
Most people think of quince paste as a Spanish specialty, but in Greece, quince in all its manifestations is very popular! When raw, this fruit might taste a little bitter or even sour, but after cooking it, you'll find it becomes deliciously sweet! And it becomes an elegant starter or meze in my recipe for Kaseri or Kefalotyri with Quince Paste & Pistachios.