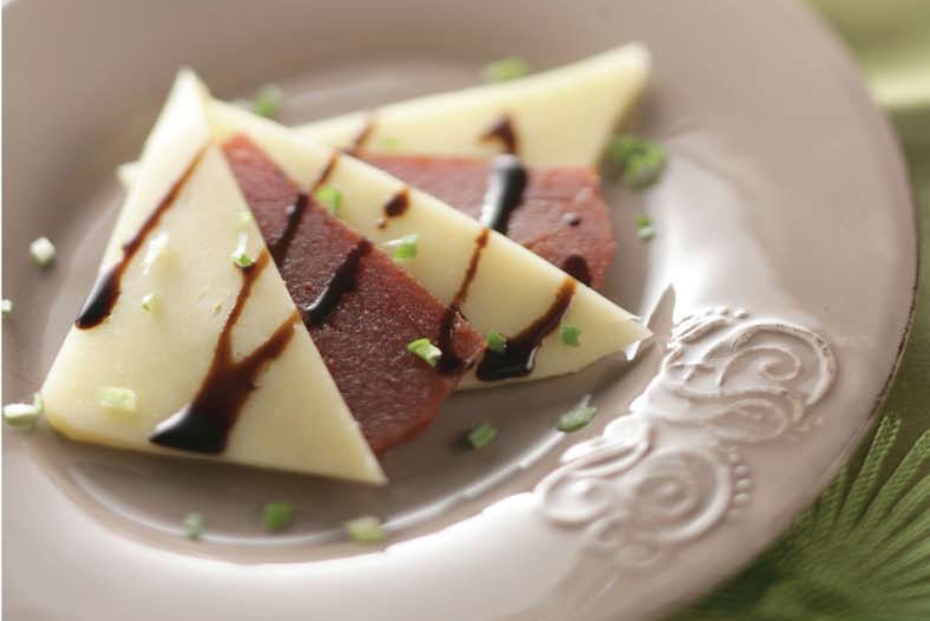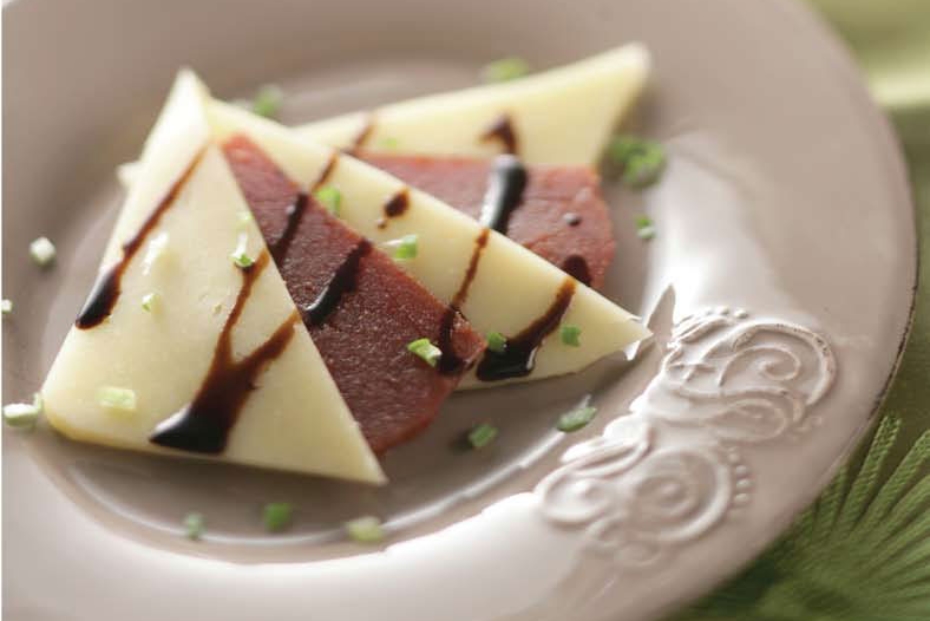 Kaseri or Kefalotyri Fanned with Quince Paste & Pistachios
2016-12-12 16:29:05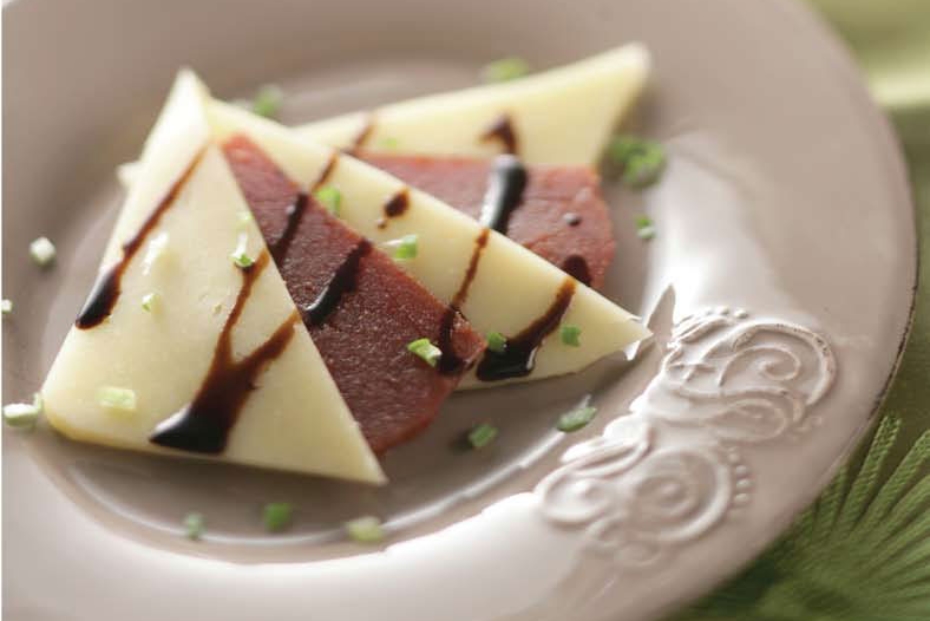 Serves 8
Most people think of quince paste as a Spanish specialty, but in Greece quince in all its manifestation is very popular, especially when in season in the winter. This dish is as simple and elegant a meze or starter as you can get.
Ingredients
1 pound Kasseri cheese, preferably aged, or kefalotyri cheese
12 oz. quince paste
16 chives
1 tablespoon petimezi or Balsamic syrup
¼ cup chopped unsalted pistachios
Coarsely grated black pepper to taste
Instructions
If the cheese rind has been dipped in paraphin, remove it using a vegetable parer or sharp knife. Discard. Cut the cheese into triangular wedges about 1/8-inch thick.
Cut the quince paste into rectangular pieces, about 1/4-inch thick.
Either on a platter or on individual plates, place the cheese and quince paste in an overlapping half circle or row, four or six pieces, two and two or three and three each, to an individual plate. Drizzle with a little petimezi or balsamic syrup, sprinkle with pistachios, pepper and chives and serve.
Greek Food - Greek Cooking - Greek Recipes by Diane Kochilas //www.dianekochilas.com/