The countdown continues to one of my favorite food holidays, Thanksgiving! And with the big day only 23 days away, it's time to really start thinking about what delicious recipes I'll be adding to my table. For me, the show-stealers are often the side dishes. My favorites are usually plant-based, Greek vegetarian sides for Thanksgiving, ones that bring together all the great meatless dishes of the Greek kitchen and the Mediterranean diet.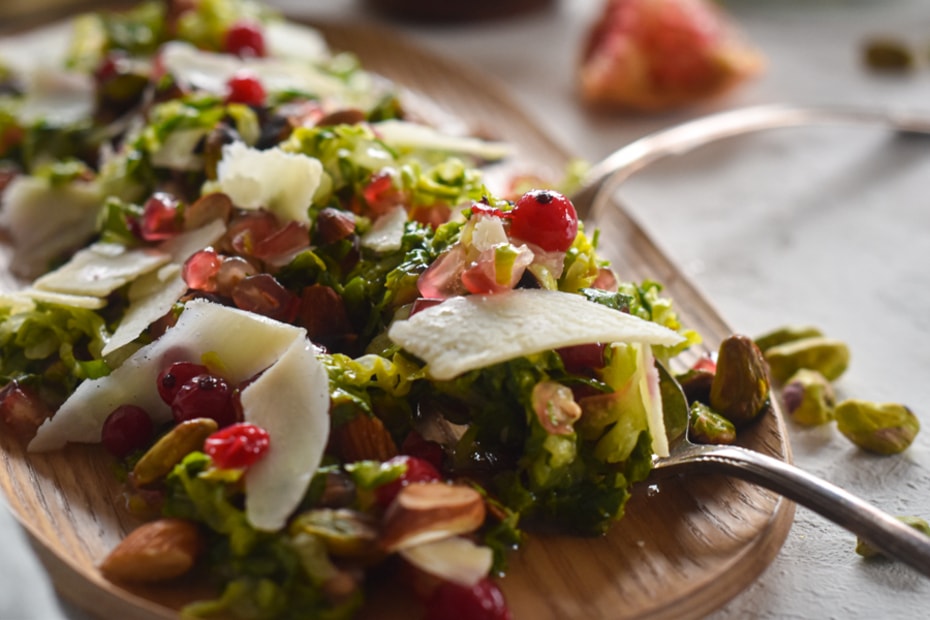 These recipes are great for everyone, really. Thanksgiving is sometimes considered a bit of a challenge because of the variety in people's dietary preferences, but I think this actually means the table becomes more interesting and fun. And Greek cooking offers up so many great ideas for plant-based Thanksgiving options.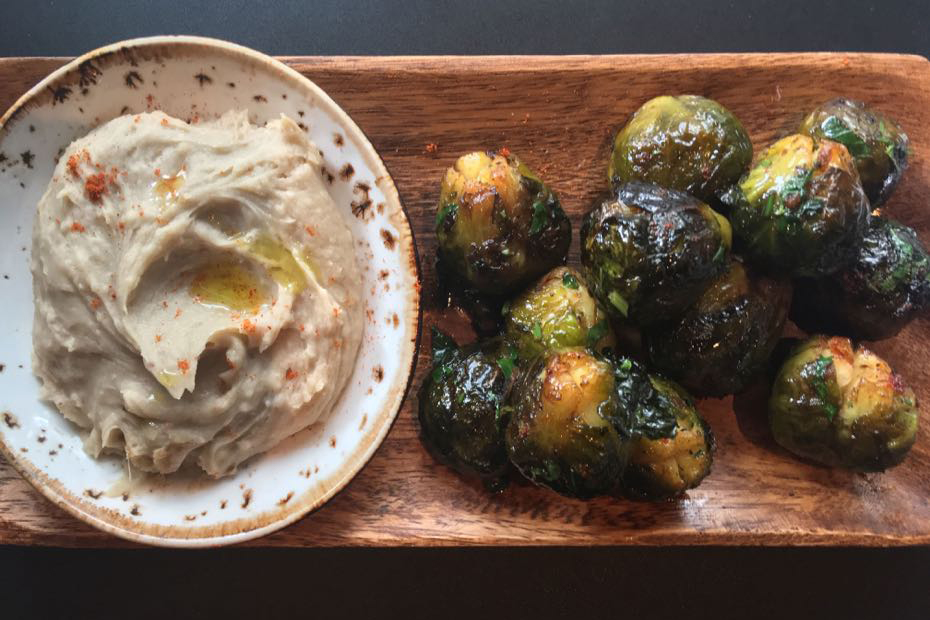 Whatever your veggie preferences, there's a good Greek-inspired recipe for you: Brussels sprouts, corn, greens, sweet potatoes, and more can all find a place at the table. These recipes are characterized by their robust flavors and copious herbs, a light way to approach a holiday of very heavy eating! And in all of them, olive oil is an absolute must. Scroll down for some of my favorite Thanksgiving ingredients, and check out my favorite ways to incorporate them into your holiday meal!
Brussels Sprouts
I love everything in the cruciferous cabbage family, but I think I have to admit – I love Brussels sprouts most. They're great in salads, like my Shaved Brussels Sprouts Salad, which pairs these delicious little veggies with pomegranate and nuts. It's bursting with flavor, and while it's great any time, I especially love it on Thanksgiving. And when they're roasted, that's just peak fall! Honey Roasted Brussels Sprouts with Chestnut Skordalia is the perfect pairing; the garlicky skordalia's underlying sweetness complements the smoky, roasty crunch of the sprouts!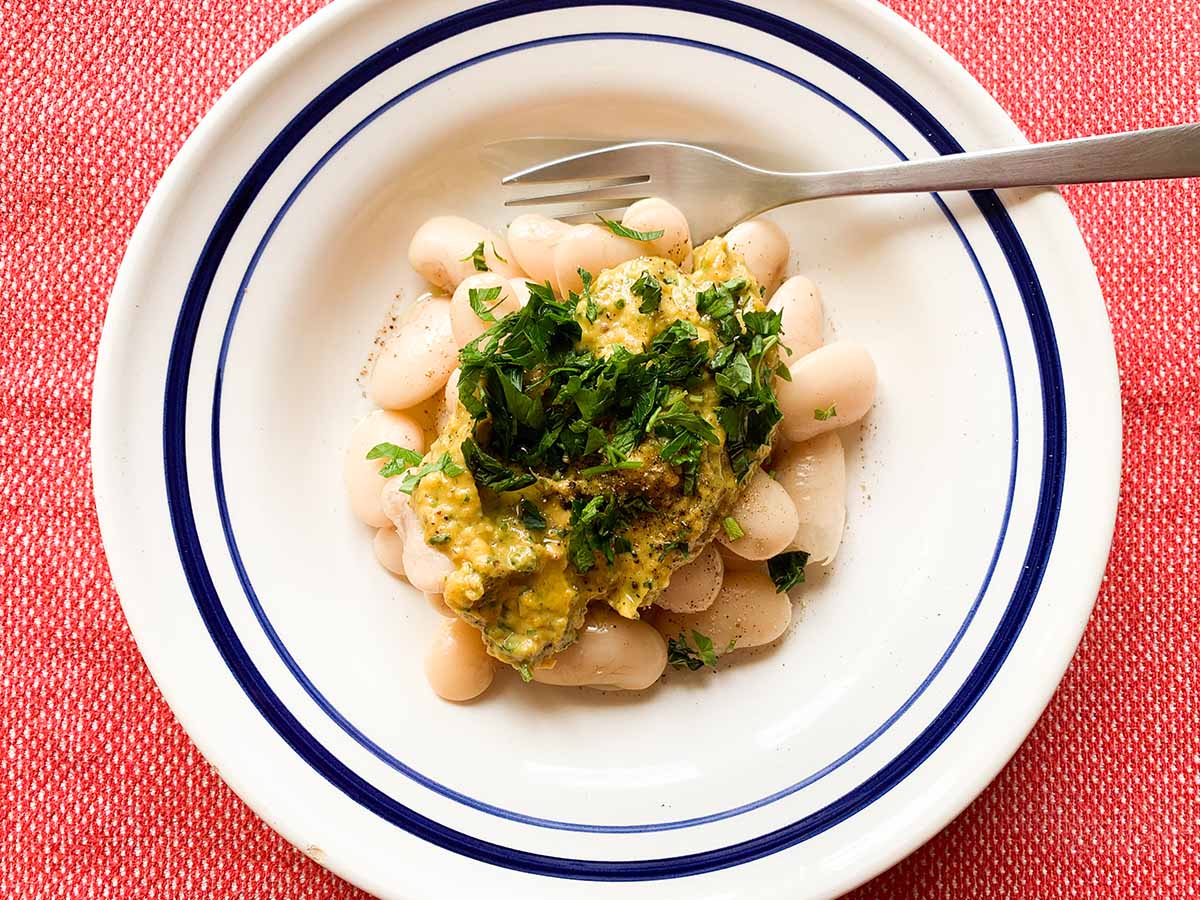 Giant Beans
If you're looking to fill your Thanksgiving table with vegetarian recipes, you'll certainly want a few heartier options next to all those gorgeous salads. That's where Greek bean and legume recipes come in. They're a filling alternative to meat, and they're a great palette for building a delicious Greek-inspired Thanksgiving recipe! The most Greek-American of them all might just be my Warm Gigantes Salad with Pumpkin Pistachio Pesto, which takes a classic Greek giant beans recipe and adds a hearty helping of a delicious pesto that just screams "fall." Another favorite fall side dish is my Classic Giant Bean Casserole with Honey and Herbs, a simple dish that promises to wow a crowd with its fresh flavors and high-quality Greek ingredients.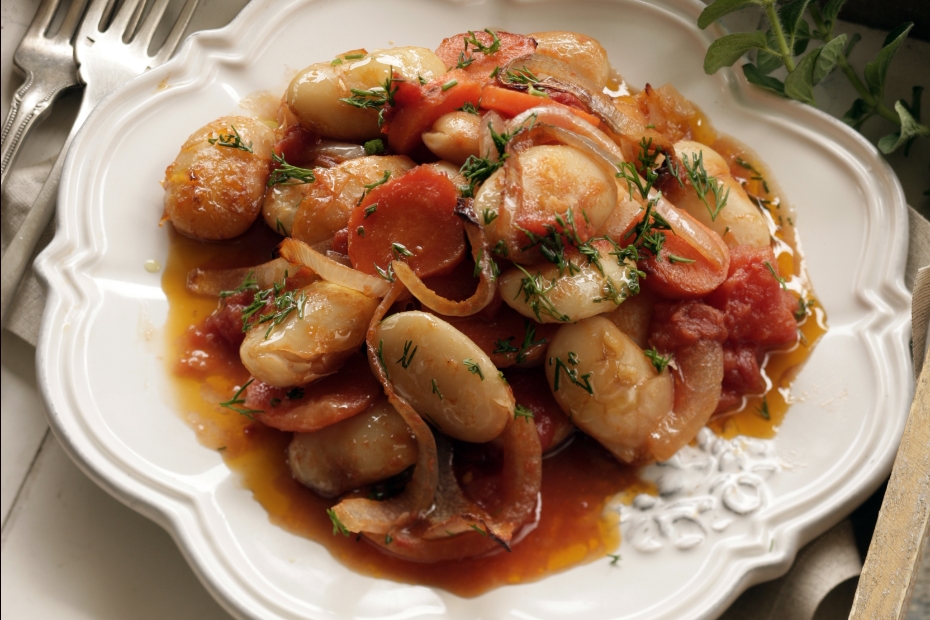 Cauliflower
This vegetable is often a little misunderstood. In the Greek kitchen, it frequently gets boiled to mush, and is then paired only with lemon and olive oil, but for the Thanksgiving table, I prefer another approach! Roasting them, a la my Cauliflower Steaks with Crispy Capers and Spicy Tahini Sauce, brings out so much flavor! Or, try steaming it and pairing it with a honey-feta dressing – it's the perfect example of an easy, delicious Mediterranean diet recipe.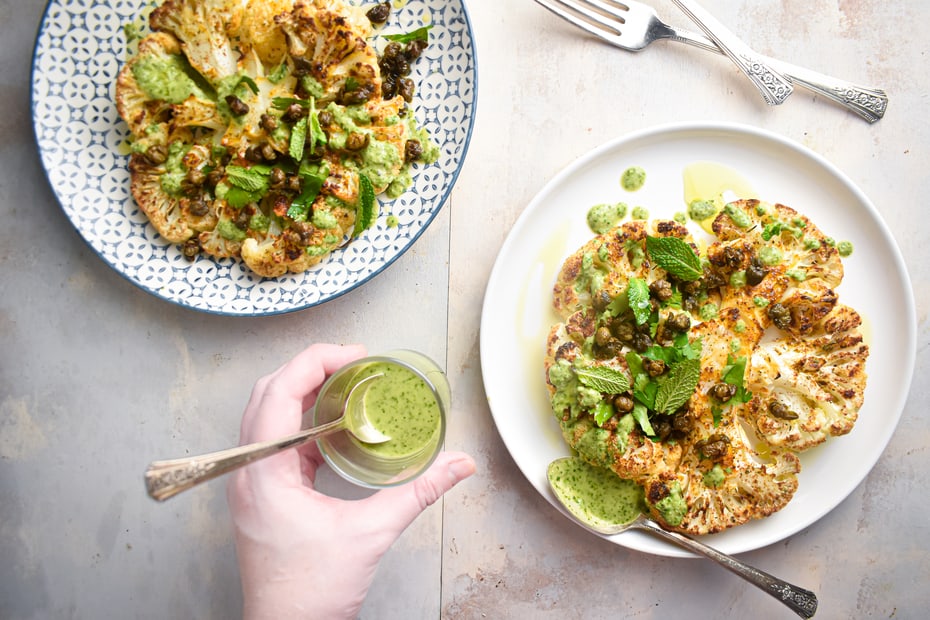 Corn
Corn might not seem like an obvious choice for a Greek recipe, but there are plenty of wonderful Mediterranean diet-approved corn recipes that are just perfect for Thanksgiving! Take my Corn Ribs, for example, which are a fun way to create something healthy to serve with dips – when corn is in-season, it'll be even more sweet and tender! And corn is wonderful in this Roasted Red Pepper Soup, which pairs seasonal corn with healthy roasted red peppers and tangy Greek feta!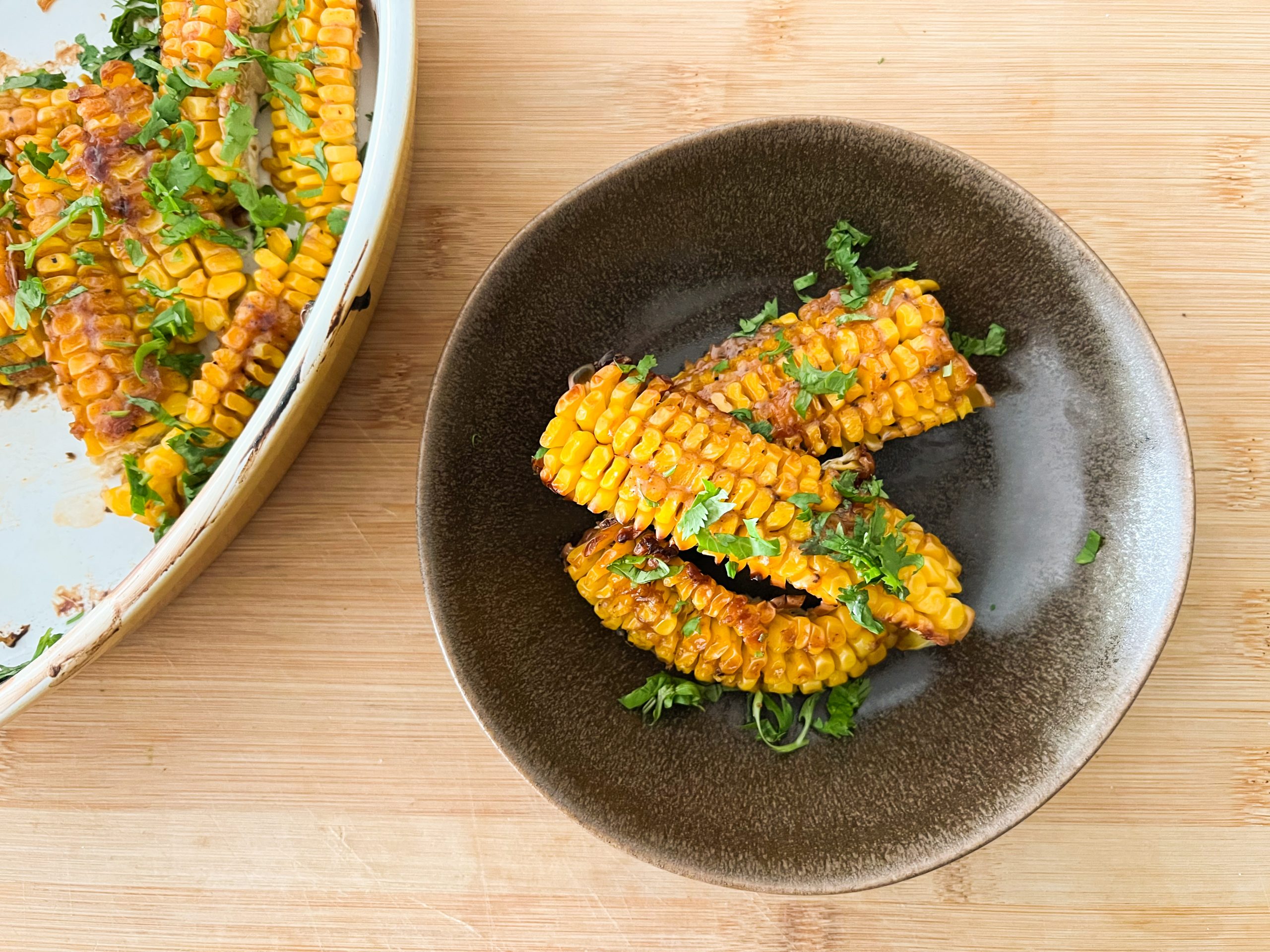 Greens
You can go a predictable route when it comes to greens (there are a billion spinach salads to choose from!), or you can get creative with your greens! You can go for a Greek recipe from the Ionian island of Corfu, for Braised Greens with Tomato and Feta, an easy and unique way to pack a bunch of flavor into a healthy greens recipe! Or pair cooked spinach with a tasty, hearty legume, like chickpeas, in the fast and easy recipe for Lemony Chickpeas and Spinach! No hard work required, but your guests are guaranteed to love the result.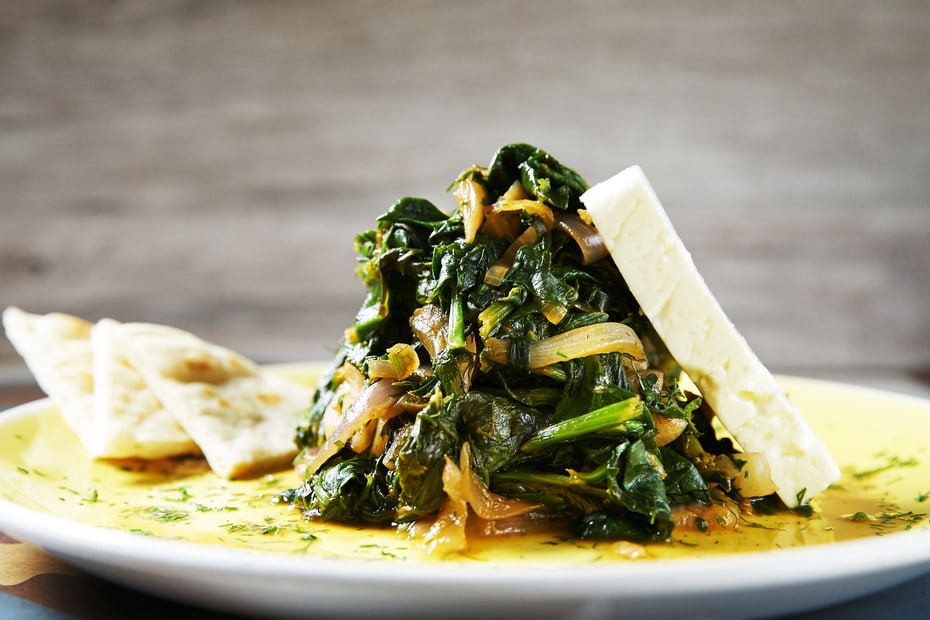 Sweet Potatoes
I love adding sweet potatoes to just about everything – it's in my Ikarian blood! They're an important longevity food on the Blue Zone Greek island of Ikaria, rich in antioxidants. And conveniently, they also pair well with just about everything Thanksgiving. I like to opt for something quick and simple, like Sweet Potato Feta Phyllo Triangles, or Oven-Fried Sweet Potatoes with Herbs and Olive Oil.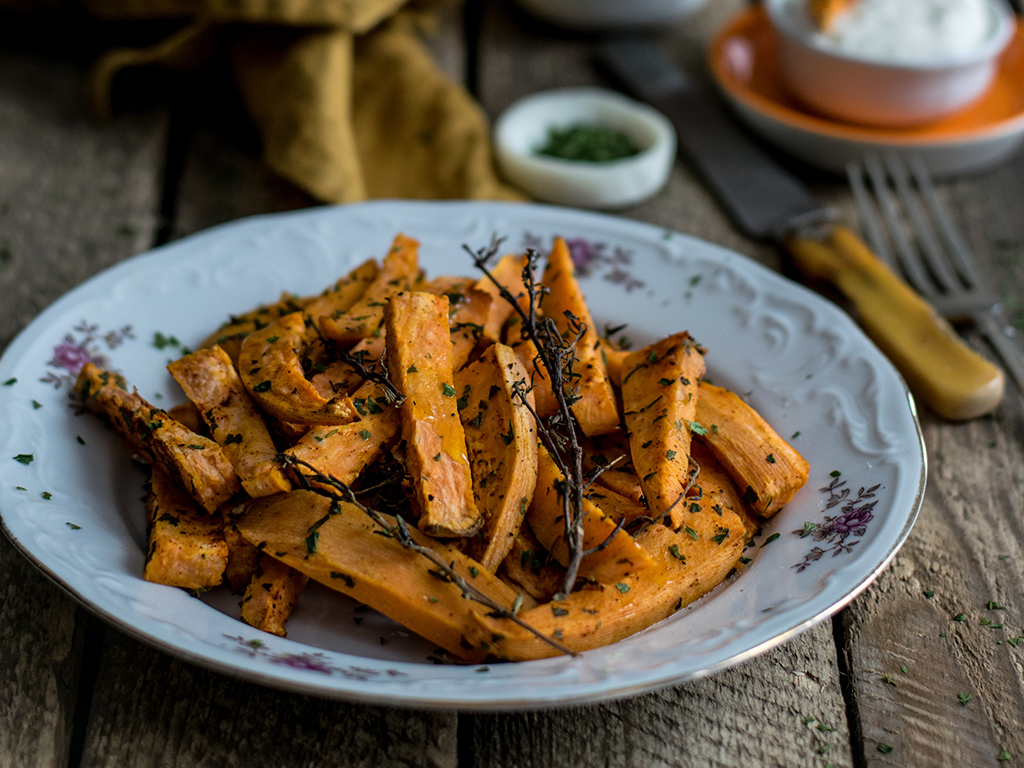 Pumpkin
This list rounds out with the ultimate fall ingredient, pumpkin! Yes, it's perfect to enjoy in a pie, but it's also wonderful in an array of Greek side dishes! The prime example: Grape Leaves Stuffed with Pumpkin, Rice, and Herbs, a regional variation on the Greek classic, dolmades – straight from the Aegean islands to your table! And this Pumpkin Soup with Greek Yogurt and Honey? It's Thanksgiving done totally Greek, finished with Greek yogurt, Greek honey, Greek olive oil, and Greek kefi!