I'm diligently working on my holiday menu these days, and while there will, of course, be plenty of vegetarian side dishes (that can double as mains in many cases), this is the time of year when the protagonist of the meal is meat. Traditionally, Greeks eat either turkey, rooster, or pork on Christmas – and on Ikaria, the preference towards pork is especially significant. There is an impressive array of classic Greek pork dishes for Christmas dinner and the reasons have more to do with ancient agrarian customs than anything else.
We almost always choose pork on my home island, because the holiday is marked by the pork slaughter – a festive time when families get together to make everything from sausages to cured pork from the family pig. This is still a living tradition for Ikarians and among many Aegean islanders.
But generally, the pig has always been a key provider of protein during Greece's colder winter months. It starts on December 6, a major feast holiday that celebrates St. Nicholas, and continues through to late January, when St. Anthony is celebrated on January 17. Throughout this season, the hoirosfagia, or festive hog slaughters—take place in agrarian communities where families usually raise a hog or two to be slaughtered in mid-winter. This calls for a sort of working party, during which friends and neighbors partake in the feast, and in many places, there is a specific order to the preparations, which can take around 3 days.
The liver is very often the first treat, fried on the afternoon of the slaughter. At night a ground pork sauce might be served over pasta or maybe a soup made with the neck, undoubtedly one of the tastiest cuts of the animal. The making of sausages follows, these are flavored differently in the various parts of the country in which they are produced. In the Cyclades, for example, fennel is the main seasoning; in the Peloponnese, orange; in Macedonia hot pepper and cumin.
This means, of course, that there are a number of fantastic regional dishes centered around pork. Below, find my list of Greek Christmas dinner recipe ideas, all featuring this convenient, flavorful, and very versatile meat.
This one comes first, for obvious reasons! Lemony pork stewed with collards (lahanides in Greek) is probably the most popular winter recipe on Ikaria, and it's definitely holiday-ready, as it calls for strong wine and company. This dish comes in 3 main variations. The first is with fresh pork, preferably bone-in (for more flavor). But the more traditional versions require you to smoke your pork. The leg is usually smoked, but I've also come across this recipe for smoked pancetta, which you can find in Italian markets.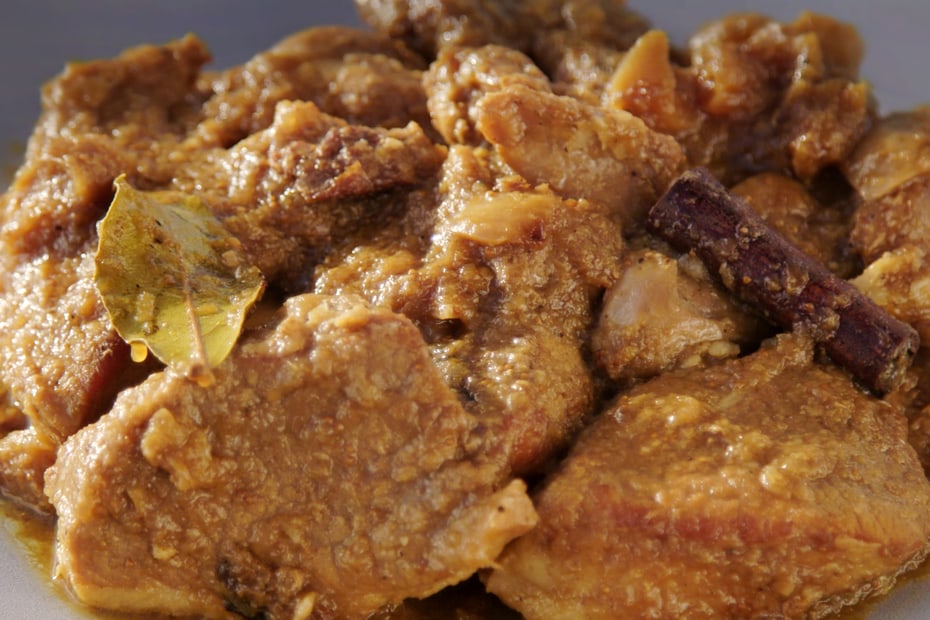 Pork? Figs? Trust me on this one. This luscious, rich Greek recipe for pork braised with figs comes from the land of Messinia, where pork has been key to the local diet since the Ottoman occupation. Figs grow all over the region, and the combination with pork is just heavenly.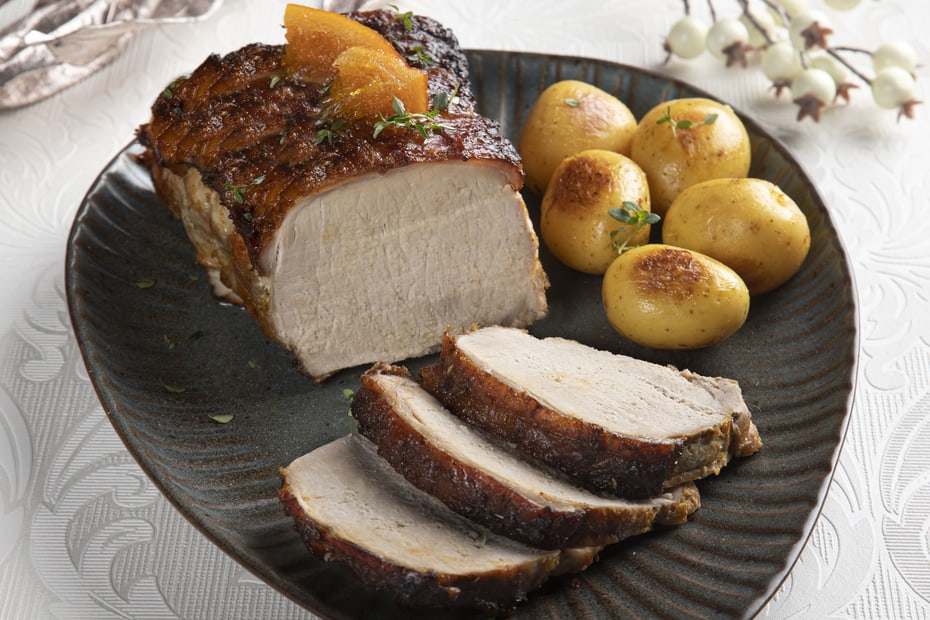 A bunch of unusual Greek ingredients go into this classic Greek recipe for pork loin, including orange spoon sweets, Greek balsamic (AKA petimezi), and an aromatic honey vinegar – one of my favorite Greek artisan products. The combination of sweetness and the freshness from the spices makes it a wonderful dish, a standout on your Christmas menu.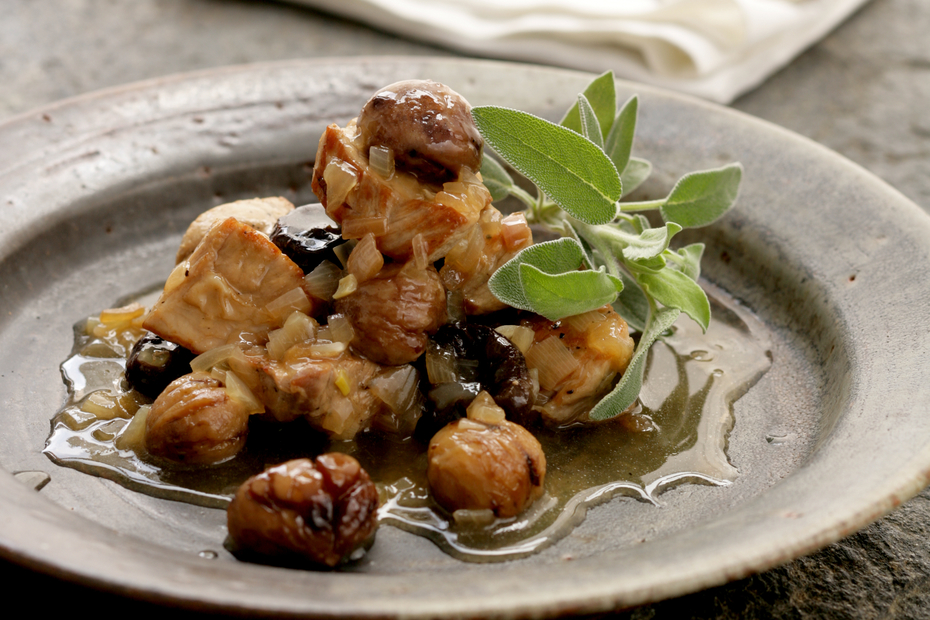 I've already mentioned that pork is the perfect pair for figs, but did you know it is also excellent with a variety of nuts? In the Greek kitchen, meat is often paired with nuts and dried fruits, giving the recipe an interesting array of flavors and textures.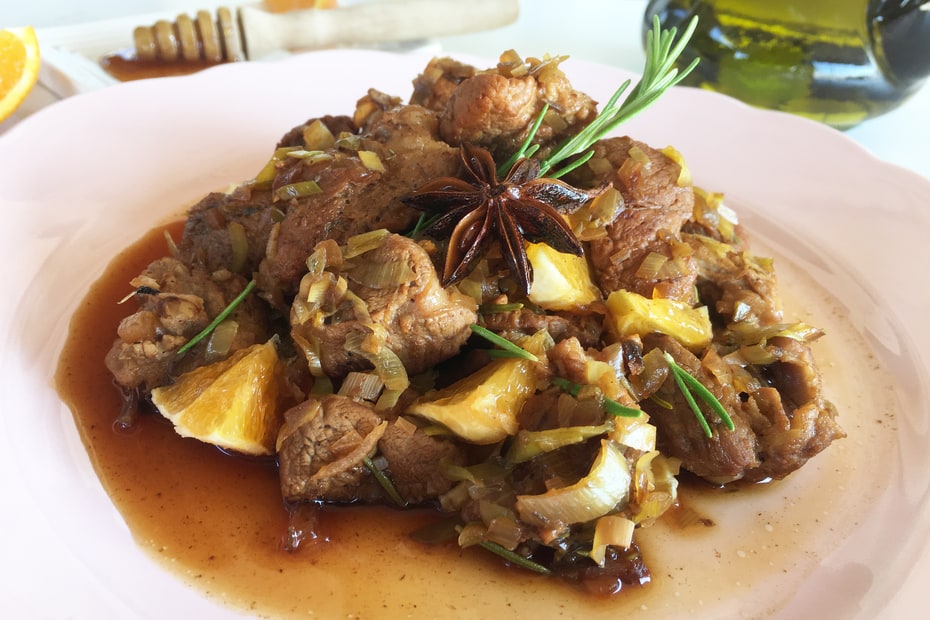 This is a one-pot wonder that I absolutely love. It's sure to impress, not just because of its wonderfully fresh herbal flavors (think rosemary, bay leaves, star anise, dried chiles, and orange zest), but also because of the addition of Greek honey caramelizes, adding a delicious underlying sweetness to the meat.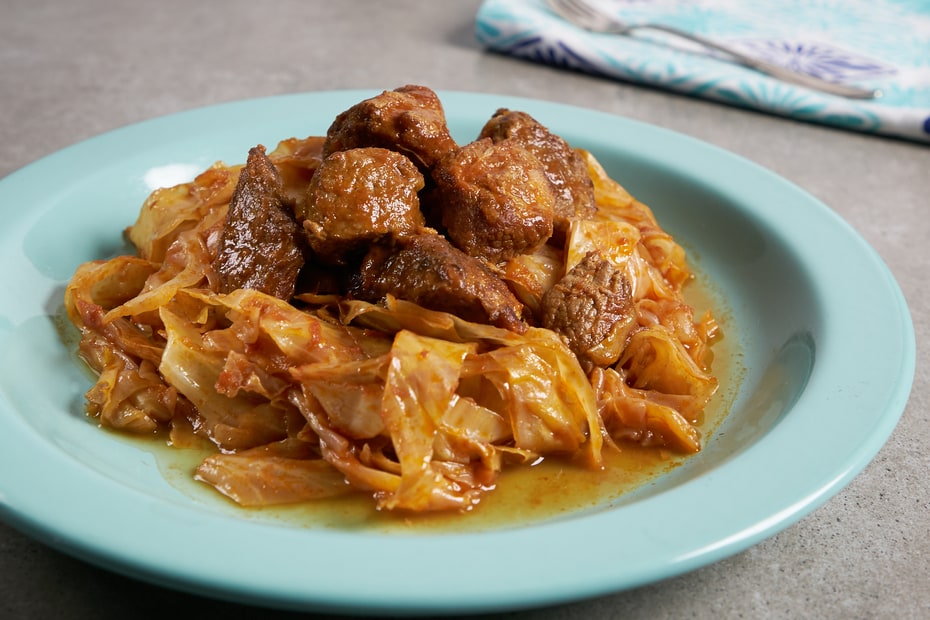 Throughout the Peloponnese, cabbage is referred to colloquially as mapa–mop! This local recipe is made with very few ingredients, but the flavors are complex and absolutely delicious. It's proof that everything can go well with pork – even cabbage. This winter classic might not seem like the most festive, but it's a great choice for your Christmas table.