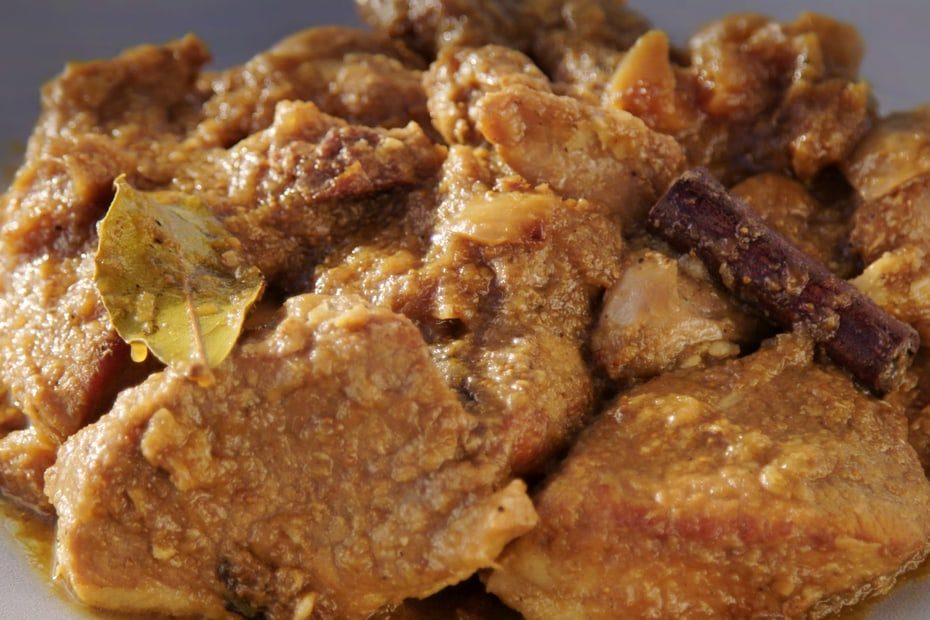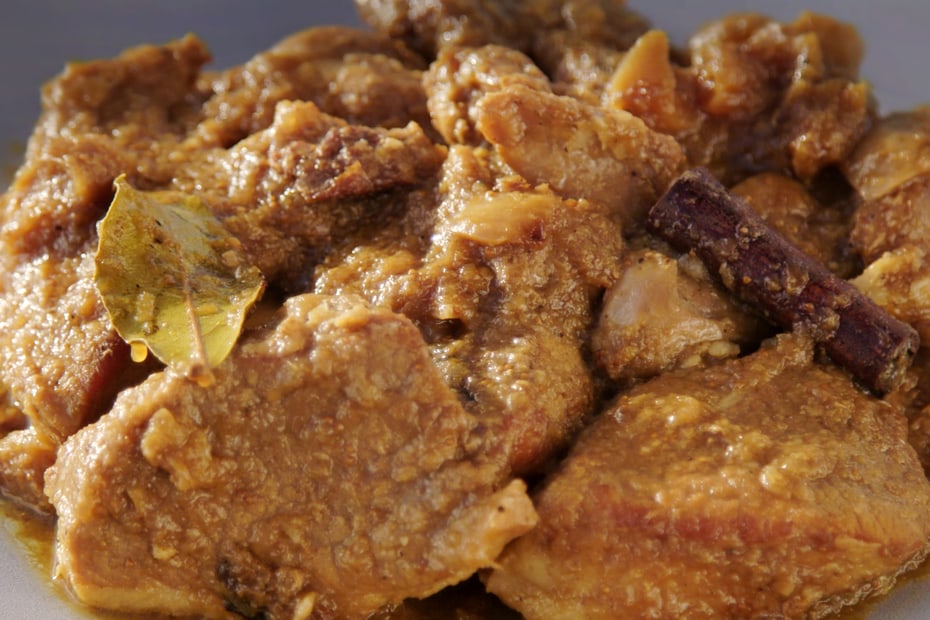 Hoirino me Syka - Pork Braised with Figs
---
This luscious, rich Greek recipe for pork braised with figs comes from the land of Messinia, where pork is a very important meat because it was the only animal protein locals could savor with impunity during 400 years of Ottoman occupation. Figs grow all over the region and the combination is divine.
Ingredients
2.2

pounds

/ 1 kilo boneless pork shoulder

Extra virgin Greek olive oil as needed

about 2/3 cup in total

1 - 1 ½

cups

all-purpose flour

½

c

white wine

2

red onions

grated

8

figs

cut into 1-inch/2.5-cm chunks

4

bay leaves

2

cinnamon sticks

⅔

cup

water

or more, as needed

2

tablespoons

petimezi

(grape molasses)
Instructions
Wash and dry the meat.

Heat ½ cup olive oil in a large pot.

Place 1 cup of flour on a large plate or bowl. Season the meat lightly with salt and pepper, and toss in the flour lightly, shaking off the excess. Add the floured meat to the hot oil, turning carefully to brown on all sides. Deglaze the pan with the white wine. Add enough water to come about two-thirds of the way up the depth of the meat. Cover and simmer for about an hour and a half, until the meat is about two-thirds of the way cooked. Remove with a slotted spoon and set aside.

Add another half cup of olive oil to the pot and cook the onions, turning and stirring gently, until soft, about five minutes. Add the figs, bay leaves and cinnamon. Season with salt and pepper and add one cup of water. Cover and simmer for 20 minutes until the figs are very soft.

Add the meat back to the pot and cook all together for about 25 to 30 minutes, or until the meat is very tender. Drizzle in the petimezi and continue simmering for about 15 to 20 minutes longer, or until all the pan juices are nice and thick.

Remove and serve, with mashed potatoes or rice, as desired.