A good dip reflects the true spirit of Thanksgiving. A dip is meant to be shared. Greek dips are essentially meze, and the meze table is all about shared plates, enjoying food and drinks with friends.
Greek dips are incredibly versatile, and they can grace your table for any course. Part of their charm is that they pair perfectly with so many ingredients. Sweet potatoes? Yes. Sweet potato fries? Definitely. Bread and rolls? Of course. Vegetables? Obviously.
In the Greek-inspired Thanksgiving spirit, I've put together a list of my 6 favorite Greek-inspired Thanksgiving dips!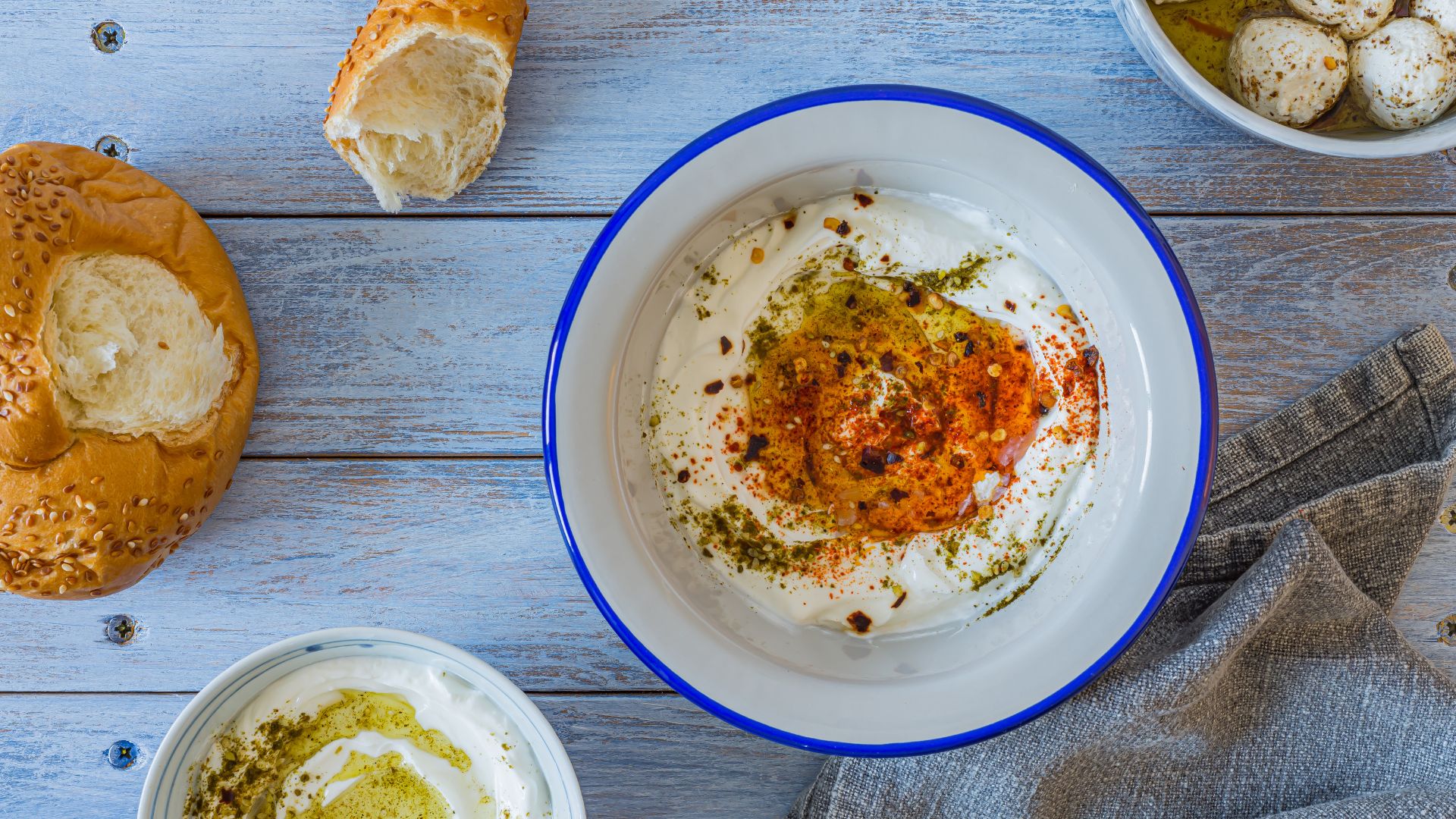 Greek feta is a fun dairy base you can use for your dips. A little tang, and plenty of good texture – it's a combo that lends itself to lots of good pairings. This Greek dip is a classic, and one that you have probably heard of before. It's called Tyrokafteri, which translates as spicy cheese, and it's the perfect accompaniment to almost anything (I'm not embarrassed to admit that I'd even eat it plain with a fork!).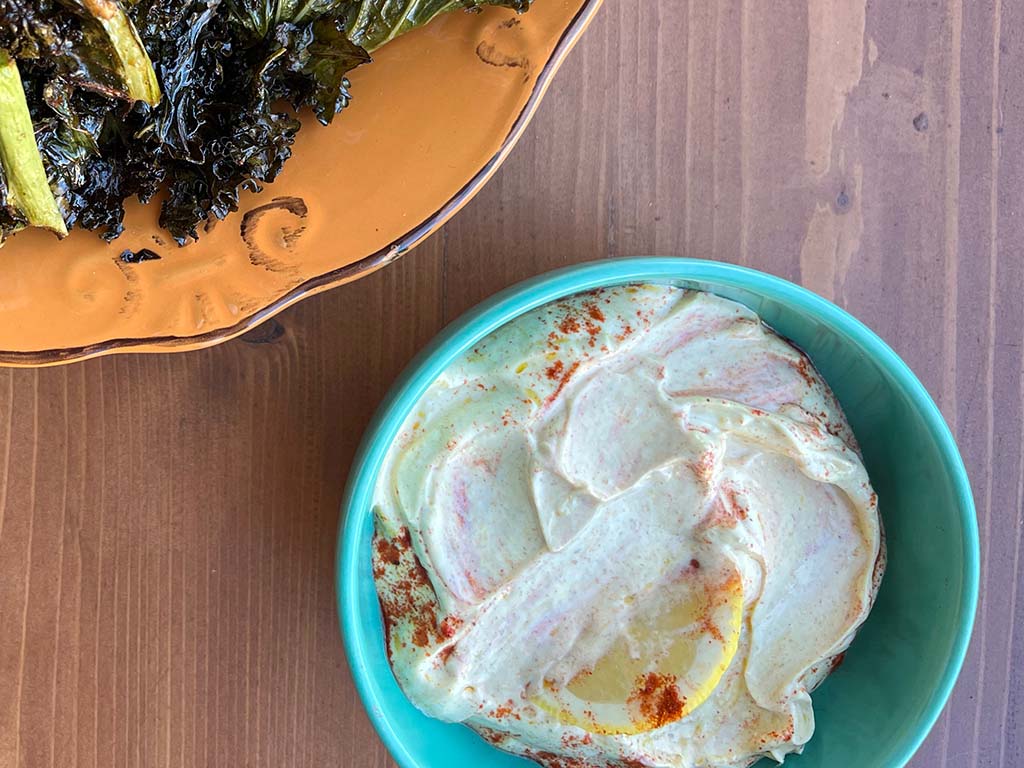 Yogurt forms the perfect base for just about anything – it's the perfect carte blanche for all sorts of flavors, heat levels, and ingredients, including herbs, spices, and more. This recipe is super simple, and super customizable: spice it up your way, and add as much heat as you want! It combines a little sweetness from the Greek honey and petimezi with the spice of curry, cumin, and cayenne powders. It speaks to the simplicity of Greek flavors together, and it can be enjoyed with chips as an appetizer or alongside veggies on your Thanksgiving table!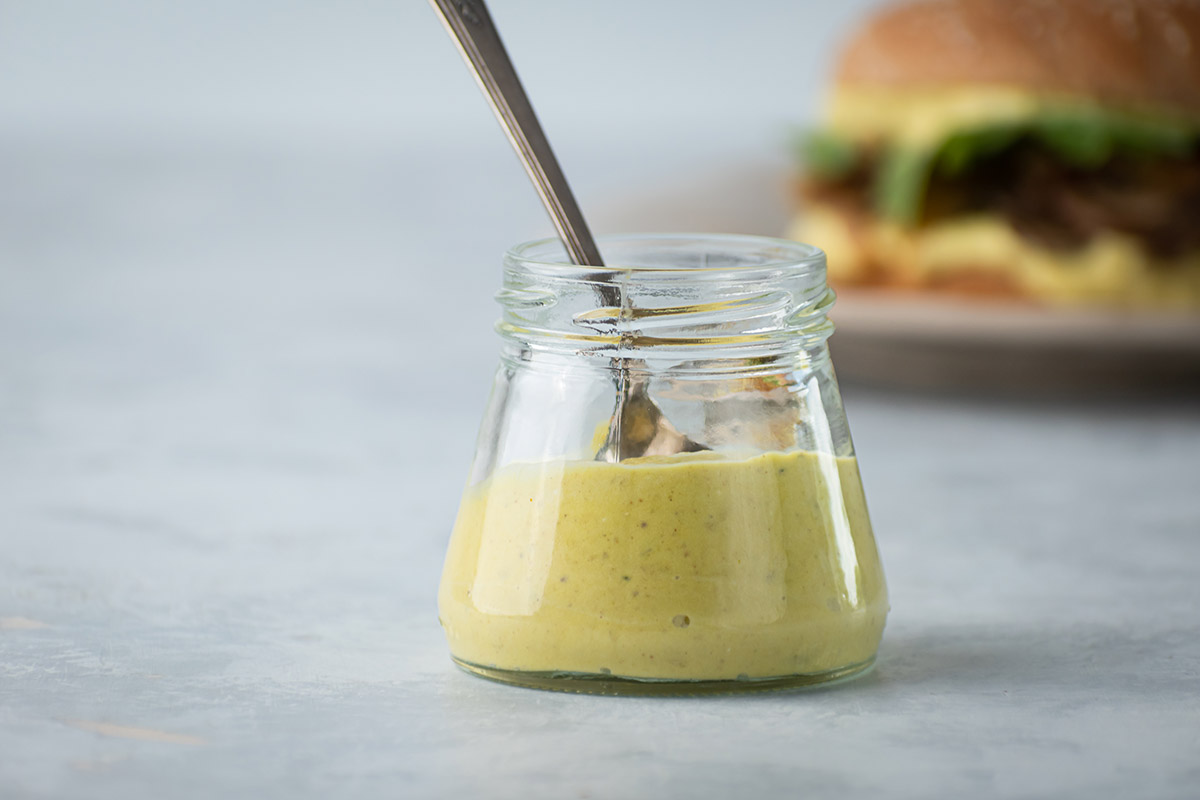 Here's another perfect option that stars the Greek yogurt base: this fava-yogurt dip, which adds Greek yogurt to the classic Greek yellow-split-pea spread for an extra kick of flavor and seriously creamy texture. While I love this yogurt-fava combo as a sandwich spread (think Thanksgiving leftover sandwiches!), I also like to think of it as a kind of hummus, making it the perfect choice for meats, veggies, breads, and more.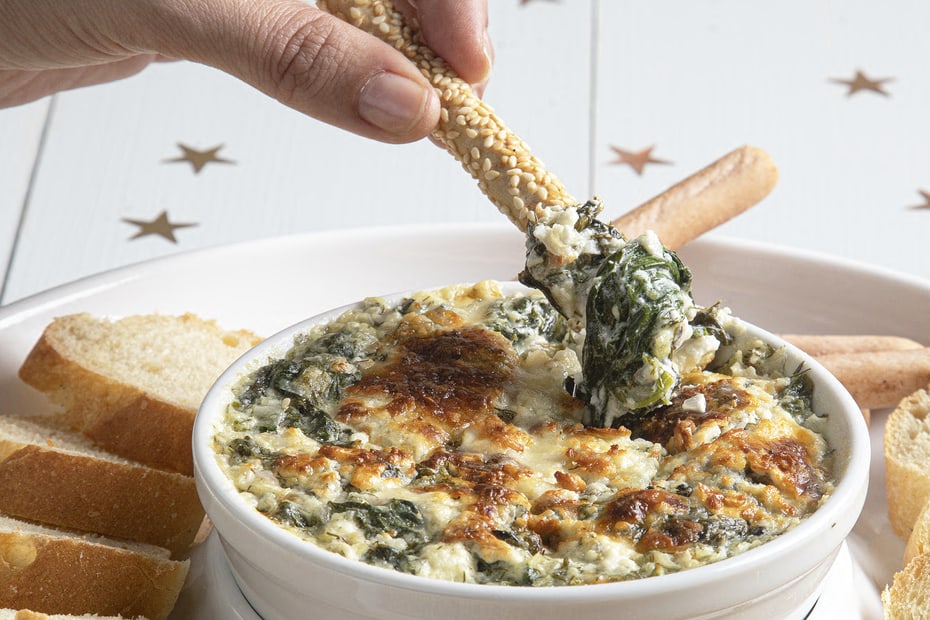 I love to spanakopita-ify everything, including dips! This basic filling is proven to be super versatile, and this dip proves it. Filled with Greek feta and shredded mozzarella, it's a wonderfully cheesy option for Thanksgiving! Bake it until it's bubbly and golden-brown, and when you dig in, you'll end up with the perfect cheese pull.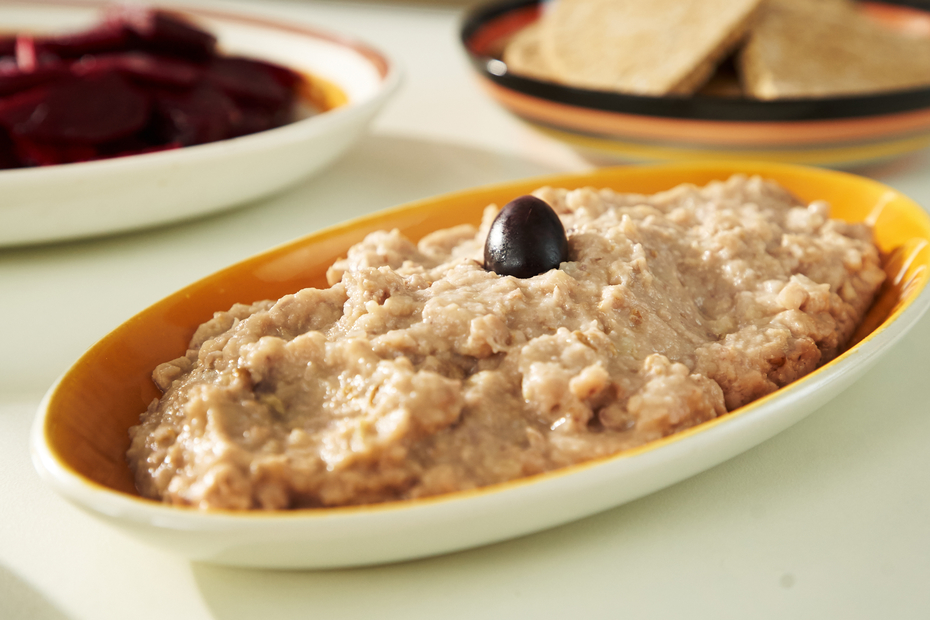 Sometimes, you just need a kick of garlic to bring everything on your table to the next level. That's why I love this walnut skordalia, a classic Greek garlic dip that is hearty and earthy, made with walnuts and red wine vinegar. It's pungent, yes, but it also goes great with some of the root veggies that often appear at Thanksgiving, like potatoes and beets. Skordalia can even be a great pairing with meat – a plus for any carnivore at your table!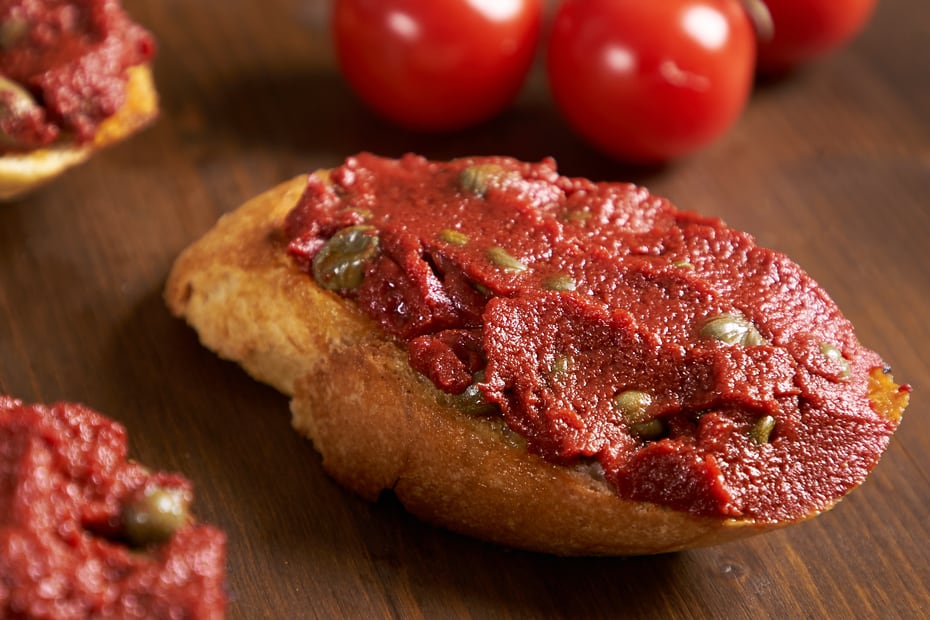 Simple is always better when you're rushing to get ready for a crowd. That's why I love this tomato paste and caper dip, which mixes these two ingredients up with olive oil. It leans on high-quality Greek ingredients; in this case, I highly recommend tomato products and capers that spring up from Santorini's volcanic terroir. It'll be an unforgettable dip!