There are several basic ingredients that often are found in Greek soups. Ingredients like beans, seasonal vegetables, grains, fish and seafood, and proteins like chicken, goat, and beef can all make an appearance, but there's one that I love in particular, and that often can bulk up an otherwise simple soup (hint: it also goes great with most of the ingredients I listed here!).
This is trahana, one of the oldest foods in the Eastern Mediterranean: a tiny, pebble-shaped grain product that varies widely all over Greece. It was essentially a way to preserve milk before refrigeration. It's usually made by cooking either semolina, wheat flour, bulgur or cracked wheat, with milk, buttermilk, or yogurt to form a thick mass. The mass is broken up into clumps and left to dry on screens or nets for a few days in the hot summer sun, then pressed through a wire sieve to achieve its characteristic consistency.
But trahana can vary from place to place: in Thrace, there's a Lenten trahana made with flour and vegetable pulp, seasoned with sesame seeds and hot pepper flakes. Dairy-based trahana comes in two types: sweet and sour. Sweet is made with whole milk, typically goat's milk, and sour trahana is made with yogurt or buttermilk. You can read more about the history of trahana here.
As one of the world's oldest comfort foods, it might make sense that trahana is the perfect addition to warm and hearty soup recipes – it even makes an excellent filling breakfast, the perfect way to start your day!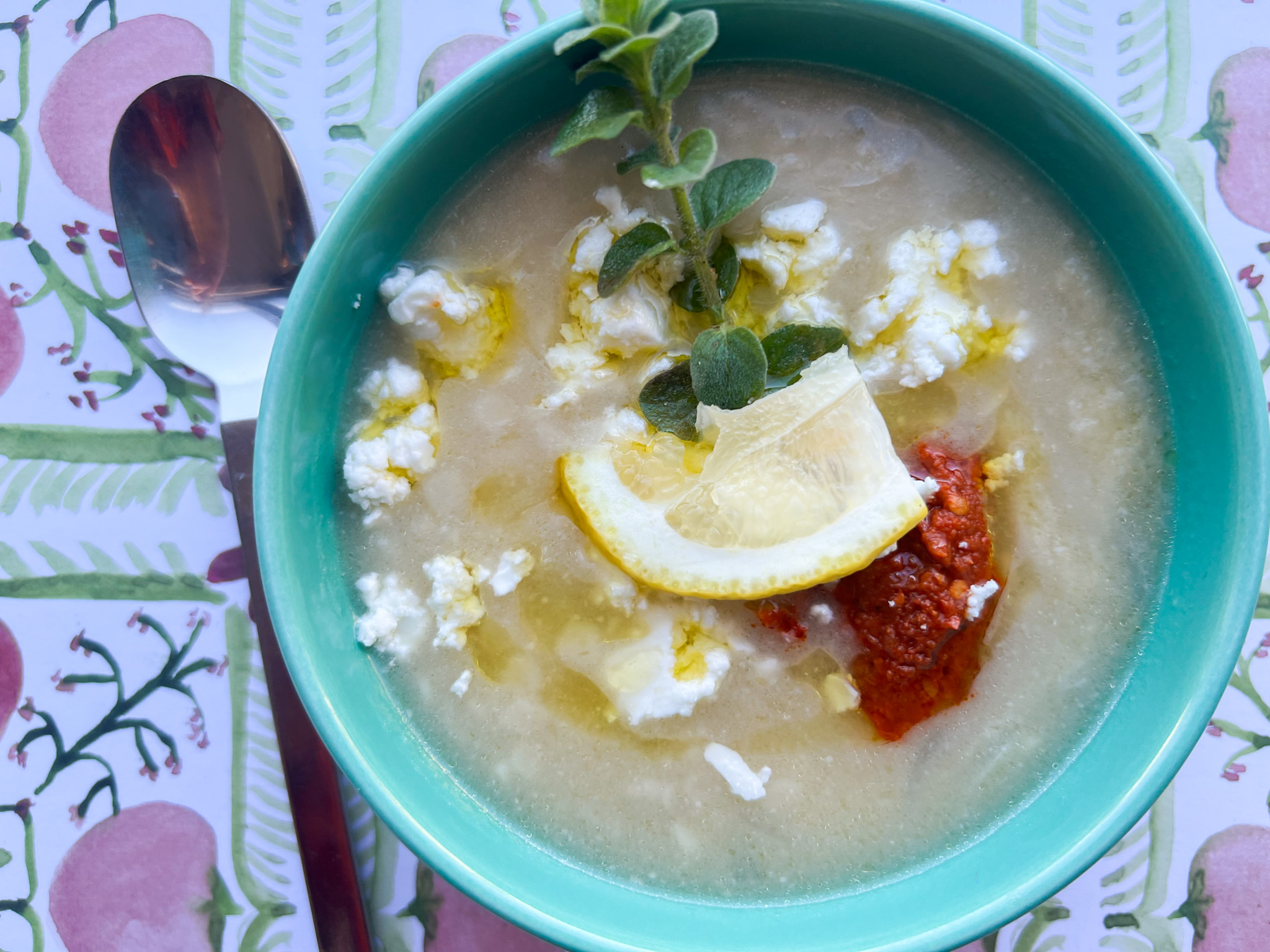 I firmly believe that the best Mediterranean diet recipes are the oldest, most traditional and easiest ones, and this Greek recipe for trahana is a perfect example. Trahana is the stuff of breakfast porridges (farmers' food!), and this easy trahana soup cooks up in just a few minutes, making it a wonderful midweek option when the mercury dips into bone-chilling territory.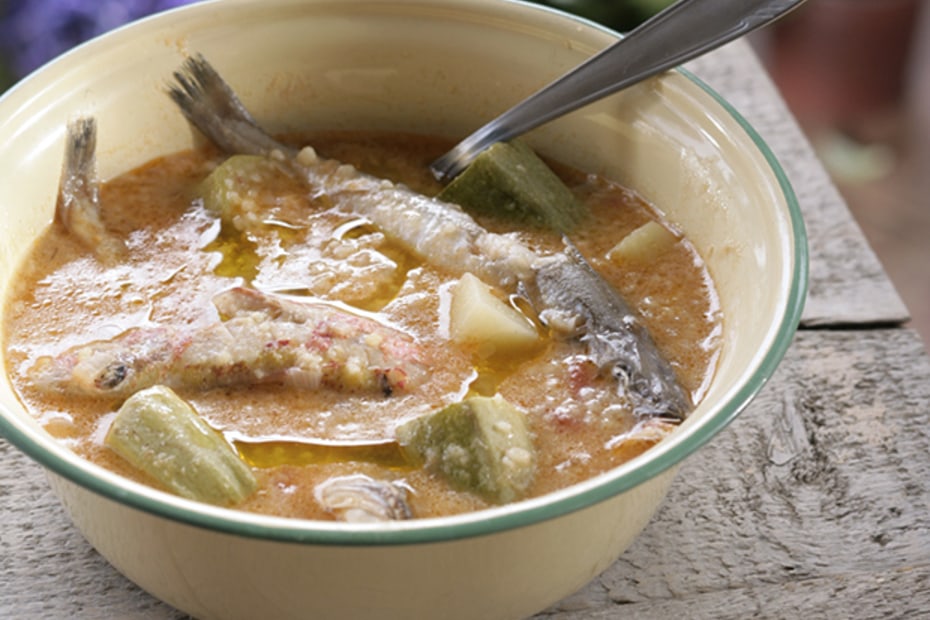 A little grain history: before rice became a common grain in Greece, wheat and all its manifestations, in the form of bulgur, trahana, the local pasta, matsi, and more were the staples by default. And today all over Greece, Greek recipes for fish soup almost universally call for rice. This old Ikarian recipe, from my Ikaria book, however, calls for a handful of trahana. It's delicious, and a classic from my island!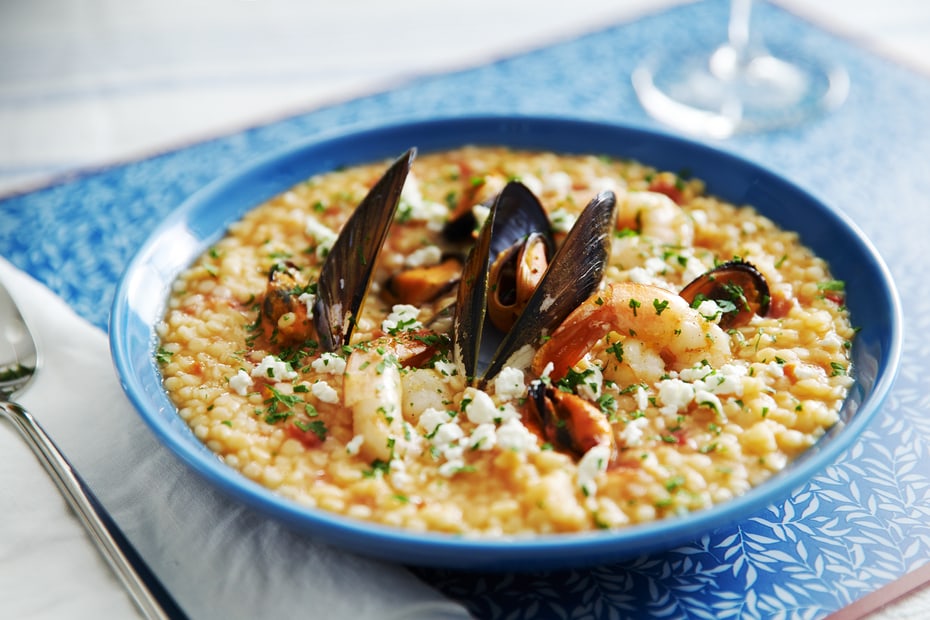 This Greek recipe for trahana soup hails from Evia, an island that sits just an hour or so from Athens. I've married the traditions of land and sea in this delicious, thick and creamy soup, and added a small kick of spice to make sure you stay fully warmed up.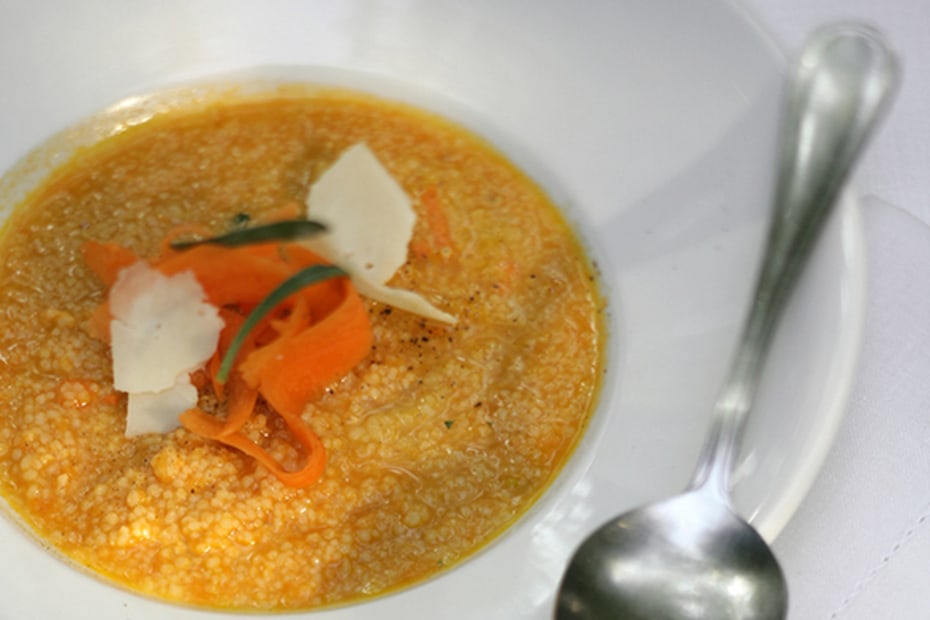 This soup combines seasonal vegetables with trahana. It's a perfect Greek recipe that combines hearty winter vegetables with trahana in a beautiful, sating, healthy Mediterranean Diet way! The addition of nutty graviera gives this soup a little pop, and the pumpkins and carrots make it totally fall-appropriate.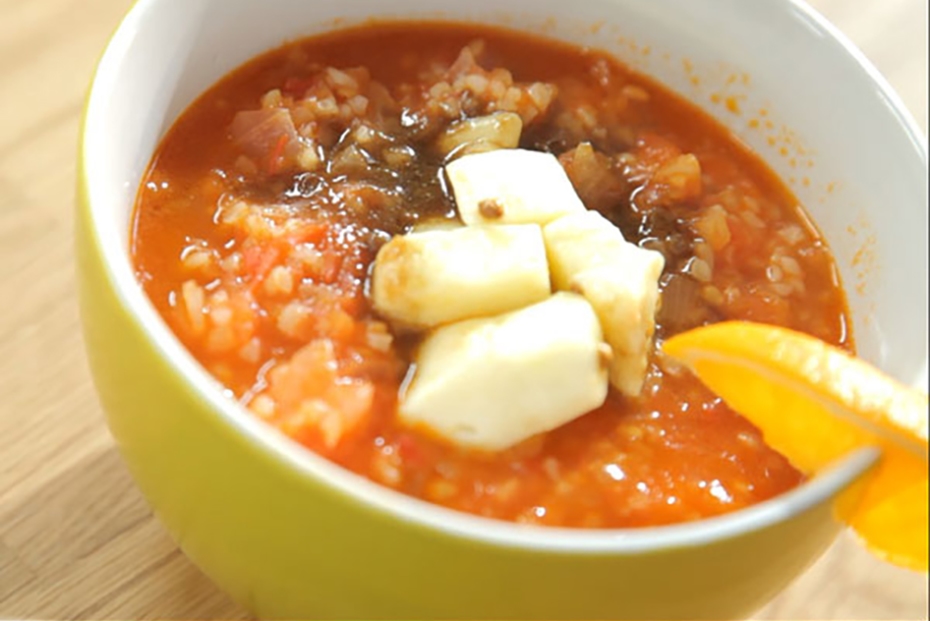 Chicken soup is without a doubt one of the most delicious winter dishes, beloved the world over but especially in Greece. Most people know it in its restaurant interpretation, as chicken soup avgolemono, with rice and the classic egg-lemon liaison. This old recipe, from northern Greece, calls for trahana instead. The tartness of the trahana makes up for the absence of lemon in this unusual soup.