Greek holiday desserts feature a number of great Greek ingredients, with nuts like walnuts, pistachios, and almonds; honeys that often appear in syrups; and spices like cinnamon and cloves. The nuts and honey are particularly significant this time of year! They're symbols of fecundity, prosperity, and good luck – and, of course, they're relatively healthy compared to many dessert ingredients.
In the Mediterranean diet, honey is a wonderful natural sweetener, and contains simple sugars that are easily absorbed directly into the body; it's also a source of vitamins and micronutrients. Pistachios are packed with fiber, minerals, and unsaturated fat; almonds have plenty of healthy fats, fiber, protein, magnesium and vitamin E; and walnuts are a great source of several vitamins and minerals.
Below, you'll find my list of the absolute best Greek dessert recipes for Christmas!
Galaktoboureko
Galaktoboureko is definitely one of the most classic and traditional Greek recipes, a much-loved phyllo dessert that makes the perfect end for almost any meal – but especially holiday meals! Crispy, syrup-y, and delightfully creamy, galaktoboureko is a wonderful and delicious option for everyone gathering for Christmas. You can even enjoy this Greek dessert staple if you're vegan. During season 4 of My Greek Table, I was joined by well-known Athens vegan chef Nikos Gaitanos, who created an absolutely delicious vegan galaktoboureko. He surprised me with his use of melon in the filling. Needless to say, extra virgin Greek olive oil replaces the traditional use of butter in the classic, and the simple sugar syrup gets a twist with some cardamom and ginger.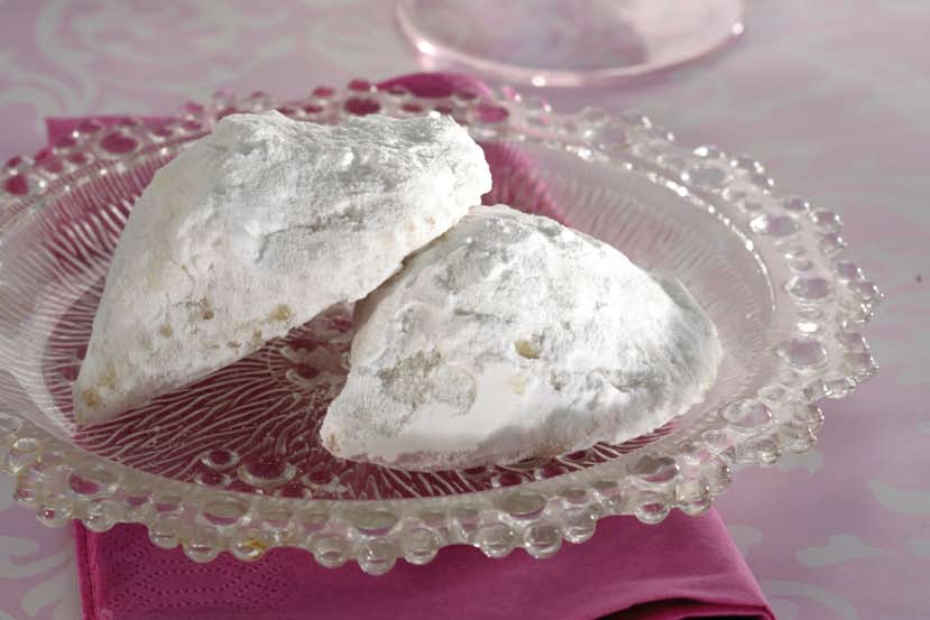 These powdered sugar-covered Christmas cookies are one of the most popular when the holidays roll around. They're almond butter cookies, and the recipe I always turn to is actually from my sister – which she got from her mother-in-law, Yiorgia Touris, who was an amazing cook and baker. It's gone through several transformations and, truth be told, requires a little experience to perfect. My sister measures out her flour in cereal bowls, for example, because that's how Yiorgia did it! Greek Christmas always includes these delicious cookies.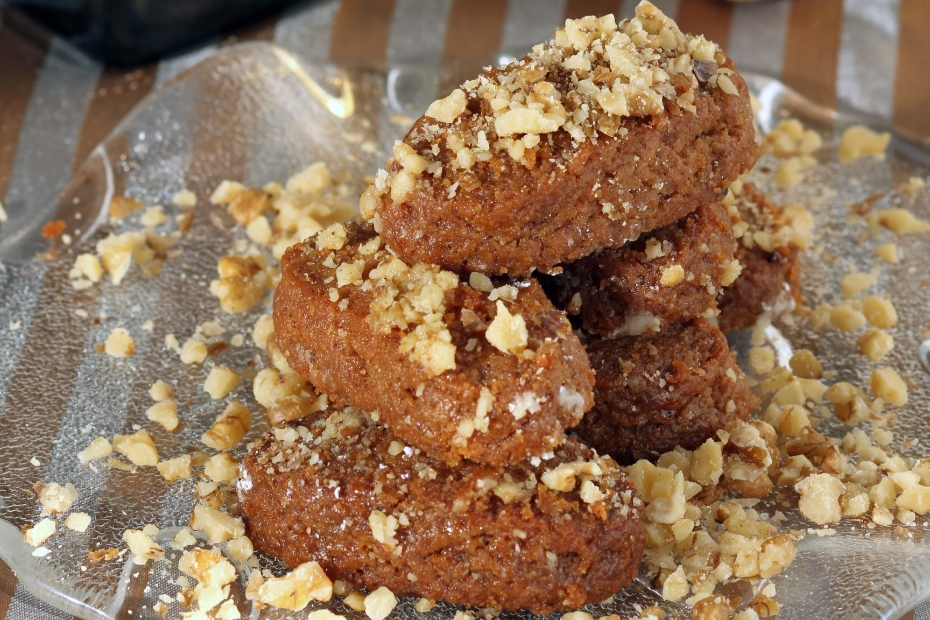 There are 2 kinds of people in Greece during the holidays. There are kourambiedes people, and there are melomakarona people. Melomakarona are made with olive oil, honey, and nuts. They're wonderfully soft and squishy, a little syrupy, and they can even be coated in chocolate – it's the only way to improve on perfection.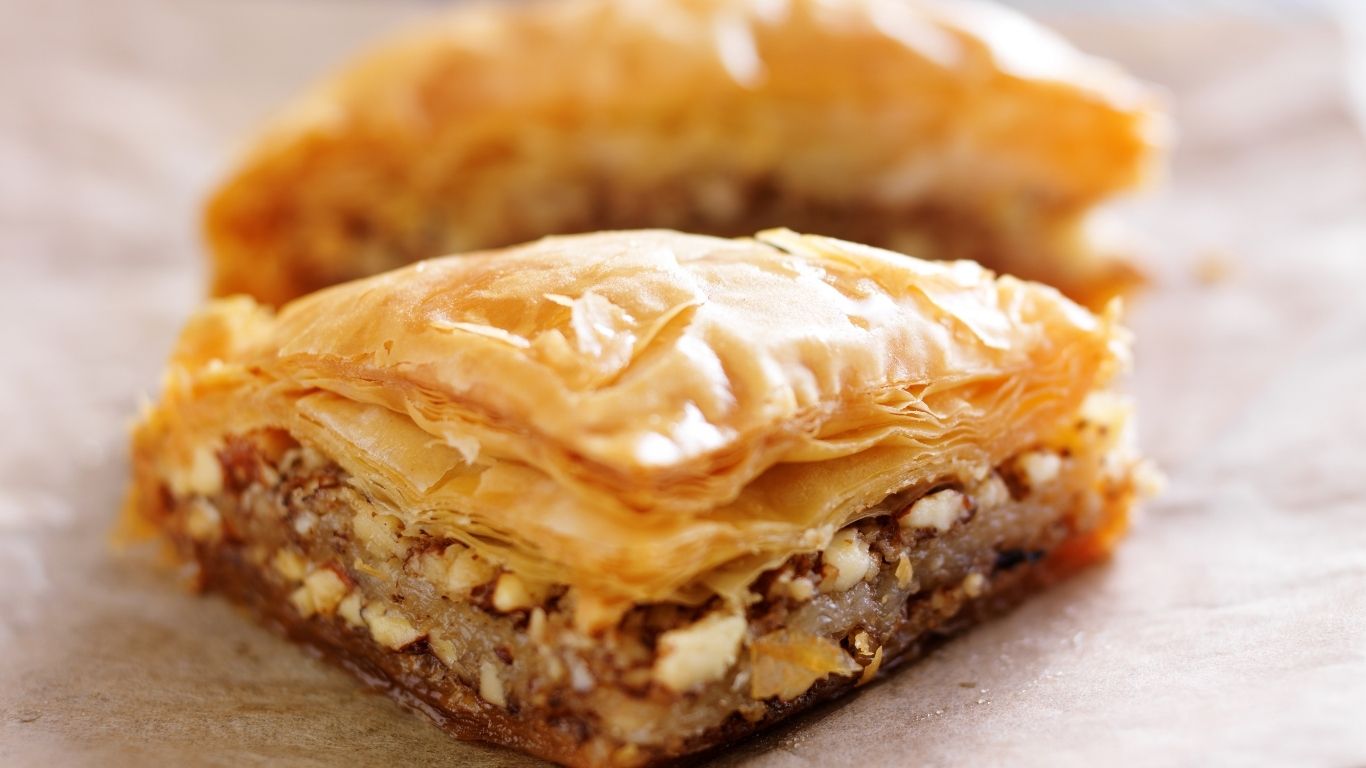 Timeless is really the only way to describe a perfect baklava. It's a labor of love, but one that everyone surrounding your table will love this holiday season! Try using real Greek pistachios and honey in this classic – and if you really enjoy baklava, you might like one of my many variations on it, like a butter board, a smoothie bowl, muffins, and even oatmeal.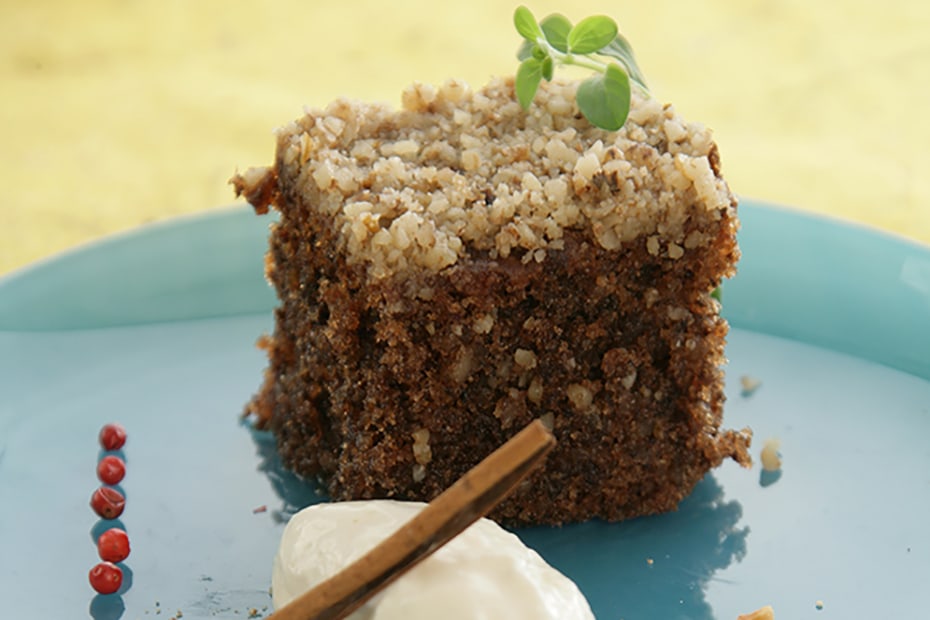 Do you have any cake lovers joining you on Christmas? If so, they'll be thrilled with this karidopita, AKA spiced walnut cake. Serve it alongside a heaping scoop of ice cream for an extra special treat.