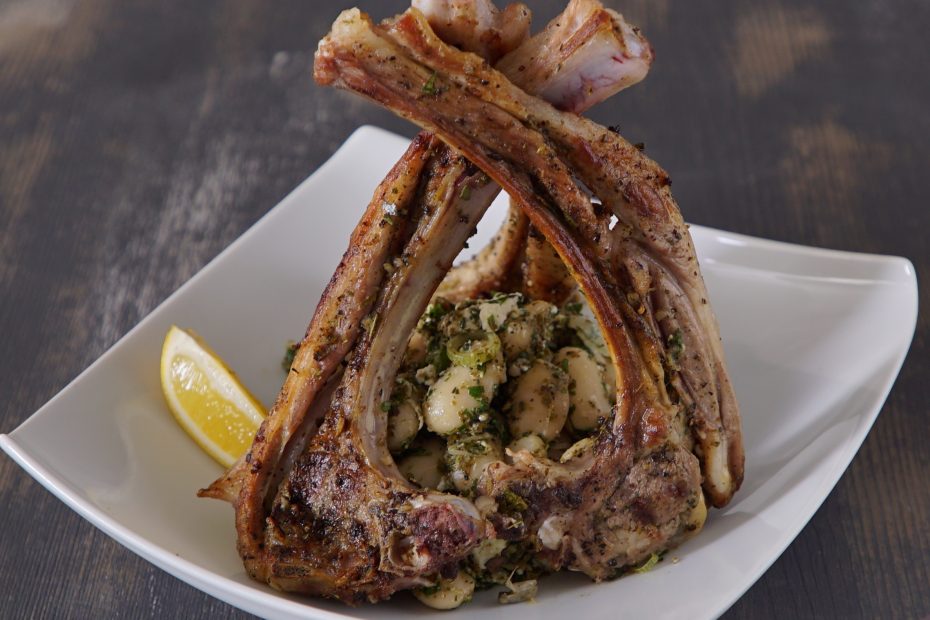 Succulent Grilled Lamb Chops
---
Lamb, the quintessential Mediterranean meat, is savored by all, regardless of religious or ethnic heritage. All over the Mediterranean one finds lamb chops on the grill. This dish begs to differ by proposing the chops be seared in a skillet. Mastiha makes up part of the marinade, infusing its aroma in the lamb long before it meets the hot surface of a griddle. To find some of the artisinal Greek products you'll need to make this, visit my online shop
here
, where you'll discover a host of lovingly curated Greek ingredients.
Instructions
Using a mortar and pestle, pound the bay leaves, lemon zest, garlic, Mastiha powder, oregano, pepper, and 1 Tbsp. olive oil together into a paste. Rinse and pat dry the lamb. Rub the lamb chops with the mixture and wrap tight, individually, in plastic wrap. Let stand at room temperature for 1 hour. Remove the plastic wrap.

Heat 1 tablespoon olive oil in a heavy non-stick skillet over high heat. Sear the lamb chops, in 2 batches of necessary, for 3 to 4 minutes per side for medium-rare, 5 to 6 minutes per side for medium, and about 8 minutes per side for well-done. Remove and set aside, covered, to keep warm.
Want to learn more easy, healthy Mediterranean diet recipes? Sign up for my online course "Mastering the Mediterranean!"