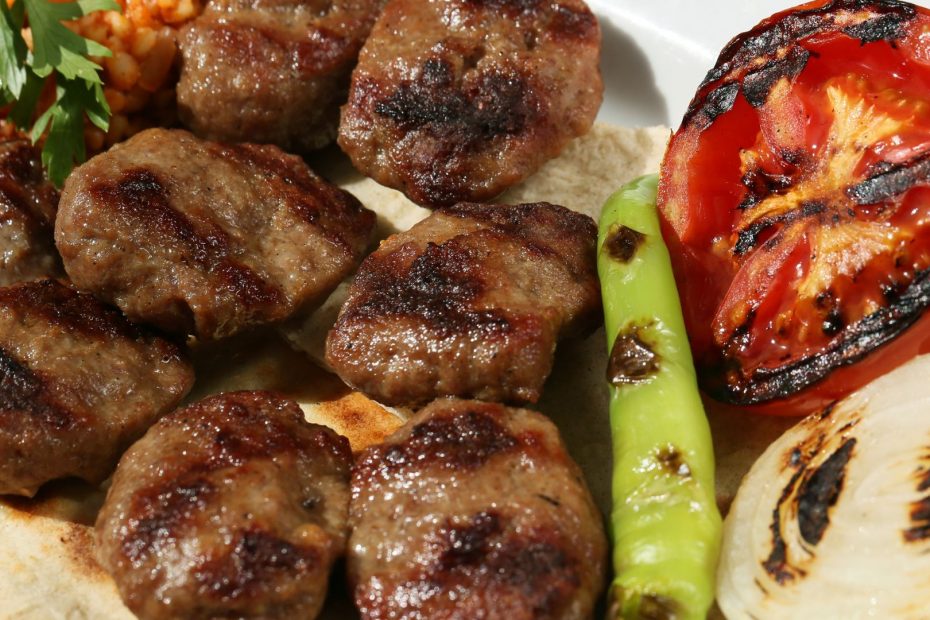 Homemade Pork Sausages from Cyprus - Sheftalies
---
The Greek diet has all sorts of tasty indulgences and these succulent homemade small sausages that are a classic of Cyprus are definitely among them. Sheftalies, or seftalies, are a Cypriot recipe that can probably trace their roots back to some of the meat specialties held in high esteem by the ancient Greeks. They are essentially tangy ground meat sausages wrapped in caul fat; the ancient Greeks like to cook with all sorts of offal and viscera! A similar dish, tsigerosarmades, that is stuffed with lamb entrails is a favorite among Macedonians. Sheftalies are best when grilled over charcoal but you can also use a gas grill or even the broiler to cook them.
Ingredients
¾

pound

caul fat from lamb or beef

1

pound

ground pork

½

cup

very finely chopped onion

2 to 3

garlic cloves

crushed

½

cup

very finely chopped parsley

½

cup

finely chopped

peeled and seeded tomato

1

egg

Salt and freshly ground pepper

to taste
Instructions
Soak the caul fat in a large bowl with ample water either at room temperature or refrigerated for at least 8 hours before using. Wash carefully and thoroughly, trying not to tear it.

In a medium-sized bowl, combine ground pork, onion, garlic, parsley, tomatoes, egg, salt, and pepper. Knead until all ingredients are well combined.

Gently lay the caul fat on a clean work surface. With sharp scissors or kitchen shears, cut out 12 to 15 squares about 4 inches on all sides. Taking a heaping tablespoon or so at a time of pork mixture, roll in the palms of your hands into the shape of a sausage, about 2 ½ inches long. Place on the bottom center of a square of the lining. Fold over two sides to cover the meat and roll up as one does a dolma, so that each sheftalia is securely closed. Repeat until all the meat is used. Let stand until ready to use.

Heat the grill – charcoal is preferred. Grill evenly on all sides until crisp and browned. Serve hot. They are delicious with a little warm pita bread and chopped tomatoes.