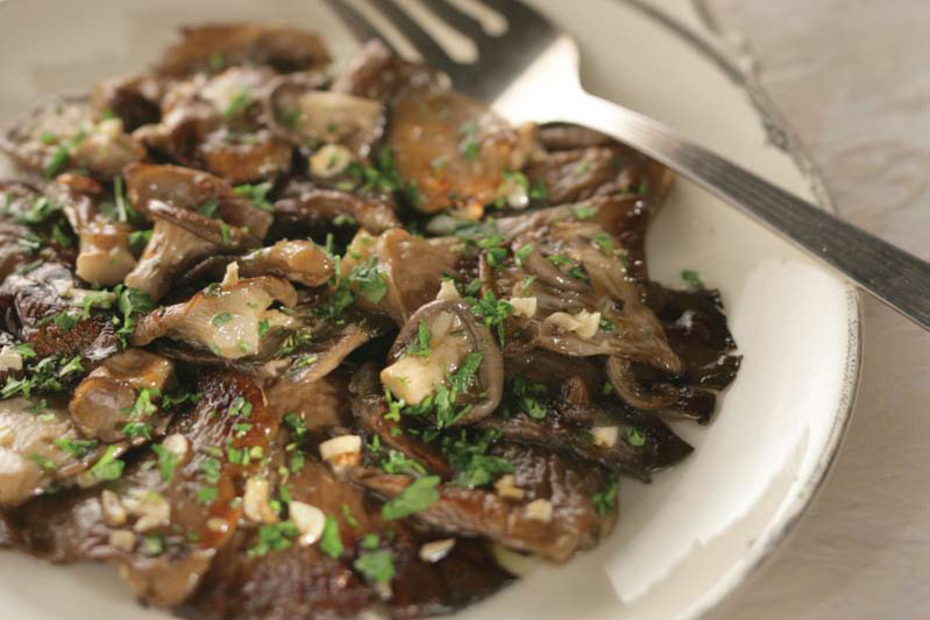 Grilled Mushrooms with Oregano and Garlic
---
Unless you really aren't a mushroom fan (and I don't know too many such folks), grilled mushrooms are a classic, easy recipe fit for the holidays and every day. The tang of garlic, Greek olive oil and oregano make these grilled mushrooms even better. You can serve them right out of the oven, or at room temperature. In my house, they disappear almost as fast as I serve them. To find true Greek olive oil and the same oregano that perfumes the mountainsidesof Greece, go to my online store
here
.
Instructions
1. Preheat the broiler.

2. Lightly grease a shallow baking pan or baking sheet in oven and sprinkle the chopped garlic on the bottom of the pan.

3. Trim and wash the mushrooms. Pat dry. Place in a mixing bowl and toss with half the olive oil, salt and pepper. Spread the mushrooms over the garlic and place under the broiler, 6 inches / 15 cm from the heat source. Grill, turning and tossing in the pan juices, for about 15 minutes.

4. In the meanwhile, whisk together the remaining olive oil, vinegar, salt, pepper, and herbs. Pour the mixture over the mushrooms, season with additional salt and pepper if desired, and garnish with chopped fresh parsley. Serve warm or at room temperature.