The tradition of lamb at Easter goes way back, even predating Christianity itself: the name "Passover" originated from the Jews in Egypt, who painted the blood of a sacrificed lamb over their doorways as a protection during plagues sent from God. And when the early Jews later converted to Christianity, this meal remained a constant in celebrating Easter – a connection that was perhaps strengthened by Jesus' association as the "lamb of God." But on a more practical note, lamb was also one of the most accessible meats during the early spring, one of the few remaining after animals were consumed during the winter months.
I say this all the time, but it's because it's true: Greeks own lamb! It's the meat that unites people across the Mediterranean – Jews, Muslims, and Christians alike all eat this – as opposed to pork, which is a meat that divides people. But if you're looking for an alternative to lamb around Easter, you might find that some Greek families and restaurants are cooking goat instead of lamb. Some of this is dependent on where you are: lamb is more commonly found on the mainland, while goat is more of an island preference. Because of a mountainous terrain and a general lack of open grazing land, islands are better suited to goats, which are climbers by nature. It's a super versatile meat, with a sweet, slightly gamy taste – I highly recommend it!
In the Aegean, the traditional Easter goat or lamb dishes usually call for stuffing the cavity of the animal and roasting it. Stuffings tend to mirror the landscape all across Greece, although fennel is almost always present because it grows wild all over the Aegean islands during springtime, and is a delicious addition to any stuffing. And while modern stuffings often include rice, this has historically been an expensive ingredient, and it was imported until the 1950s, so bulgur was the main grain product that usually went into stuffed paschal meats. People also could grow their own wheat, so it was much more accessible.
I've covered some of my favorite Greek Easter lamb and goat recipes in a past blog post here – it includes recipes like Cretan Braised Lamb & Greens with Egg-Lemon Sauce – Arni Fricasse, Lamb Baked in Greek Yogurt, Aegean Island Easter Goat Stuffed with Rice, Pine Nuts & Raisins – Byzanti, and Halkidiki-Style Easter Lamb, Baked over Herbed Rice – Psima. Below, find a few more of my very favorite lamb (and goat!) recipes for Easter.
Roasts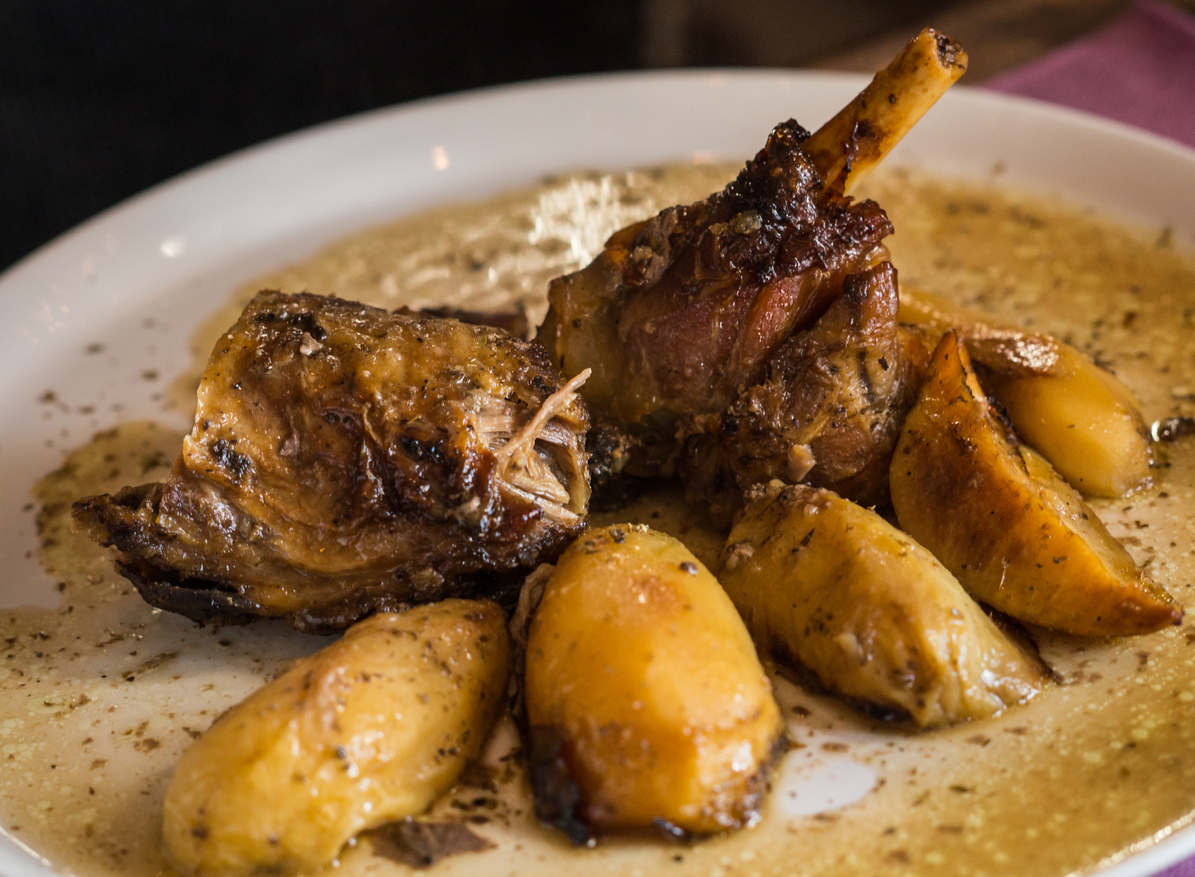 Roasted leg of lamb is a Greek classic, one of the most iconic recipes in the whole repertoire of Greek cuisine, and one played out millions of times over Easter, too. This Roasted Leg of Lamb is simple, and calls for some basic Greek herbs, such as dried oregano, as well as extra virgin Greek olive oil.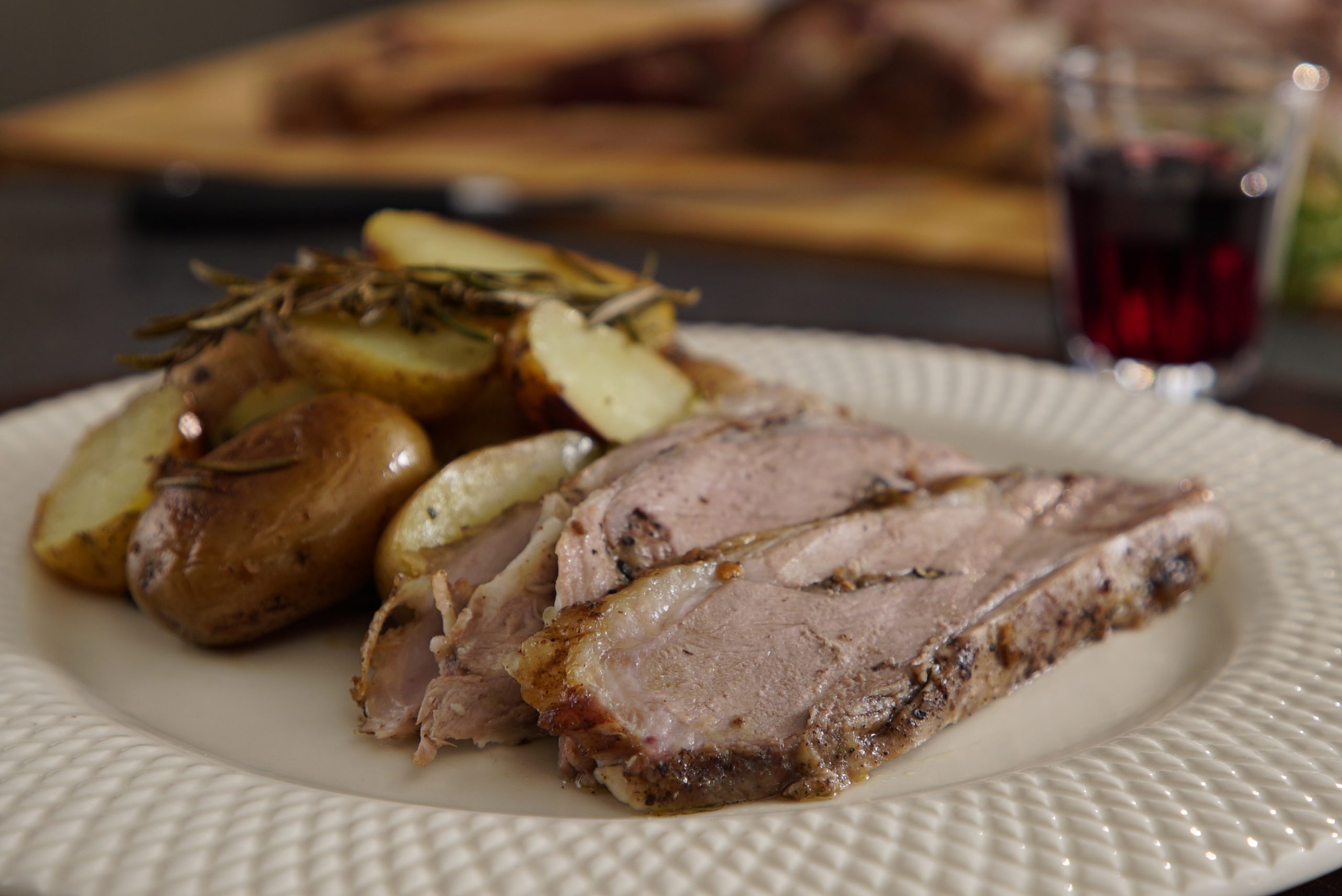 And my Cheese and Spice Stuffed Leg of Lamb Braised in Red Wine recipe from Northern Greece has become a family favorite around my house.
Spit Roast
Well, there's really only one recipe for lamb on a spit. Drawing from collective memory of the men I know who have from year to year assumed the tedious responsibility of turning the spit, here are a few words of advice for how to do it properly.
Stews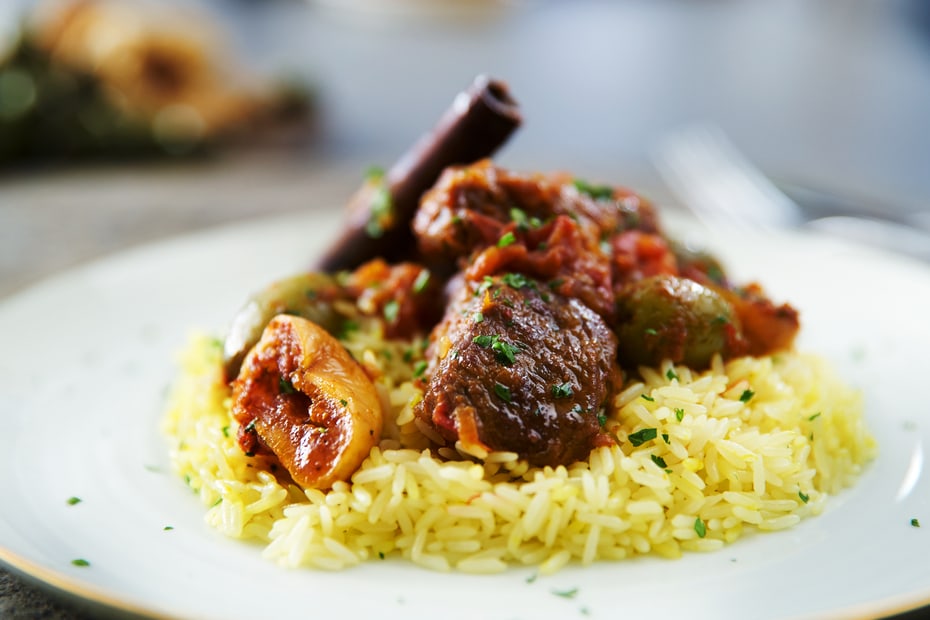 Kapama is the name given to many different aromatic meat stews in Greece. This particular recipe for Kapamas – Lamb In Aromatic Tomato Sauce is from Evia, and I've included two of the island's major agricultural products, figs and green olives.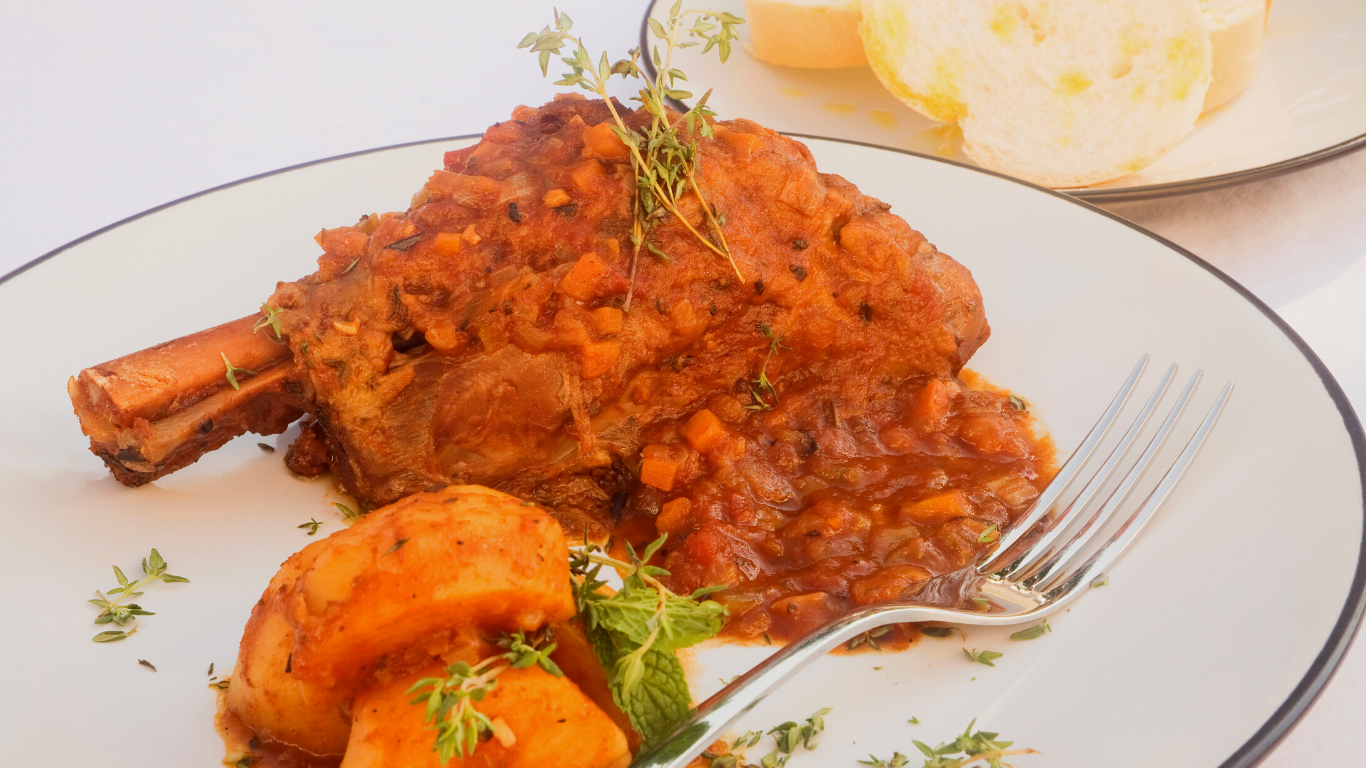 It's a great Easter Sunday meal! And my Lamb Shank Roasted With Quince is one of the Greek recipes for Kydonato—after the Greek word for quince, kydoni, is a popular Sunday dish in northern Greece, typically made either with lamb or beef and typically stewed all together.