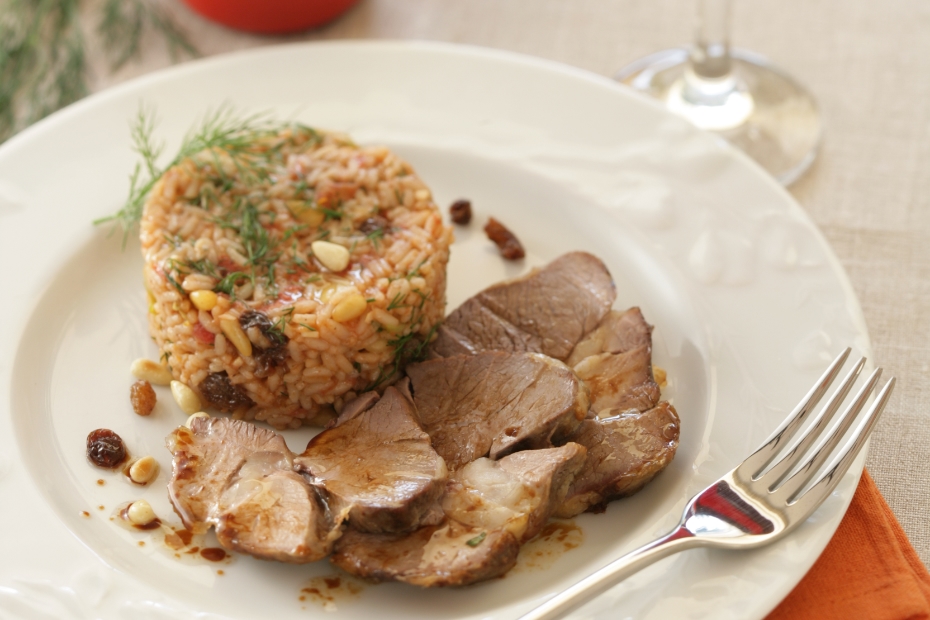 GREEK REGIONAL EASTER LAMB & GOAT RECIPES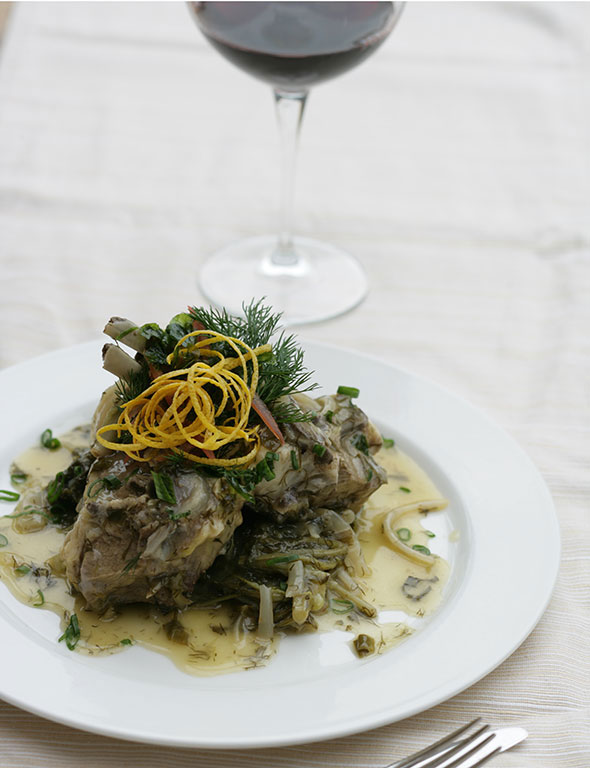 Cretan Braised Lamb & Greens with Egg-Lemon Sauce - Arni Fricasse
2016-04-25 08:50:56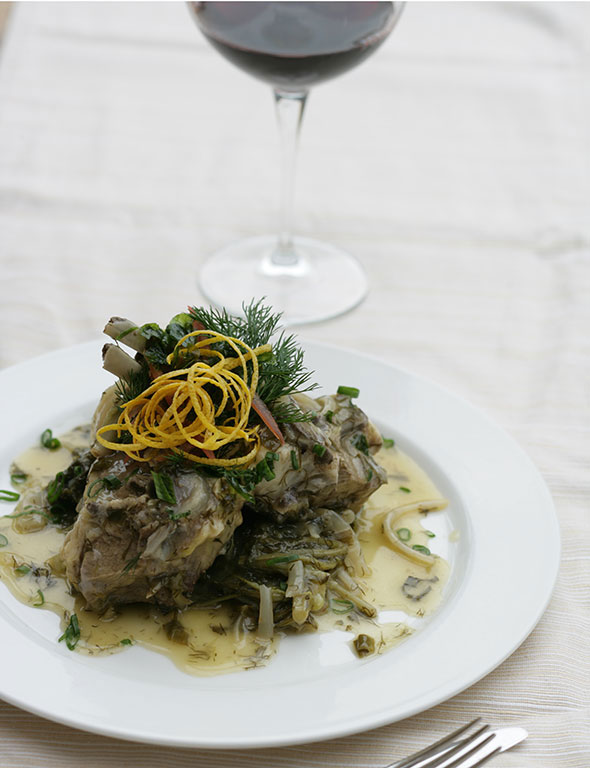 Serves 4
This dish is made all over Greece, but this particular version, the original of which calls for a wild Cretan chicory called askolimbrous is from Crete. You can use any sweet or even bitter green for this. As for the olive oil, you can find Greek extra virgin olive oil and other Greek products by
clicking here
.
Ingredients
1/2 cup Greek extra-virgin olive oil
2 1/2 pounds lamb shoulder, cut into stewing pieces
2 cups coarsely chopped onion
2 1/2 pounds trimmed greens (any combination of spinach, chard, chicory, sorrel, wild fennel, vine shoots, bryony, or thistles)
Salt and pepper to taste
For the sauce
2 large eggs
Fresh strained juice of 2 lemons
Instructions
Heat the olive oil in a large wide stewing pot and add the lamb. Brown on all sides over medium-high heat. Remove and set aside. Add the onions to the pot and saute, stirring, over medium heat until translucent, about eight minutes. Place the meat back in the pot and stir together with the onions. Season with salt and pepper. Add enough water just to cover the lamb. Cover the pot and simmer for about one and a half hours.
In the meantime, wash and drain the greens. Bring a large pot of lightly salted water to a boil and blanch the greens for a few minutes to wilt. Drain and rinse under cold water in a colander. Add the greens to the lamb and continue cooking for another half hour. Add more water during cooking if necessary. There should always be liquid in the pot.
Make the avgolemono: Using a wire whisk, beat the eggs and lemon together until frothy and then take a ladleful of pot juices and add them to the egg mixture in a slow steady stream, whisking all the while. Pour the avgolemono into the pot, remove from heat, and tilt pan so that the sauce is evenly distributed. Serve immediately.
Greek Food - Greek Cooking - Greek Recipes by Diane Kochilas //www.dianekochilas.com/