What do you do when you have cucumbers coming out of your ears?? This is exactly what is going on in my Ikarian garden right now. Luckily, the Mediterranean diet and Greek diet both feature cucumbers in all kinds of recipes – salads, dips, even main courses that will certainly fill you up. And, with a little creativity, I'm finding even more ways to bring cucumbers from my garden to the table.
What are some of the creative ways I've been cooking up my cucumbers? Well, I've made sun-dried and oven-dried chips, salted, spiced, plain…you name the flavor, I've added it to my cucumbers. I have made chutney and even marmalade, and of course, lots of refreshing cocktails with a splash of cucumber juice!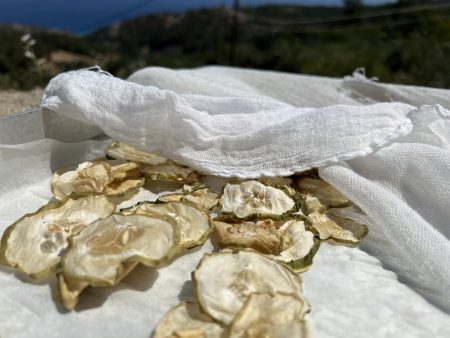 In Greece, cucumbers are included in some of the country's most iconic summer recipes – hello, Greek salad! – and it has a very long history even outside of the Mediterranean. This cool, refreshing vegetable can be found in the Bible: Numbers 11:5 indicates that cucumbers were cultivated and eaten by the Egyptians, and in Asia (particularly China), cucumbers have been popping up in gardens for thousands of years.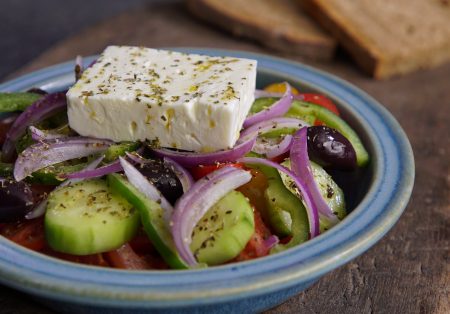 Greece was one of the first destinations to see the cucumber when it migrated to Europe from Asia. The Romans were next; supposedly, the Emperor Tiberius demanded to have cucumbers on his table every single day. To meet this demand, his gardeners developed transportation methods for the cucumber plants, and later, a structure that resembles the modern cold frame in function.
And the cucumber has numerous health benefits too. It's chock-full of water, which makes it a very hydrating snack. They also are a source of fiber, vitamin K (good for keeping your bones healthy), Vitamin A, lignans, and some antioxidants. They even have benefits when used on your skin, helping to ease a sunburn or depuff undereyes after a long night.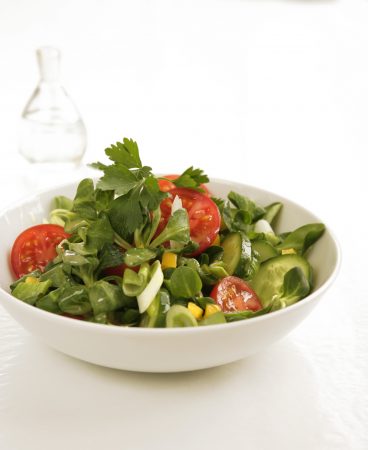 So how do I incorporate them into my daily Mediterranean diet rotation? First, through delicious Greek diet-approved salads. There's this classic vegan plum tomato and purslane salad, a true taste of summer! It is also the perfect fresh addition to this Naxos Potato Salad with Tomatoes and Sardines, which also calls for plenty of seasonal vegetables, great Greek extra virgin olive oil, and some Mediterranean-Diet friendly, omega-3-rich anchovies or sardines!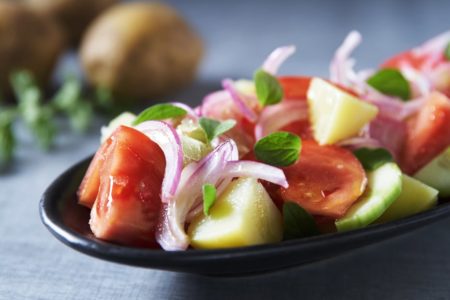 Then there are the main options. This lentil dish might have "salad" in the name, but don't let it fool you – lentil salads are a great answer to creating wholesome, nutritious, filling Greek and Mediterranean diet recipes that are also packed with vitamins and minerals. Add extra virgin Greek olive oil to the salad, and you've got a prime example of longevity cooking! Indeed, lentils are one of the most important longevity foods in the diet of my native island, Blue Zone Ikaria. And if you want to go a more conventionally filling route, there's this Greek Salad BLT, which stuffs all the best ingredients from the classic salad we all know and love (including cucumbers!) between two slices of bread.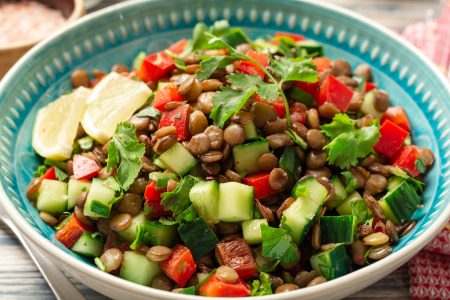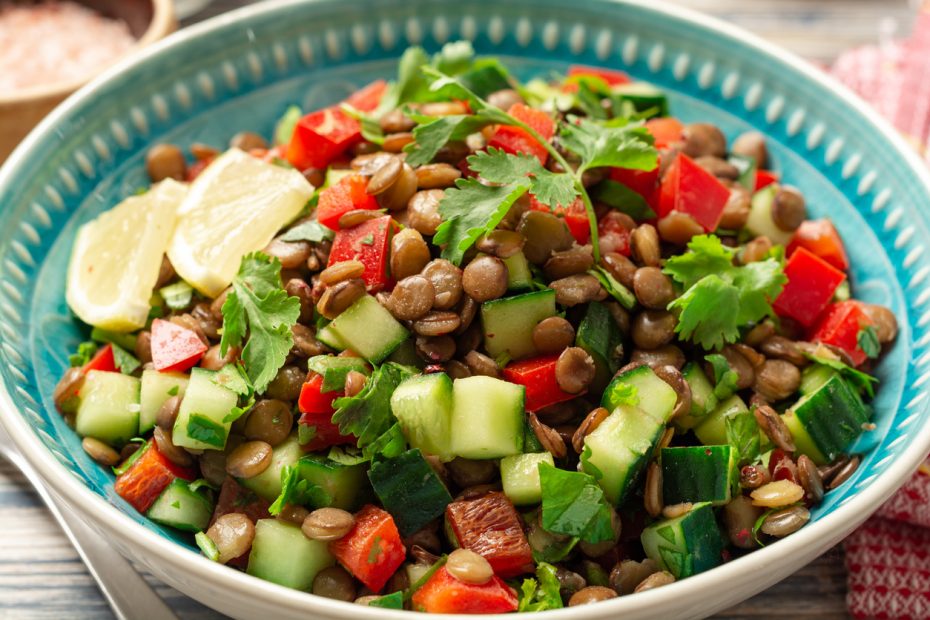 But there's another iconic Greek dish that calls for cucumbers. Tzatziki, that super-delicious and super-versatile Greek dip, is tangy and garlic-infused, easily doubling as a sauce and spread. There are also so many other versions of this classic! Add purslane and herbs to create a stand-alone dish served with crudite, pita, or even rusks, or use it as a spread on sandwiches and wraps. And if you're looking for the perfect addition to a plate full of Grilled Greek-Yogurt Chicken Souvlaki, there's always Spicy Avocado Tzatziki, the perfect accompaniment to just about anything off the grill during hot summer days.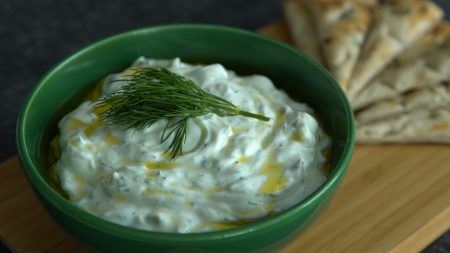 If you're looking for even more delicious ways to use up your cucumbers this summer, I've got plenty of creative choices over at my premium recipe club, The Ikaria Diet! You'll find delicious options like cucumber rolls with tuna and yogurt curry dressing, chilled cucumber-yogurt-avocado soup (the ideal antidote to summer heat), and cucumber-radish salad. You can sign up – and learn more! – here.