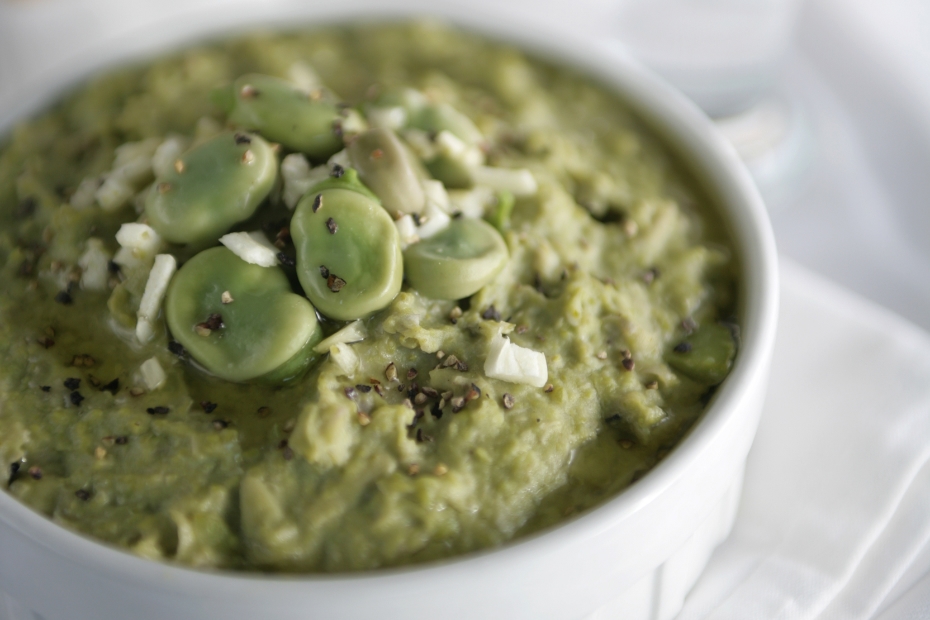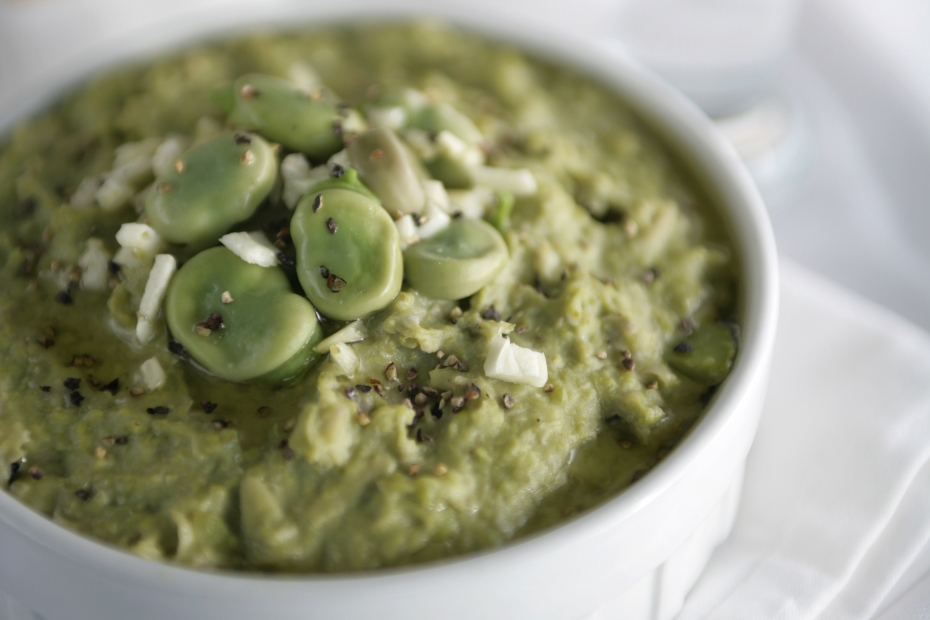 Cretan Mashed Broad Bean Skordalia
2013-09-10 17:57:45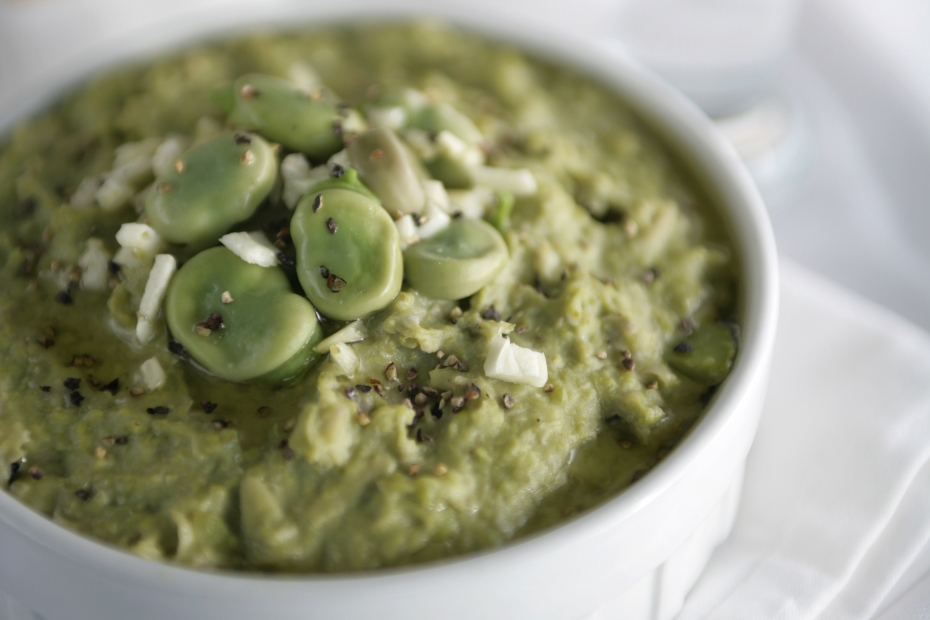 Serves 4
Ingredients
4-6 servings
2 cups fresh broad beans, shelled
1/4 cup lemon juice
3-4 Tbsp. water
2 garlic cloves, minced
Salt and pepper
1/4 – 1/2 cup olive oil
Instructions
1. Using a sharp paring knife remove the shells and black "eye" from the broad beans. Blanch for 5 minutes is salted water. Drain and transfer into a blender.
2. Purée the beans with lemon juice, water, garlic, salt, and pepper in the blender until a thick mass is formed.
3. Gradually add the olive oil, beating all the while until smooth and velvety. Taste for salt and pepper. Serve immediately or place in the fridge to set slightly and serve cold.
Greek Food - Greek Cooking - Greek Recipes by Diane Kochilas //www.dianekochilas.com/