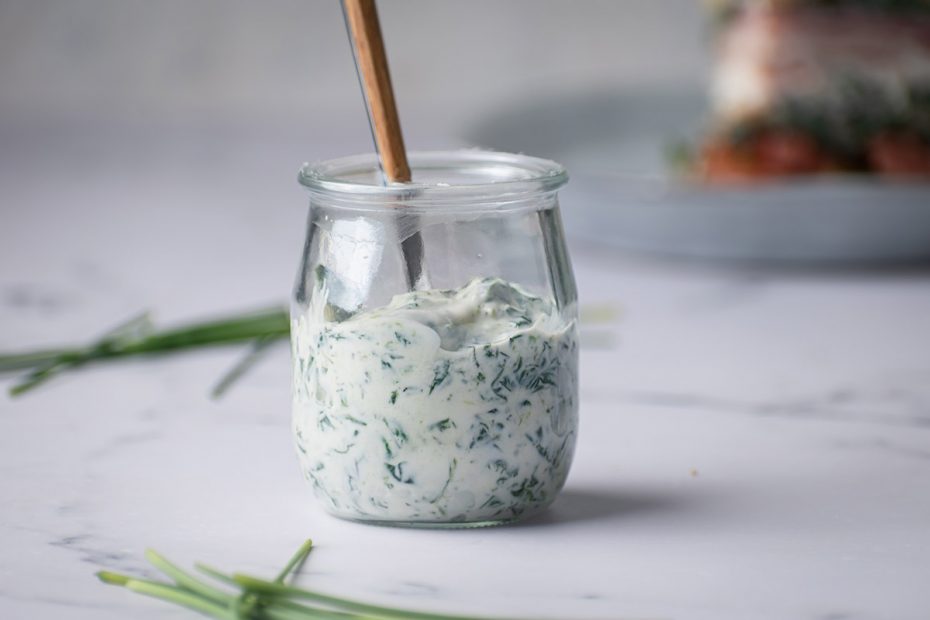 Spinach or Swiss Chard Yogurt Spread
---
Think of this recipe as a kind of "spanakopita" tzatziki! I've often served up spinach tzatziki in my work as consulting chef for Greek restaurants around the country. This spin on a classic Greek recipe makes it easy for all of us, kids included, to eat our greens, because it's so delicious. The Greek diet and Mediterranean diet both offer up endless options for eating healthy, flavorful food that will help you live and feel better!
Ingredients
6

fl oz

or 180 g fresh baby spinach or Swisschard, trimmed

trimmed

2

garlic cloves, peeled and minced

peeled and minced

 Salt, preferably Greek sea salt, to taste

to taste

1

tablespoon fresh, strained lemon juice (more to taste)

2

tbsp

chopped fresh dill

3

tbsp

chopped fresh mint, or 2 teaspoons dried mint

3

tbsp

extra virgin Greek olive oil

2

cups

Greek yogurt

4

scallions or a bunch of chives, trimmed and chopped

trimmed and chopped
Instructions
Have a bowl of ice water on hand.

Bring a large pot of water to a boil and add a generous amount of salt. Add the spinach or chard, and blanch for 10 to20 seconds. Transfer to the ice water, cool for a minute, then drain exceedingly well and squeeze dry. Chop.

Mash the garlic cloves together with a little salt in a mortar with a pestle. Alternatively, mince the garlic with a knife.

Combine the yogurt, garlic, olive oil and lemon juice in a mixing bowl. Stir in the spinach or chard, scallions or chives, and herbs. Serve as a dip with raw vegetables or pita wedges, or use as a great sandwich spread.

The spinach-yogurt combo goes really well with shrimp, turkey or chicken, prosciutto, and grilled eggplant as a spread for sandwiches!
Want to learn more easy, healthy Mediterranean diet recipes? Sign up for my online course "Mastering the Mediterranean!"