On the Blue Zone island of Ikaria, where I am from, peaches and beaches go hand in hand, too! Just imagine: You're sitting on a pebbly beach, your toes just inches away from the water, your thoughts melting away with each passing wave, and plenty of ripe peaches to enjoy – just take a dip in the water to get rid of any peach juice trailing down your arm!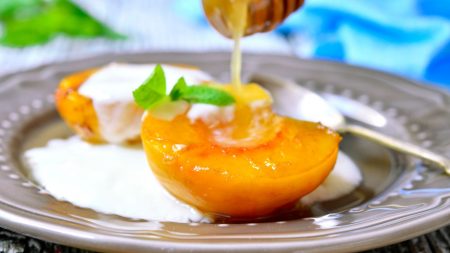 Ok, ok…of course not every peach can be enjoyed on the beach. But that doesn't make them any less delicious. Peaches have long been cultivated in Greece, mostly in the northern regions of Macedonia, particularly Naoussa, Veroia, Edessa, and Pieria. There are about 20 peach varieties that you'll find in Greece, including Red Haven, Spring Crest, Spring Lady, June Gold, Flavor Crest, Maria Bianca, Sun Cloud, Sun Crest, May Crest, J. H. Hale, Fayette, Flaminia, Early May Crest, Spring Belle, Royal Glory and O' Henry.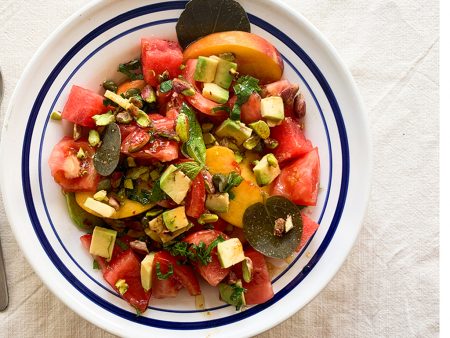 And Greece is truly the perfect place to grow a perfect peach. With temperate, sunny summers, plenty of autumn rain, and cool winters, northern Greece couldn't be more ideal; at least one variety, the Naoussa peach, with its bright red skin, enjoys PDO (Protected Designation of Origin) status. You'll find them hitting supermarket shelves and, most importantly, crates at your local laiki, or farmers market, sometime in June, and the season wraps up towards the end of September, when summer is also coming to a close.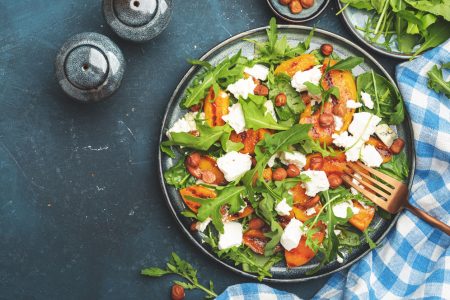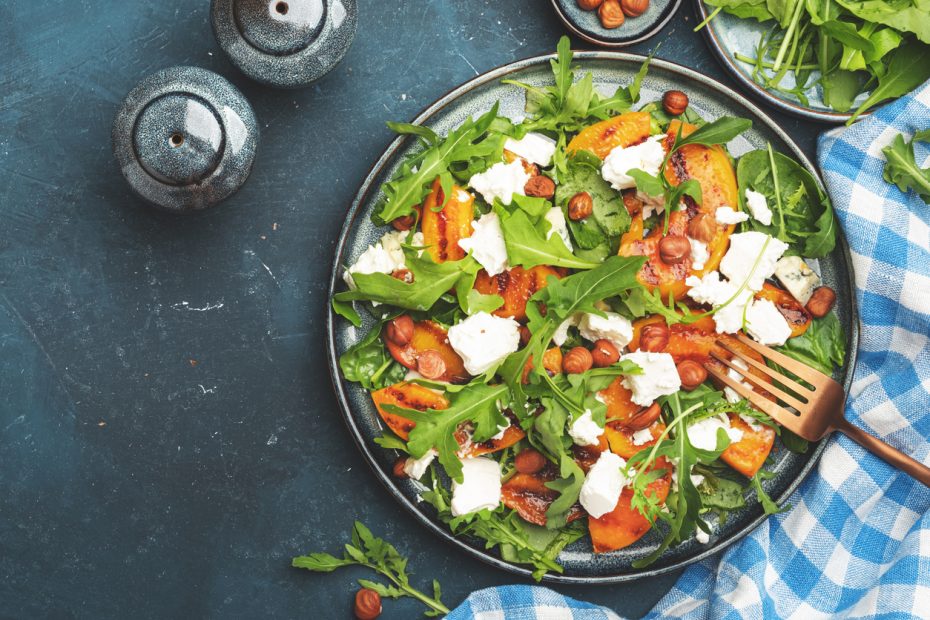 Peaches are also a great healthy alternative to sugar-filled processed desserts! They're low in calories and have no saturated fats. Peaches are, however, a moderate source of antioxidants, vitamin C, and vitamin A – so you can definitely feel good about enjoying them!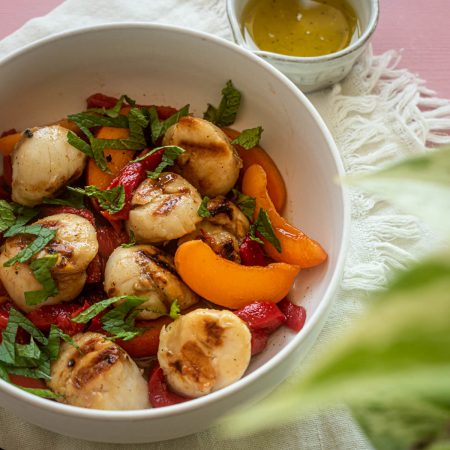 But besides fresh, Greek peaches come in many forms: frozen; as juice; halved, quartered, or diced, in syrup; sliced as a fruit compote; and as an ingredient in frozen desserts, especially in ice creams and sorbets. This stone fruit forms a key part of the local economy to Greece's north. Freestone peaches are, actually, key to the area's canning industry: they're canned at peak freshness by state-of-the-art processors, and form a major Greek export.
There are so many ways to bring peaches into your diet, the Greek way! They're a staple of the Mediterranean diet in the summertime. Want to savor them simply? Cut a great peach in wedges and enjoy with a glass of northern Greek Chardonnay or Malagouzia wine. Or, mix it into a cup of Greek yogurt. Et voila, dessert is ready!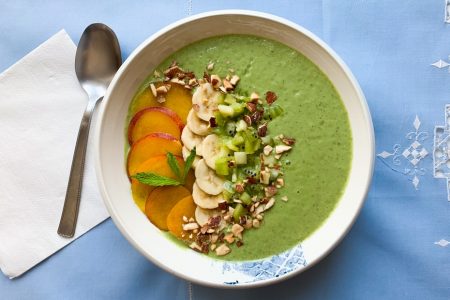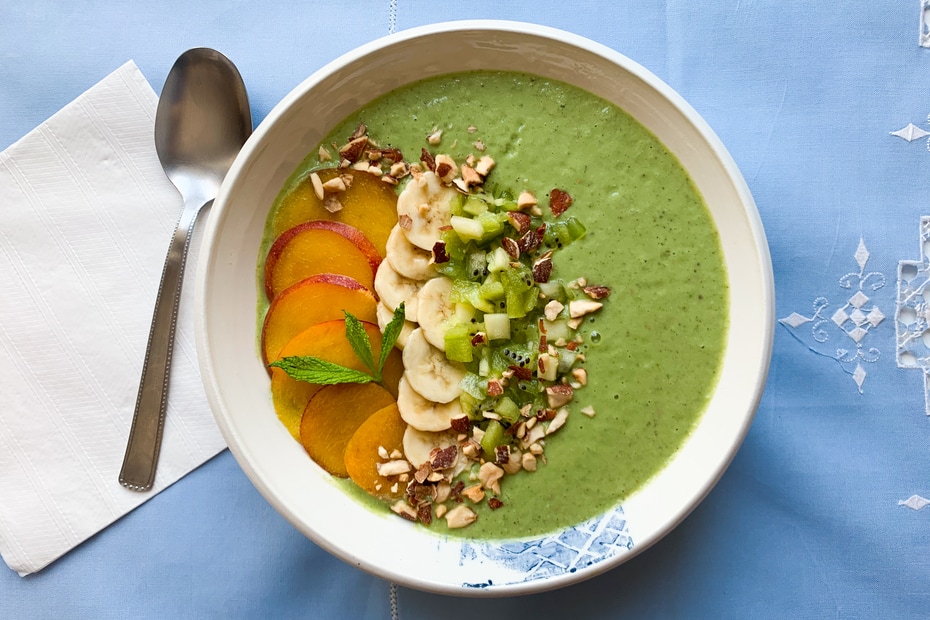 You might also be surprised to learn that peaches are a versatile ingredient to cook with. You can incorporate them into a summery smoothie with or without Greek yogurt, like this Greek Herb & Honey Smoothie Bowl with Spinach, Nuts and Fruits, a perfect fresh and fast Mediterranean diet recipe for an easy and healthy breakfast, lunch or dinner! Then there's the grilling route, a la my Grilled Ginger Peaches Brushed with Greek Olive Oil. Grilled fruit is not a Greek tradition, but I give this simple, elegant summer dessert a Greek twist with a marinade that calls for high-quality extra virgin Greek olive oil. You may also be surprised to know that peaches make a great addition to a homemade – and slightly spicy – ketchup recipe!
Peaches also go great in just about any kind of Greek salad. Let them shine in a modern take on the Greek salad, alongside heirloom tomatoes, Santorini capers, Aegina pistachios, watermelon, and avocado – a true summer mix! ​​Peaches feature prominently in some of my recipe club entries in The Ikaria Diet, like this grilled peach salad with arugula, toasted hazelnuts, and feta, or alongside a juicy fresh seafood like scallops in this scallop, peaches, and red pepper salad. You'll find that peaches, peppers, and seafood are something of a theme in the Mediterranean diet: One of my all-time favorite summer salads features the unlikely combination of peppers and peaches, studded with crispy shrimp, a dish that promises to make any summer meal brighter.