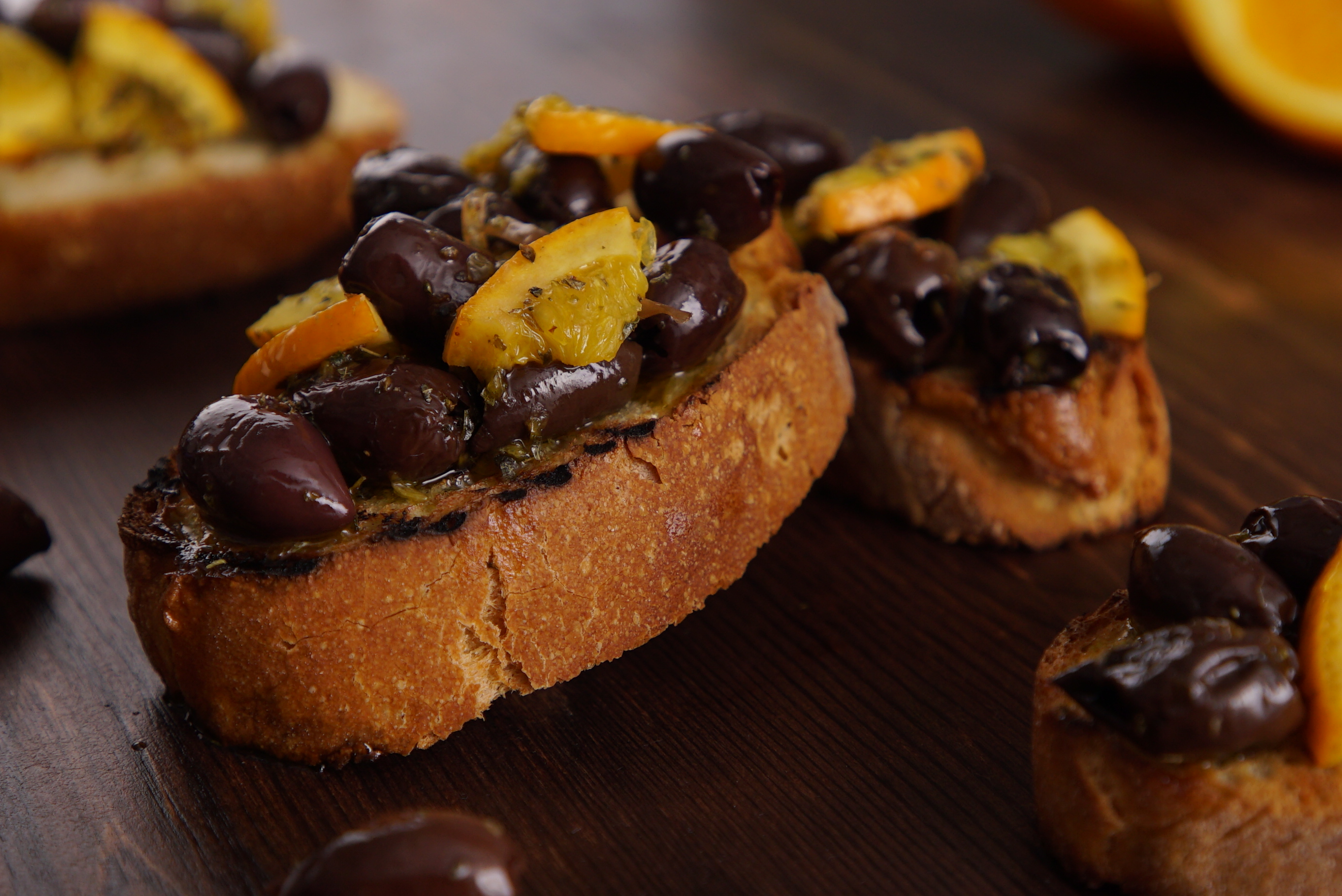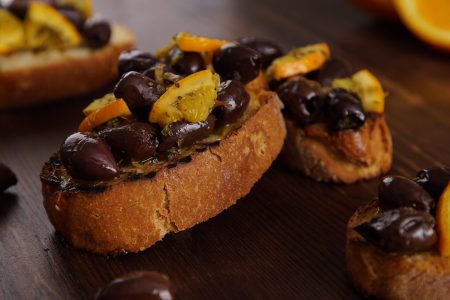 Sauteed Olives & Oranges
2017-07-18 13:16:33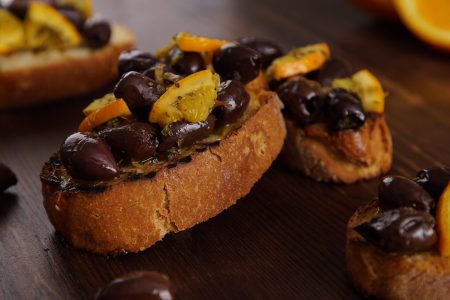 Makes 4 to 6 meze servings | Prep Time: 10 minutes | Cooking time: 5 to 7 minutes
Ingredients
1/2 small orange, preferably organic
2 tablespoons extra virgin Greek olive oil
2 cups Kalamata or wrinkled black Greek olives, preferably either Thassos or Halkidiki
1 large garlic clove, peeled and cut into very thin slivers
1 scant teaspoon dried Greek oregano or 2 teaspoons fresh chopped oregano leaves
Good bread cut into thick slices for serving
Instructions
Keep the peel on the orange and cut into 3 wedges. Cut each wedge into small triangular slices, about 1/8-inch thick.
In a heavy flat skillet or stovetop grill pan, heat the olive oil over medium heat. Add the olives and orange wedges to the pan and shake back and forth to combine. Stir in the garlic. Continue to shake the pan back and forth or to gently stir the contents for about 5 minutes, until the olives are warmed through, the garlic soft and shiny, and the orange slices slightly wilted. Stir in the oregano and transfer to a bowl.
Grill, saute or toast slices of good bread. Place the olive-orange mixture on top and serve.
Greek Food - Greek Cooking - Greek Recipes by Diane Kochilas //www.dianekochilas.com/