I am constantly on the hunt for recipes that check certain boxes. They have to be versatile, healthy, and (sometimes) quick and easy. If they can include lots of healthy Greek and Mediterranean diet ingredients – well, that's even better!
There's one great recipe category that regularly fits all these requirements: the smoothie. Specifically, the Greek yogurt smoothie! It's the perfect base for all kinds of sweet and savory ingredients, and as an added bonus, it helps to boost the health content of your drink. Greek yogurt smoothies are a great source of probiotics, and they are high in fiber and protein while being low in sugar. Perfect for breakfast, lunch, or a snack, a good Greek yogurt smoothie will make you feel energized and full. And if you want to give your smoothie a little variety, try a flavored Greek yogurt, like vanilla. It will create an even more fun and delicious drink. You can check out some of the yogurts produced by My Greek Table sponsor Meltemi, too!
Smoothies have the added benefit of being able to go sweet or savory, depending on your mood. Whether you're looking for something a bit more dessert-y, or a salad in a glass, the smoothie is the perfect vehicle. Fruits, greens, herbs, spices, nuts – pretty much anything is on the table! And it doesn't even have to fit in a glass. Smoothies are also great in bowls, so your options become even a little more plentiful (and plating becomes an art form!). But you can also go more classic, of course, and stick with your smoothie in a glass – the best option for a drinkable meal on the go!
The smoothie's history starts back in the 1930s, when West Coast health stores started advertising pureed drinks adapted from Brazilian recipes, and some 10 years later, banana and pineapple smoothies began popping up in cookbooks. They became popular in the 60s, and really exploded in the 90s, when they became a standard drink at coffee shops and cafes.
Below, find some of my favorite smoothie recipes for any time of day!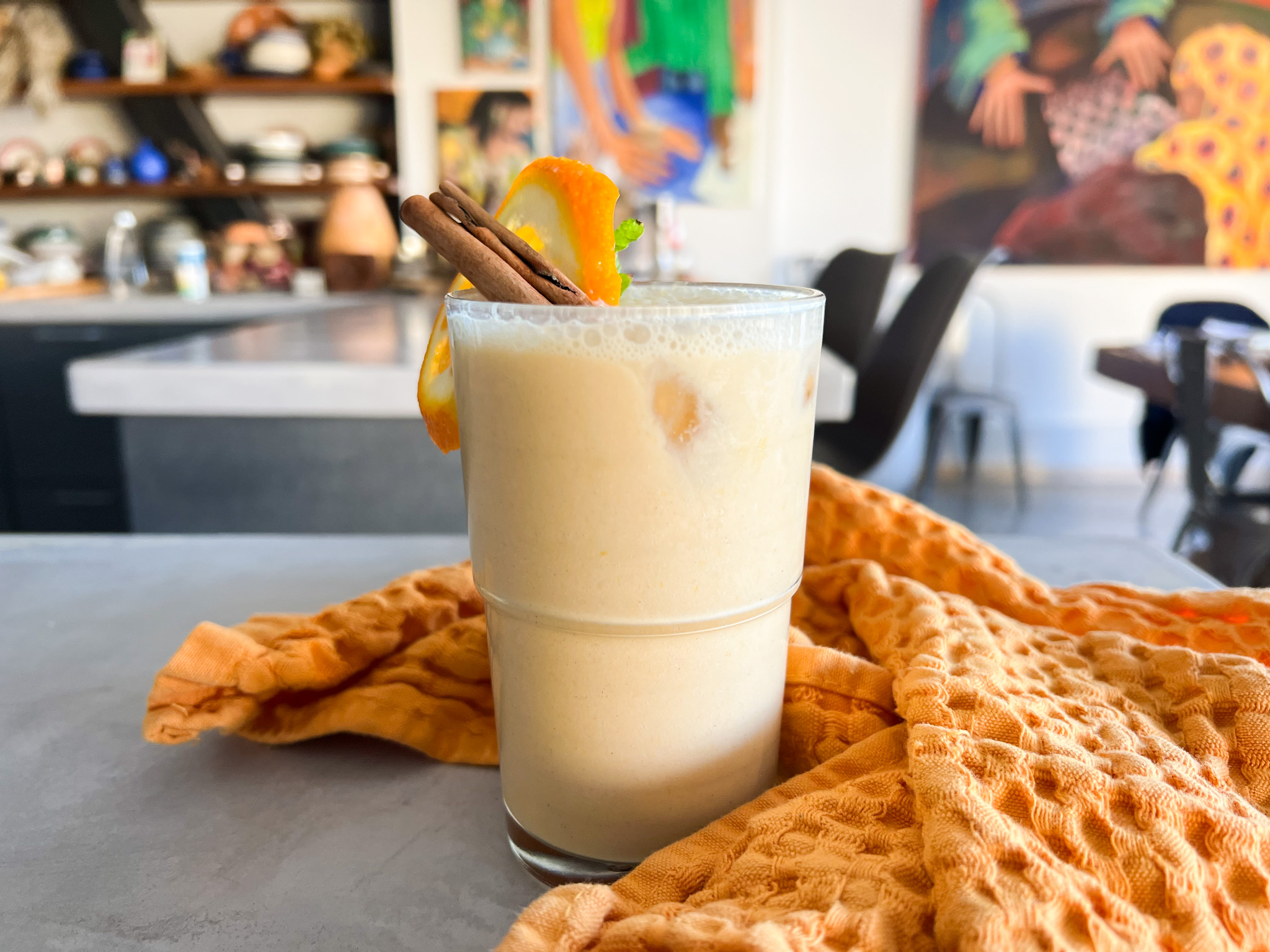 Anybody else here love creamsicles? They're a classic 1960s cream pop that was sold off carts on the street – and I've come up with the perfect way to make this indulgence just a bit healthier. Greek yogurt definitely does the trick, adding a delicious tartness and creaminess that is countered perfectly by the natural sweetness of Greek honey. Easy to make, healthy to boot, it's the perfect quick Mediterranean diet meal on the go.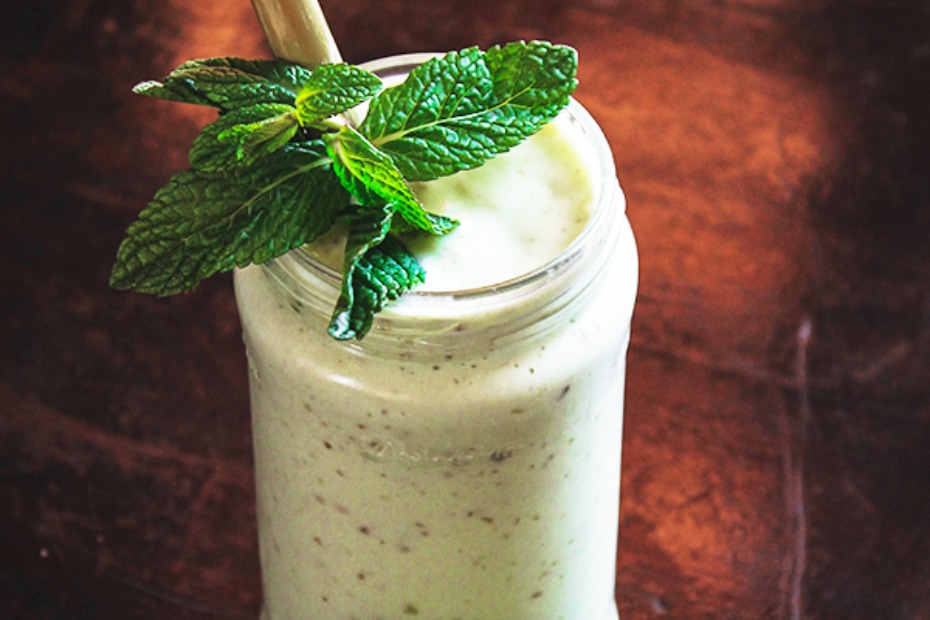 Avocado might just be the perfect smoothie ingredient. It's the perfect partner to Greek yogurt, and it helps to create a drink that is filling yet refreshing (and healthy, of course). Sweeten it to your taste with a little Greek honey, and pour it over ice in a glass to make it even more drinkable.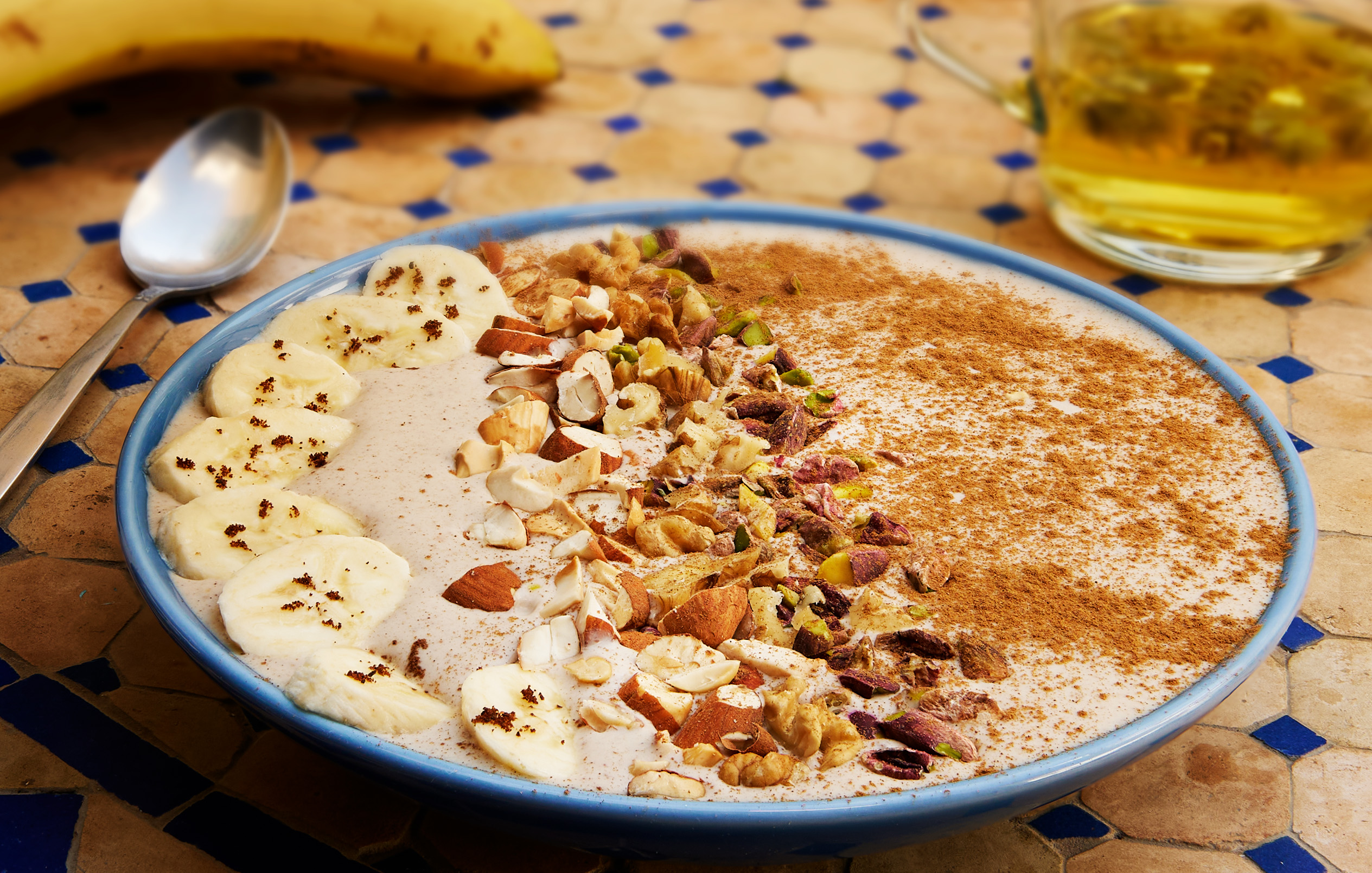 Let's combine one of Greece's most iconic desserts with one of its most iconic ingredients: baklava and Greek yogurt. In this recipe, from My Greek Table season 4, I bring them together for a delicious and easy snack, perfect for those of us who want to enjoy the Mediterranean diet in a bowl. Believe it or not, this baklava bowl is filled with healthy Mediterranean diet ingredients, like walnuts, almonds and pistachios. I like to add a bit of Aegina pistachio butter to this recipe as well, since nut butters are one of the healthiest Mediterranean diet ingredients. And, of course, Greek honey, one of the world's oldest and most delicious natural sweeteners, gets drizzled over the top!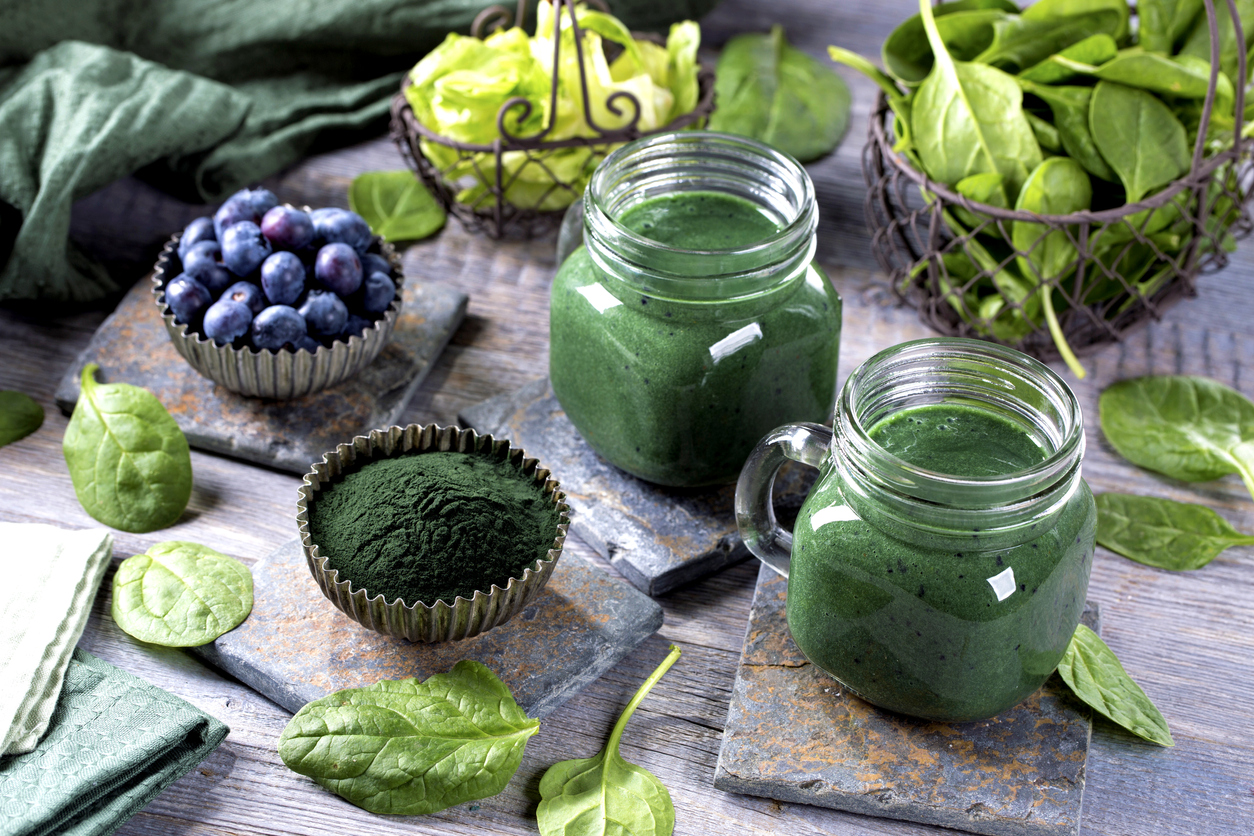 I love it when I can bring all kinds of superfoods together! This time, I've added an ingredient that dates all the way back to the Aztecs. It's called spirulina, produced from a kind of algae, and it's known for being one of the best non-animal based sources of protein, making it a good nutritional boost for vegans and others who want to add more plant-based foods to their diet. It's also quite a rich source of beta-carotene, various minerals and gamma linolenic acid, a fatty acid essential to health. It's just one of the great ingredients in this super healthy smoothie.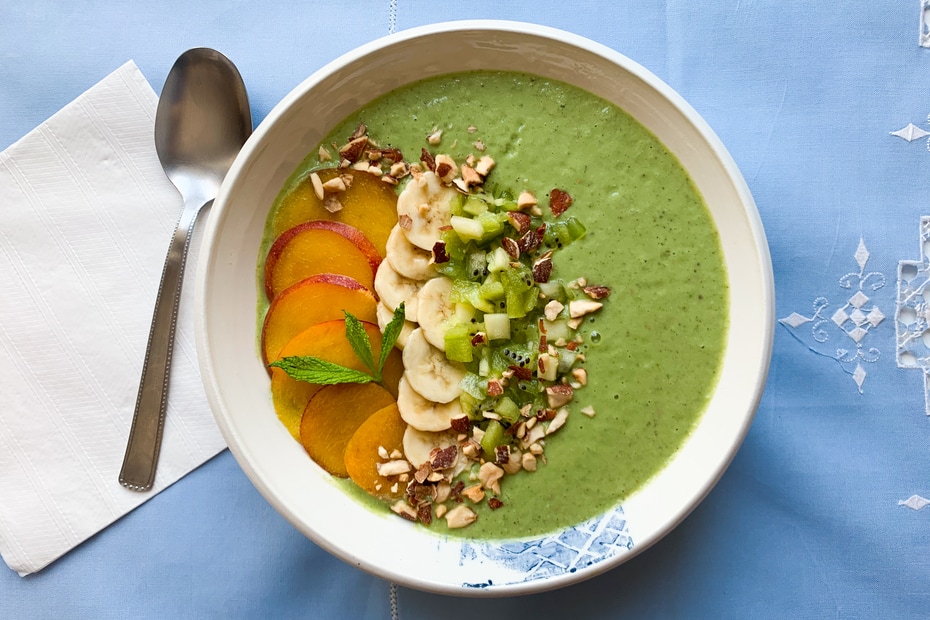 Spinach stars in many great smoothie recipes, but this one has plenty more to love, like bananas, kiwi, peaches, plenty of nuts, Greek honey, and dried Greek mint for a delightful hint of freshness. I have it here in a bowl, but you can just as easily add it to a glass for a more on-the-go version of this Greek recipe, and you can easily substitute the Greek honeyw ith another ancient Greek sweetener, petimezi.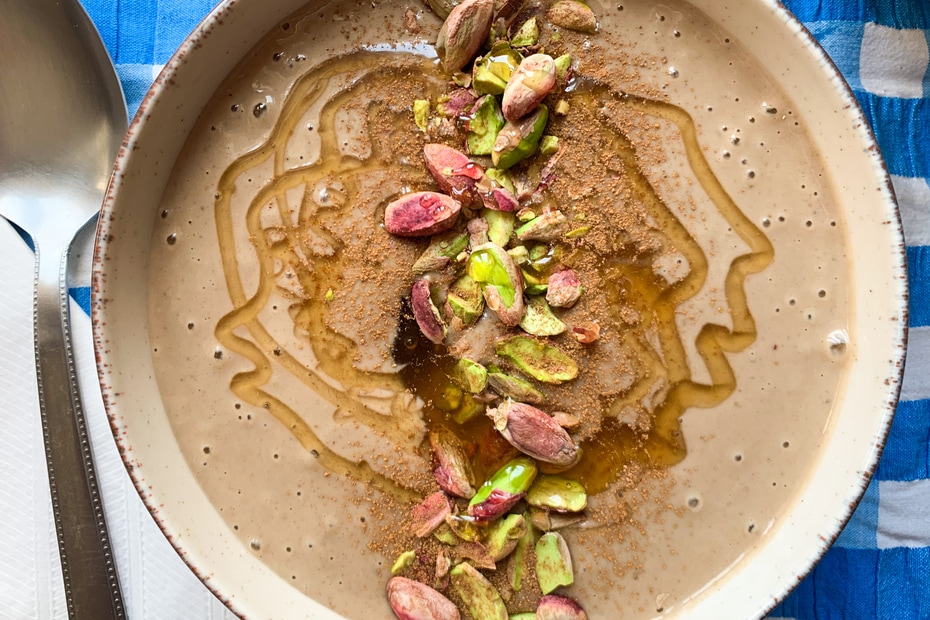 I love how this brings all the classic flavors of baklava, namely plenty of warm spices, into a wonderful, not-so-classic Greek recipe for a delicious smoothie. Call this the perfect Mediterranean diet snack and make sure to drizzle it with real Greek honey!