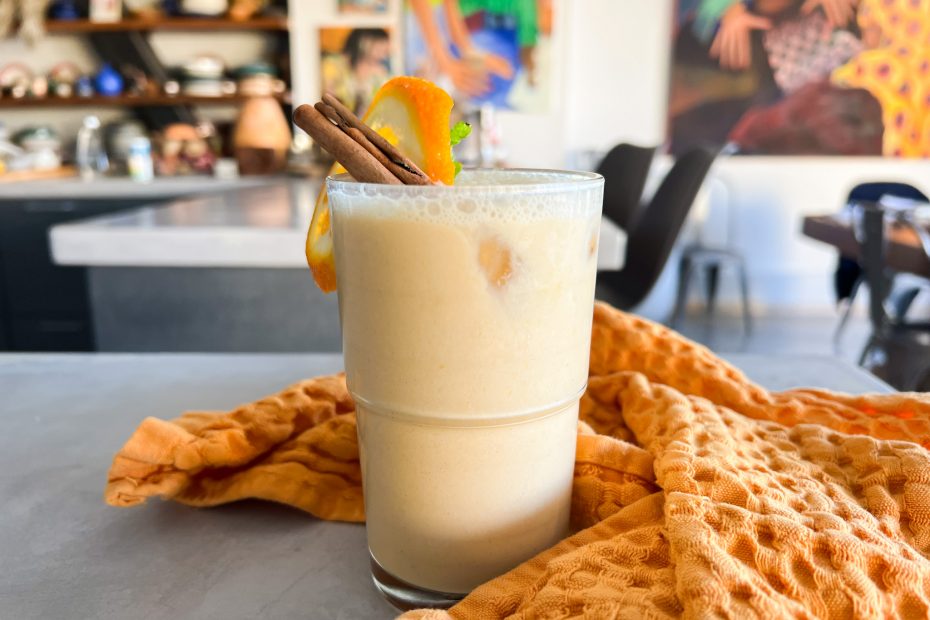 Orange Crush Greek Yogurt Smoothie
---
If anyone remembers and loves the flavors of a creamsicle, that classic 1960s ice cream pop sold off of carts on the street you'll love this orange crush Greek yogurt smoothie! Easy to make, healthy to boot, it's the perfect quick Mediterranean diet meal on the go. Greek yogurt adds a delicious tartness and creaminess, countered by the natural sweetness of Greek honey. Everything that's combined in this easy all-weather smoothie is an important Greek diet ingredient!
Ingredients
2

oranges

½

cup

plain Greek yogurt

½

teaspoon

vanilla extract

1

– 3 tablespoons Greek honey

to taste

1/2

cup

plain milk or unsweetened almond or coconut milk

Cinnamon powder to taste

1

– 1 ½ cups ice cubes
Instructions
Peel the oranges with a sharp knife, removing their pith as well. Cut the oranges into chunks.

Place the orange chunks in the bowl of a powerful blender. Crush the oranges to a pulp. Add the milk, yogurt, honey and vanilla extract. Add a little cinnamon powder and ice cubes and process for a few seconds until smooth and frothy. Serve, garnished with mint leaves.
Want to learn more easy, healthy Mediterranean diet recipes? Sign up for my online course "Mastering the Mediterranean!"