The rich world of Greek recipes is full of delightful pumpkin and winter squash recipes for Thanksgiving and beyond! While you might not immediately associate pumpkins with the Mediterranean, Greece embraces these versatile ingredients in various savory and sweet dishes as temperatures drop.
Pumpkins are a key player in the Mediterranean diet, offering a nutrient-dense profile with abundant vitamins and minerals, all while being low in calories. Packed with beta carotene, known for its immune-boosting properties, pumpkins contribute to overall health, supporting the well-being of eyes and skin. They are even linked to enhanced metabolic health.
And squash is just as healthy! They're fairly low in carbs, but packed with nutrients and loaded with fiber. They also are a great source of antioxidants, preventing damage done by free radicals and ultimately protecting you against chronic problems including heart disease and even cancer. There are so many great reasons to use these fall-favorite ingredients in lots of Greek recipes!
In Greece, these ingredients effortlessly find their way into a myriad of dishes, spanning from breakfast delights to tempting desserts. Scroll on for my list of top Greek recipes, loaded with pumpkin and squash!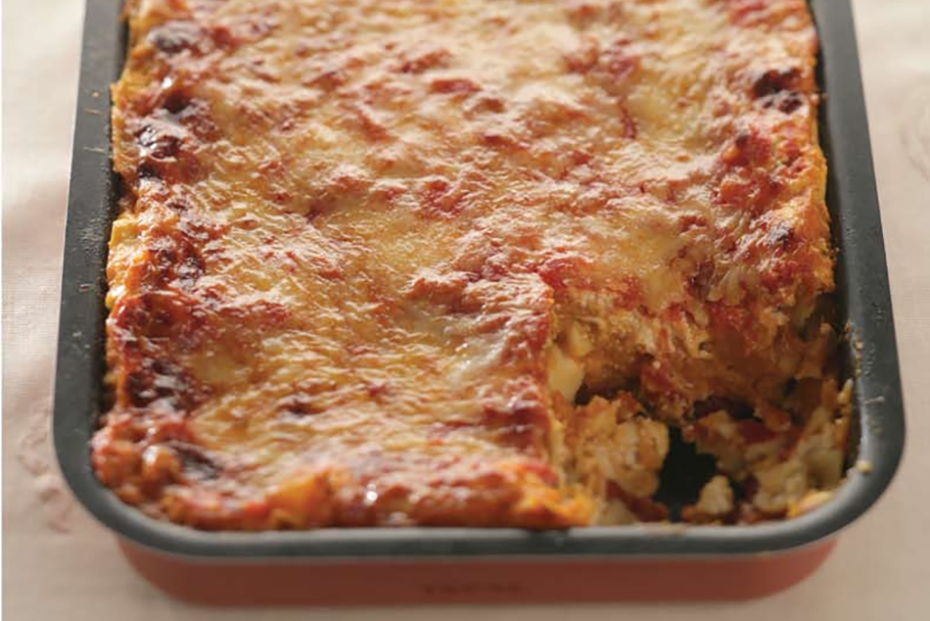 This is a great dish for the holiday buffet! A large tray will feed up to 16 hungry revelers. The pastitsio isn't traditional, of course. For one, there is no meat in this dish, but the savory tomato sauce filled with hearty chunks of sweet pumpkin more than makes up for that, as does the generous amount of cheese. It's a tad time consuming, but each component can be prepared ahead, separately, and the pastitsio prepared the day before serving. You can even assemble it and freeze it, then defrost and bake as directed. If you need any more convincing that it's the perfect dish, just wait for your family's reaction after Thanksgiving!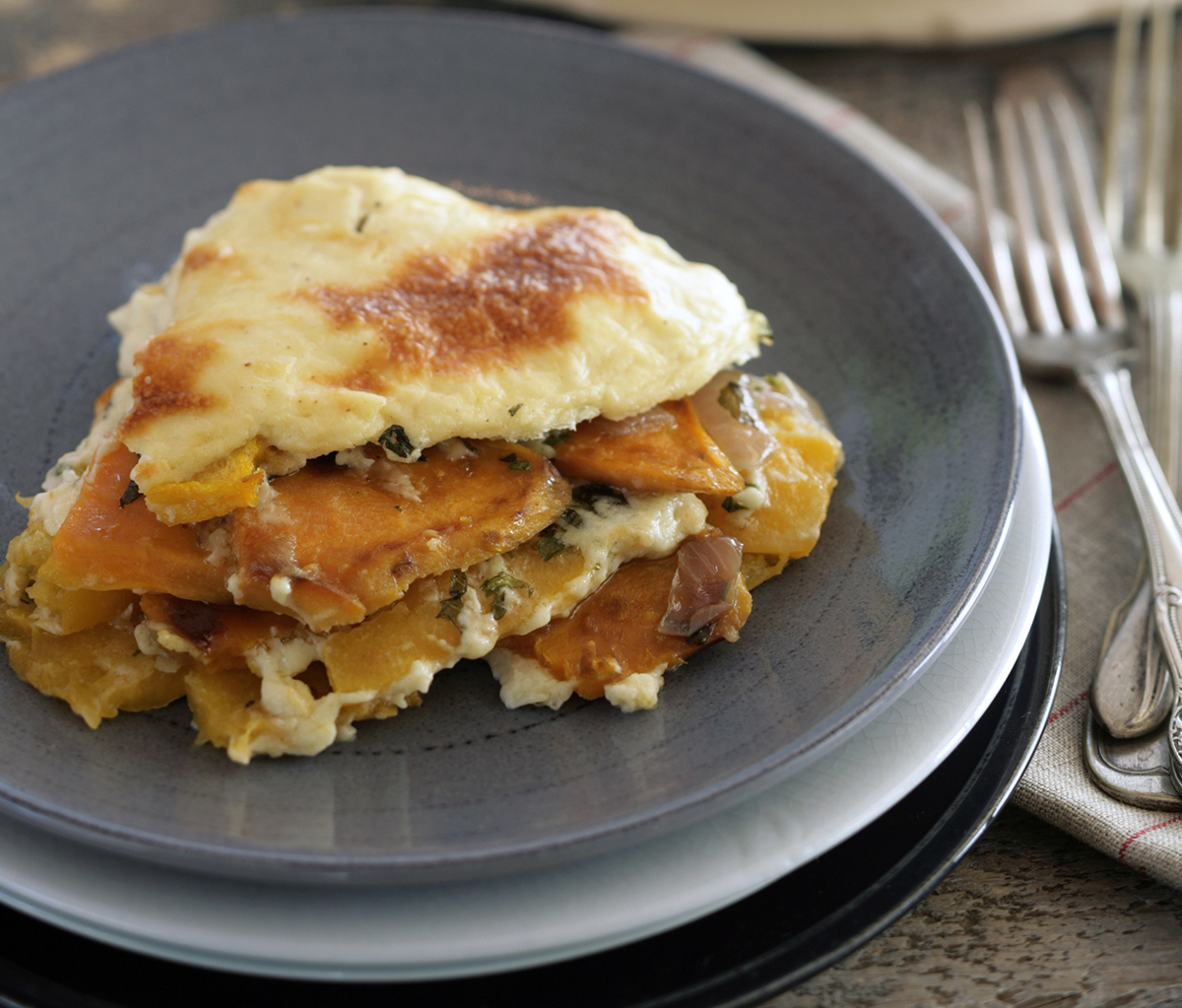 This dish is one of my contributions to the moussaka archives, and a way to play upon the Greek obsession for this delicious dish. It has become a favorite in late fall, when pumpkins and sweet potatoes are easy to find. Sweet potatoes, while not native to Greece (no potatoes are) have been around for a few hundred years and are cooked in a huge variety of ways throughout the Ionian Islands. It's the perfect layered dish, and meat-free! It's an excellent dish to serve up for Thanksgiving.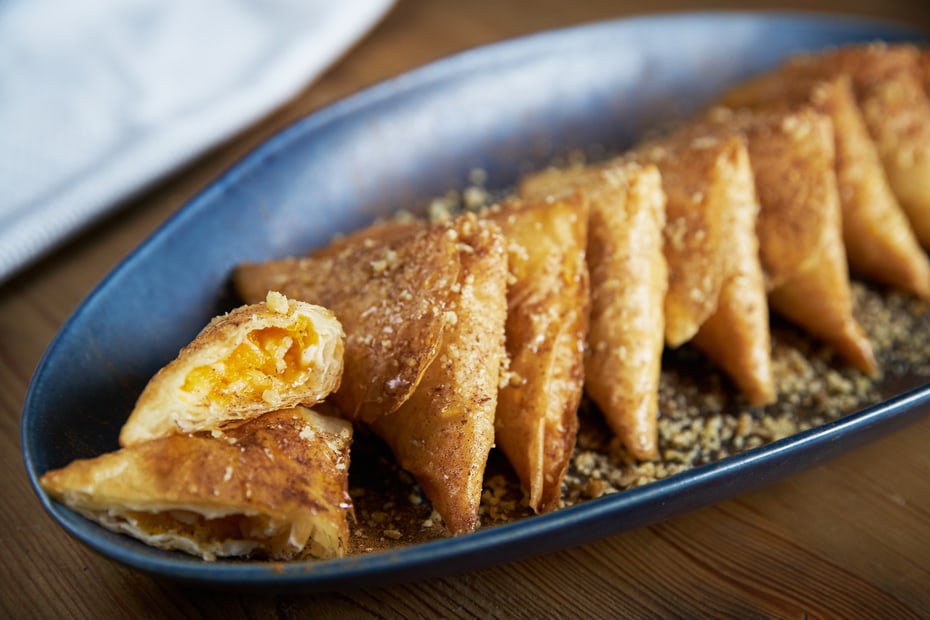 Want to add pumpkin into your dessert menu? There's a recipe for that! This Greek recipe for a sweet phyllo pastry filled with pumpkin is a very traditional dessert from the Aegean island of Chios. Similar Greek dessert recipes from the Aegean islands go by various names, such as rafiolia and keramidopites, or tile cakes, because they once were baked on hot ceramic roofing tiles, like a makeshift griddle. If you have a baker's stone for bread baking, try baking the little pumpkin pastries directly on top of it instead of frying them – a slightly healthier alternative. You can make the filling savory by replacing the cinnamon and nutmeg with a little crumbled cashew cheese (for vegans) or feta cheese and some chopped herbs such as dill or parsley.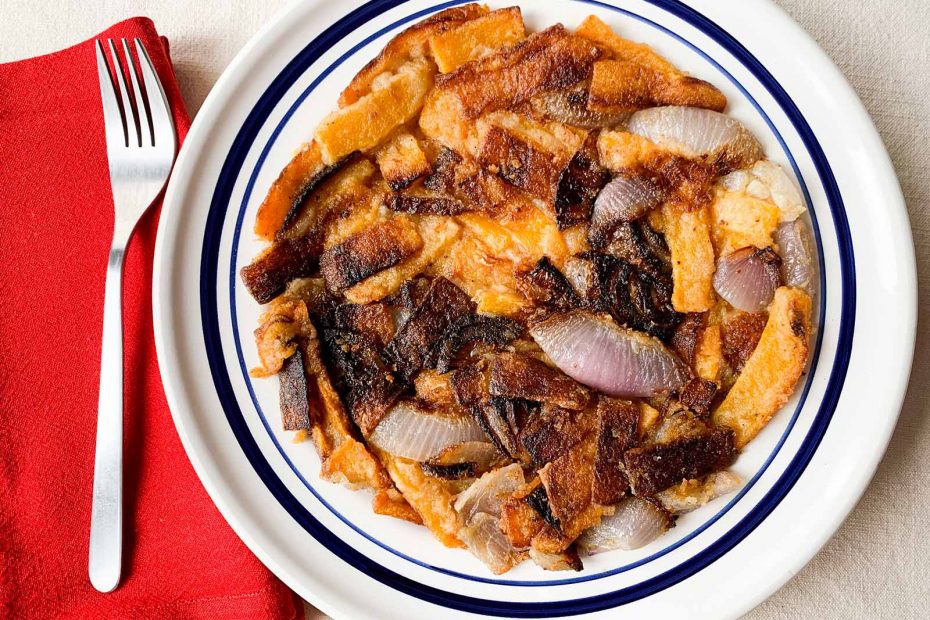 In my opinion, this is one of the greatest Greek recipes in the entire Aegean! With two basic ingredients, a good frying pan and some manual deftness, you'll create a simple elegant pumpkin skillet pie that is a paean to the simplicity of the Mediterranean Diet and can stand its own at the Thanksgiving table. This particular version is from Naxos; similar dishes are made in Samos and other parts of the North Aegean.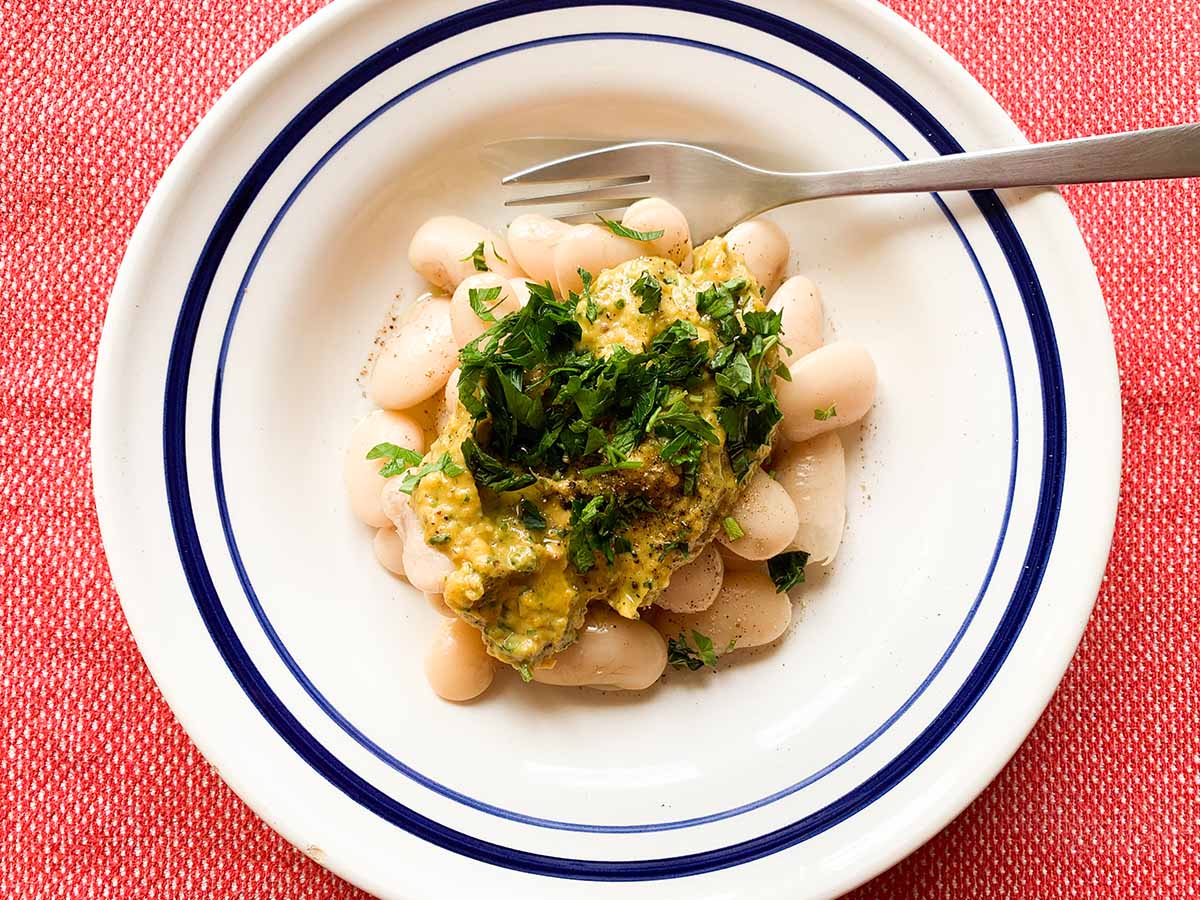 I am always looking out for new ways to serve Greece's favorite beans, so I love to serve classic Greek giant beans in a Thanksgiving-ready veggie dish that echoes my Greek-American heritage, with pumpkin-pistachio–feta pesto. This pesto is going to be a game-changer, the perfect way to make sure pumpkin becomes a part of just about any dish – trust me, pumpkin + feta is a recipe for success. And, yes, those are Greek pistachios and they're pretty amazing!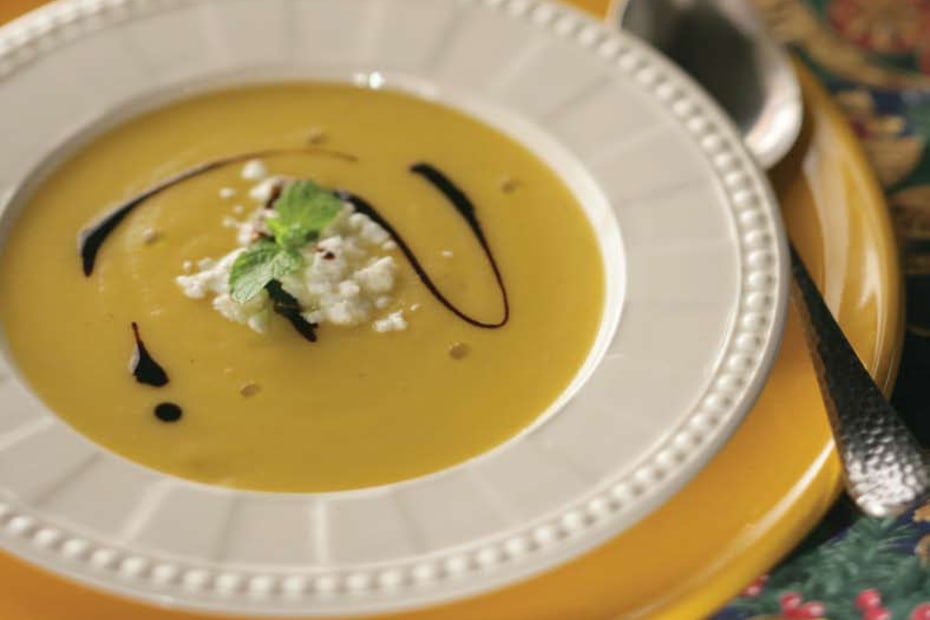 There's really no better starter for the Thanksgiving table than soup, and the sweetness of pumpkin goes amazingly well with Greek yogurt, Greek honey, Greek olive oil, and Greek kefi! In particular, the Greek honey adds a delicious new dimension to this great soup, and it'll boost your Thanksgiving menu to the next level.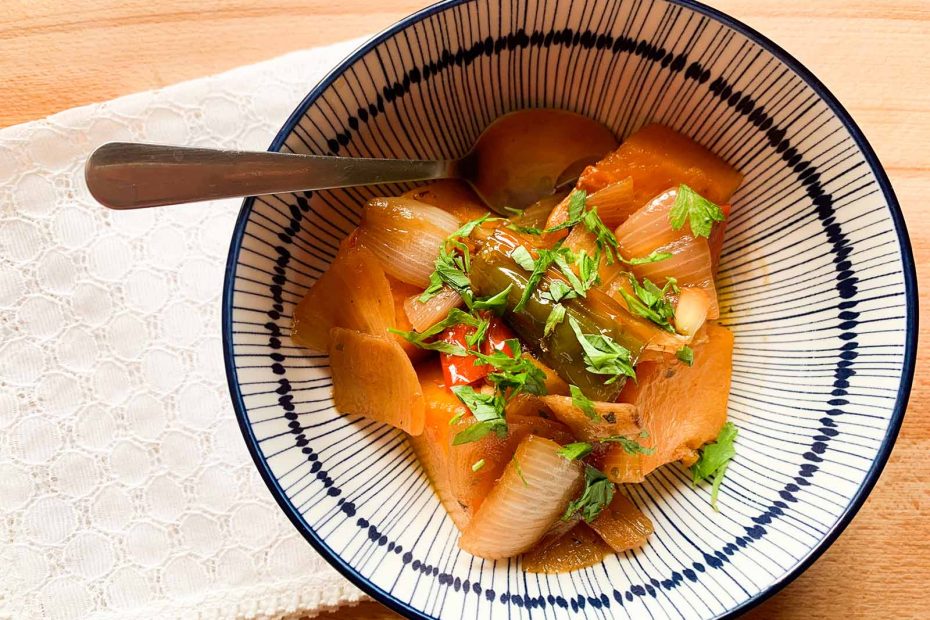 Let's give pumpkin a little kick! This delicious traditional Greek recipe for pumpkin comes from my native Ikaria, and I can happily say that it's one of the many longevity recipes that are plant-based and delicious and that people still cook today. This Greek pumpkin recipe is one of many Greek dishes in which vegetables make for a satisfying, craveable delicious meal, and a really excellent side to your turkey and potatoes during Thanksgiving.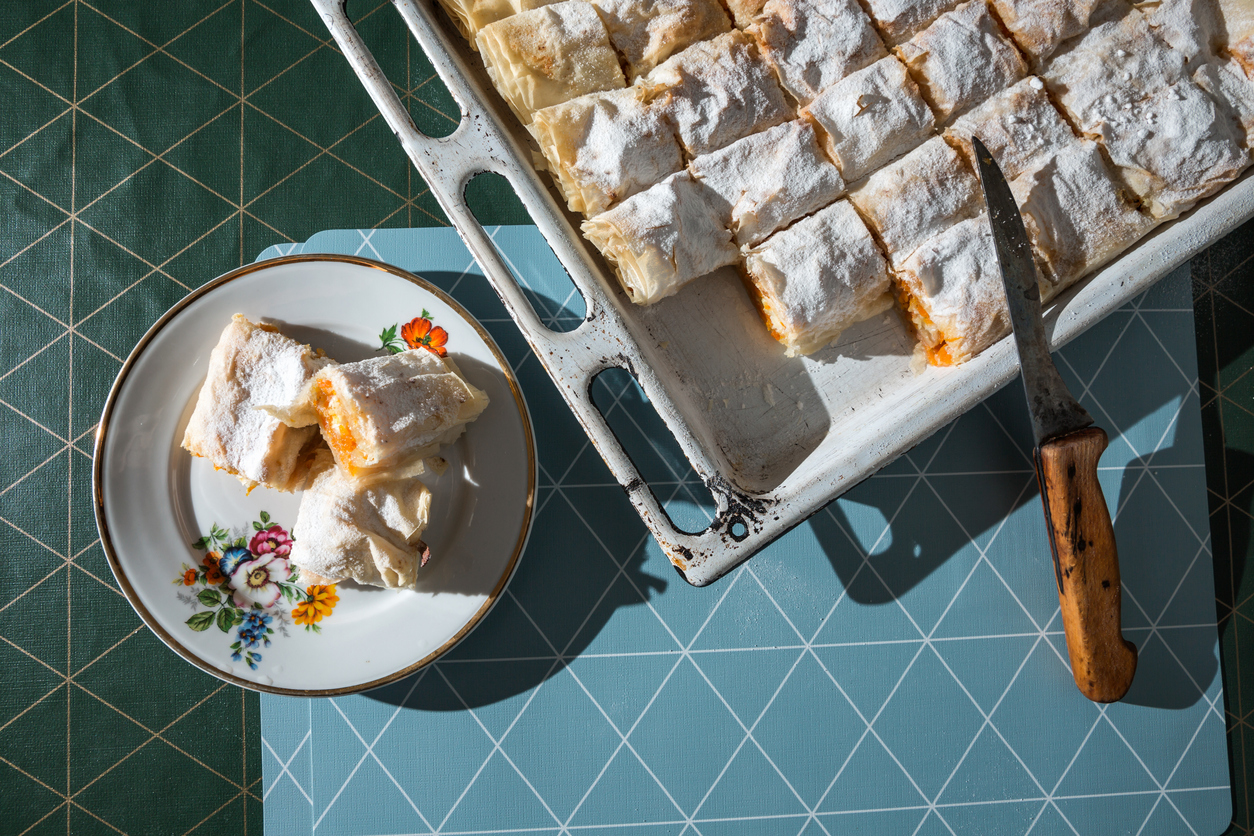 This traditional Greek fresh pumpkin phyllo pie is a much healthier alternative to the canned pumpkin pies that most Americans are familiar with. It's the perfect recipe for fitting a healthy veggie into your dessert menu! Give it a try, and get ready to seriously impress your guests with a Greek recipe that is delicious and Thanksgiving-ready.