I am constantly amazed by the incredible versatility of Greek ingredients, from cheeses and Greek yogurt to fresh veggies, and today, I'm looking at them in sandwiches. I have 5 mouth-watering Greek-inspired sandwich recipes that will not only satisfy your cravings for fresh, light, and healthy Mediterranean diet foods, but also promote a healthy overall lifestyle with the goodness of the Greek and Mediterranean diet.
Below, find my 5 favorite sandwich recipes with Greek and Mediterranean ingredients!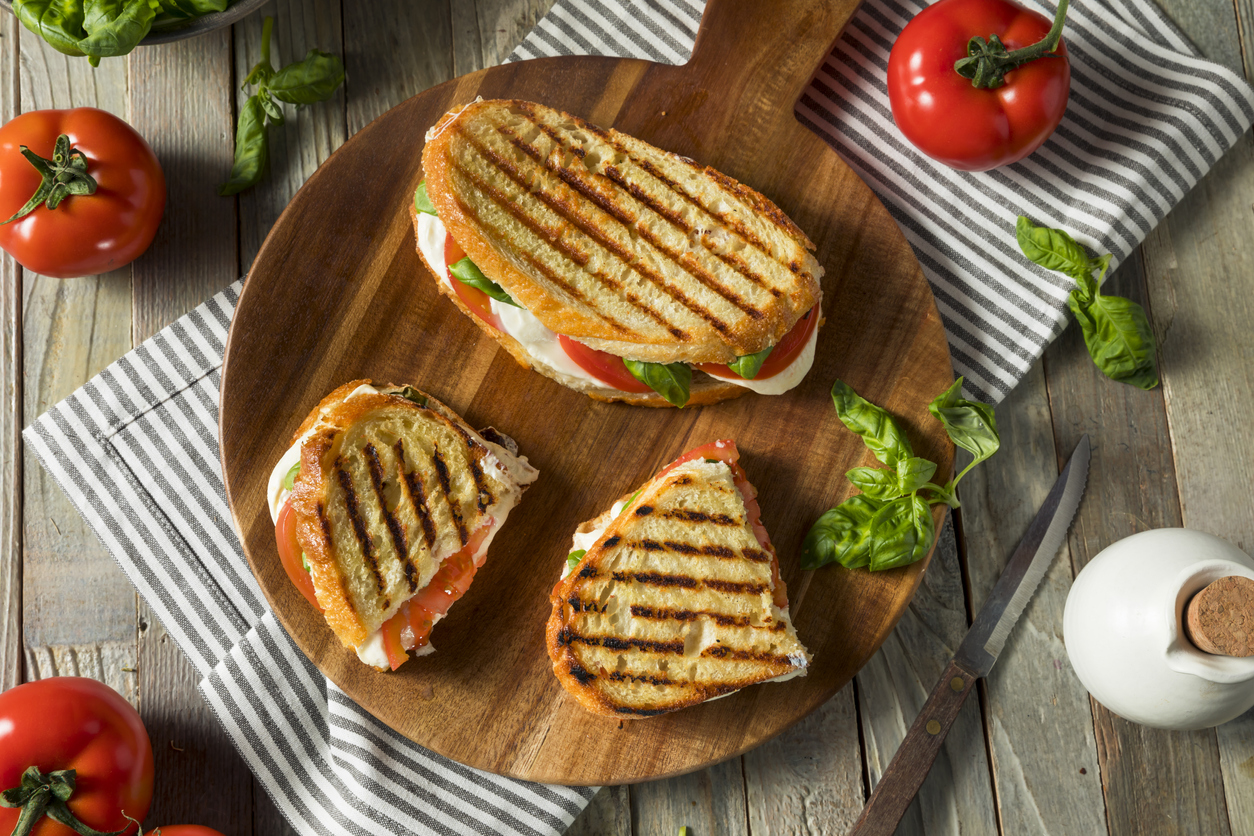 Imagine sinking your teeth into a deliciously charred sandwich filled with gooey melted mozzarella, sweet ripe tomatoes, and fragrant basil leaves. This grilled mozzarella sandwich is a true celebration of Mediterranean flavors. Using fresh, high-quality ingredients, like ripe tomatoes and basil, elevates this classic sandwich to a whole new level. Drizzle some extra virgin olive oil on top, and you have a masterpiece in your hands.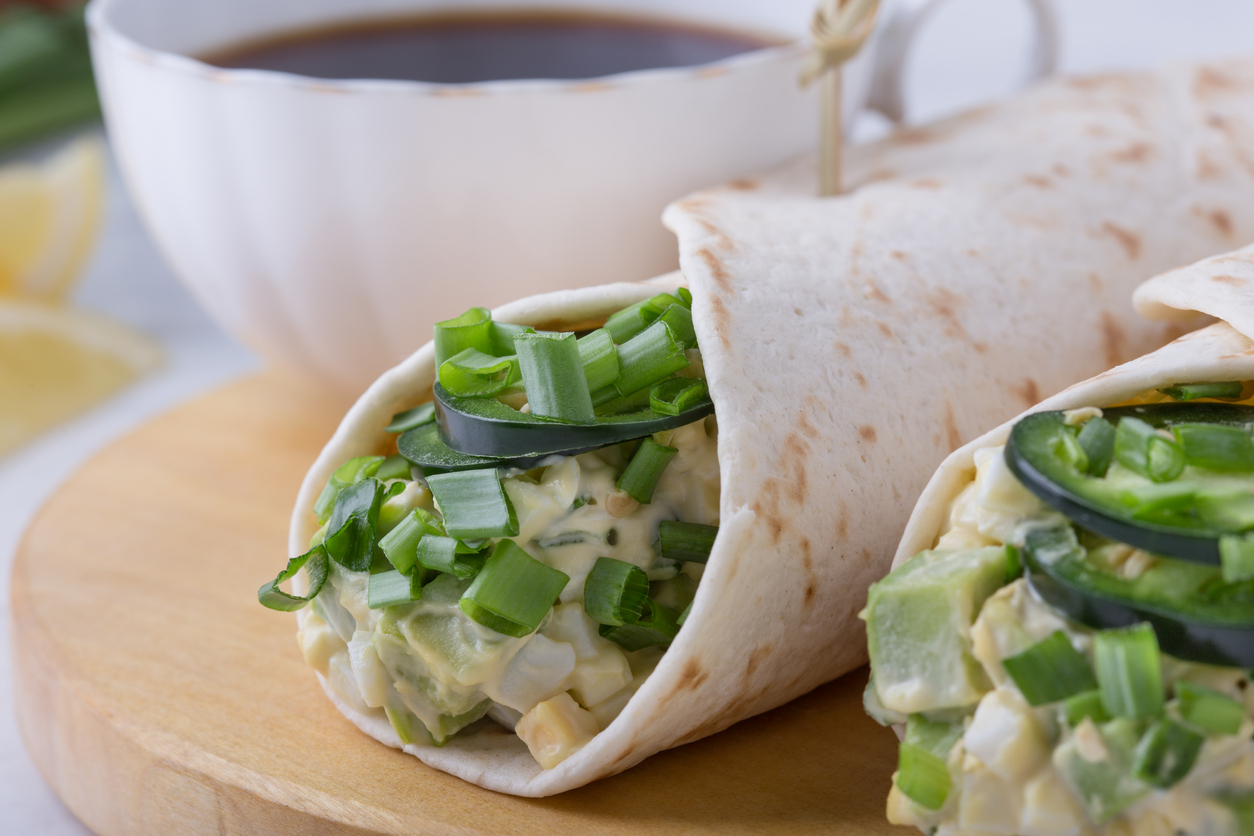 Here's a wholesome twist to the traditional egg salad sandwich. Creamy Greek yogurt replaces heavy mayo, giving it a lighter and tangier touch. Combined with mashed avocados, this filling is not only nutritious but also adds a delightful creaminess. Stuff this delicious egg salad into a fluffy pita, and you'll end up with a satisfying lunch that keeps you energized all day long.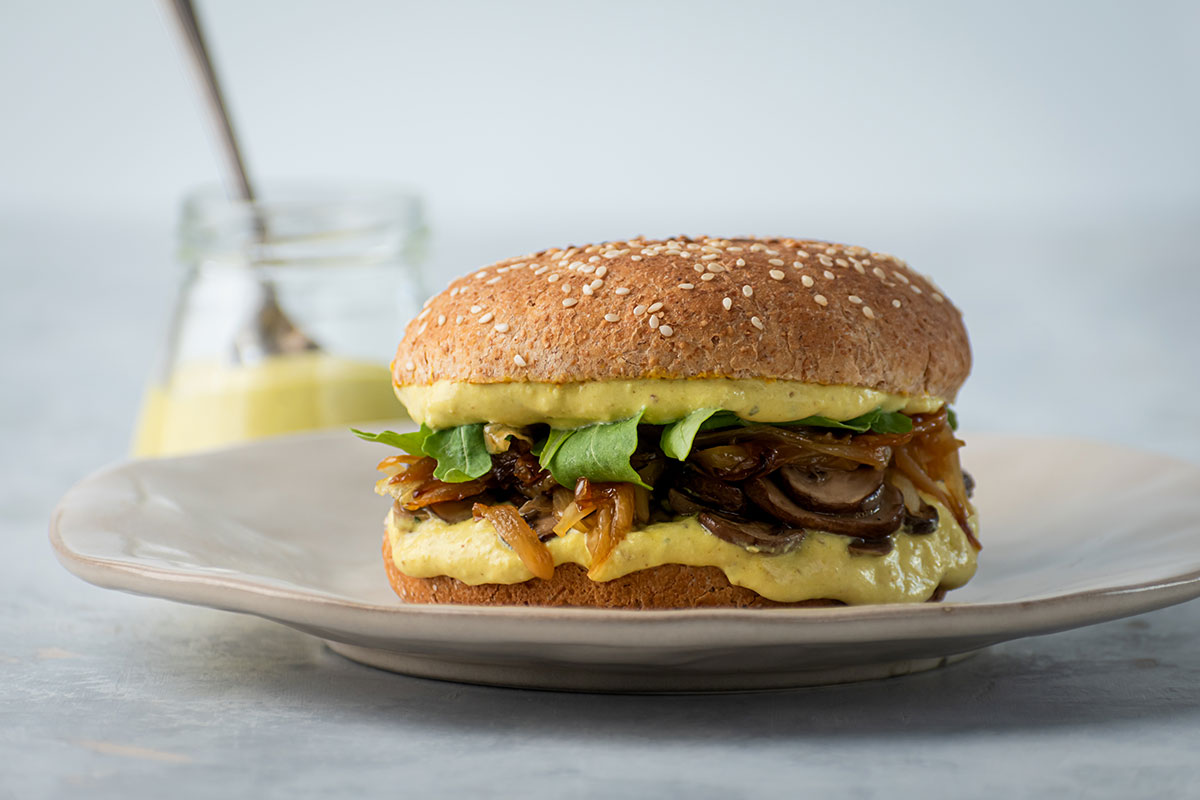 If you're a fan of umami-packed flavors, this sandwich is for you! Sautéed mushrooms and caramelized onions create a rich and earthy filling, while the Greek fava yogurt spread adds a creamy and protein-rich element. Fava beans are a staple in the Mediterranean diet, and when blended with Greek yogurt, they become a luscious spread that complements the mushrooms and onions beautifully. This sandwich is a true savory delight!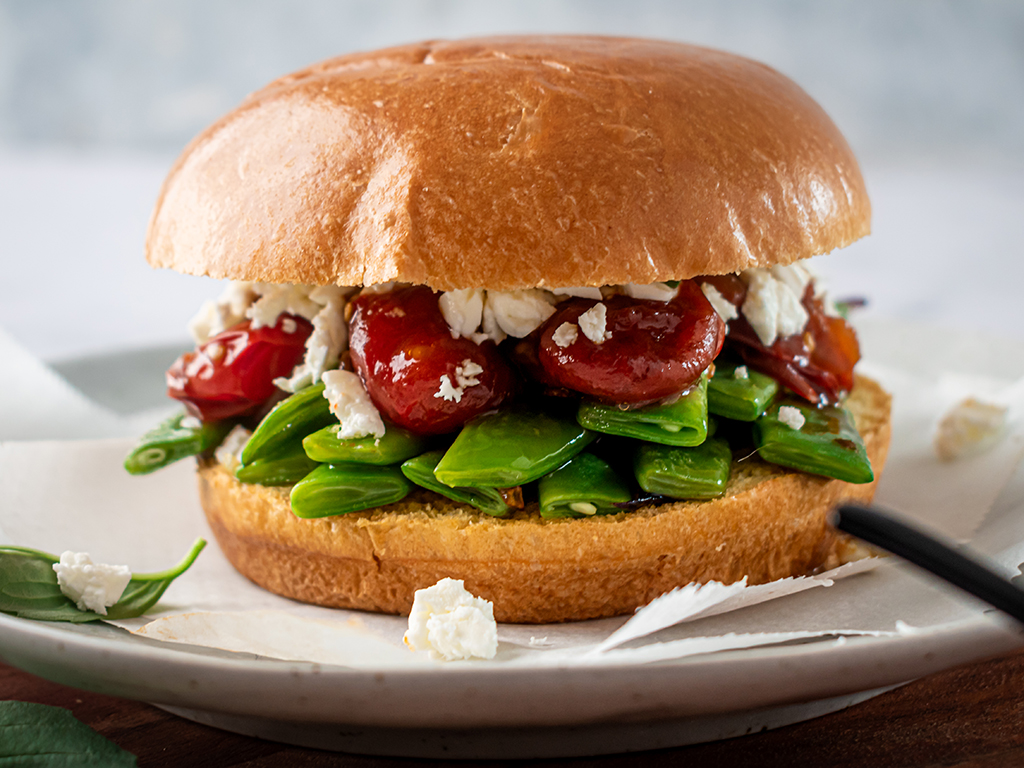 For a satisfying and hearty sandwich option, try this Greek-inspired bean feta sandwich with a tangy tomato jam. Creamy feta cheese combined with protein-packed beans creates a wholesome and flavorful filling, and the tomato jam, made with ripe tomatoes and aromatic spices, adds a sweet and savory twist that will leave you wishing you had more. Spread it generously on your favorite bread!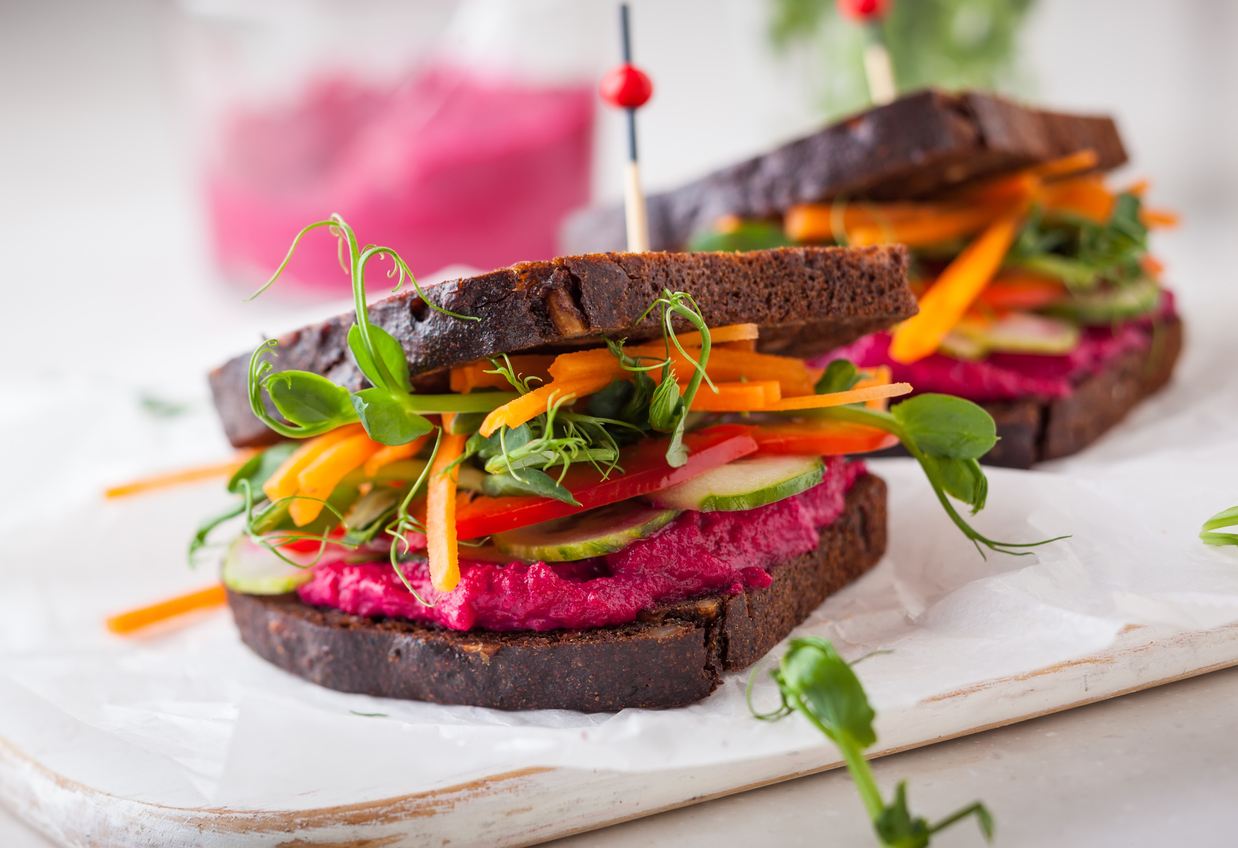 This vibrant and colorful beet hummus sandwich is a true showstopper! The creamy beet hummus, made with roasted beets and chickpeas, not only adds a great punch of color, but also provides a nutrient-rich base for your sandwich. Top it with crunchy fresh veggies like cucumbers, bell peppers, and spinach, and you've got a delicious, healthy, and Instagram-worthy sandwich that you'll be excited to dig into.