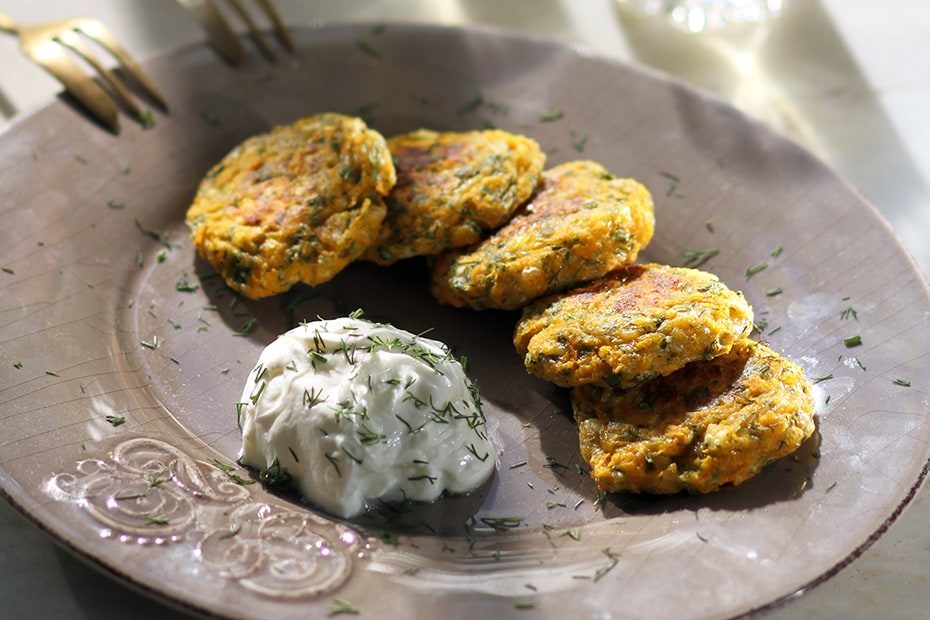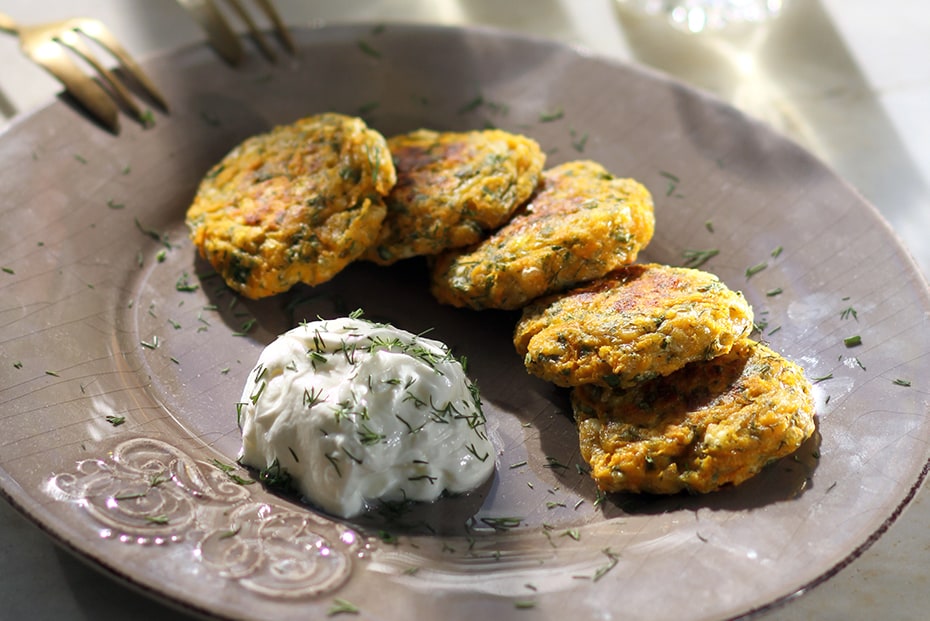 Carrot Keftedes with Cumin & Graviera
---
Vegetable fritters, patties and keftedes abound in the Greek kitchen and regional variations are endless. Everything from Santorini tomatoes to wild greens to leeks and pulses are turned into fritters. These aromatic carrot keftedes are a break with tradition. They were born in the restaurant kitchen of Committee in Boston, where I am consulting chef. They're also in my latest book,
My Greek Table: Authentic Flavors and Modern Home Cooking from My Kitchen to Yours.
Ingredients
4

cups

440 g coarsely shredded carrots (about 6 to 8 medium carrots)

1

garlic clove

very finely chopped

½

cup

25 g finely chopped fresh fennel fronds or dill

½

cup

25 g finely chopped fresh flat-leaf parsley

²⁄³ cup

100 g crumbled soft Greek feta

¼

cup

25 g grated graviera cheese

1

teaspoon

ground cumin

1

large egg

lightly beaten

¹⁄³ cup

35 g plain dried bread crumbs

½

cup

65 g all-purpose flour

Tzatziki or plain Greek yogurt

for serving
Instructions
Preheat the oven to 350°F (175°C). Line a baking sheet with parchment paper.

Combine all the ingredients except the tzatziki in a large bowl and knead by hand until firm and a bit sticky.

Shape into 1½-inch (4 cm) patties.

Place on the prepared baking sheet and bake for 20 to 25 minutes, flipping once.

Serve hot, warm, or at room temperature, with a bowl of tzatziki or plain yogurt on the side.