When it comes to crafting the perfect burger, every detail matters, from the quality of the ground meat to the selection of toppings and condiments that you'll pile atop the patty. In this Greek culinary adventure, we're taking the beloved American classic, a burger (or as we would call it in Greece, bifteki), and infusing it with the vibrant (and often comparatively healthy!) flavors of the Mediterranean. This blog post is all about the world of Greek herbs, condiments, and cheeses that will take your burger to the next level. Whether you prefer a classic beef patty, a lean chicken option, or the rich goodness of lamb, there's a Greek-inspired topping waiting to dazzle your taste buds.
The Meaty Foundation
A juicy patty is, of course, at the heart of any great burger. Opt for high-quality ground meat with a good balance of fat. While beef-pork combinations and lamb burgers bring their own unique flavors, don't shy away from leaner options like ground chicken or turkey. To infuse that essential Greek essence, add a splash of extra virgin olive oil to keep things moist and flavorful.
The Greek Toppings Extravaganza
Capers and Olives: Imagine a burst of briny goodness with every meaty bite. Capers and olives, whether whole or in olive paste form, add that unmistakable Mediterranean tang that complements the burger's heartiness.
Fava Spread: Who needs ketchup when you can slather on a creamy fava bean spread? A delightful departure from the ordinary, fava spread brings earthy notes and a touch of sweetness that perfectly balances the savory burger. In fact, this Greek recipe for fava, the classic Greek yellow-split-pea spread, has a little Greek yogurt to it for extra flavor and creamy texture.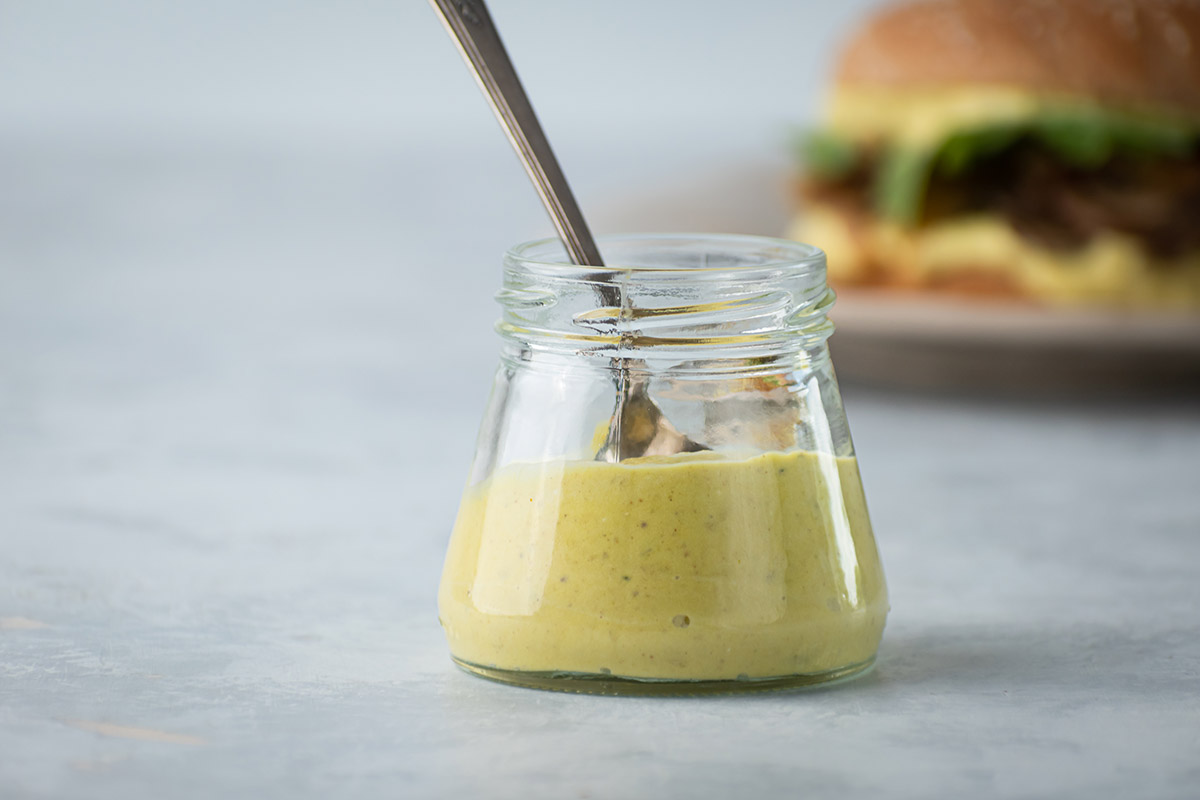 Herb-Infused Greek Yogurt: Speaking of Greek yogurt! You can elevate your burger's freshness quotient with a dollop of plain Greek yogurt infused with fragrant herbs. Mint, dill, and oregano can all go in together to create a refreshing and zesty topping. Whether you like it a little spicy, or you want to include a hint of veggie like carrot, or you want to whip it into a frenzy with a little feta, there are plenty of flavorful options.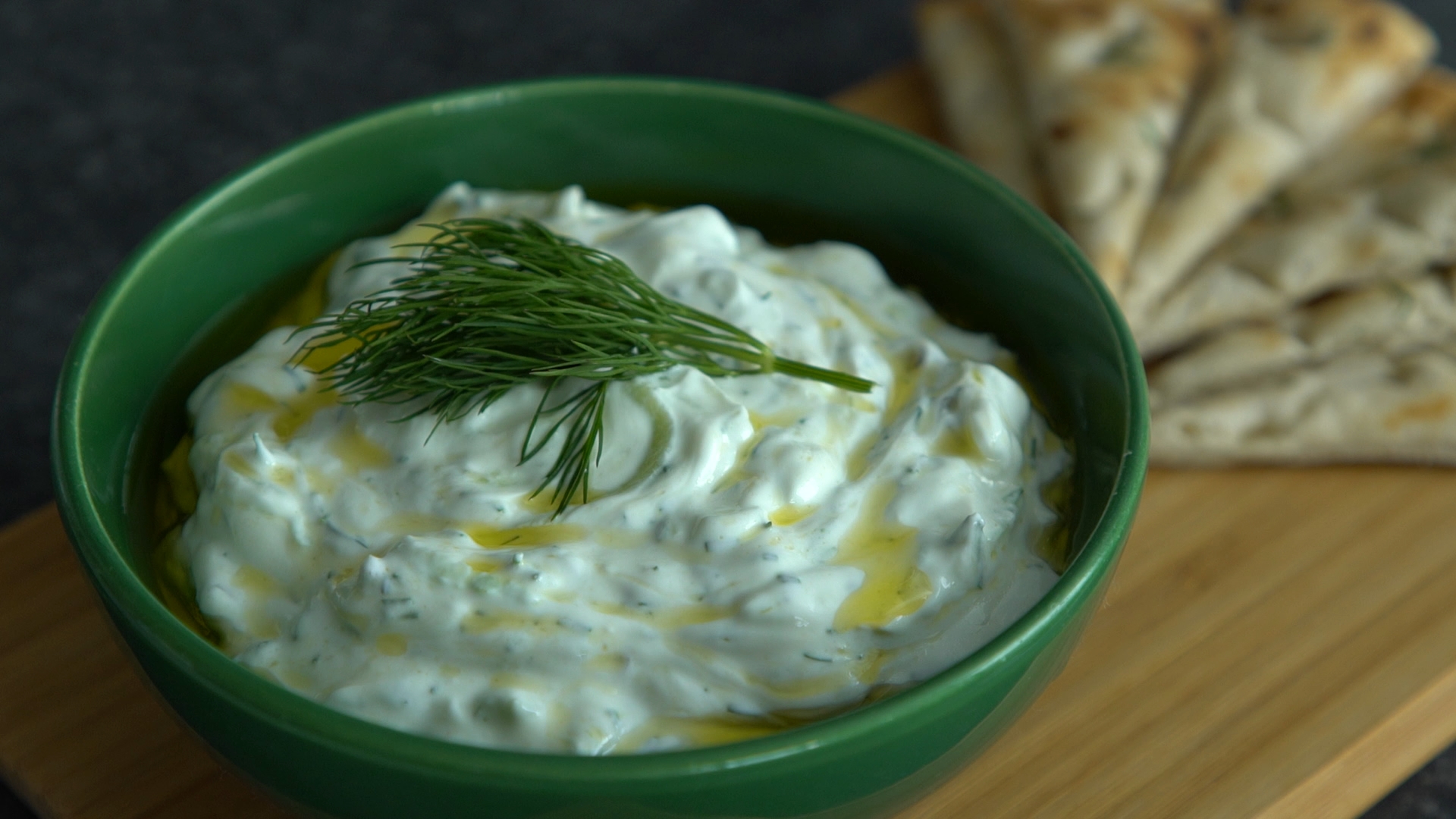 Tzatziki, the Ultimate Champion: Kick your burger up a notch by adding what I believe is the ultimate topping: tzatziki. Creamy yogurt, crisp cucumbers, and aromatic garlic come together in a harmonious symphony of flavors that are sure to make your mouth water.
Greek Cheese Medley
Yes, a melty slab of American cheese is great, and it will certainly never let you down. But if you want to go full Greek, it's time to embrace some new cheeses. Don't worry, I've got just the thing.
Feta: The quintessential Greek cheese, feta's crumbly texture and tangy taste bring a burst of saltiness that perfectly balances the burger's richness. You can even add feta inside your burger, containing the melty mess.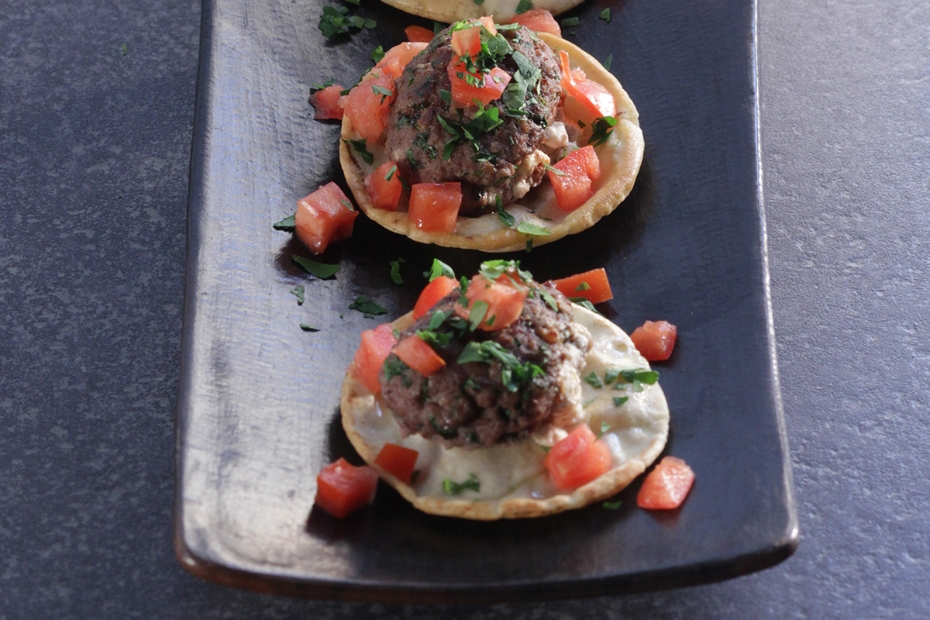 Kasseri and Graviera: Venture beyond feta and experiment with meltier options like kasseri and graviera. Kasseri is semi-hard, with a slightly buttery taste; while graviera is known for being somewhat sweet. Their mild, nutty profiles add a luscious, gooey layer that's pure indulgence.
Other Flavorful Combinations
Spoon Sweets and Feta: Uncover the magic of unexpected pairings! Spoon sweets or preserves, like tomato jam, create a divine contrast when paired with creamy feta. It's a combo that I've already talked about, in this Greek Bean – Feta Sandwich, where the tangy and earthy-sweet flavors create an absolute dream combination.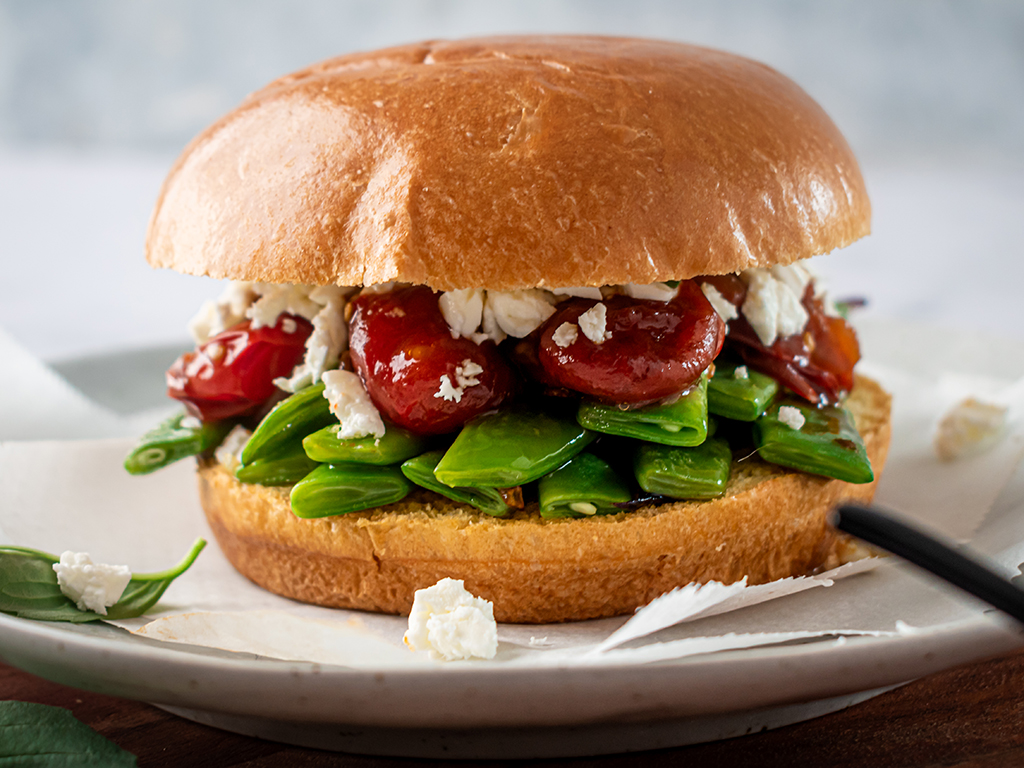 Herby Pesto: Pesto isn't just for pasta! A generous spread of herby pesto on your burger introduces a burst of freshness and herbaceous charm that complements any meat choice. One of my favorites, the Syros Chopped Parsley Salad (AKA maintanosalata), is also one of the best-known dishes from Syros, a meze reminiscent of a fresh Italian version, minus the nuts and cheese and made with parsley instead of basil.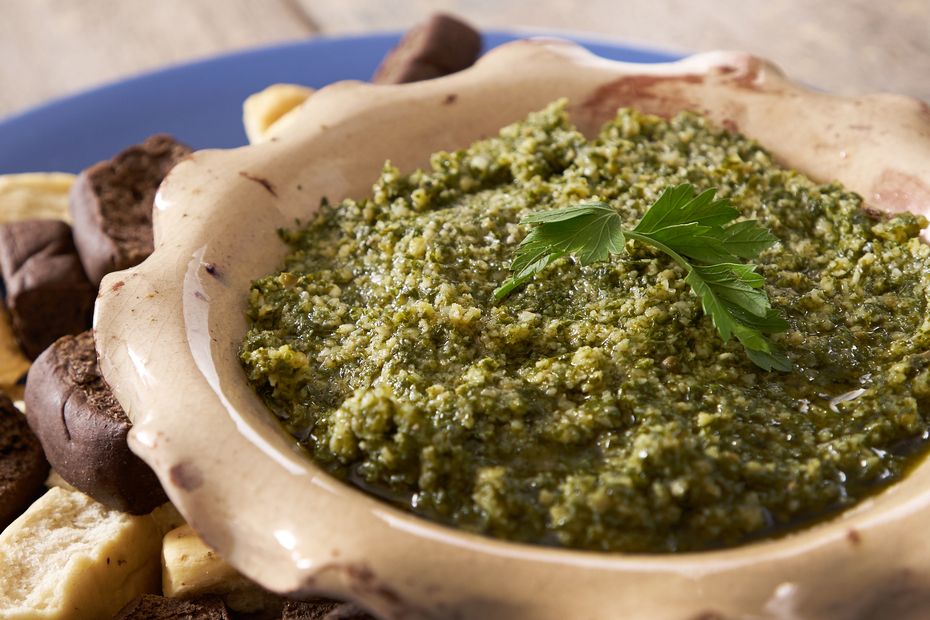 There are numerous renditions, with stale bread and potatoes or egg yolk, all of which give the dip body. Some versions also contain garlic and/or capers – all of which are great additions to your burger!