This year, "back to school" has particular significance. We are all looking forward to some return to normalcy. Back to school also calls to mind lunch! At least for me, and by default also extends to the (hopefully large) back-to-the-office crowd. Whether you're brown-bagging it on the way to the classroom or office doesn't matter; what does matter is eating healthy and taking some cues from the Mediterranean diet.
The sandwich is still top of the charts when it comes to what to put in a brown bag for lunch on the go, but mayo doesn't have to be part of the mix. I've created a series of sandwich spreads based on Greek yogurt and a few sandwiches to go with them. PB&J these are not! Instead, I like to think of them as mini feasts in the best Mediterranean tradition, bringing together health and deliciousness in every bite.
Enjoy!
Mushroom-Caramelized Onion Sandwich with Greek Fava-Yogurt Spread
This Greek recipe for a great vegetarian sandwich with braised mushrooms takes its cue from a classic Greek dish called manitaria stifado, or stewed mushrooms. I often serve that over a velvety bed of Greek fava, the classic yellow split-pea puree. Here, I've turned the combo into a sandwich befitting of the best that the Mediterranean diet has to offer: great flavor, easy ingredients, and unquestionable nutrition!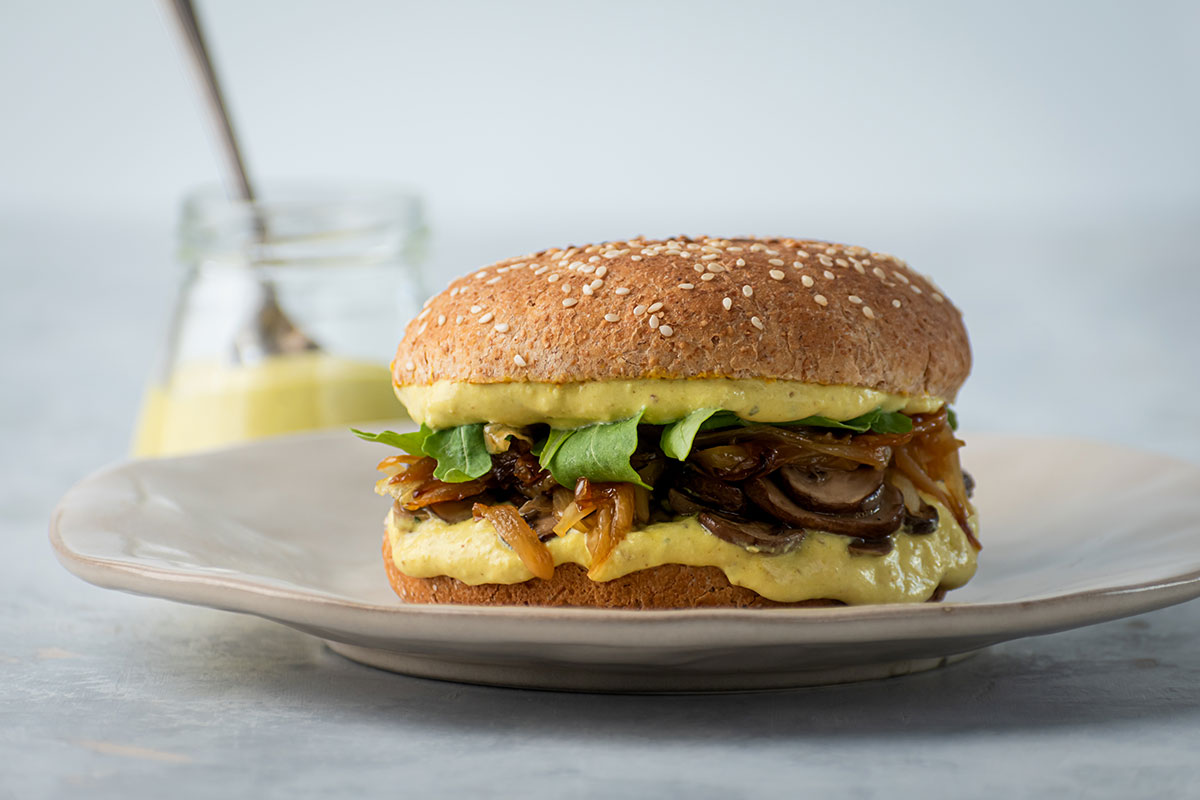 This Greek recipe for fava, the classic Greek yellow-split-pea spread, has a little Greek yogurt to it for extra flavor and creamy texture. The Greek-yogurt-fava combo makes a great sandwich spread and a great dip. I like to make it a bit exotic by adding some mastiha and a touch of the super food turmeric. Extra virgin Greek olive oil, another Mediterranean diet superfood, also provides velvety texture and great nutrition. Think of this as a kind of hummus, using yellow split peas as the base instead of chickpeas, and with a different palette of flavors.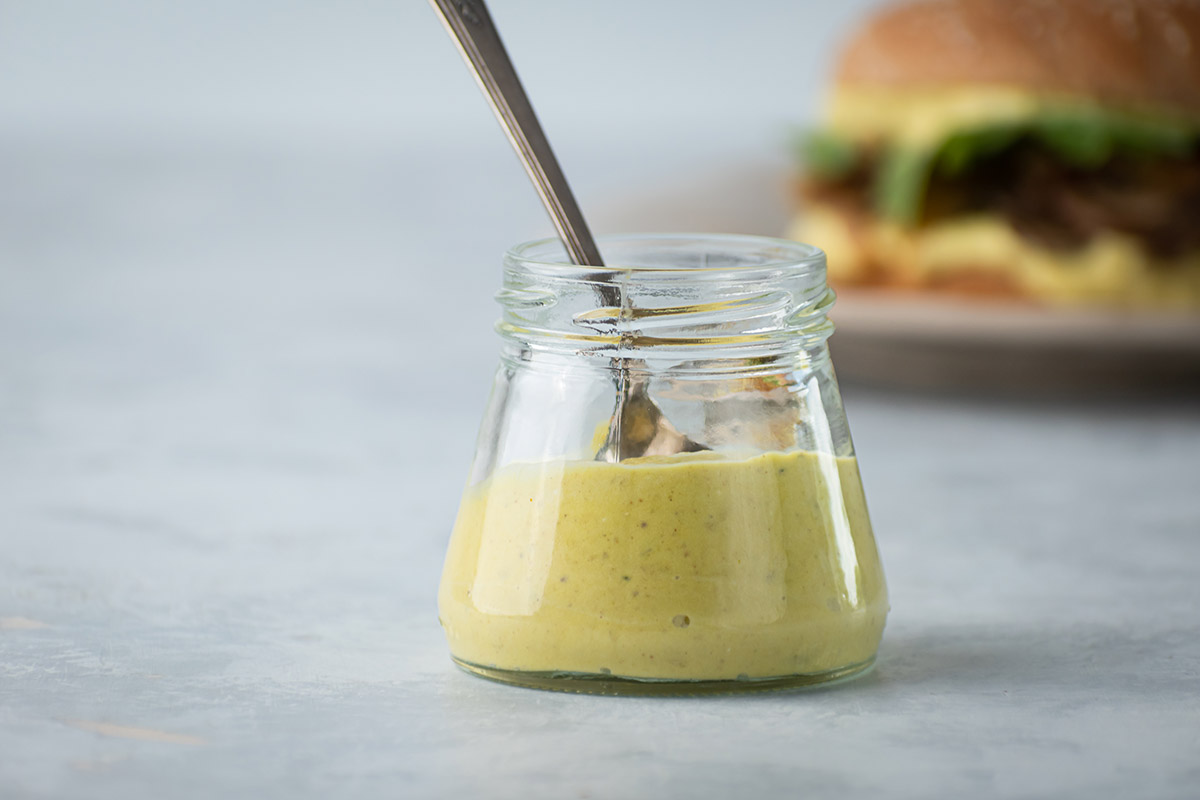 Turkey Club with Feta & Spinach-Yogurt Spread
I love a great club sandwich. The original classic club sandwich was created at the Union Club in New York City at the end of the 19th century. While it's remained a classic ever since, it's also gone through countless tweaks and transformations, with every chef adding his or her own twist. Mine is a Greek recipe for a club sandwich. You wouldn't have expected anything less, right? Instead of mayo, spread a little of the spinach-tzatziki on the bread. I think you'll be pleasantly surprised at this Mediterranean diet-inspired recreation of an all-American classic!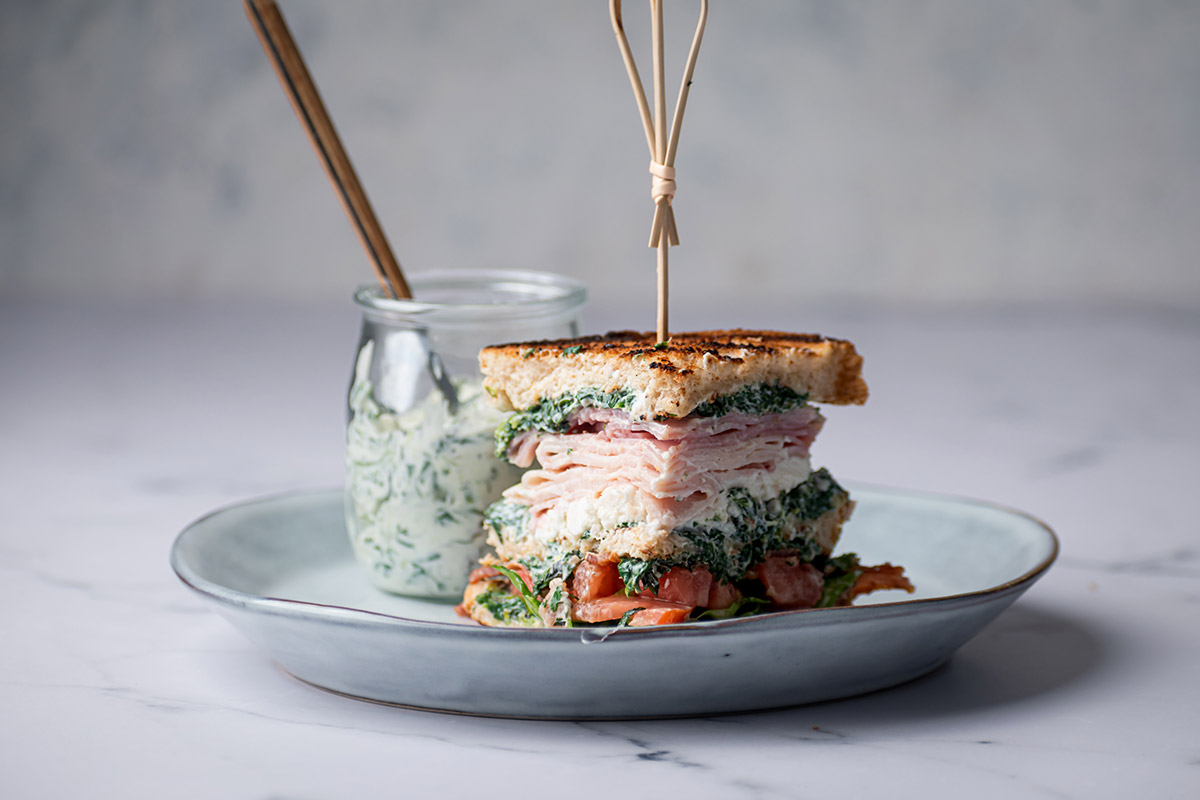 Spinach or Swiss Chard Yogurt Spread
Think of this recipe as a kind of "spanakopita" tzatziki! I've often served up spinach tzatziki in my work as consulting chef for Greek restaurants around the country. This spin on a classic Greek recipe makes it easy for all of us, kids included, to eat our greens, because it's so delicious. The Greek diet and Mediterranean diet both offer up endless options for eating healthy, flavorful food that will help you live and feel better!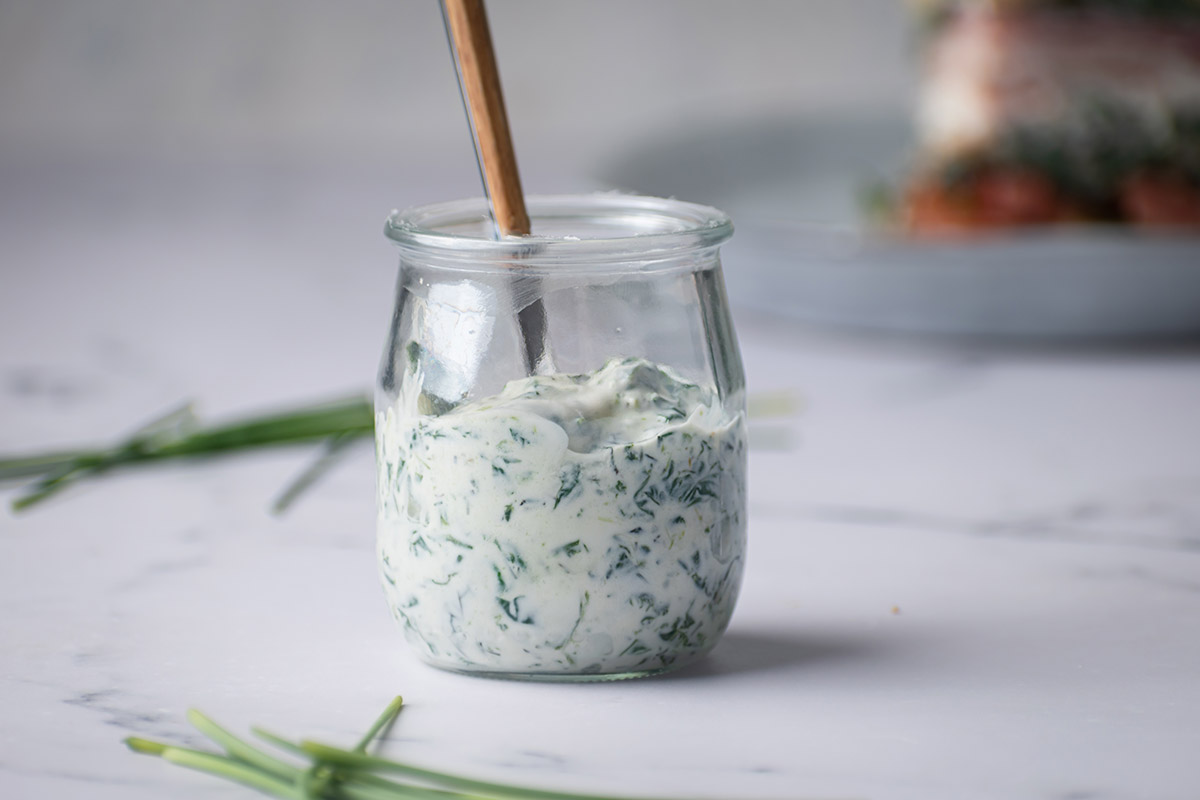 Grilled Eggplant Souvlaki Wrap with Zucchini-Greek Yogurt Spread
This delicious Greek recipe for eggplant skewers in a wrap, made all the more luscious by spreading a silky Greek yogurt – zucchini dip, the perfect replacement for mayo, is what the Mediterranean diet is all about! Simple, robust flavors and great, healthy ingredients mark the best of the food traditions all over the Mediterranean.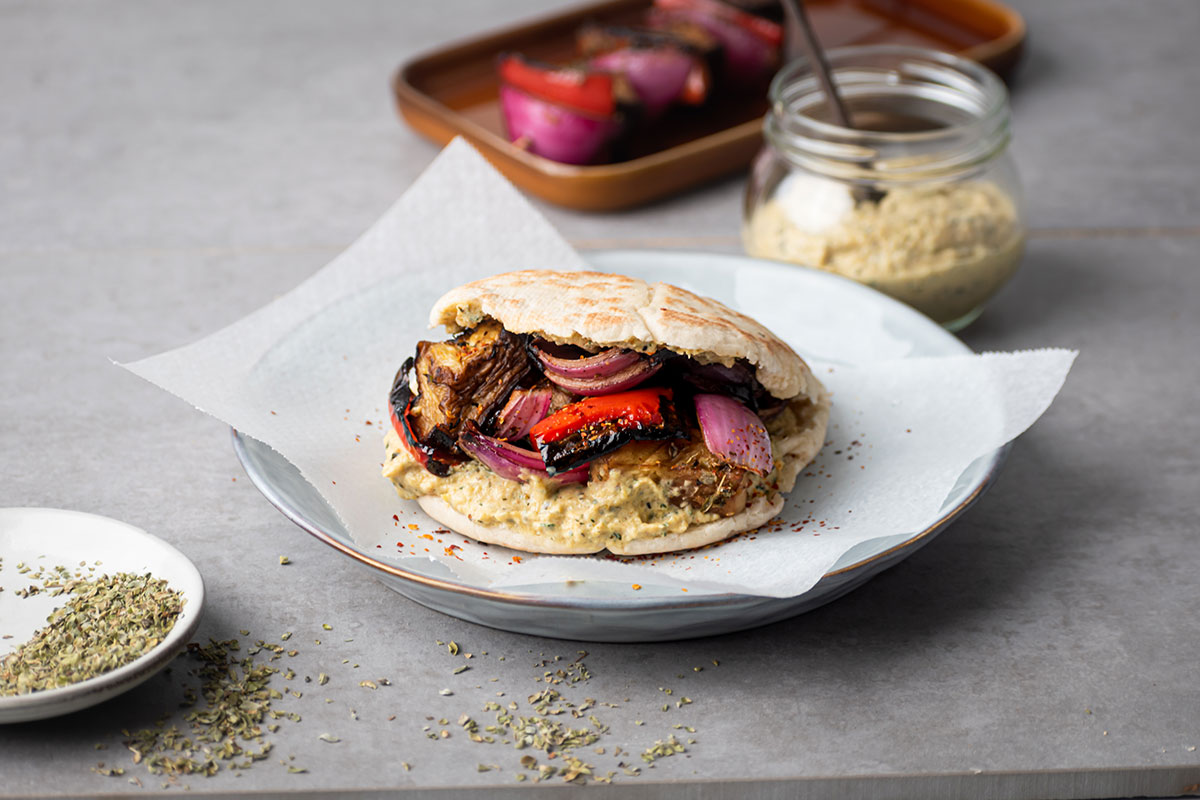 Zucchini – Greek Yogurt Spread
Greek yogurt is the backdrop to countless savory spreads that can easily replace mayo in sandwiches. This Greek recipe for a fun, plant-based sandwich spread using Greek yogurt attests to the healthy options so many Mediterranean diet recipes offer. Use this delicious Greek yogurt-charred zucchini spread with smoked salmon, turkey, or even tuna.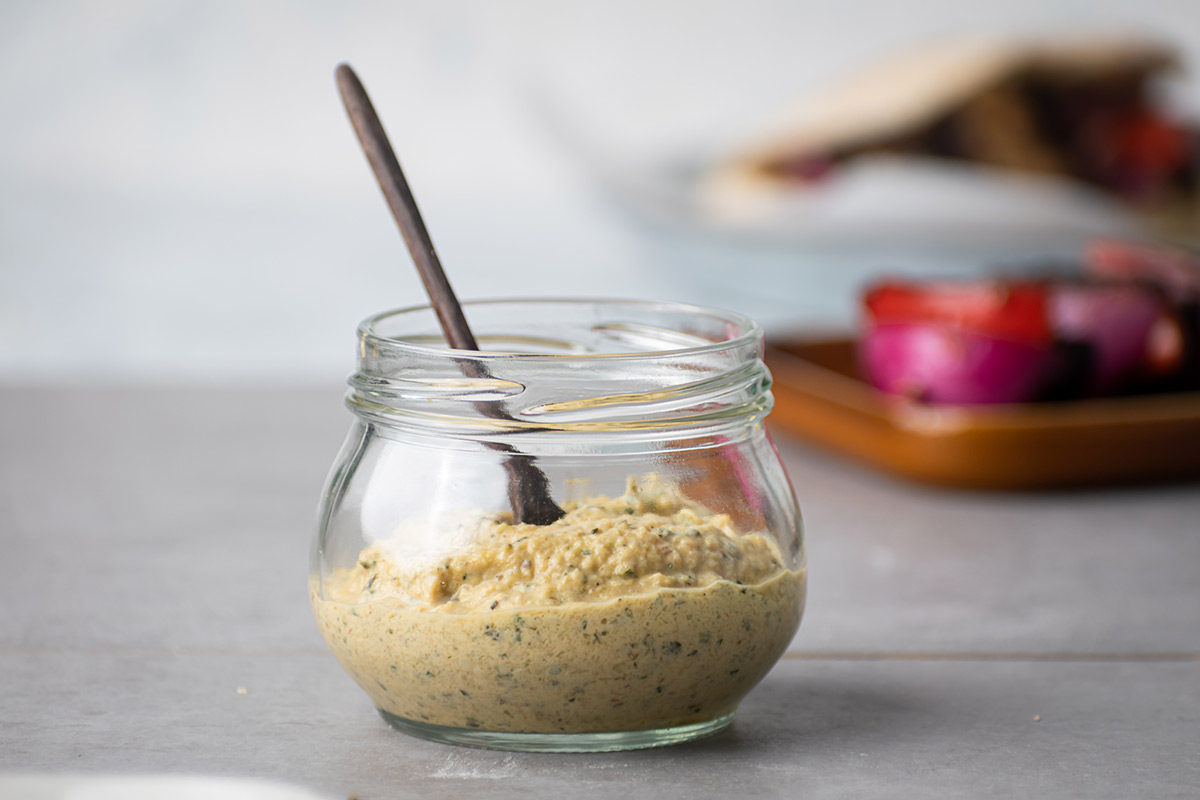 Broccoli – Feta Pan-Fried "Grilled" Cheese
I love a meltingly good grilled cheese sandwich and this one is exactly that. For years, I would gravitate toward the cheddar-tomato duo when it came to grilled cheese delights, but then I realized how limiting that was! There's a whole world of grilled cheese ideas out there, and this Greek recipe for a Greek-feta-broccoli duet is not only delicious but it's healthy, too. I only use extra virgin Greek olive oil for pan-grilling this luscious sandwich. It's a great example of the Mediterranean diet at snack time, flavorful and good for you all at once!