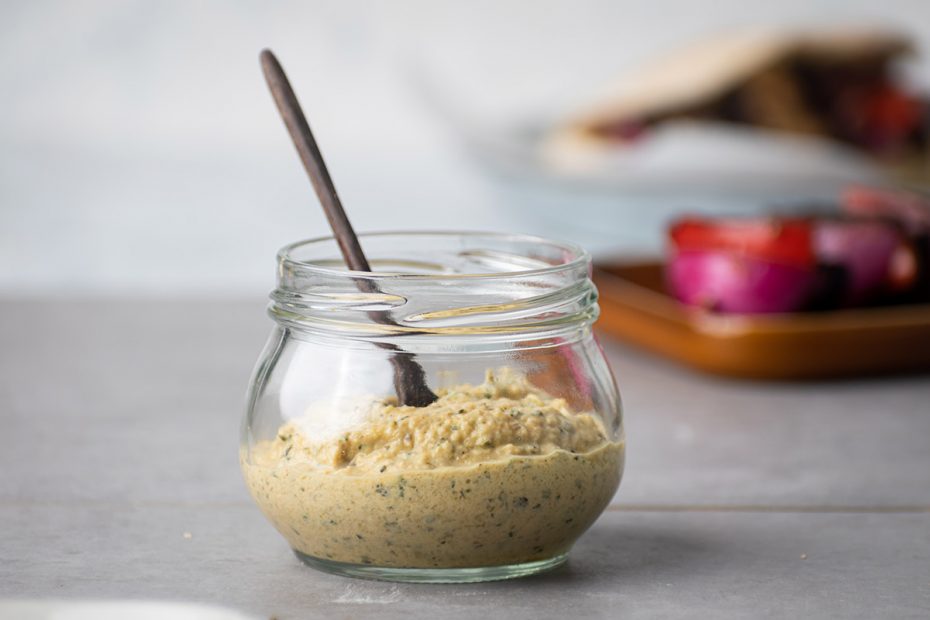 Zucchini - Greek Yogurt Spread
---
Greek yogurt is the backdrop to countless savory spreads that can easily replace mayo in sandwiches. This Greek recipe for a fun, plant-based sandwich spread using Greek yogurt attests to the healthy options so many Mediterranean diet recipes offer. Use this delicious Greek yogurt-charred zucchini spread with smoked salmon, turkey, or even tuna.
Ingredients
2

zucchinis,

sliced lengthwise and cut into 1-inch-thickhalf-moons

4-6

tbsp

extra virgin Greek olive oil

1

cup

Greek yogurt

2

tbsp

Fresh mint, chopped, or 2 teaspoons dried Greek mint

Grated zest of 1 lemon

Salt & Pepper to taste

Dash of cayenne or red pepper flakes (optional)
Instructions
Heat oil in a skillet over medium-high heat. Sprinkle zucchini slices with salt and pepper and add to the pan. Cook for about 5 minutes, turning once, until both sides are nicely browned. Remove from heat.

Once zucchini have cooled to room temperature, place in a food processor. Add mint and lemon zest, salt and pepper to taste, and the cayenne or red pepper flakes, if using. Pulse on and off for a few seconds and then add the olive oil and yogurt. Pulse until pureed.
Want to learn more easy, healthy Mediterranean diet recipes? Sign up for my online course "Mastering the Mediterranean!"